Michael Todd Chrisley is a fearless real-estate tycoon, as long as he doesn't go anywhere near dirt or animals. Chrisley Knows Best showcases him and his equally quirky family.
Chrisley his wife Julie, and their children, look like the perfect down-home Southern family who has everything money can buy. But just under the glossy veneer, lies major disfunction and even more drama. So what does Chrisley do? Runs his family like a business, complete with micromanaging, accounting for overhead, and even the occasional down-sizing. It's tough being the boss, but someone has to do it.
Here's everything you need to know to stream Chrisley Knows Best.
What is Chrisley Knows Best?
Chrisley's reality show premiered in March 2014. In August of 2019, Chrisley came under fire when he and his wife Julie were indicted on multiple counts of conspiracy to commit bank fraud, bank fraud, wire fraud conspiracy, wire fraud, conspiracy to defraud the United States, and tax evasion. Despite these charges, "the show must go on," and the program was renewed for an eighth season.
Launched: March 2014
Airtime: Season 8 premiers Thursday, July 9 at 9 pm
Channel: USA Network
Genre: Reality
Starring: Todd Chrisley, Julie Chrisley, Kyle Chrisley, Lindsie Chrisley Campbell, Chase Chrisley, Savannah Chrisley, Grayson Chrisley, Chloe Chrisley, Faye Chrisley
Seasons: 8
Status: Pending
Chrisley Knows Best Reviews
What the critics are saying:
"This is the best "family" reality series since Honey Boo Boo or even The Osbournes from several centuries ago." –Tom Gliatto, People Magazine
"The first two half-hours drive home just how set up every conceivable beat of Chrisley is, concocting situations to provide Todd Chrisley–the perpetually exasperated, catchphrase-spouting, appearance-obsessed Southern family patriarch–opportunities to roll his eyes and assert his authority." –Brian Lowry, Variety
How to stream Chrisley Knows Best
Hulu Live TV is one of the most popular ways to stream live TV, perhaps because you gain access to a massive library of on-demand content including classic and current TV shows, movies, not to mention Hulu's original programming. As far as live-streaming goes, you'll have a ton of local, entertainment, and sports channels to flip through, including HGTV, a full suite of ESPN channels, Cartoon Network, FX, and even deep cuts like Nat Geographic and Syfy.
---
| | |
| --- | --- |
| Sling Orange | $35 |
| Sling Blue | $35 |
| Sling Orange & Blue | $50 |
For a more à la carte service, look to Sling TV. It offers two cable packages, Sling Orange and Sling Blue, each of which costs $35 per month. If you grab them both (Sling Orange + Blue) you can save $10 per month. Sling Blue offers more bang for your buck with over 40 channels, including sports necessities like FS1, NBCSN, and NFL Network. You'll also gain access to the usual cable mainstays like Food Network, Discovery, Cartoon Network, SYFY, and FXX. Whichever package you choose, you can save $10 on your first month. Here's the complete guide to Sling TV channels.
---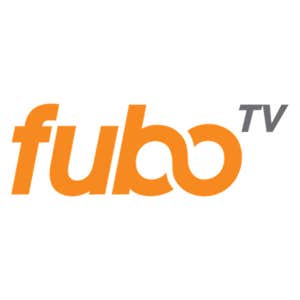 | | |
| --- | --- |
| Standard | $54.99 |
| Family | $59.99 |
| Ultra | $84.99 |
FuboTV was built from the ground up with sports fans in mind. There are different channel packages available whether you're looking for basketball, soccer, golf, or even outdoor sports like rock climbing. But no worries, all the great cable channels you're after are here too, including Viceland, Bravo, and IFC.
---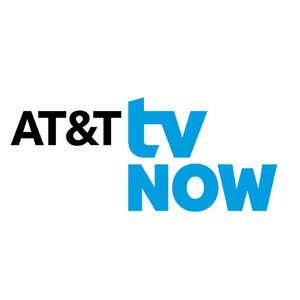 | | |
| --- | --- |
| Plus | $65 |
| Max | $80 |
| Ultimate | $135 |
There's a good chance that you're already looking to AT&T for your wireless needs. The second you sign up, you'll gain instant access to 45+ channels, including local channels and even free HBO in the Plus and Max channel suites. Plus, it comes with CloudDVR, which lets you record up to 20 hours of TV per month. One account works on two devices, but you can add more devices for only $5.
---
YouTube TV is a great solution for families because one subscription can add up to six accounts, and each account comes with unlimited cloud DVR. You can't beat the variety, either: There are sports channels like NBCSN, NBA TV, and four ESPN channels, while Disney, Disney XD, Disney Junior, and Cartoon Network will keep any kid (or kid at heart) busy for hours. It also comes with a few Spanish-language channels like Telemundo and NBC Universo. AMC, BBC America, and IFC are there too, so you won't miss out on all that prestige TV. (You can find the full list of YouTube TV channels here.)
---
Popular Entertainment Channel Streaming Guides