The 150th anniversary of NCAA college football season has taken off. Once again, as has been the case for the last decade, the Southeastern Conference (SEC) continues on as the best conference in America, though some are directly challenging this designation. Can these SEC teams hold off stiff competition from all corners of America to keep the dominant conference in pole position? 
Piloted by Heisman candidate Tua Tagovailoa, Alabama appears positioned for another strong season and a potential national title game berth. However, quarterback Jake Fromm and the stacked Georgia Bulldogs will have much to say about that outcome. The more interesting teams live on the second tier—Texas A&M, LSU, and Florida—as they look to thrust themselves into the national championship playoff picture.
Here's everything you need to know about the most important games on the SEC calendar, including how to stream the action all season.
10 can't-miss SEC games: How to stream
SEC college football games are broadcast on an array of networks, including ESPN, SEC Network, CBS, and more (carrying an assortment of matches with an SAP option for English-speaking viewers), and ESPN+ (carrying regional feeds for a national audience). If you can have access to ESPN, you can watch SEC Network.

Sling TV provides two base channel package options, each priced at $25 per month. Sling Orange includes three ESPN channels, while Sling Blue includes sports channels like NFL Network, FS1 and FS2, NBCSN, and local channels. If you're Team "Why Not Both," Sling Orange + Blue combines the two for just $40 per month. To add beIN SPORTS and maximize your soccer-watching potential, you'll want to add either Sports Extra: Sling Orange ($5 per month) or Sports Extra: Sling Blue ($10 per month). (The latter also includes NFL RedZone.)
Spanish-speaking viewers have quite a few options. For bilingual families, you might consider the Español: Best of Spanish TV package for either Sling Orange or Sling Blue for 24/7 specialty channel LaLiga TV and beIN SPORTS Connect: Channels 4-9, which features matches from LaLiga, Ligue 1, and Copa del Rey, among others. Both packages cost $5 per month after your free trial. Sling TV Latino is another Spanish-language package for $10 per month, including NBC Universo, History en Español, and—of import to soccer fans—four beIN SPORTS channels. (And choosing Sling TV Latino + Sling Orange for $30 per month gives you access to ESPN Deportes.)
For more information, check out our guide to Sling TV channels and our Sling TV review.
How to use AirTV with Sling
AirTV solves one of the Sling's biggest problems: The inability to receive all of your local channels. By purchasing a basic AirTV for $79.99 or the AirTV Player for $119.99, you can merge those local channels into your Sling TV, (or on your mobile device if you have the basic AirTV). As the Daily Dot wrote in its AirTV review, "it's practically magic."
The basic AirTV is a dual-tuner streaming device, while the AirTV Player is basically an upgraded Chromecast that has Netflix preinstalled. You'll still need to own an HD antenna because even though AirTV gets you access to your local channels, it doesn't actually physically show them to you.
But AirTV—which has no monthly fee—serves to strengthen one of Sling's biggest weaknesses compared to other live streaming services like Hulu with Live TV, YouTube TV, and PlayStation Vue. All those services have plenty of local channels.
---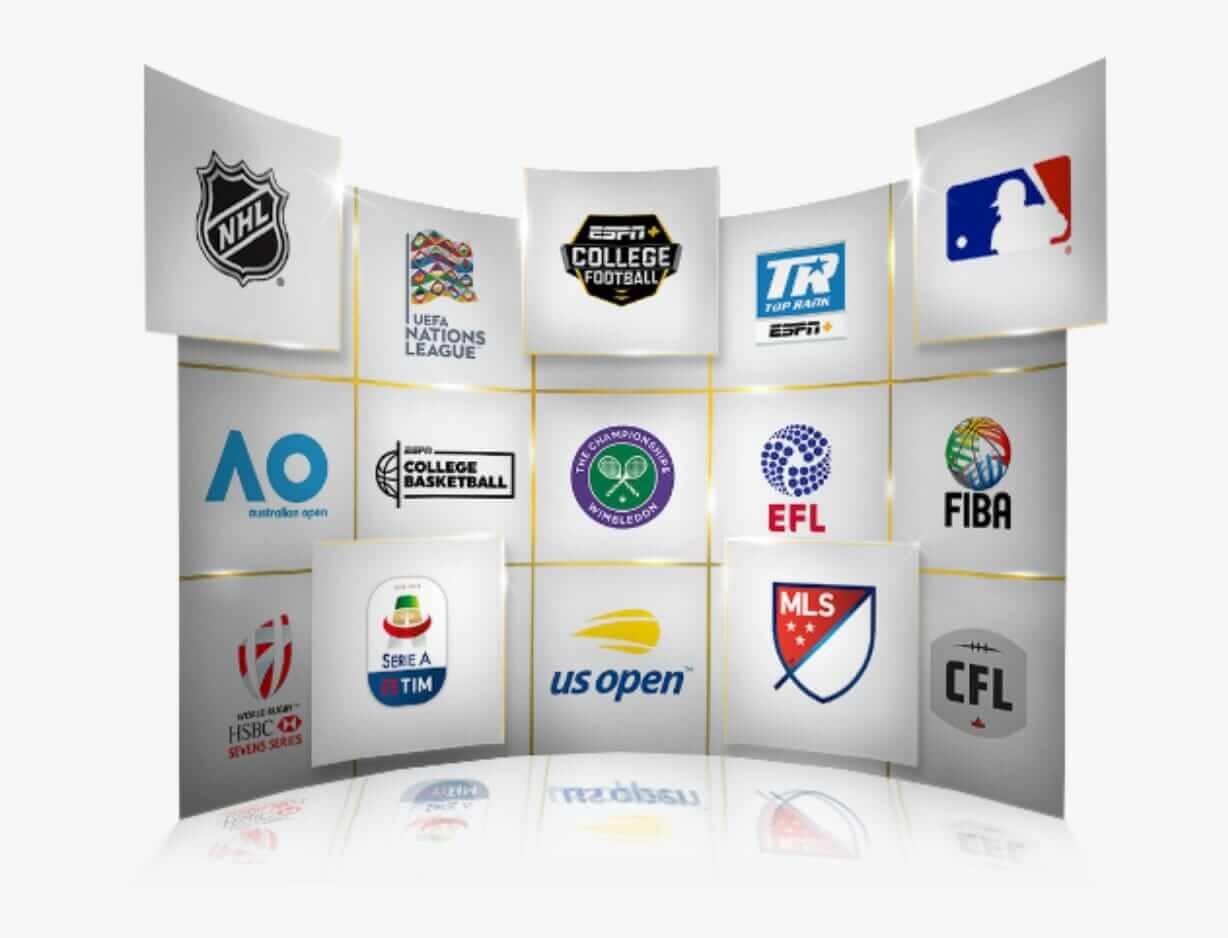 Cost: $4.99 per month or $49.99 for 12 months
Devices: Chromecast, Amazon Fire Stickand Fire TV, Apple TV, Android TV, Roku players and TV, Oculus Go, Xbox One, PlayStation 4, Samsung smart TVs, and iOS and Android devices
ESPN+ is a subscription service that extends ESPN's existing website and app, and it's essential for college football fans. It encompasses other sporting events as well, including 20 exclusive UFC Fight Night events per year, 180 NHL games, at least one MLB game a day for every day of the season, and a cornucopia of college sports.
ESPN+ also features the network's sports talk programming, and it features original series starting with the entire 30 for 30 catalog ESPN made its name on. It also unlocks more content and fewer ads on the ESPN site.
---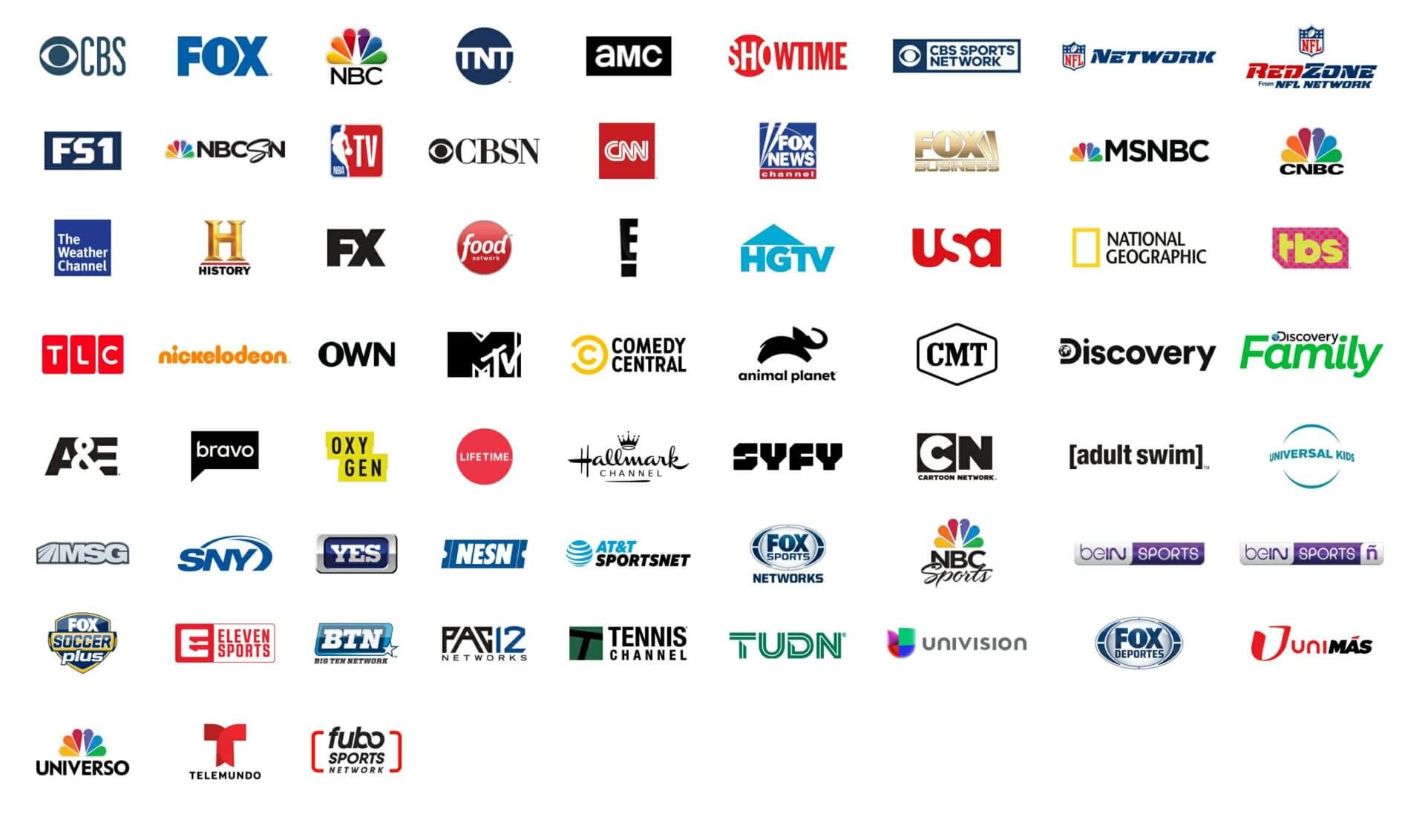 FuboTV is a solid TV streaming service option, whether your tastes run to entertainment (AMC, Syfy, FX), news (MSNBC, CNN), or sports (NBA TV, NFL Network). The big deal-breaker for many college football fans, however, may be that it doesn't carry ESPN.
---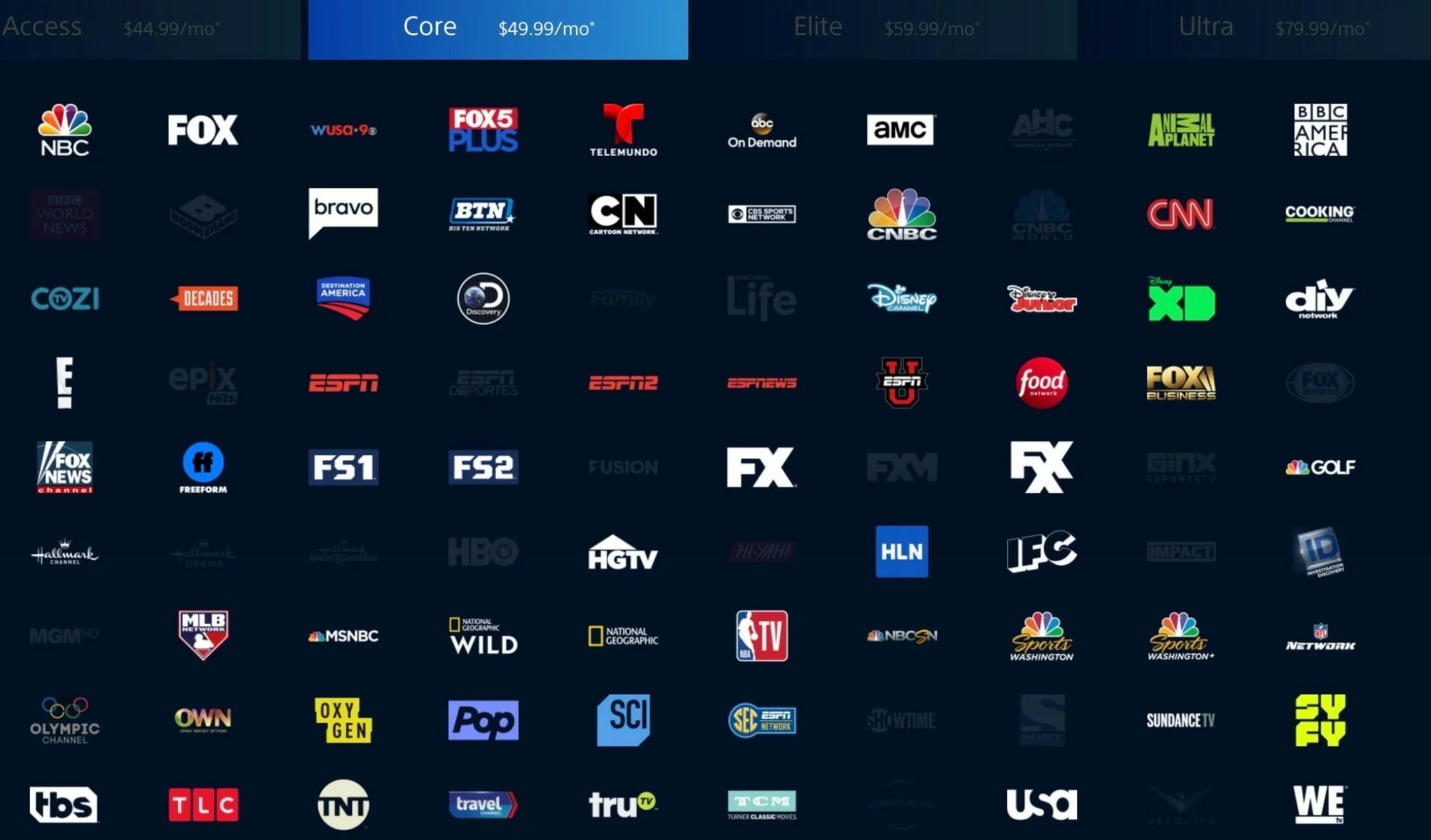 PlayStation Vue is a fantastic option for college football fans who already own a PlayStation console, but this streaming platform is available on a variety of devices. ESPN and FS1 are part of the Core package of channels, which offers football and other sports programming, and the options increase at the Elite and Ultra levels.
---

Cost: $44.99 per month (after a 7-day free trial)
Hulu devices: Roku, Apple TV, Google Chromecast, Amazon Fire Stick and Fire TV, Xbox One, Xbox 360, Nintendo Switch, and iOS and Android devices
Hulu local channels: ABC, CBS, Fox, NBC, the CW (check your local availability here)
Hulu with Live TV includes sports programming among its offerings, including ESPN and FS1, and as a subscriber to the service, you'll get free access to Hulu's sizable on-demand library. (Check out the full list of Hulu Live TV channels.)
---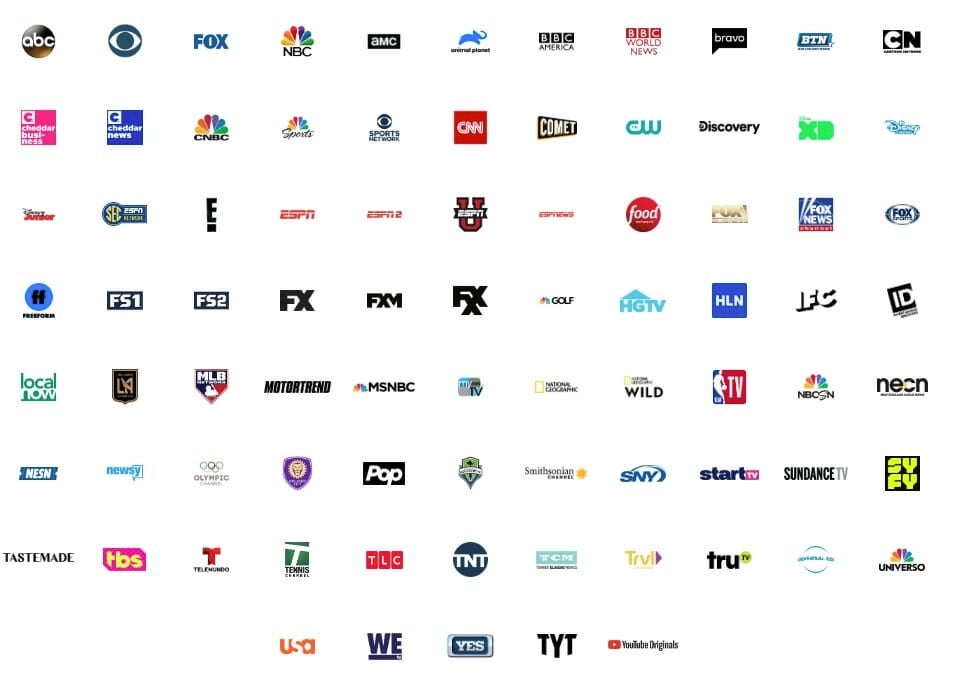 YouTube TV is a great option for fans, including ESPN and FS1. (Take a look at the full list of YouTube TV channels here.)
---
10 Can't Miss SEC games: 
1) Oregon (No. 11) at Auburn (No. 16), Aug. 31, 7:30pm ET | ABC
Preseason Heisman Trophy candidate and future top NFL draft pick Justin Herbert is the player to watch, in a game set on (somewhat) neutral grounds at AT&T Stadium in Arlington, Texas. In Auburn, the big QB will face a fast and agile defense—guided by junior linebacker K.J. Britt—unlike any Oregon will see in the PAC-12 this season. 
2) (No. 12) Texas A&M at (No. 1) Clemson, Sept. 7, 2:30pm ET | ABC
Jimbo Fisher continues to lead the Aggies into BCS possibilities but runs into a massive roadblock with familiar foe Dabo Swinney and the national title favorite Tigers. Much has (deservedly) been written about Trevor Lawrence, but Aggies QB Kellen Mond should not be overlooked. He showed his wares against a stacked Tigers defense last season, hanging 430 yards and three touchdowns.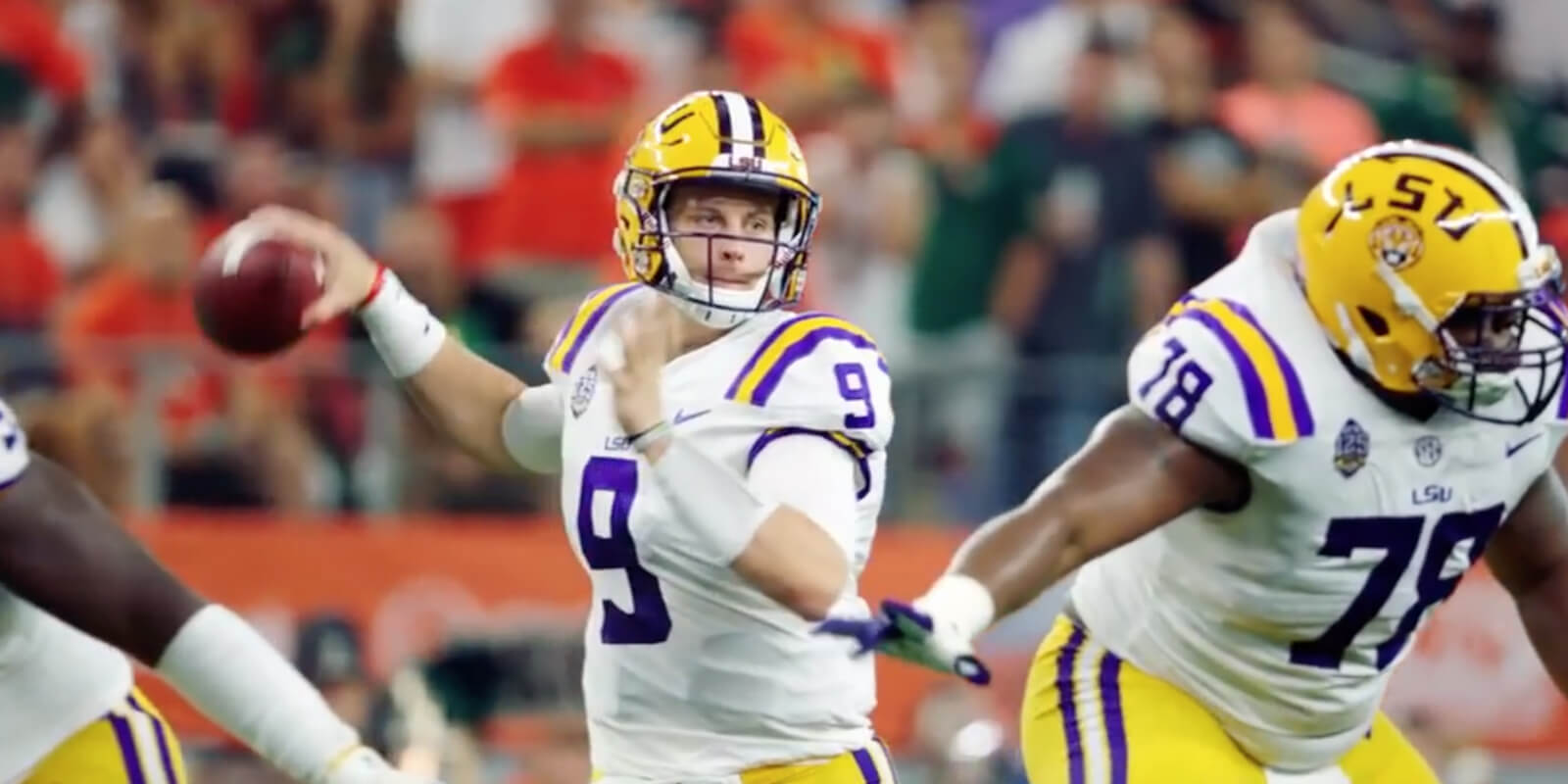 3) (No. 6) LSU at (No. 10) Texas, Sept. 7, 7:30pm ET | ABC
The teams last met in the 2003 Cotton Bowl in Dallas, with the Longhorns winning 35-20. Texas QB Sam Ehlinger could make the home team a tough out if they can find a band-aid at running back. LSU's defense will be stout. Tigers RB Clyde Edwards-Helaire also leads an impressive stable of backs, that includes 5-star recruit John Emery. QB Joe Burrow will face a retooled Texas defense, led by safety Brandon Jones.
4) (No. 16) Auburn at (No. 12) Texas A&M, Sept. 21 | TBD
Should A&M figure out a way to get past Clemson, the matchup with the Tigers would have 100% more spice on an already flavorful contest of programs trying to become elite. Aggies backs Jashaun Corbin and Vernon Jackson will need to push tremendous pressure on the Auburn defense. Bo Nix, son of Tiger great Patrick Nix, appears to have an edge in the QB race with Joey Gatewood. The battle should settle by this game. 
5) (No. 9) Notre Dame at (No. 3) Georgia, Sept. 21 | TBD
A critical matchup with BCS implications, this will be an existential (and ongoing) referendum on the quality of Brian Kelly-era Notre Dame football against another SEC test in the formidable Bulldogs. The Fighting Irish have QB Ian Book in tow, and his accuracy will be inquired about by Georgia secondary. Ultimately, the only way the Irish come out from "between the hedges" with a win is if they can stop RB D'Andre Swift.
6) (No. 8) Florida at (No. 6) LSU, Oct. 12 | TBD
The first test for either team within the conference, it will likely set each team's course. Gators QB Feleipe Franks, talented but occasionally inconsistent, will be tested by the Rashard Lawrence and Breiden Fehoko-guided Tiger defense. Florida's defense is big and fast but showed some holes early with Miami. This matchup in the Swamp is October knockout football at its best.
7) (No. 2) Alabama at (No. 12) Texas A&M, Oct. 12 | TBD
The fact that A&M has shown up so often, and Alabama has just entered the fray, should inform many on the strength of schedule for the former—and lack of competitive scheduling for the latter. There isn't a real test for the Tagovailoa-led Crimson Tide until this game. No matter, because Bama receivers Jerry Jeudy and Henry Ruggs III should shred Texas A&M's defensive backfield. Bama's defense, without star LB Dylan Moses, will probably give up some points.
8) (No. 3) Georgia vs. (No. 8) Florida, Nov. 2 | TBD
The 98th meeting, set in Jacksonville, could be the midseason exam that both teams need, though betting has to be heavy on the Bulldogs. By this time, the Gators' offensive line will have firmed up and stayed healthy—and they'll need it. QB Jake Fromm, as steady a signal-caller in recent memory, will not make any mistakes, which makes Florida's time of possession critical.
9) (No. 12) Texas A&M at (No. 6) LSU, Nov. 30 | TBD
Once again, an A&M sighting. Last year's game—a 74-72 record-breaking, heartstopping Aggie win—was the best or worst thing ever, depending on your viewpoint. It's not realistic to believe another five-hour game (with seven overtimes) will take place. But there's no reason to believe one will take the other behind the woodshed. QB Kellen Mond should continue his passing excellence, but can the Aggie defense stop Edwards-Helaire and Emery from rushing for 200-plus yards?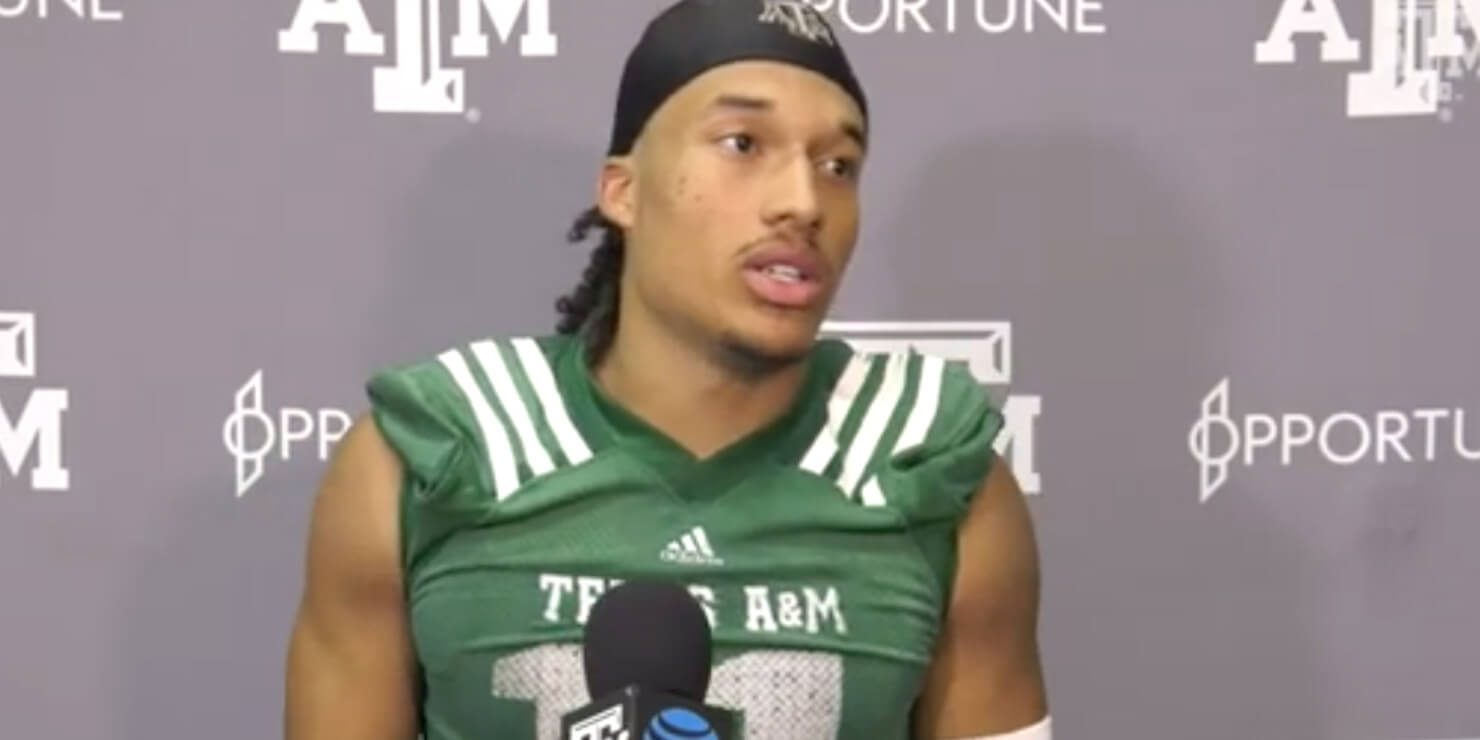 10) (No. 2) Alabama at (No. 16) Auburn, Nov. 30 | TBD
The Iron Bowl has always been a tricky game for Nick Saban's team, and it's difficult to foretell the state of the Tigers so deep into the season. If either QB—Nix or Gatewood—can move the ball, it keeps Heisman hopeful Tagovailoa and co. off the field—which is what Auburn has to hope for, to have any shot whatsoever. If the Tide offense clicks from the jump, any consecutive three-and-outs early in the game will absolutely bury Auburn. 
READ MORE:
The Daily Dot may receive a payment in connection with purchases of products or services featured in this article. Click here to learn more.