The expansion of streaming services might be frustrating for people who hoped cord-cutting would simplify their entertainment options, but at least there are options. We've been spoiled by choice, especially when it comes to streaming TV options. Sony has gotten into the game with PlayStation Vue (or PS Vue for short), its very own Sling TV and Hulu with Live TV competitor. How does it stack up against the pack? Here's everything you need to know.
What is PS Vue?
Debuting with a limited launch in 2015, PS Vue is an internet TV service that lets users stream their favorite TV channels live without a cable box. Combining live TV, on-demand video, and cloud-based DVR, PS Vue aims to replicate the best parts of your basic cable experience without all the bloat and hassle. With plans starting at $44.99 a month and add-ons for premium channels, Vue might just be the right service for you. 
How does PS Vue work?
PS Vue comes in four packages, starting with the basic cable-like Access level, which offers over 45 channels, and working all the way up to the 90-plus channel Ultra level. Each package includes big names like ESPN, Disney, Food Network, HGTV, Fox News, CNN, and MSNBC. More sports channels are available in the higher tiers, but even on a basic package, you should be able to catch your favorite local teams.
PS Vue devices
Don't let the name mislead you. You don't need a PlayStation to use PS Vue. It works on a large number of devices, though being a Sony product, Microsoft's Xbox One and Xbox 360 are not among them. Here are all the ways you can stream PS Vue:
PlayStation 3 and 4

Roku streaming devices
Android devices and Android TV

Web browsers
READ MORE:

Each Vue TV package comes with at least 45 channels of local and cable content. Unfortunately, you can't find out what local channels are offered in your area until after you've subscribed. However, with the exception of Viacom channels, even PS Vue's basic packages offer all the standard channels you'd expect from a basic cable package. (Here's a complete list of PlayStation Vue channels.)
PS Vue Access
For $44.99 a month, PS Vue gives subscribers 45-plus channels, including ESPN and Food Network, and each of the major news networks. Here's the complete Access listing.
PS Vue Core
For $49.99 a month, the Core package has 60-plus channels, adding extra sports options like ESPNU and the NFL Network, alongside entertainment standards like Turner Classic Movies. Here's the complete Core listing:
PS Vue Elite
At the $59.99 Elite level, PS Vue subscribers get 90 channels, including the movie channel Epix, BBC World News, and even more sports options, most notably NBA TV. Here's the complete Elite listing:
PS Vue Ultra
Finally, the $79.99 a month Ultra package includes everything in the Elite package, with the addition of Showtime and HBO. The bundling of those two premium channels for $15 is one of the best deals on the market. That being said, $79.99 is still a lot of money. Here's the complete Ultra listing.
---
CHECK OUT THE COMPETITION:
---
PS Vue channels: The add-ons
On top of its already generous channel offerings, PS Vue has some add-on options to help round out your package. Sports fans will want to consider adding Fox Soccer Plus for $15 per month or NFL RedZone as part of the $10 per-month Sports pack. Movie lovers can pick up HBO or Cinemax for $15 a month apiece, or add less expensive options like Showtime or Epix Hits for $11 and $4 per month, respectively. Each movie channel features a live linear feed and on-demand content with your subscription.
The Español Pack adds eight channels: Cine Sony Television, CNN en Español, Discovery en Español, Discovery Familia, Fox Deportes, Fox Life, Nat Geo Mundo, and NBC Universo, for $5. Meanwhile, niche services like the gamer-focused Machinima or Marker's Polaris TV can be added for $2 and $3 a month apiece, respectively.
It's worth noting again that at the Ultra level subscribers get both HBO and Showtime for just $15 total, instead of $15 apiece. If you're already subscribing at the Elite level and want HBO or Showtime, just upgrade to Ultra and get both for the same cost.
READ MORE: 
PS Vue bonus features
PS Vue has more to offer beyond a great list of channels. Here are some of the extra features that come with your subscription.
1. Cloud DVR/Catch Up
PS Vue subscribers can store most shows on a cloud DVR for up to 28 days after it airs, though some channels and events are blocked from the service. However, the Catch-Up feature takes some of the sting out of cloud DVRs limitations. Catch Up allows you to go back in your channel listings and watch programs up to three days after they air. It's great for when you forget to set your DVR or find out after the airdate about a show you wanted to watch.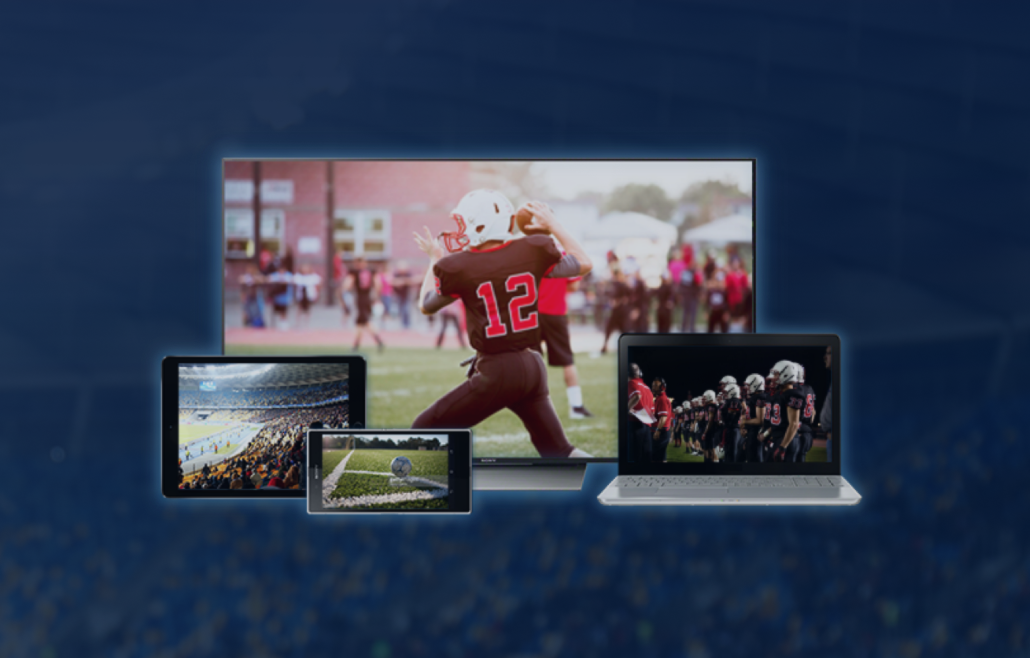 2. Pause/Rewind/Fast Forward
Unlike its competitors, PS Vue allows to pause, rewind, and fast-forward through live programming, even during the ads. You won't be able to skip ads during on-demand or Catch up programming, but the feature remains on DVR.
3. Multiple streams
PS Vue has the most generous multiple streams option of any service, with up to five people able to watch on the same account at once. In fact, it offers up different profiles for each person on the service, allowing each viewer access to their cloud DVR and favorite channels. For families who don't want their kids accidentally finding American Horror Story episodes on the DVR, it's a lovely feature.
4. Multi-channel viewing
PS Vue lets users watch up to three live channels at once on one screen on the PS4. This feature is not available on other devices, but if you're watching on PS4, PS Vue is a lifesaver when juggling multiple games at once.
PS Vue Review
We tested Vue on a PS4, Roku, and iOS device. Of the three, PS4 had the best experience, which makes sense given Sony makes both. The PlayStation Vue experience is optimized to use the Dualshock controller, and navigating from on-demand channels to live TV is quick and snappy. Picture quality was excellent on a 100MB connection, with HD channels looking like 1080p quality on-demand, while the quality alternated between 720p and higher on live channels. On iOS, PS Vue's picture quality looks great, but the menu can feel a bit cluttered unless you're using an iPad. Still, the experience is pleasant.
Roku is another story. While PS Vue on Roku has all the same features and options of its sister apps, Roku's famously clunky interface gets in the way. Menus are slow to navigate, and the whole thing looks drab, especially when compared to competitors like Hulu. Still, it works, and if you don't mind slightly slower navigation, Roku is a fine way to watch PS Vue. If you have the option, however, use a PS4.
PS Vue one of the most expensive options available at the moment. Its $40 base price is double Sling TVs $25-per-month Orange or Blue packages. However, PS Vue comes with far more channels and options than the competition. PS Vue is perfect for subscribers who don't mind paying a little extra for one of the better services available. Its interface is efficient, and if you're watching on a PS4, extra features like picture in picture make it a killer app. Sling TV is still the best deal if you're on a budget, but you get what you pay for and need to prepare for occasional video quality hiccups. On the flipside, it's cheaper to add specific channels like HBO with Sling TV ($10 a month as opposed to $15 on PS Vue) or NFL RedZone.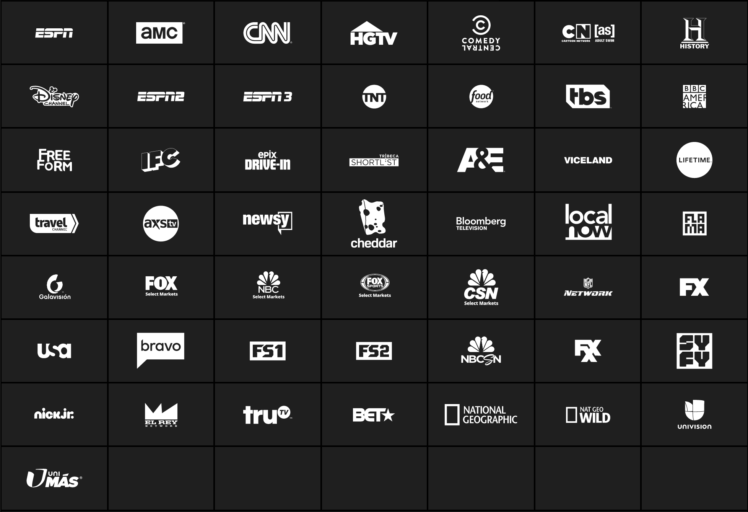 DirecTV Now is slightly cheaper, at $35 per month, but if you're seriously weighing the two services, PS Vue is the clear winner. DirecTV Now is still a new service working out some kinks, and while it has the biggest channel listing, it's sorely lacking in features like DVR at the moment. That said, DirecTV stacks the deck for AT&T Unlimited customers, offering a $25 discount off of each its packages, reducing the price of its entry-level Live a Little package to just $10 a month. At just $5 a month, DirecTV Now is also the cheapest way to add HBO.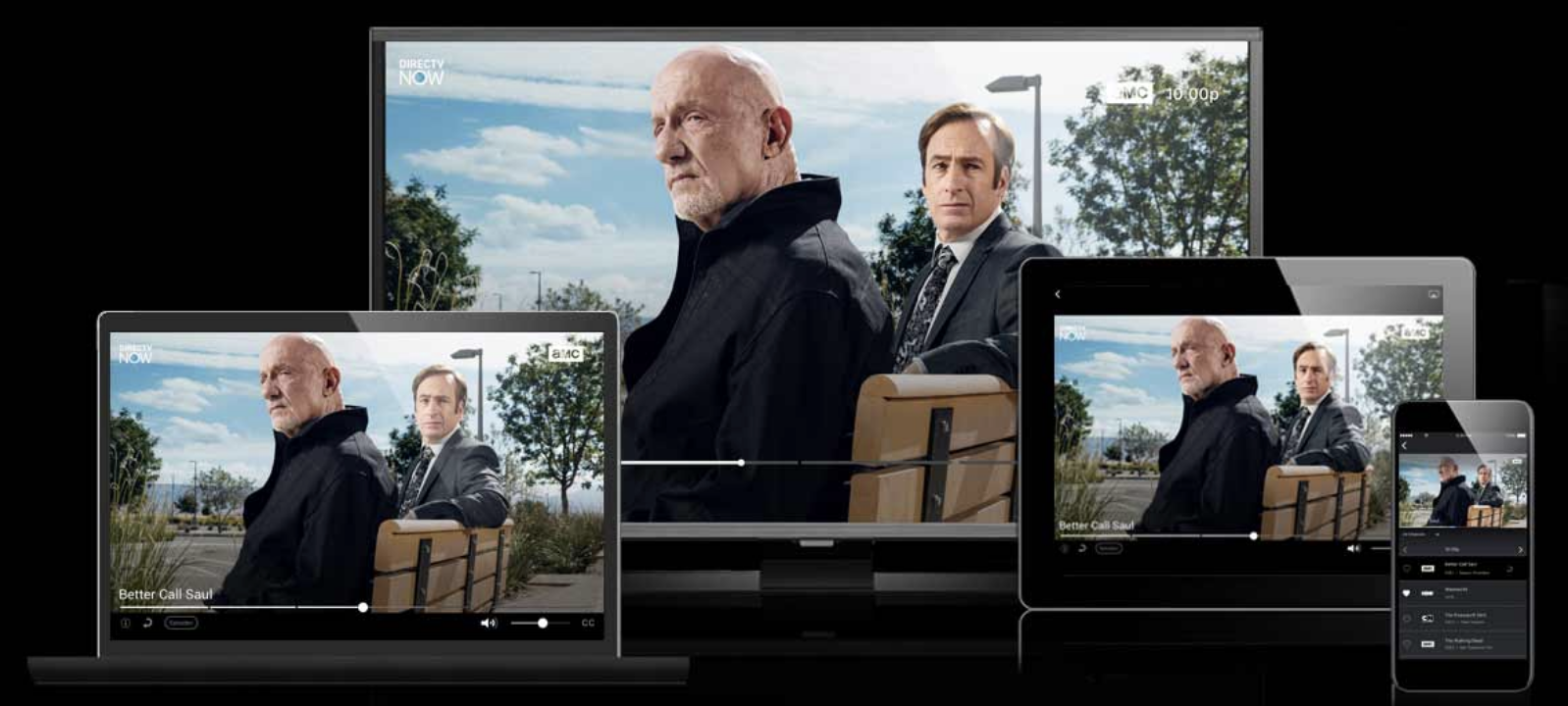 So, is PS Vue worth it?
PS Vue is more expensive than other streaming services in many regards, but not by much. Sling TV still offers the lowest price, but also the fewest channels and simultaneous streams. PS Vue split between five friends is a ridiculous deal, but if you're just by yourself, the extra cost might turn you off. The service is a joy to use for the most part, though the Roku interface needs work (and Roku desperately needs a new interface all around).
READ MORE:
DirecTV Now offers more channels and some incredible deals but also fewer viewing options. If you want the cable-like package in streaming TV, it's hard to go wrong with PS Vue. Hulu with Live TV is putting up a good fight, and Sling TV is a wonderful service, but PS Vue has fewer limitations when it comes to DVR storage space and has cheaper add-on options than both of them.
If you own a PS4, your first stop on the streaming tour should be the PS Vue, but for everyone else, the question comes down to Hulu or PS Vue. If you want a more traditional interface, PS Vue is easier to pick up than Hulu with Live TV, but Hulu's service comes with a Hulu subscription on top of the live TV. 
PS Vue shines in its simplicity, with a quick and easy-to-learn interface that gets you watching your favorite shows without a learning curve. For people that just want to sign in and start watching TV, PS Vue is an excellent service.