There's nothing quite like spending an October night home alone, staring into the glow of the TV screen, and scaring yourself silly with one of the many scary movies on Netflix.
The streaming platform has an ample selection of slashers, spooks, and psychological trips available this Halloween season. The streamer's library doesn't discriminate, running the gamut from classic thrillers to terrifying originals. Here are our picks for the best Halloween movies on Netflix to remind you that the reason for the season is to scare yourself senseless.
Halloween movies on Netflix: The best scary movies on Netflix in 2019
1) Hush (2016)
Hush is an hour-long cuticle-ripper. The 2016 film centers on Maddie (Kate Siegel, who co-wrote the screenplay), a deaf and mute author who lives in a secluded cabin in the woods. And there's a killer on the loose, wearing a creepy white mask. This premise might sound awfully well-tread, but Hush upends the typical home-invasion thriller by letting us see the threat (The Newsroom's John Gallagher Jr.) unmasked, forcing the tension to build as Maddie finds different ways to thwart his murderous advances. By immersing us in Maddie's silent world, the tension is even more palpable, and the fact that she's a writer of fiction allows the film to expand in some inventive directions, even as her fate remains unsure. —Audra Schroeder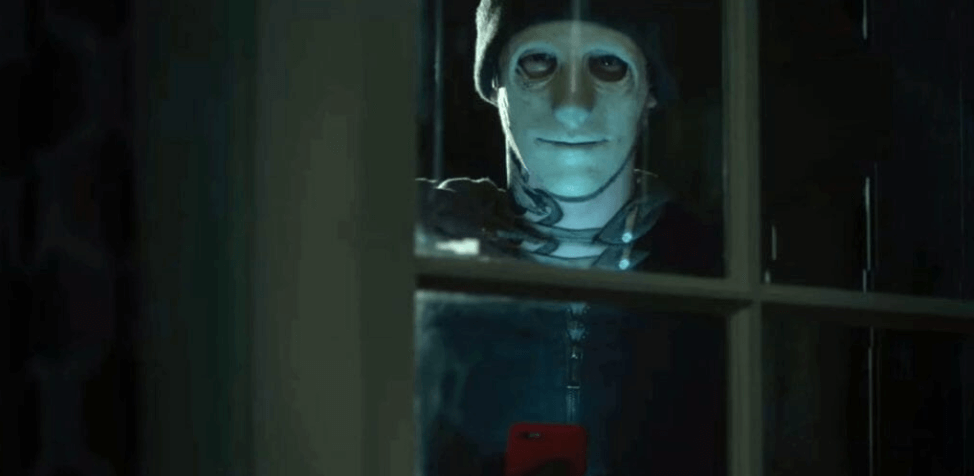 The Ravenous is a French-Canadian zombie thriller with an intriguing twist: The zombies react to sound. The survivors must stay as quiet as possible to survive, leading to a terrifyingly tense atmosphere. While it's a rather obscure low-budget indie, it's surely the most interesting zombie movies of 2017 and unique scary movies on Netflix. —Gavia Baker-Whitelaw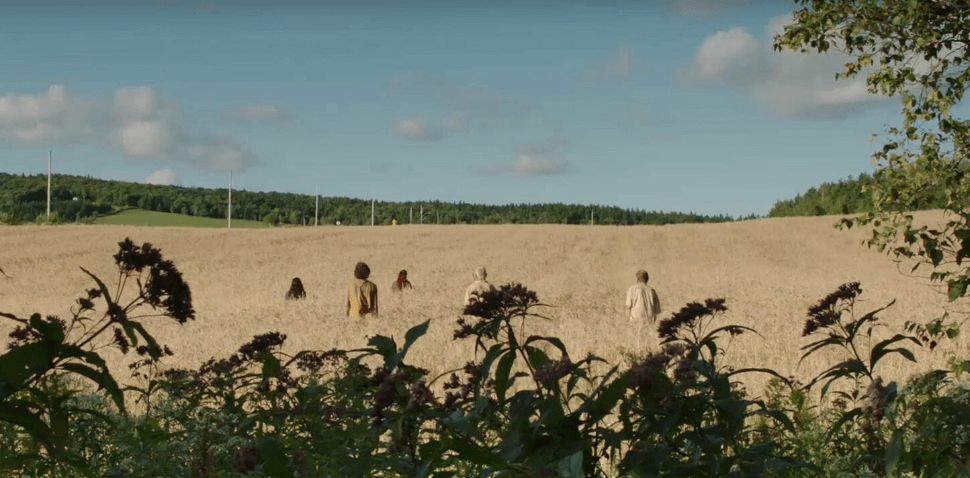 Evil comes home to roost in Eli Craig's horror-comedy Little Evil, which follows a stepdad (played by Adam Scott) and his complicated relationship with his stepson, who happens to be the Antichrist. Fun times. I don't mean that sarcastically. Despite a few tense moments, the movie is more comedy than horror. Craig takes a tired premise and injects life (and plenty of jokes) into it. Aside from Scott, the pitch-perfect cast also includes Evangeline Lilly, Bridget Everett, Donald Faison, and Chris D'Elia. —Eddie Strait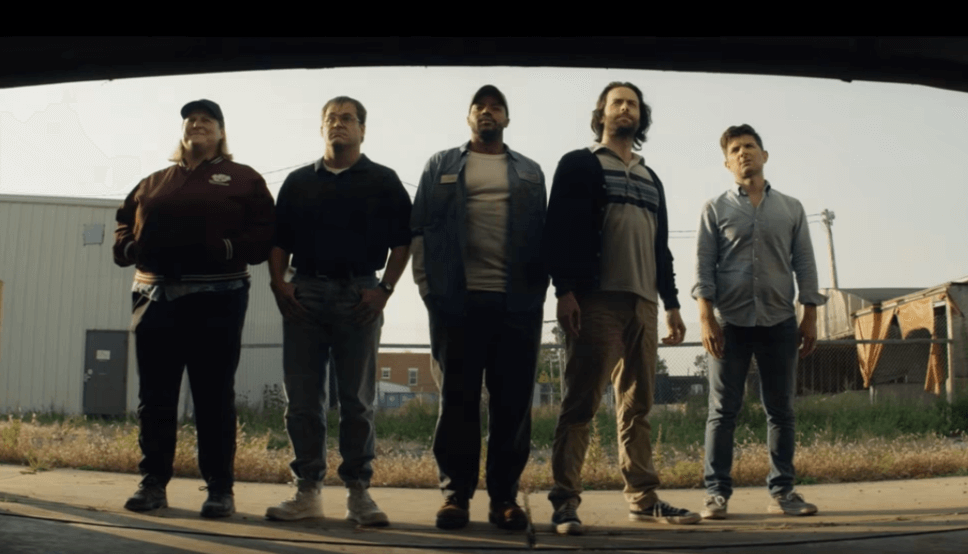 This indie flick stars Rafe Spall (Life of Pi, Hot Fuzz), Robert James-Collier (Downton Abbey), Arsher Ali, and Sam Troughton as four friends on a lads' hiking holiday in Sweden after a recent tragedy. As you might've already guessed given that this is a horror movie, the trip does not go as planned. One of the men hurts his foot, sending the crew off the main trail and onto a shortcut through the woods. The third feature from director David Bruckner, the film is essentially a mythological riff on Deliverance. —Chris Osterndorf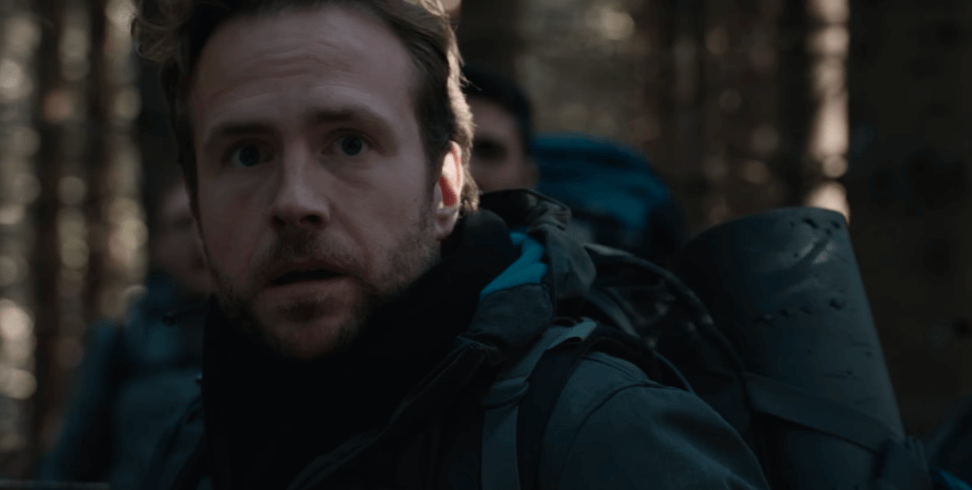 5) Scream (1996)
I love Scream so much. It's hilarious and terrifying (the opening sequence is in the horror pantheon). The cast is fun and playful, and director Wes Craven matches their energy behind the camera. Kevin Williamson's script is sharper than Ghostface's knife. Scream has extreme rewatch value, and even if the potency of the scares fades over time, everything about the movie picks up the slack. It's a classic for a reason, and any time is a good time to revisit it, so put it at the top of your queue of this year's Halloween movies on Netflix. — E.S.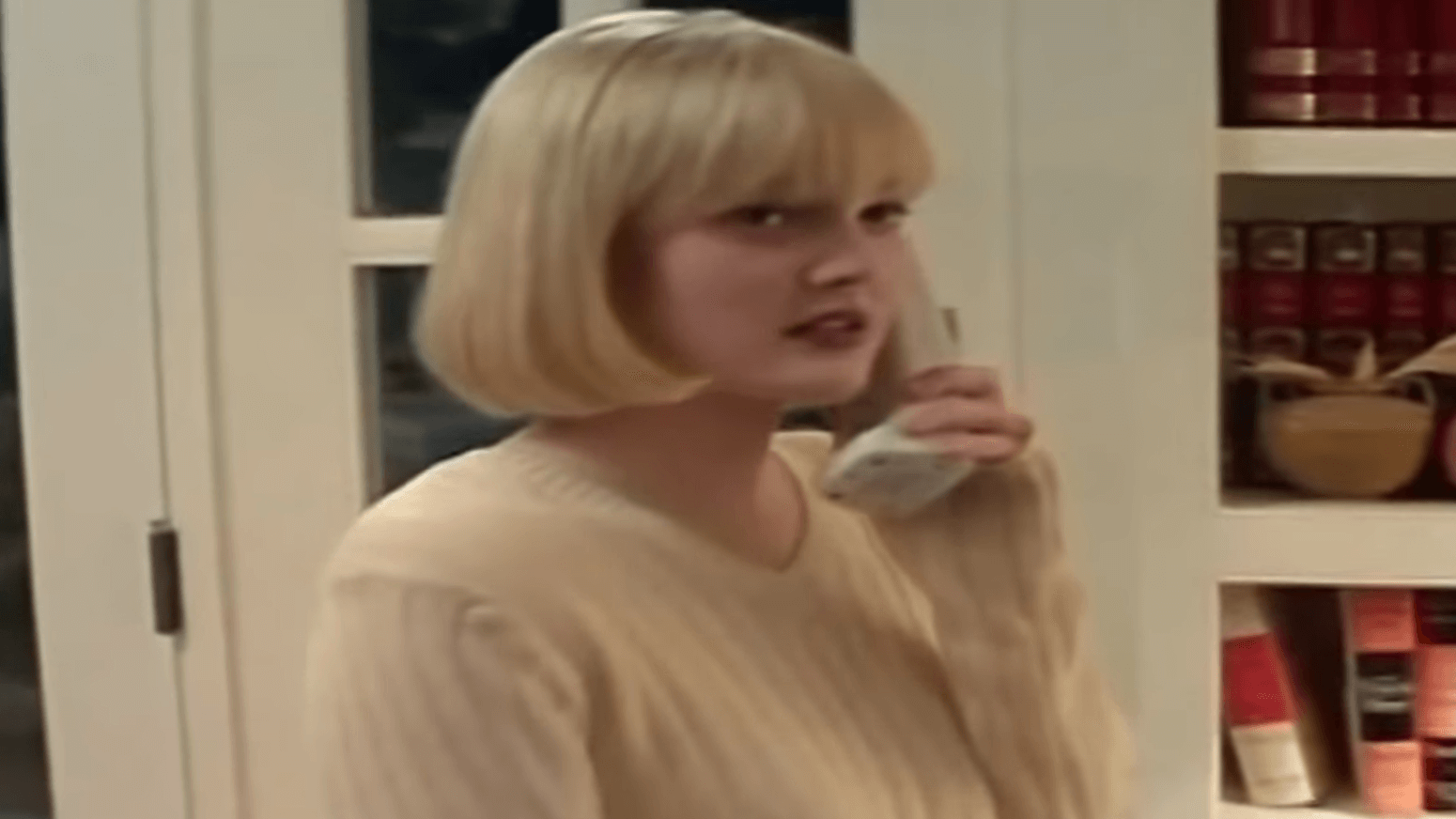 READ MORE:
6) Train to Busan (2016)
This South Korean smash hit broke audience records with over 10 million theatergoers during its theatrical run. Right as a train is departing, a woman boards, nursing a bite wound on her leg. Soon she becomes a zombie, leaving hundreds of passengers trapped in the speeding vehicle as reports of a worldwide outbreak begin to spread. Exploring class issues between terrifying and gory set pieces, Train to Busan is one of the best zombie movies of the last decade. Buckle in, and don't be surprised if it makes you feel something by the end. —John-Michael Bond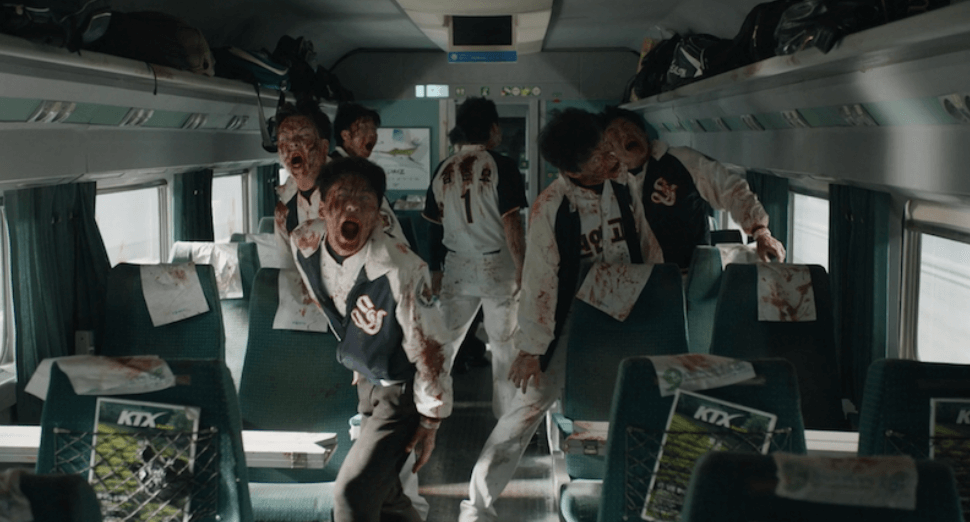 Recently revealed by Netflix to be its most-viewed original film of 2019, Bird Box may be a bit formulaic, but it is also undeniably popular. Much of this can be attributed to Sandra Bullock's charisma, which is enough to buoy almost any film. Along with A Quiet Place, the film marks a resurgence in a kind of survival horror that places the viewer in the point of view of the main character, with terrifying results. Here, rather than just fighting an enemy you can't see, you are forced to contend with enemies when you can't see anything at all. —Brenden Gallagher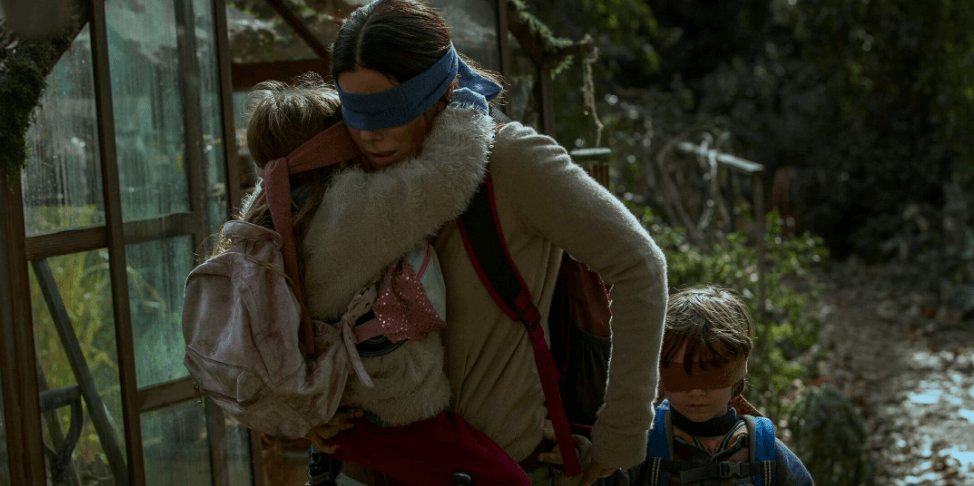 The Perfection is a wild ride that will leave you wondering what you just watched. Centered around two cello prodigies, Charlotte (Allison Williams) and Lizzie (Logan Browning), the plot intentionally confuses viewers and alternates between different points of view. If you can stomach the graphic scenes and cheesy writing, you'll be satisfied by the conclusion. (Warning: The movie includes scenes of rape and abuse.) —Tiffany Kelly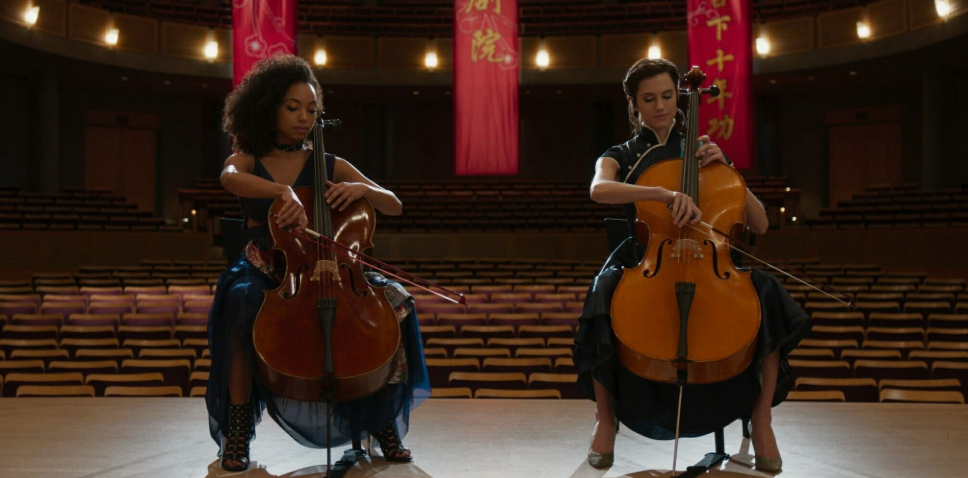 9) The Witch (2015)
Writer/director Robert Eggers' critically acclaimed debut might be a hard sell, but fans of slow-burning horror will adore this mystical period piece. In 1630 New England, a farmer and his family find themselves forced to move to a remote farm or risk banishment from the church. The land is bleak but fine enough—until crops start to die and a child disappears. As the world crumbles around them, faith and superstition put the family's love to the ultimate test. Shot with period-accurate dialogue and stunning natural lighting, The VVitch is unlike any of the other scary movies on Netflix. Give this nightmare time to unfold and you'll discover a chilling period drama with a crushing, yet beautiful, ending. — J.M.B.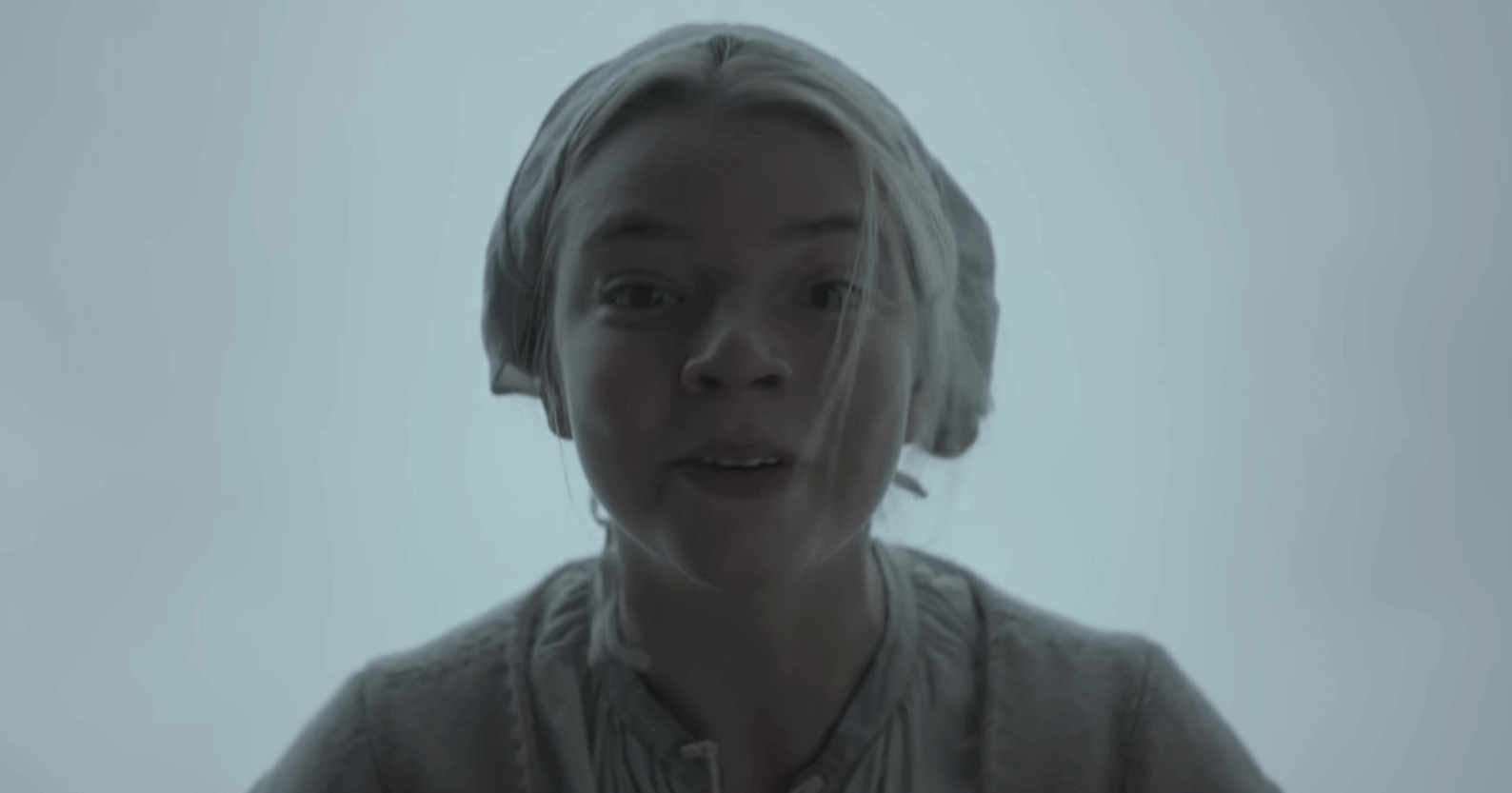 10) Carrie (1976)
You know how when people look back at older movies, they sometimes shrug them off or say, "I'm sure it worked better when it first came out?" Well, this one retains its creepiness and has sacrificed none of its effectiveness four decades after its release. Brian De Palma was the first to adapt a work by Stephen King, and he set a bar few have matched with Carrie, the still-horrifying story of a bullied teen girl with telekinesis. Carrie is one of the most timeless Halloween movies on Netflix, and if you only know this cult classic from the prom scene, it's worth experiencing in its entirety. —E.S.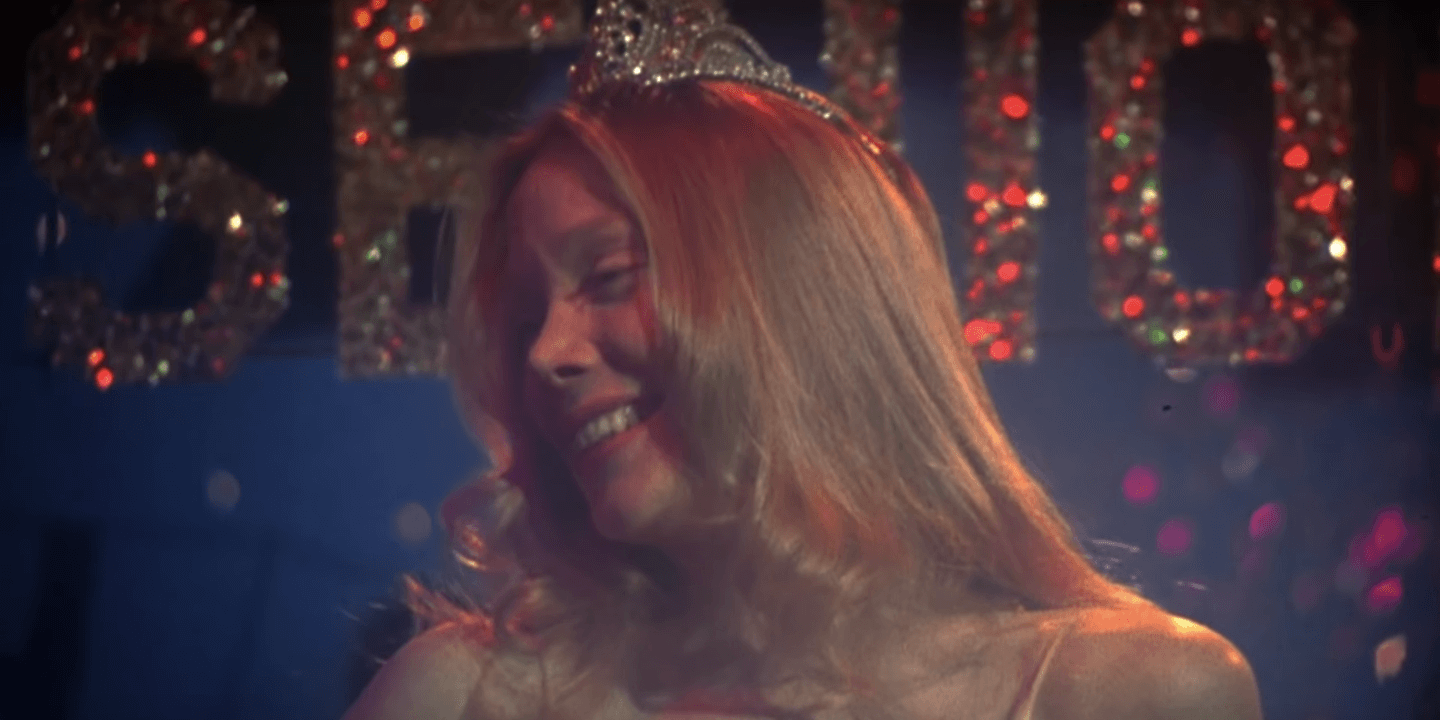 READ MORE:
11) The Invitation (2016)
If you missed 2016's twisty The Invitation, you're not alone. But you're also in for a treat. Karyn Kusama's thriller about a group of friends at a dinner party is simplistic in premise but precise in execution. It's a movie so intimate, so perfectly claustrophobic, you'll feel almost like the characters in the movie, trapped by a relentless dread while watching it. As the plot unfurls and the party stretches on, secrets and ulterior motives are revealed, leading up to a breathtaking climax. Intense as the experience is, you may immediately want to watch it again—if not because it's great, then at least to make sure you got everything. —C.O.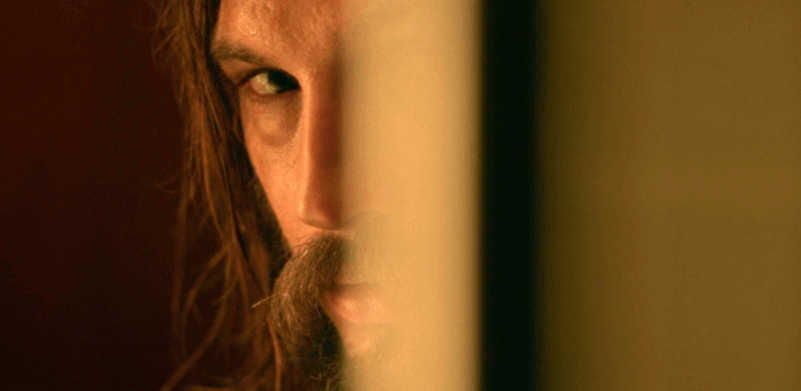 12) The Autopsy of Jane Doe (2017)
Too many horror movies excel at building tension before a lackluster ending drops the ball. The Autopsy of Jane Doe skirts that line, but doesn't cross it. Brian Cox and Emile Hirsch play coroners who get a mysterious body on a stormy night. The more they learn about the victim's injuries, the more unsettling the story becomes. This is clinical horror told in a confident way so that when things start to go awry, the movie stays under control. —E.S.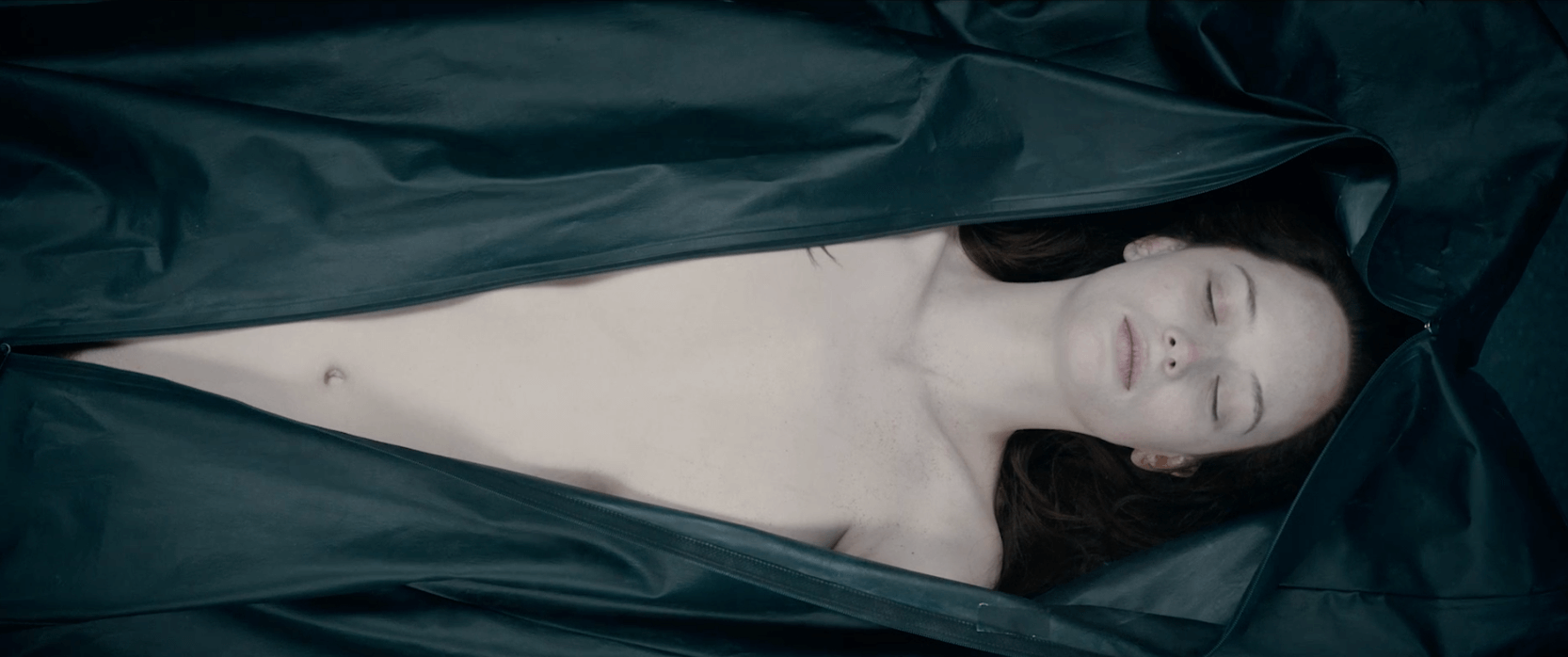 13) The Conjuring (2013)
Who would have expected James Wan, creator of Saw, to birth one of the most well-constructed ghost stories ever to grace cinemas? Based on a supposedly real haunting experienced by famed paranormal investigators Ed and Lorraine Warren, The Conjuring became a worldwide phenomenon, grossing over $319 million on a $20 million budget. Setting the film in 1971 makes it feel like a piece of lost history and removes all modern comforts from our protagonist's options. Sometimes you forgot how terrifying life must have been before you could carry a flashlight everywhere you go. While its subsequent sequels and spin-offs haven't had the same quality, The Conjuring is a rare modern classic in the haunted house genre and one of the most essential scary movies on Netflix. —J.M.B.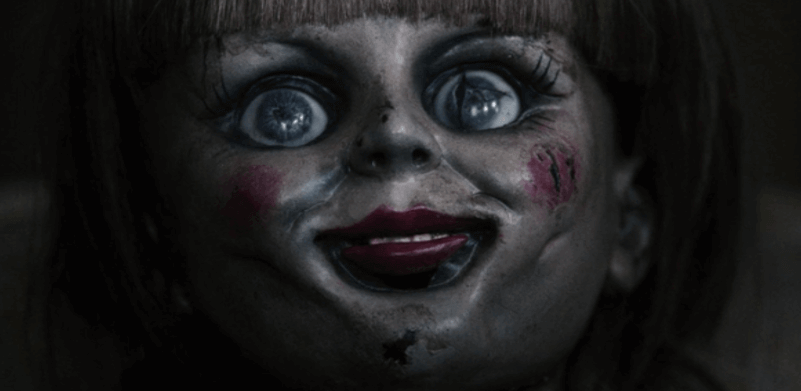 Verónica, from Spanish horror director Paco Plaza, made a splash on Netflix for being horrifying, and because it's based on a (reportedly) true story. Verónica (Sandra Escacena) holds a seance with her friends in the basement of their Catholic school while everyone else is outside watching a solar eclipse. If this confluence of events sounds like a bad idea, you're right, because instead of reaching her deceased father, she channels a demon. It's a stylized haunt with emotional weight and solid performances, and a great choice for Halloween movies on Netflix. It also speaks to a woman coming of age (in the most horrific way possible). —A.S.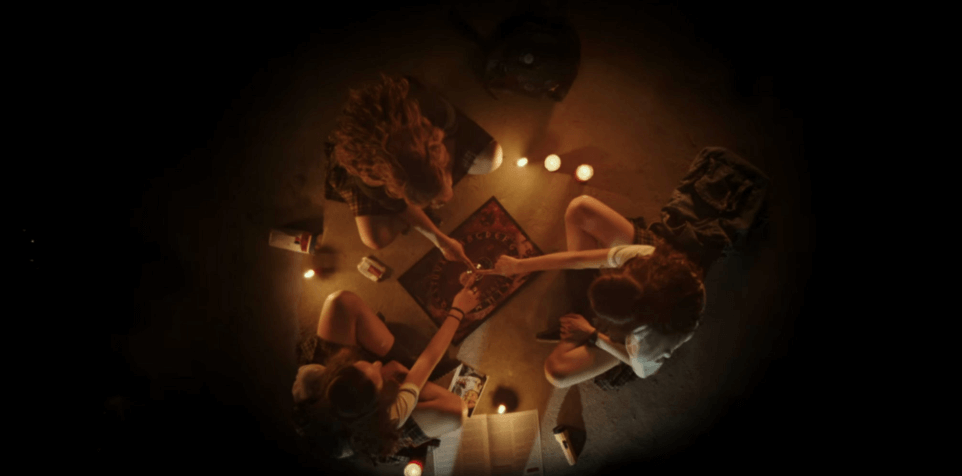 15) Cam (2018)
That cold panic you feel when your password doesn't work? Cam takes that feeling and stretches it into a smart thriller about online identity and sex work. Written by Isa Mazzei, a former cam girl, Cam stars Madeline Brewer as Alice, a woman who performs as alter ego Lola and is trying to build a following like any modern content creator. Things take a turn when she's locked out of her account and her doppelganger starts putting on a show, and Cam drills down into the fractured identities we (sometimes inadvertently) create online. —A.S.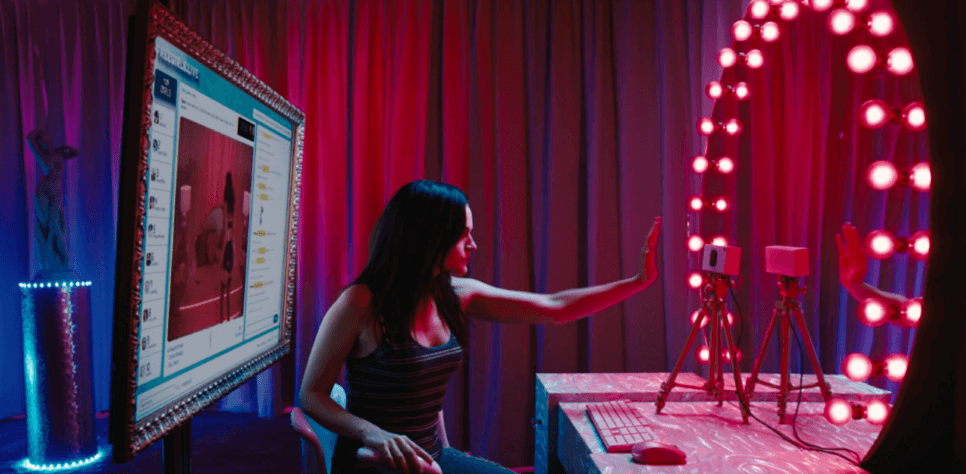 16) Under the Shadow (2016)
In 1980s Tehran, during the War of the Cities, a mother and daughter stay huddled up in their apartment as missiles bombard their city. The historical horror and PTSD-inducing sights of rockets cracking roofs should be terrifying enough, but then an evil spirit takes interest in the little girl and things go from bad to worse. Directed by Iranian-born Babak Anvari, Under the Shadow deals with the social issues of a woman's place in a fundamentalist Muslim society as much as it does demonic forces. It's one of the most thoughtful scary movies on Netflix. —J.M.B.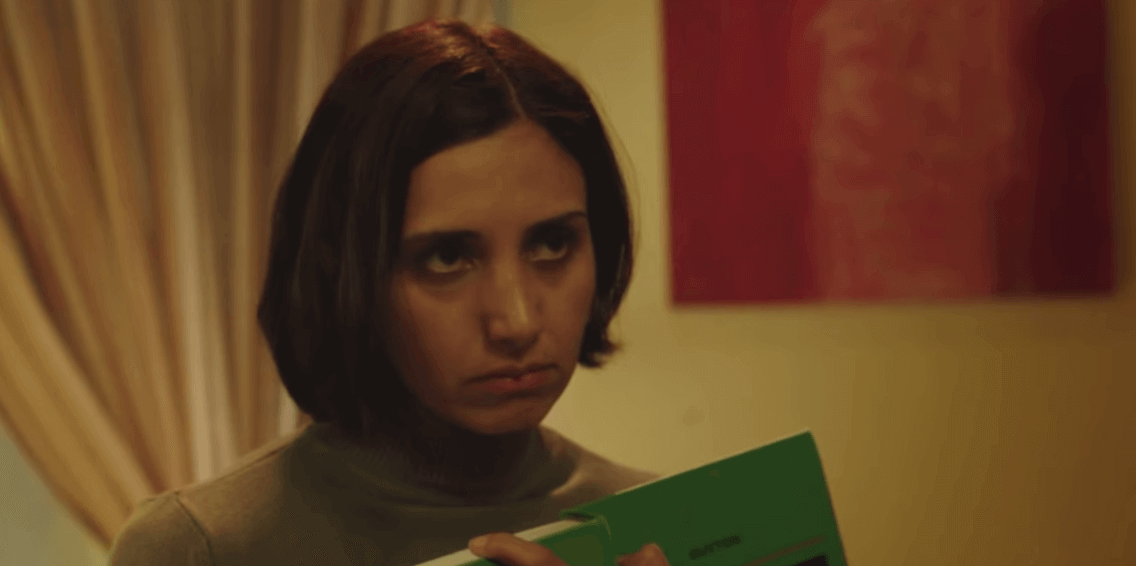 Apostle stars Legion's Dan Stevens as a shellshocked man named Thomas sent undercover to save his sister from a mysterious cult that has settled on an island called Erisden. It's set in 1905, when spiritualism was in flux and hucksters often served religion as a brand—sometimes literally. The set design and cinematography are excellent, and the torture scenes are drawn out and excruciating. But the storyline meanders in the middle half. When the film finally delves into horror, the pace picks up, but it felt like Apostle was missing the momentum that made Evans' previous films so engaging, and a sense of whose story it's telling. But there sure is a lot of blood. —A.S.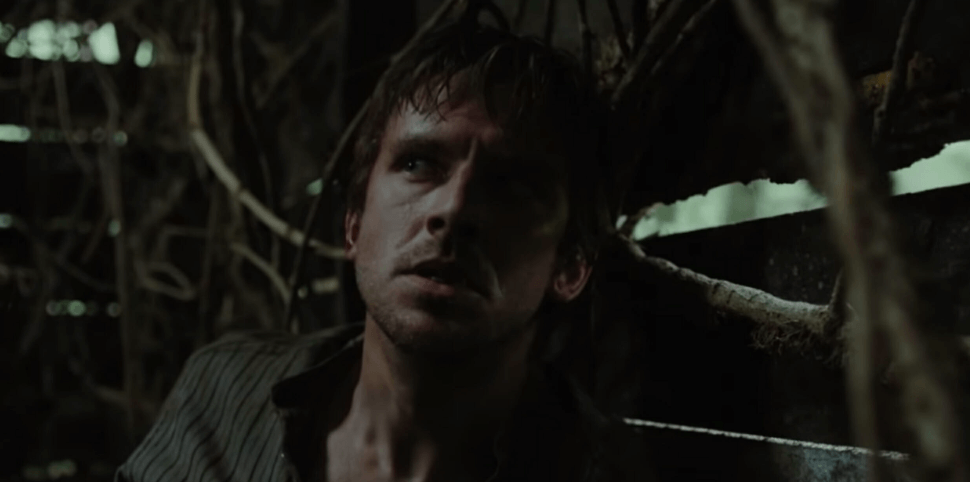 Eli uses the framework of a haunted house story to explore a little boy with a strange and deadly disease living inside him. Eli's parents take him to the mysterious Dr. Horn, who claims she can cure him via intensive treatment. So Eli undergoes his torturous treatment by day, while ghostly visions haunt him at night. You've seen haunted houses and medical horror movies before, but Eli plays with those conventions to develop fresh scares along with familiar tropes. How much mileage you get depends on what kind of horror fan you are, as Eli has one of the most ambitious, genuinely shocking twists in recent memory. —J.M.B.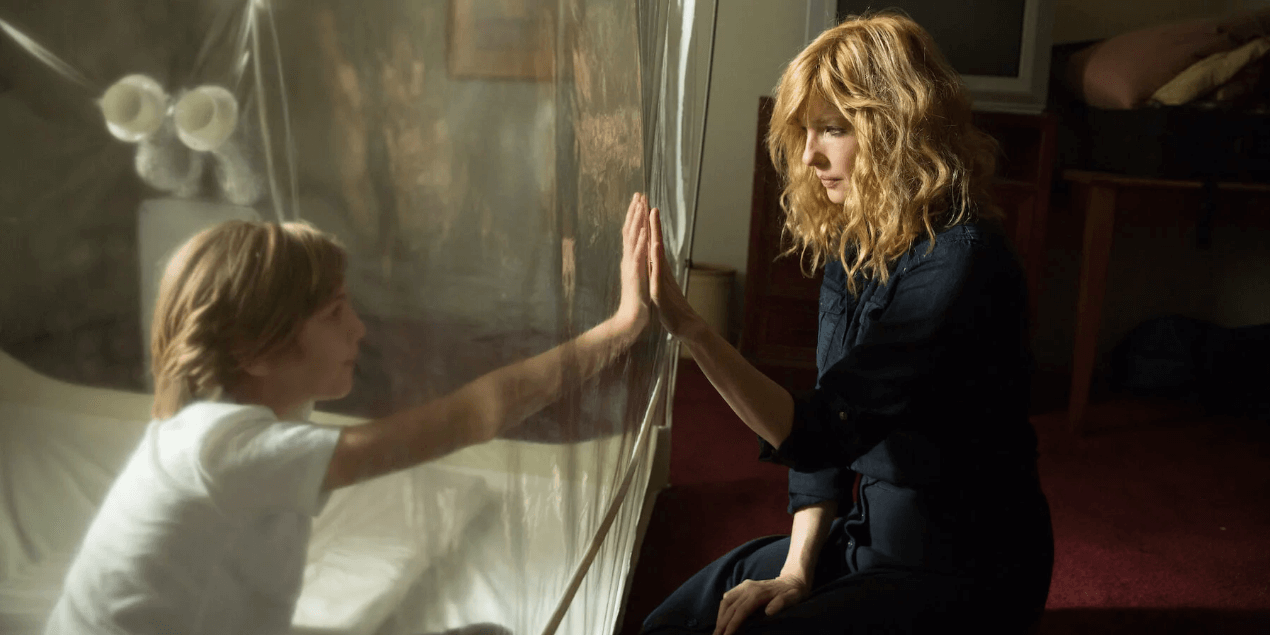 Still not sure what to watch tonight? Here are our guides for the absolute best movies on Netflix, must-see Netflix original series, documentaries, docuseries, and movies.
Looking for something more specific? Here are our Netflix guides for the best war movies, documentaries, anime, indie flicks, true crime, food shows, rom-coms, LGBT movies, alien movies, gangster movies, Westerns, film noir, and movies based on true stories streaming right now. There are also sad movies guaranteed to make you cry, weird movies to melt your brain, old movies when you need something classic, and standup specials when you really need to laugh. Or check out Flixable, a search engine for Netflix.