2017 has been a strong year for documentaries, particularly on the major streaming outlets: Netflix, HBO, Amazon Prime, and Hulu. Many documentaries have a hard enough time breaking through on a theatrical level, and having so many worthy options available at home has breathed new life into the form. From true crime stories you have to see to believe to stunningly shot nature films to football drama, here's a rundown of some of our favorite documentaries from 2017. —Eddie Strait
The best documentaries of 2017
HBO's The Defiant Ones, a four-part documentary series, reaches soaring heights by getting vulnerable. Director Allen Hughes locates the necessary trust from the two towering men, masterfully finding their humanity. The intertwined stories of Dr. Dre and Jimmy Iovine are the tales of Beats headphones' billions, unaddressed heartache, and big risks. Their stories are about everyone else, too, including the rock stars who show up to tell this story. You learn about Trent Reznor's contract issues, Tupac's moral dichotomy, Bono's regrets, and the rise of Eminem. That's just the beginning. —Kahron Spearman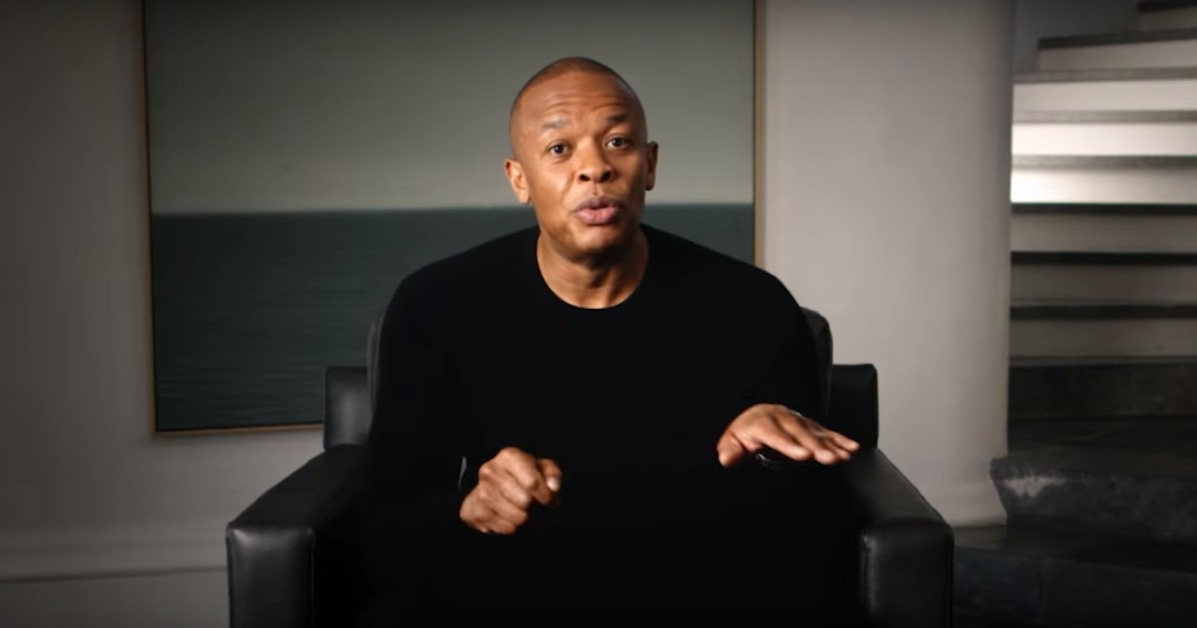 When Jim Carrey prepared to play Andy Kaufman in 1999's Man on the Moon, he went beyond method. In Jim & Andy: The Great Beyond, we see 20-year-old footage of his transformation, as well as "Andy" terrorizing the set and Carrey losing himself in the process. You'll cringe, you'll laugh, and you'll try to decipher Carrey's existential ramblings. —Audra Schroeder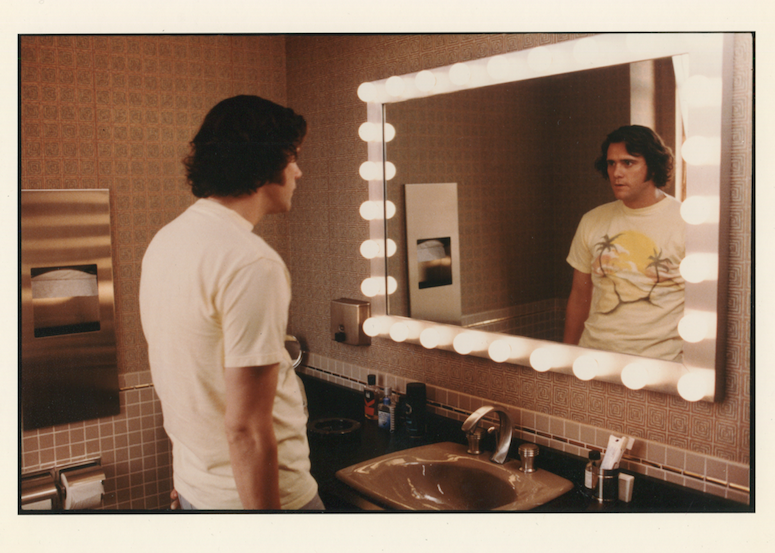 The best kind of journalism takes you on a journey you didn't expect. Nobody Speak: Trials of the Free Press starts with a wrestler's sex tape, then pivots into both a celebration of the fourth estate and a stark warning about the ability of a free and independent press to survive the machinations of the billionaire class. It's shocking, it's surreal, and it's easily the most important thing to come out of Hulk Hogan's career. —David Wharton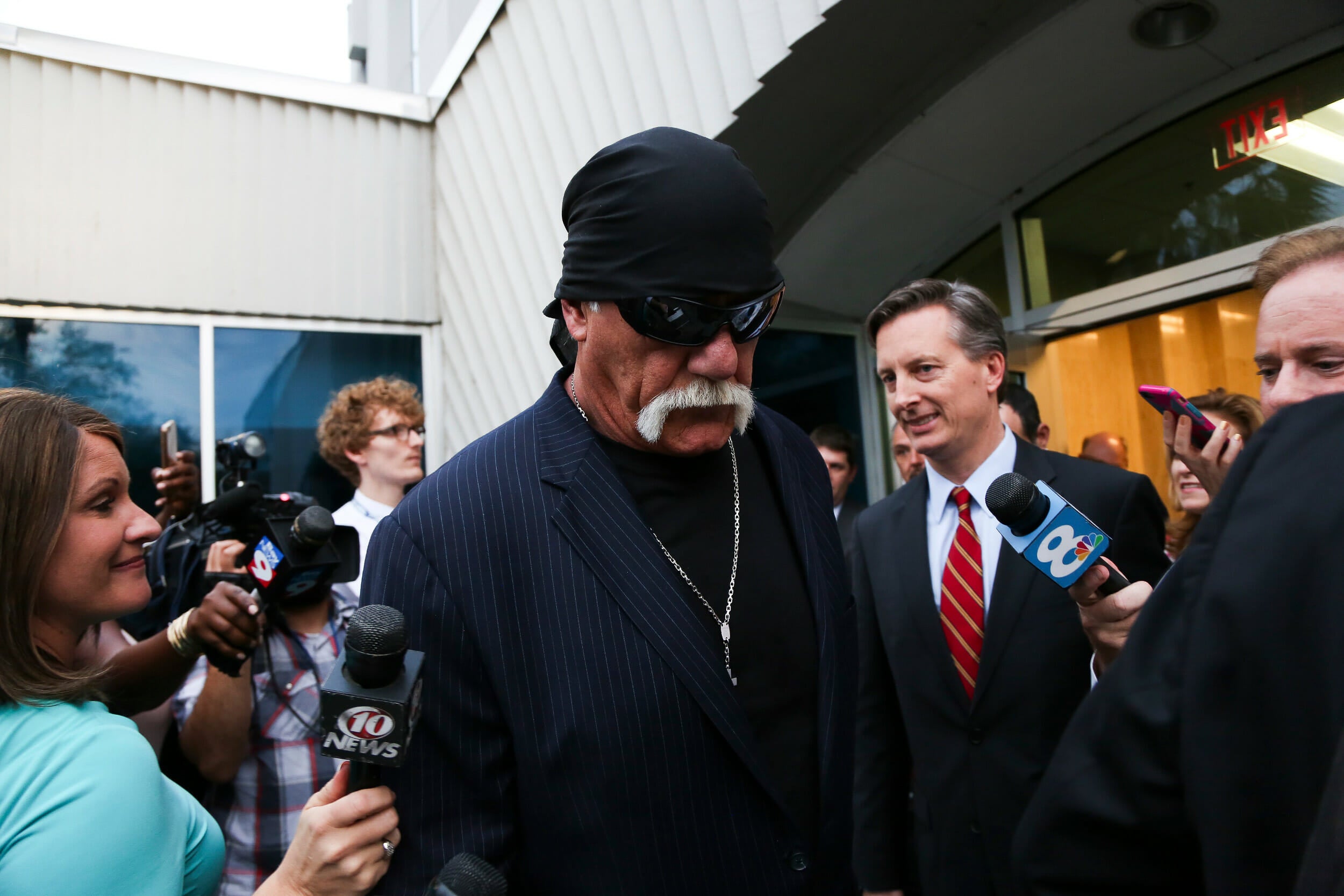 This documentary looks at the infamous and unsolved murder of JonBenét Ramsey and takes an unusual approach. Director Kitty Green interviews young actresses who are vying for the part of JonBenét. Filtering a case everyone has heard through this meta lens adds a layer of surreality to the story, which is plenty bizarre to begin with. The result is an unsettling doc that examines the impact JonBenét's murder has had on the local community. —Eddie Strait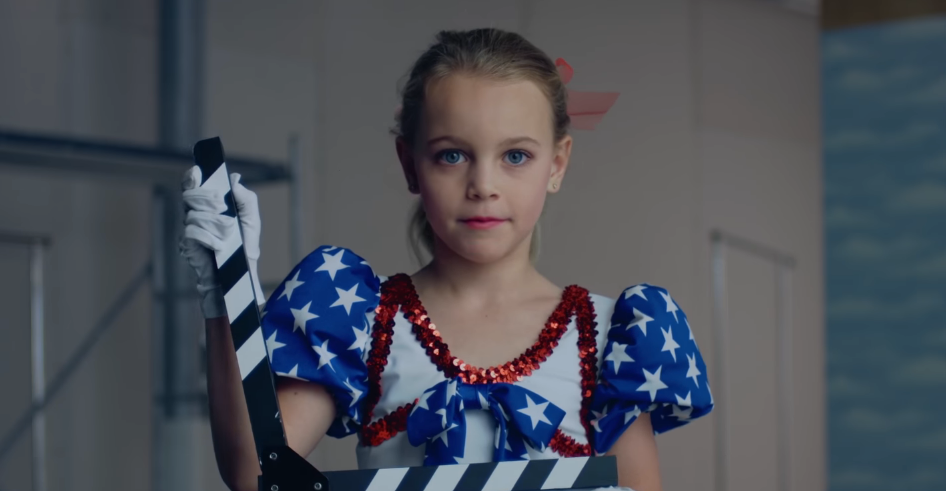 READ MORE:
This doc, directed by Colin Hanks, provides a thoroughly distressing account of the terrorist attack at the Bataclan theater during an Eagles of Death Metal show in November 2015. Hanks interviews the band members present at the show as well as Josh Homme, who was in the U.S. for that tour, in the time between the band's return home and their return to Paris. The terror in their voices as they retell their escape is hard to shake. But the documentary finds ways to inject more uplifting moments, like the band reuniting with fans and getting back on stage with U2. It's a harrowing tale tinged with survivor's guilt and an ode to the power of music. It'll move you. —E.S.

Innocent until proven guilty. That's how it's supposed to work in America. But all too often, that's not how it does. True-crime documentary series The Confession Tapes examines cases where the prosecution gained a conviction based primarily on taped confessions that the suspects claim were coerced. Naysayers might ask, "Why in the world would anyone confess to something they didn't do?" The Confession Tapes does a compelling job of answering that question, showing suspects being pressured, manipulated, intimidated, and lied to. It might not surprise you, but it's one thing to suspect that justice isn't always blind. It's another thing to watch it play out. —D.W.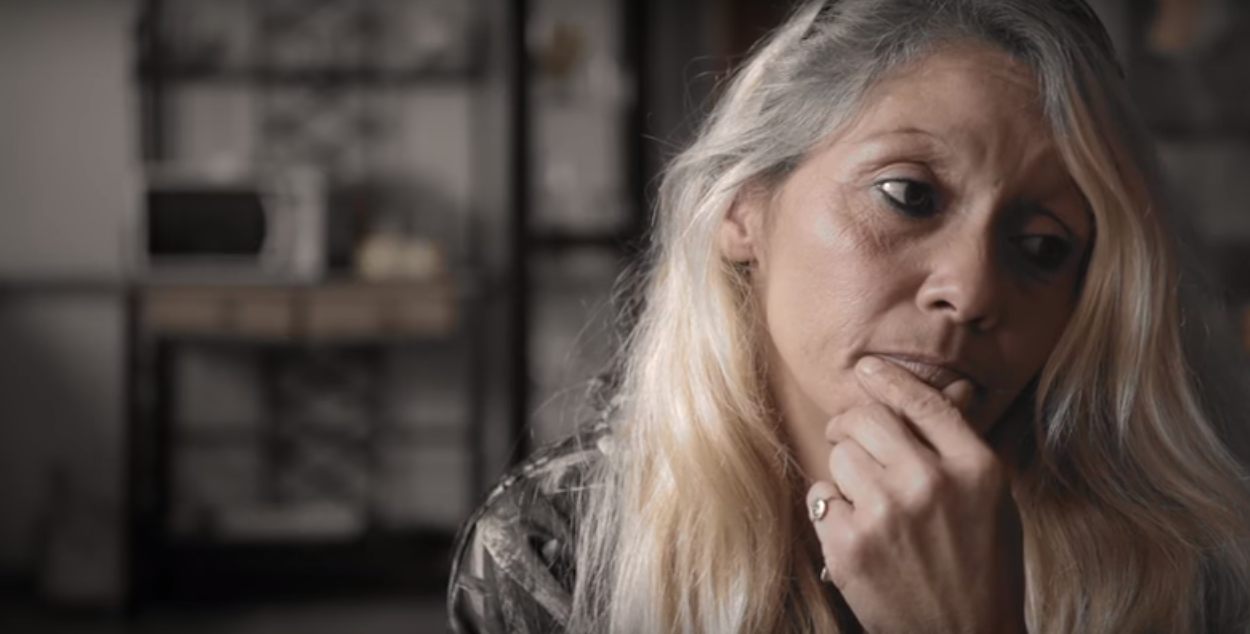 Netflix's junior college set docu-series Last Chance U is chock full of drama on and off the field. Think Hardknocks meets Friday Night Lights. The players featured on the show have stumbled off course, either academically or legally, and the show their path to redemption. With so much on the line from the coach to the players to the academic advisor, Last Chance U is a powder keg of human and gridiron drama. —E.S.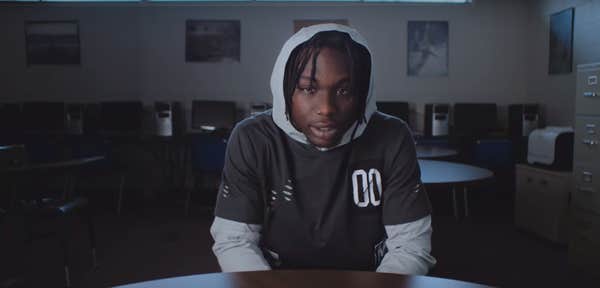 Hulu's marketing leaned heavily on the whole "Jackass: Origins" angle, but there's a lot more to Big Brother Magazine's legacy than just helping make Johnny Knoxville famous. Dumb is a ride through the history of a weird little publication that kickflipped over every sacred cow it could find, redefining skater culture in the process. Even if you don't know Tony Hawk from Tony Robbins, Dumb is fast, slick, and a lot of fun. —D.W.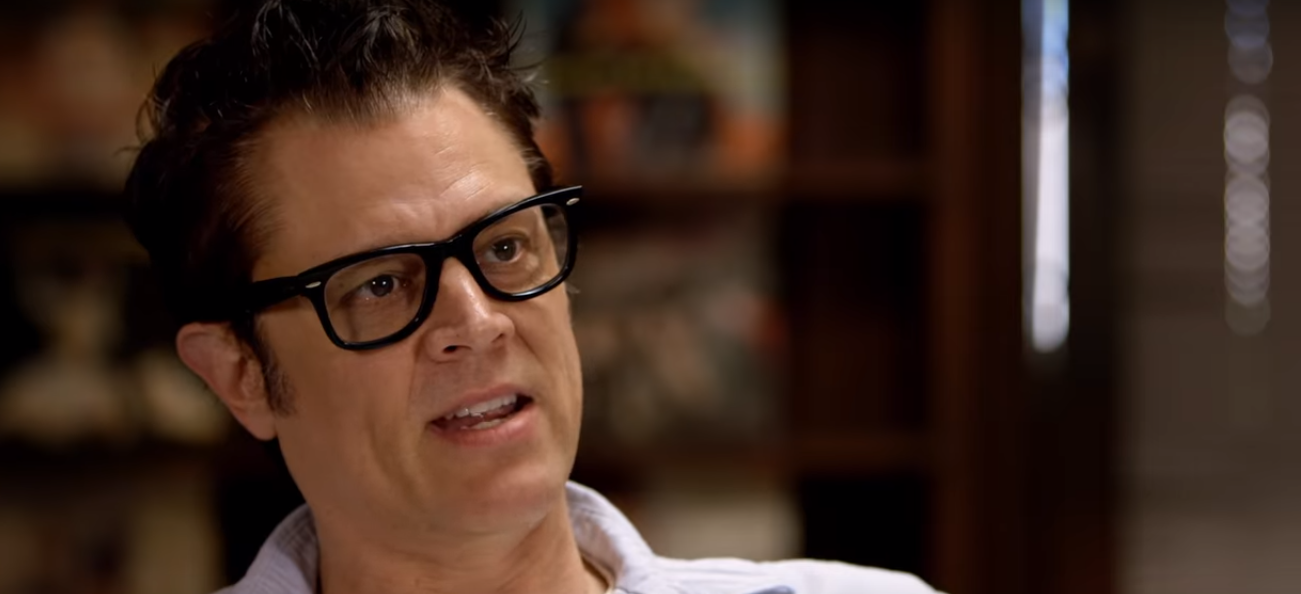 The best sports stories aren't about the numbers on the scoreboard, but rather the human drama behind them. CounterPunch introduces three young boxers at different places in their careers, and through exploring their trials and tribulations, paints a broader picture of the state of boxing as a whole. Whether it's the promising up-and-comer, the Olympic hopeful, or the pro trying to reclaim past glory, CounterPunch illuminates the choices and challenges facing aspiring boxers in the modern era. —D.W.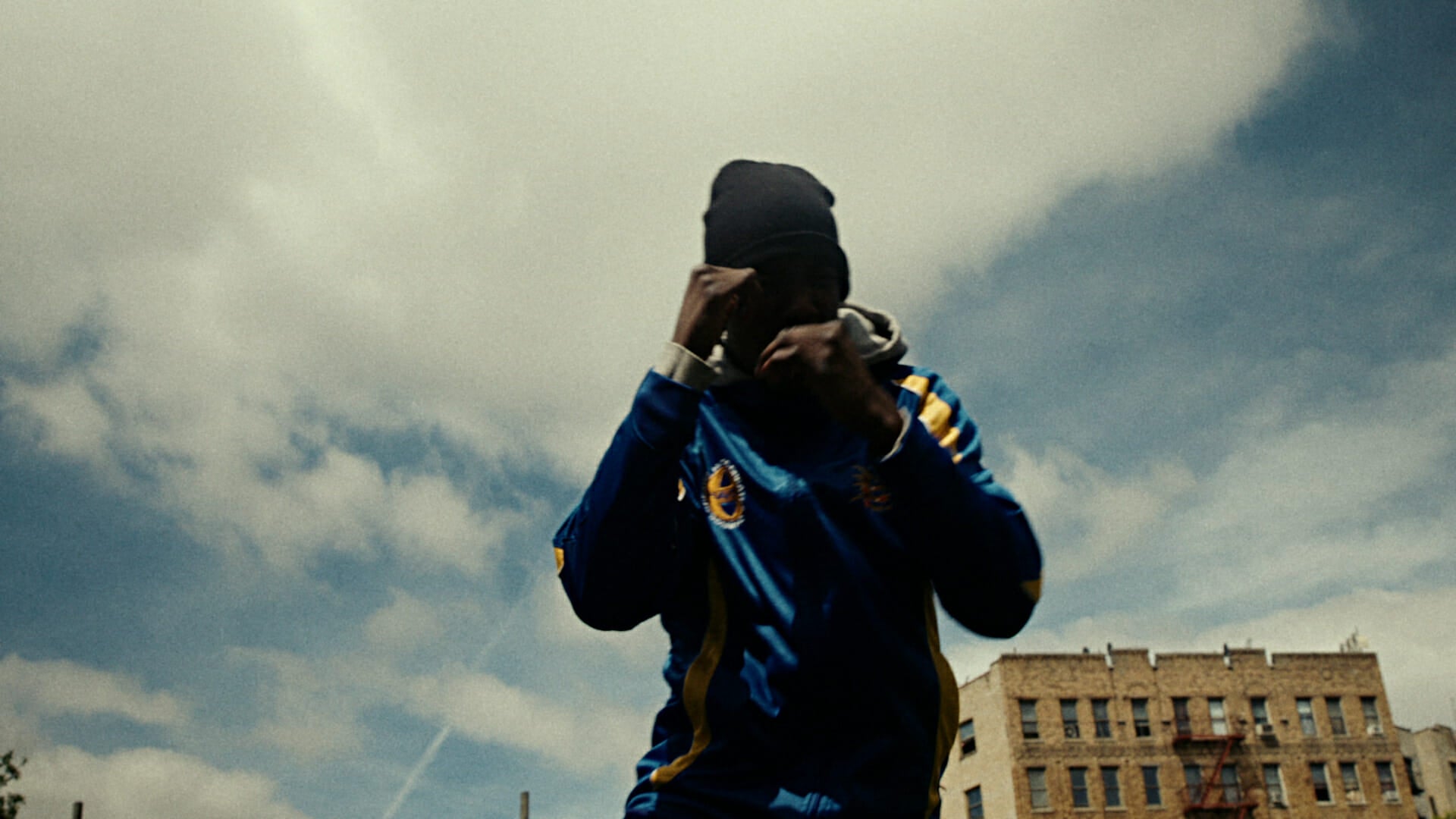 With a long career that includes nine Emmys, a Grammy, and creating The Dick Van Dyke Show, nobody would blame Carl Reiner if he wanted to just relax and play shuffleboard until the lights go out. In HBO's charming documentary, Reiner profiles celebs who are thriving on the far side of 90, including Mel Brooks, Norman Lear, Betty White, Dick Van Dyke, and Stan Lee. —D.W.
Chasing Coral shines a light on the world's great underwater crisis. Through vivid time-lapse imagery, director Jeff Orlowski exposes the heartbreaking "coral bleaching" phenomenon. "Ninety-three percent of the heat from climate change is trapped in the ocean," Orlowski told the Daily Dot. "Without a massive moonshot-style approach to solving this problem, we're going to see such traumatic changes on this planet that we cannot even comprehend." —Chris Leo Palermino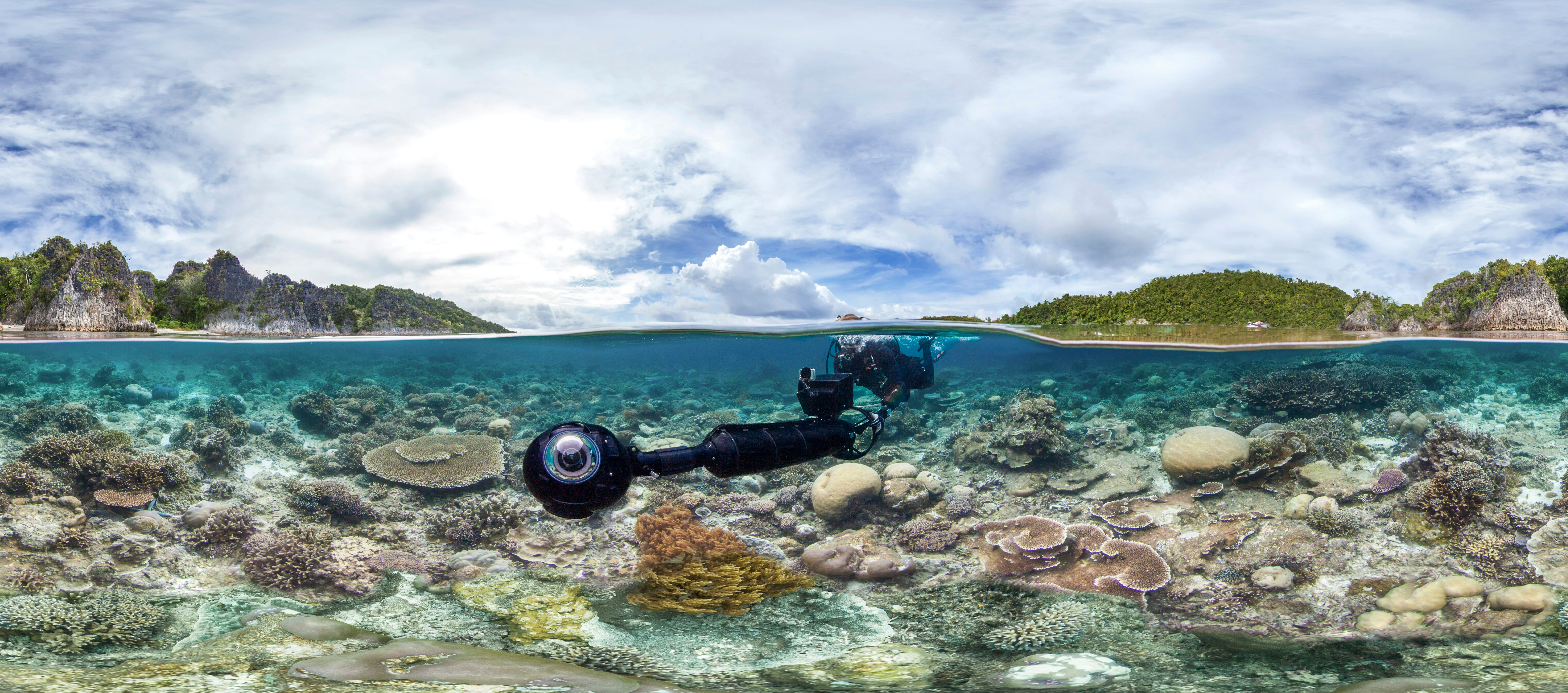 READ MORE:
Filmed over the course of seven years, Daughters of Destiny is reminiscent of past experiments such as the Up documentary series. Daughters is centered around Shanti Bhavan, an Indian school that takes in impoverished children from the so-called "untouchable" caste and guides them through their formative years. Daughters of Destiny provides a gripping and emotional look inside a school built from the ground up to prove that these students can accomplish anything they put their minds to, destiny be damned.—D.W.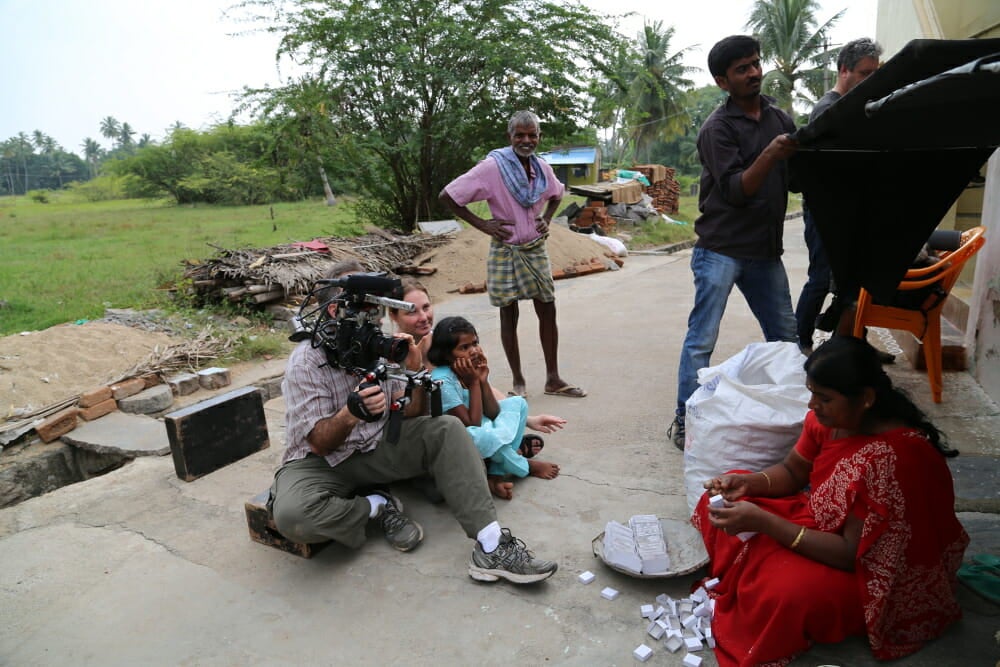 It's crazy to think that a murder may be the least insane part of a crime story, but for HBO's Mommy Dead and Dearest, murder is where the story jumps off. The doc covers the murder of Dee Dee Blancharde and the hands of her daughter, Gypsy Rose, and her boyfriend, Nicholas. The more we learn about the case, the more stunning it becomes. Decades of lies come to light and the truth turns out to be so convoluted and bizarre than anyone could've ever imagined. —D.W.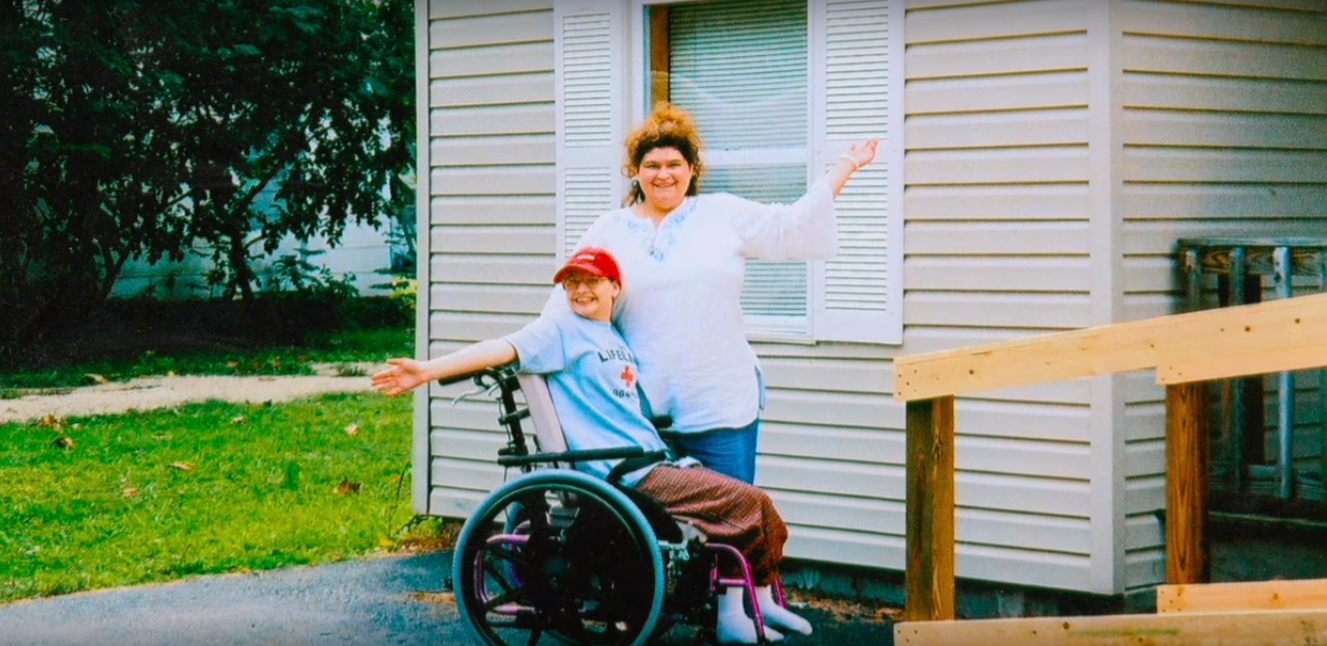 14. Icarus (Netflix)
Filmmaker Bryan Fogel set out to make a film that exposes the drug testing process in cycling but ends up uncovering something much larger than he could've anticipated. With the cooperation of Russian doctor Grigory Rodchenkov, Fabel's film takes the audience inside whistleblowing on Russia's long-running and highly successful doping scheme. Icarus is a documentary that plays like a top-shelf legal thriller with life or death stakes. It's also one of the best documentaries, and films, of the year, and another winner for Netflix. —E.S.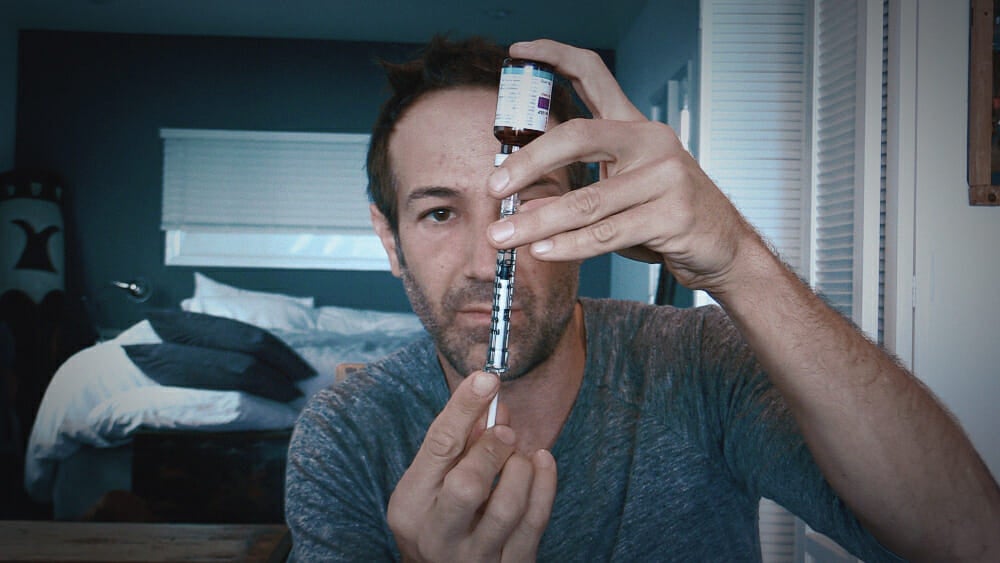 READ MORE:
Martin Scorsese executive produced this look at the history of the Grateful Dead, which clocks in at nearly four hours long. That's only appropriate for a band that's known for their epic-length jams, but when it hit Amazon Prime after its theatrical run, Amazon sliced it into six episodes for easier viewing. Long Strange Trip features concert footage, of course, but the new interviews with surviving band members and friends of the band are what really give the documentary heft. Even if you're no Deadhead, there's plenty to intrigue in this deep dive into one of the defining acts of the 20th century. —D.W.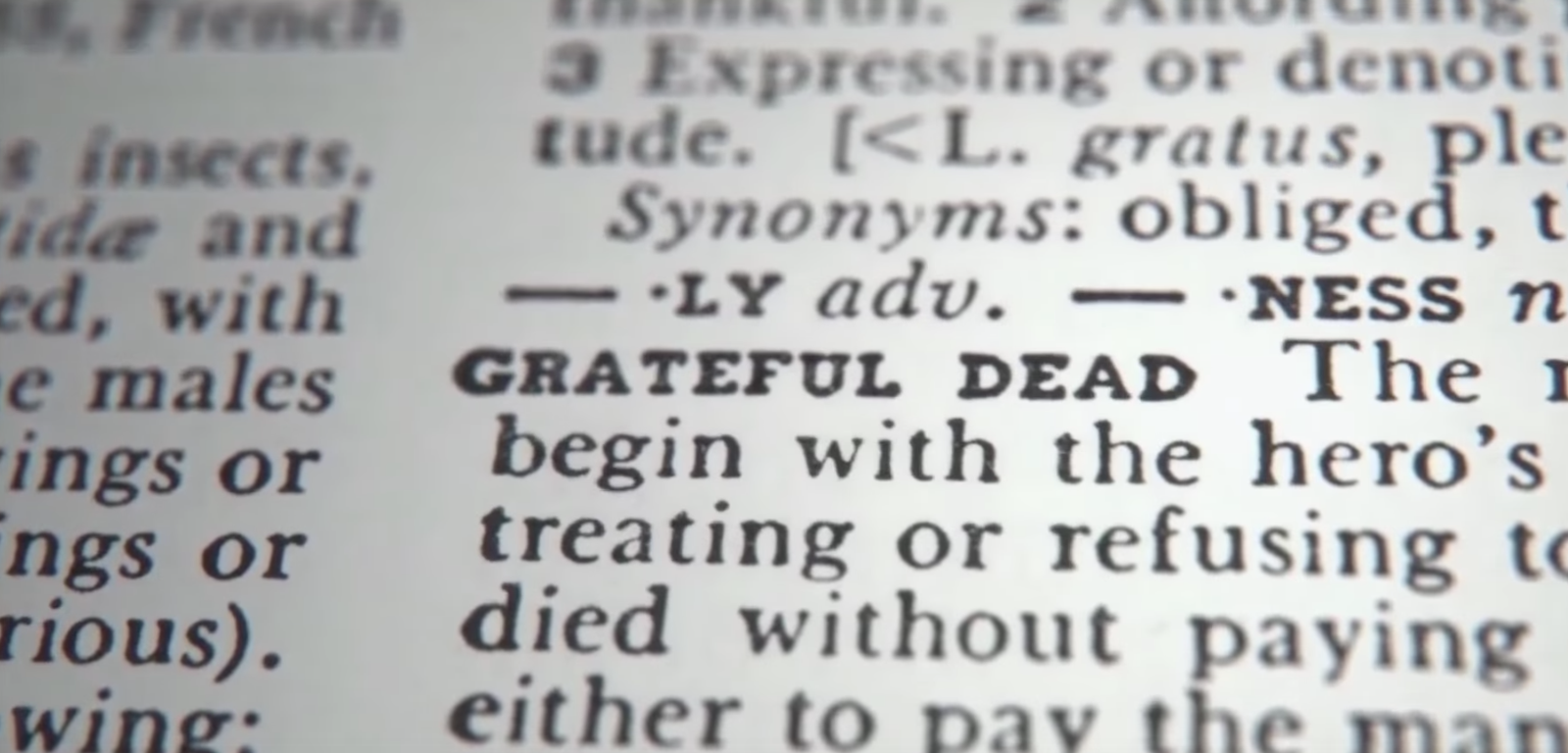 The murder of Sister Catherine Cesnik has been unsolved for nearly 50 years. This Netflix docuseries follows a pair of Sister Cathy's former students who set out to find their teacher's killer. The more we learn about Sister Cathy, the Archbishop Keough High School in Baltimore, and the Catholic Church, the more clear it becomes that Sister Cathy's death was not an isolated incident, but something much larger and sinister. The Keepers is more than a cold-case mystery. Rather, it's a tale of corruption and conspiracy, but more than anything, it's a tragedy. —E.S.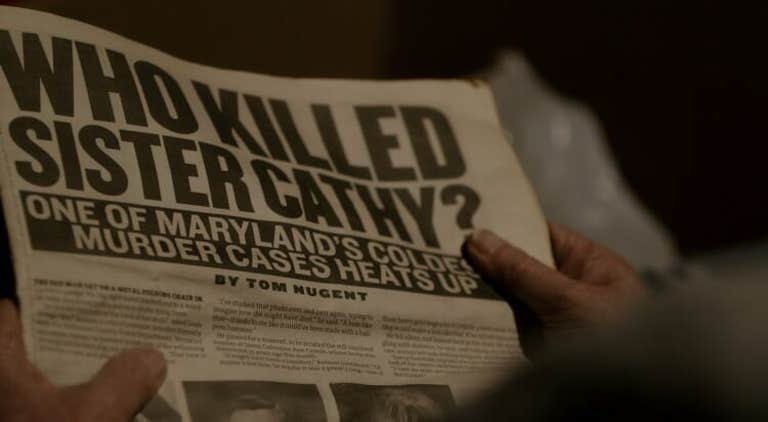 Unlocking the Cage is an animal protection story dressed as a courtroom drama. A team of nonprofit lawyers, headed by Steve Wise, work to establish personhood for chimpanzees, which is a stepping stone toward some animals having human rights. The documentary shows glimpses of the work being done with the animals to quantify their abilities, which is fascinating, but the bulk of the runtime is focused on the legal battle and the slow march of progress. It's a compelling look at a situation with obvious, and uncomfortable, parallels to past and present debates about civil rights.  —E.S.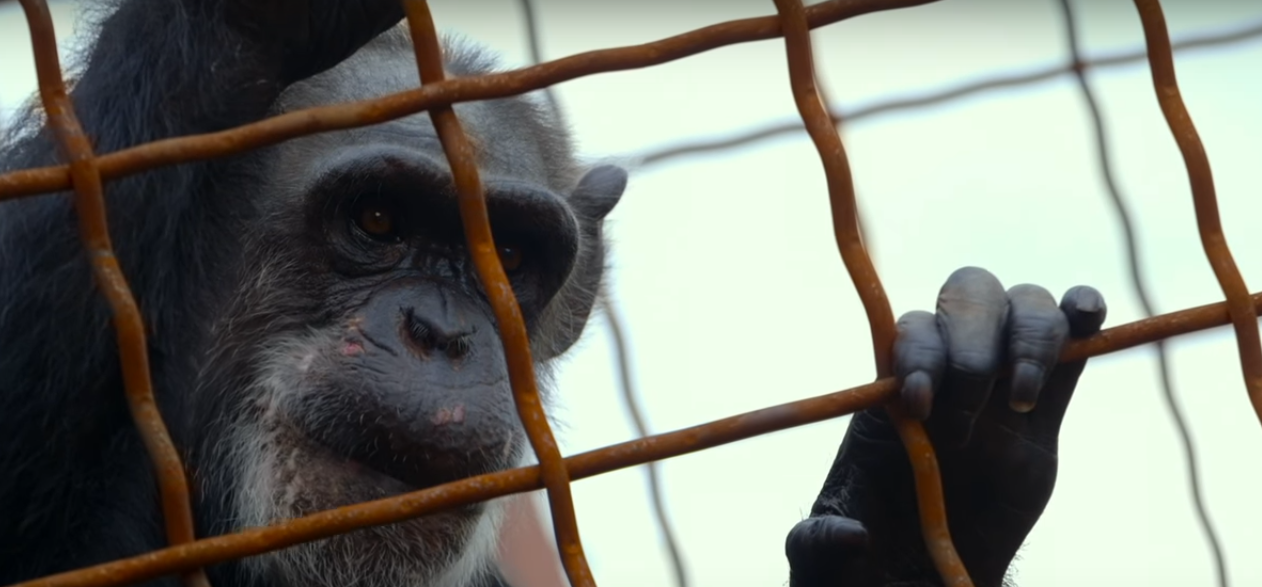 Even if you stayed awake during all your history classes, chances are most wouldn't think to connect Britain's WWII leader Winston Churchill with his 18th-century forebear, John Churchill, the First Duke of Marlborough. In The Churchills, historian David Starkey not only explores the remarkable similarities between the two men, he argues that Winston Churchill's years spent writing an exhaustive biography of his ancestor John gave him crucial insights he would need to face down the Nazi threat. —D.W.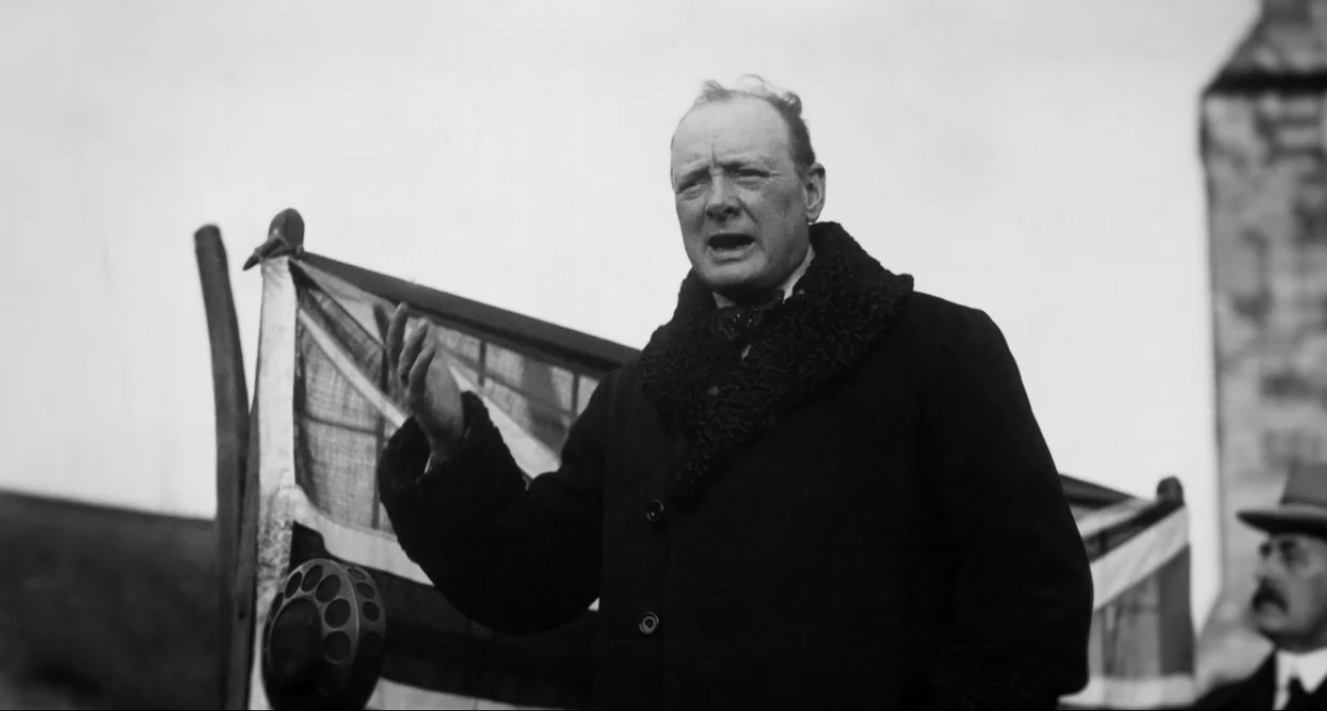 Netflix's The Death and Life of Marsha P. Johnson explores the tragic 1992 death of a legendary gay rights activist, officially ruled suicide but which many suspect to have been murder. Director David France uses the film to explore the larger scope of Johnson's life and impact on both the landscape of LGBTQ rights and those closest to her. —D.W.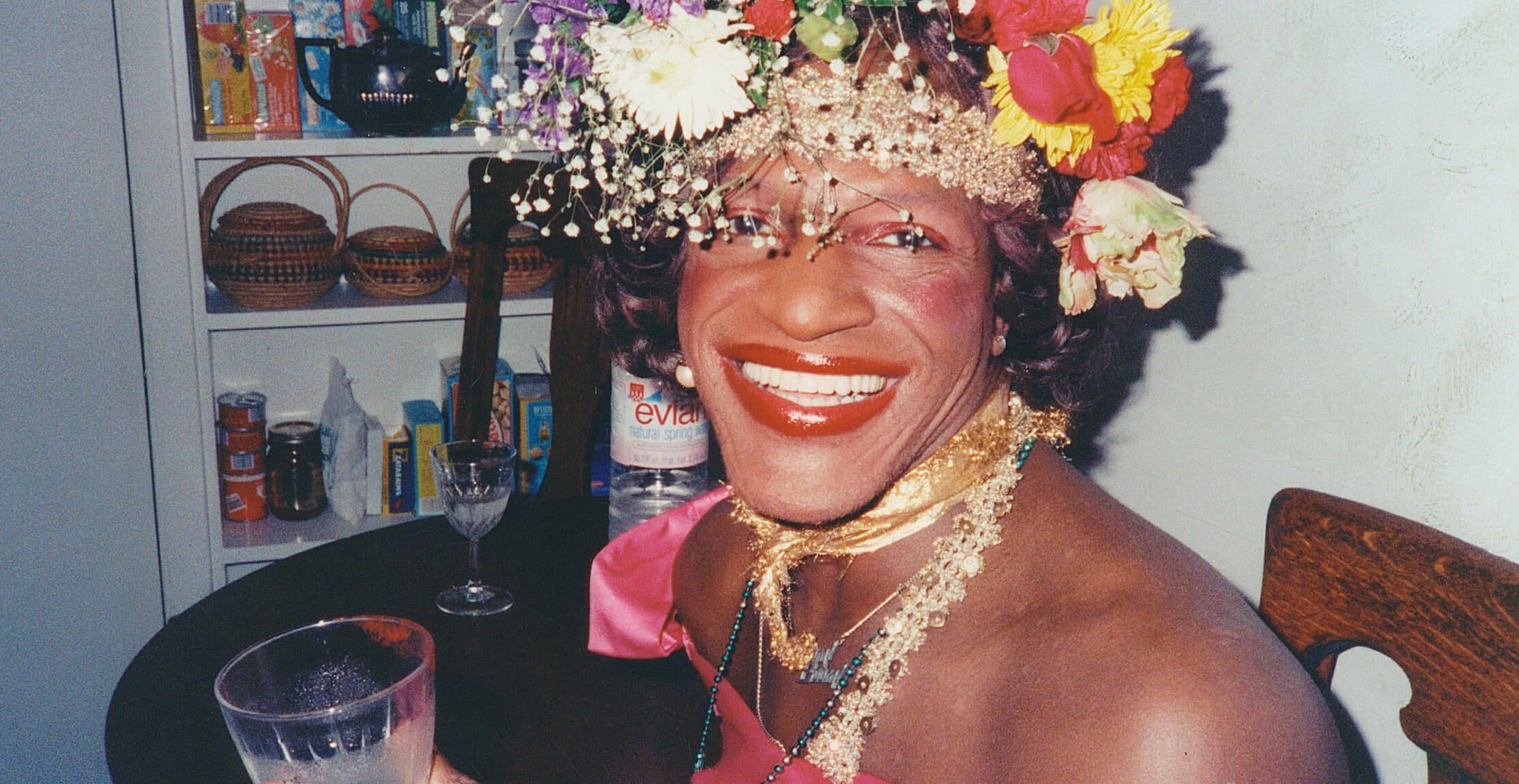 Director Lucy Cohen's heart-wrenching Kingdom of Us is a touching and intimate view into the lives of a grieving wife and her seven children, all attempted to understand why patriarch Paul Shanks killed himself in Warwickshire, England's Crackley Woods. Through old family videos, interviews, recited writings, and even songs, Cohen provides her Netflix documentary with precipitous depths to coping with mental illness and extraordinary loss. She goes inside the photographic negative of the supposedly happy family living out an idyllic countryside life and finds what went wrong. —Kahron Spearman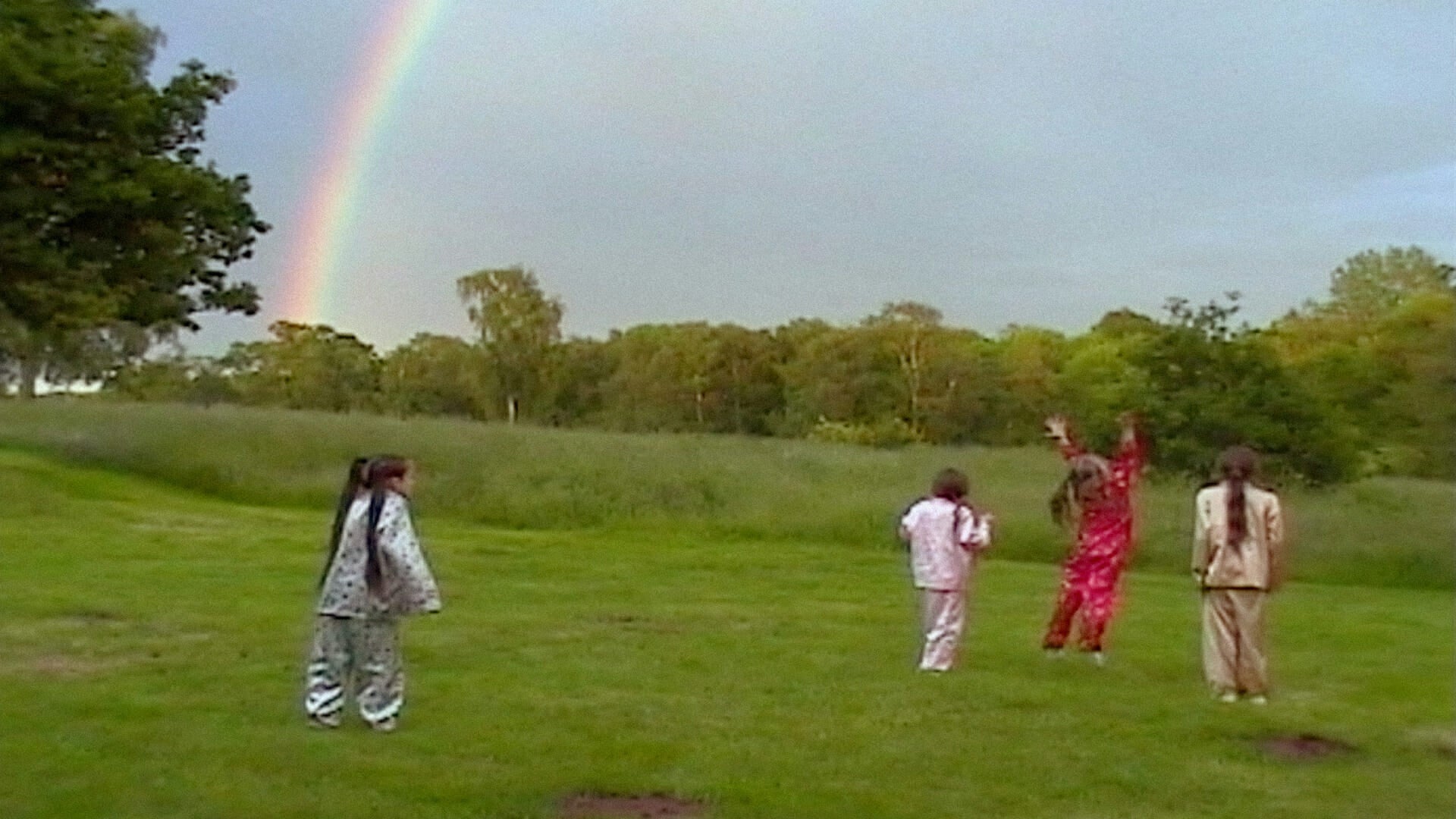 City of Ghosts tracks the trajectory of RBSS, or "Raqqa is Being Slaughtered Silently," from its inception in Syria to the myriad threats and atrocities that eventually forced key members to flee to Turkey and Germany. It mostly focuses on spokesperson Aziz, reporter Mohamad, and cameraman Hamoud, but many other members of RBSS appear throughout the film as well. While the leadership of this organization has since left, there are incredible Skype interviews with members on the ground in Syria at the time of filming. In case there was any question as to why that's so remarkable, ISIS declared RBSS an enemy of the caliphate almost immediately after its videos exposing the terrorist group's actions came out. —Chris Osterndorf

Too Funny to Fail continues a streak of outstanding niche original documentaries from Hulu this year. Too Funny to Fail dives deep into the conception, execution, and failure of The Dana Carvey Show, a one-season wonder that featured the talents of Louis C.K., Robert Smigel, Charlie Kaufman, and both Stephen Colbert and Steve Carell. The documentary also examines the origins and assembly of individual sketches—both those that worked and those that didn't. —D.W.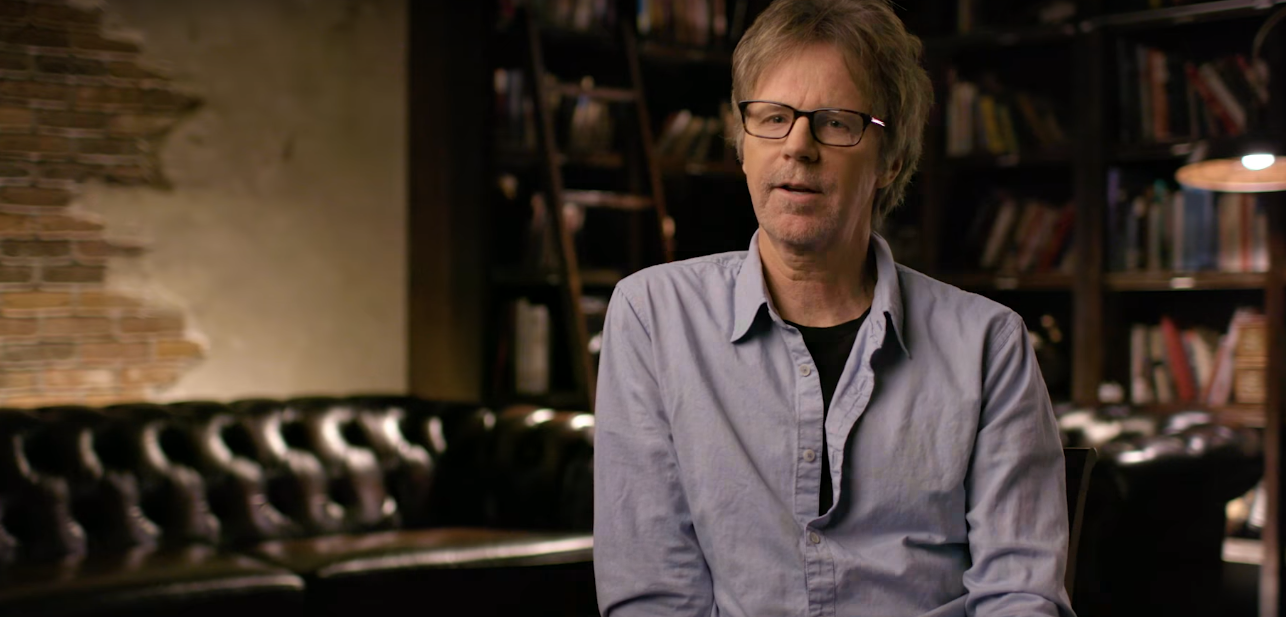 Joan Didion has always been fairly inscrutable. In her writing there is a quiet voyeurism; sunglasses on, straight face. She's a reporter in the truest sense, and when you read her words, you see the picture she's painting, but you also wonder what the artist is thinking. Does Joan Didion: The Center Will Not Hold illuminate her at all? If you're intimate with her work, not so much. If you're a stranger, it's a reasonable introduction. Griffin Dunne—actor, director, and Didion's nephew—directs, and having a family member at the helm certainly offers better access. He goes chronologically, detailing Didion's early formative years in Sacramento and first job at Vogue, and there are voiceovers of Didion reading portions of her work, but the meat here is Dunne's interviews with "aunt Joan." —Audra Schroeder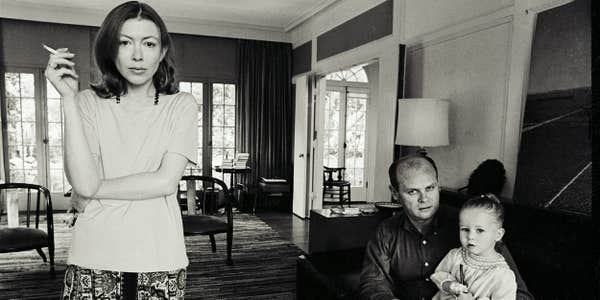 The doc focuses on Juan Catalan, who was arrested in August 2003 for the May 2003 murder of 16-year-old Martha Puebla. We see the soft-spoken Catalan present day and in court in 2003. We hear audio of his interrogation by two LAPD officers. Catalan maintains his innocence, but things appear grim. He's been identified in a lineup by a witness, and detectives seem satisfied. Until this point Long Shot is a fairly routine true-crime doc, but it finds it groove when Catalan picks up high-profile lawyer Todd Melnik, and they try to back up his alibi: He was at a Dodgers game with his daughter the night of the murder. And so Long Shot goes to the tape and starts breaking down the extraordinary circumstances of the game: HBO was shooting an episode of Curb Your Enthusiasm on that same night, and LaMendola heightens the tension by drawing out the big reveal. —Audra Schroeder
Baltimore Rising takes us back to the tumultuous spring in 2015 after the death of 25-year-old Freddie Gray, who died in police custody after his spine was mysteriously broken. In 90 minutes, the HBO film by Wire alum Sonja Sohn unpacks the societal response to his death. The documentary's greatest virtue is the wide range of emotions we see from a community low on hope but adamant to see change. When Baltimore tells its story, there are no easy answers. —Danielle Ransom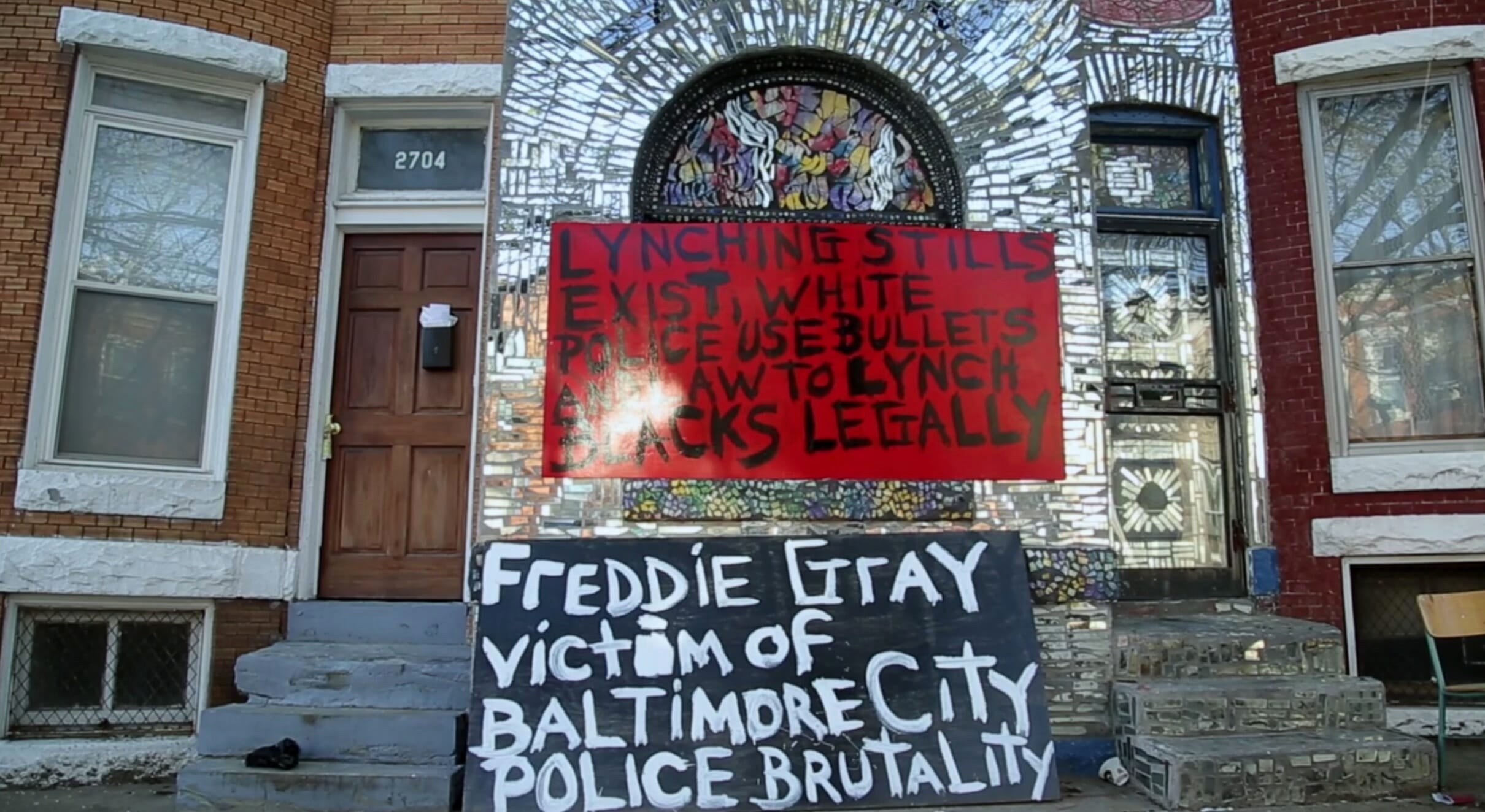 This doc provides an on-the-ground humanistic version of Cuban progress, or lack thereof, through over 45 years and a thousand hours of film in the making. Director Jon Alpert's began visiting Cuba in 1972 as a documentarian taking advantage of new video technology, trying to see if Castro's socialist revolution was, in fact, creating better lives for Cubans. Visit after visit, the investigative reporter entrenched himself in the country's culture, filming the ordinary Cubans and eventually earning rare favor with Castro himself. —Kahron Spearman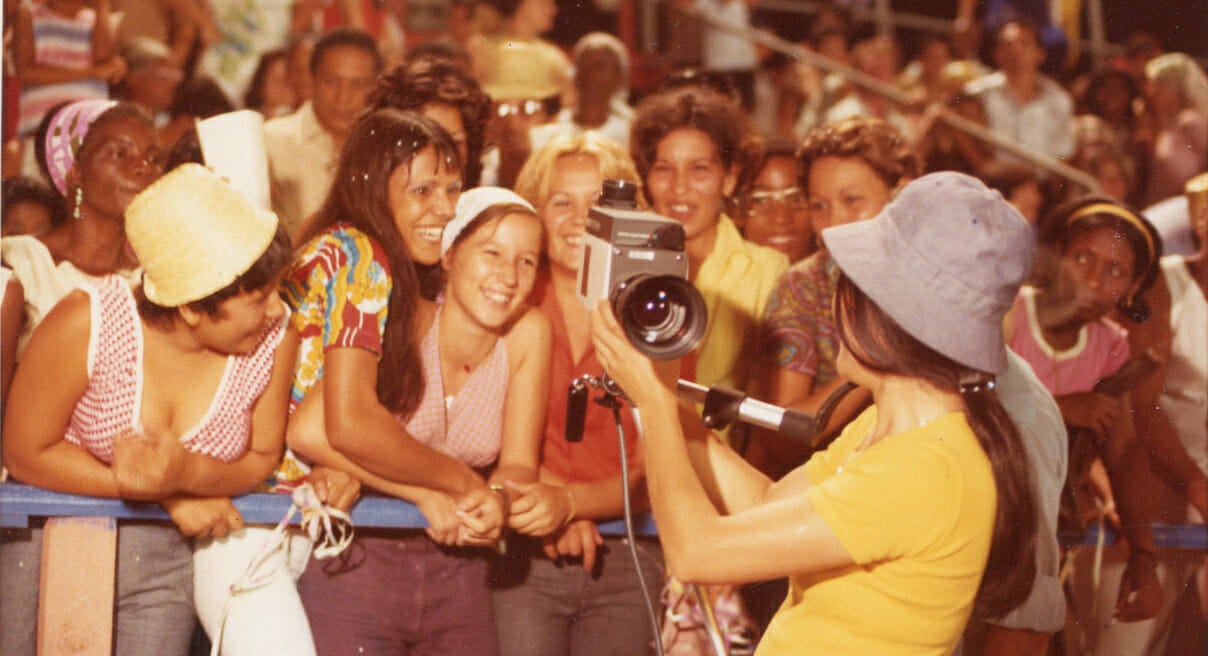 27. Voyeur (Netflix)
This documentary shines a light on journalist Gay Talese and the scandal surrounding The Voyeur's Motel. His 2016 book told the story of Gerald Foos, a serial voyeur who modified his Colorado motel so that he could spy on the guests from an attic crawl space that allowed him to peep in through the ceiling vents. Talese's interactions with Foos raised a whole host of ethical questions, especially when Foos claimed to have witnessed a murder… and that was before a Washington Post story revealed that Foos might not have been telling the truth. —David Wharton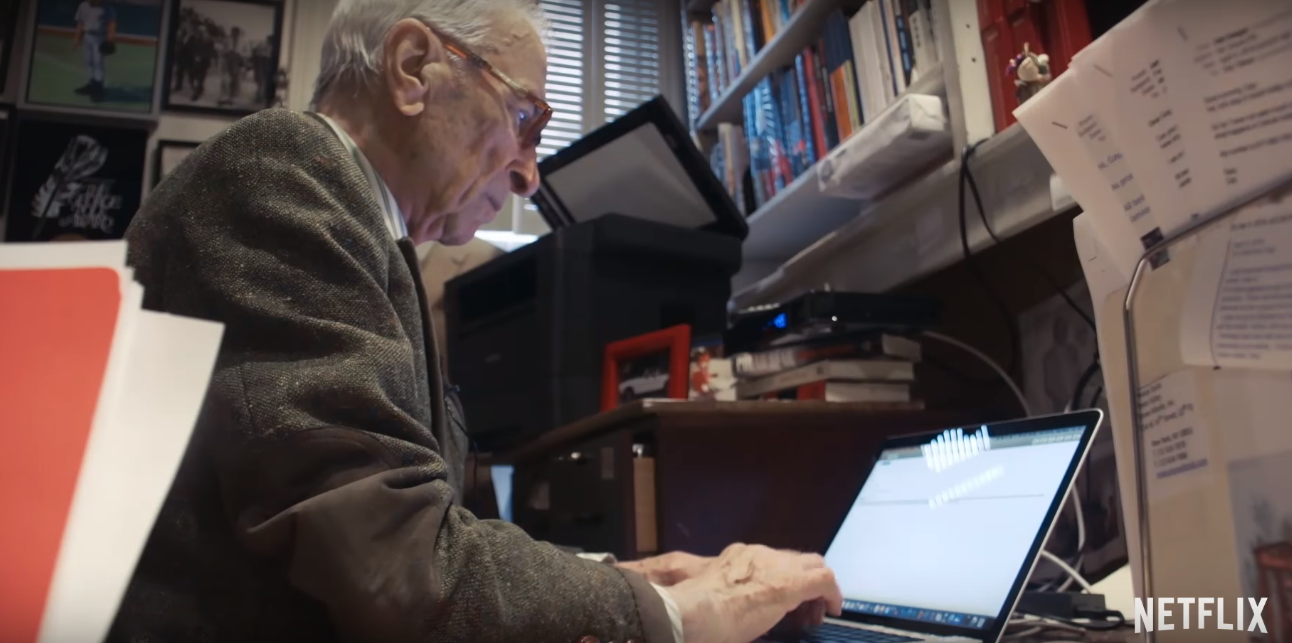 This documentary is a frank look at one Arkansas community's epic struggle with methamphetamine use. Families are decimated by meth use, and people are trying to maintain their habits. Law enforcement is getting soundly trounced due to a lack of funds, and there isn't much hope for a better outcome on the horizon. People on both sides of the battle are desperate, and that desperation fuels the human heartbreak at the center of this unsolvable puzzle. —Eddie Strait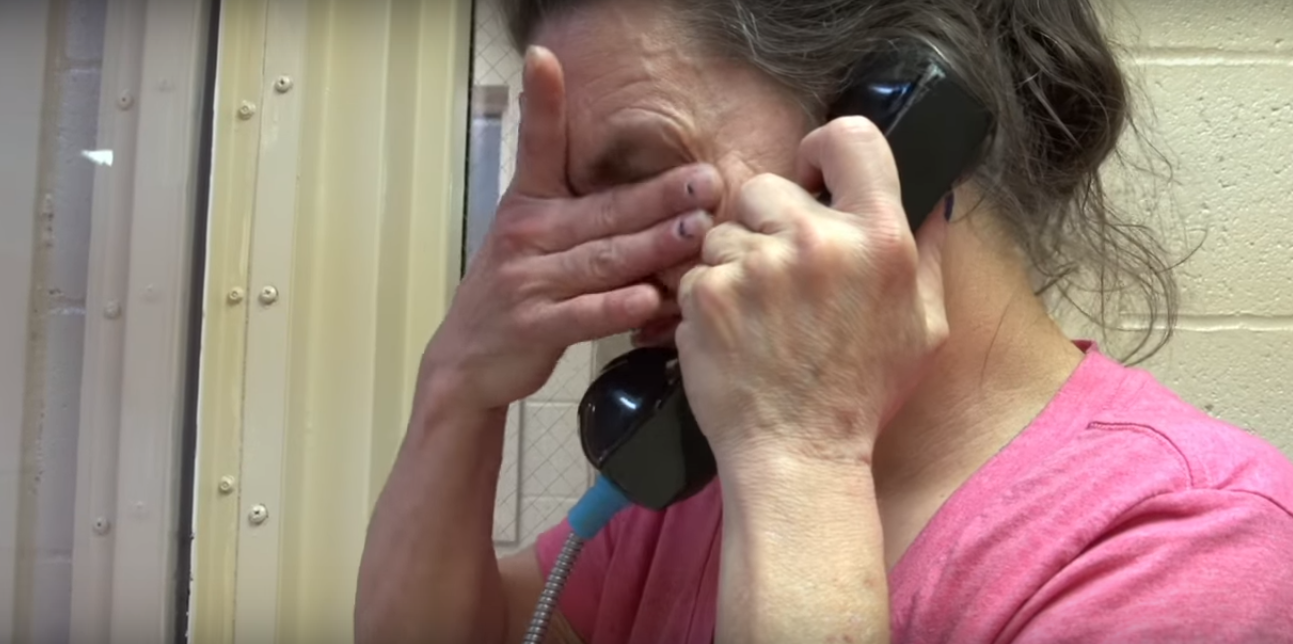 This 72-minute documentary presents a clear-eyed look at the economic system that helped build up America and is now crushing so many of its citizens. Based on the book by Robert B. Reich, it's an even-handed look that doesn't condone or condemn the system but rather serves as a wakeup call that, somewhere along the line, we lost sight of what matters most: the people. —Eddie Strait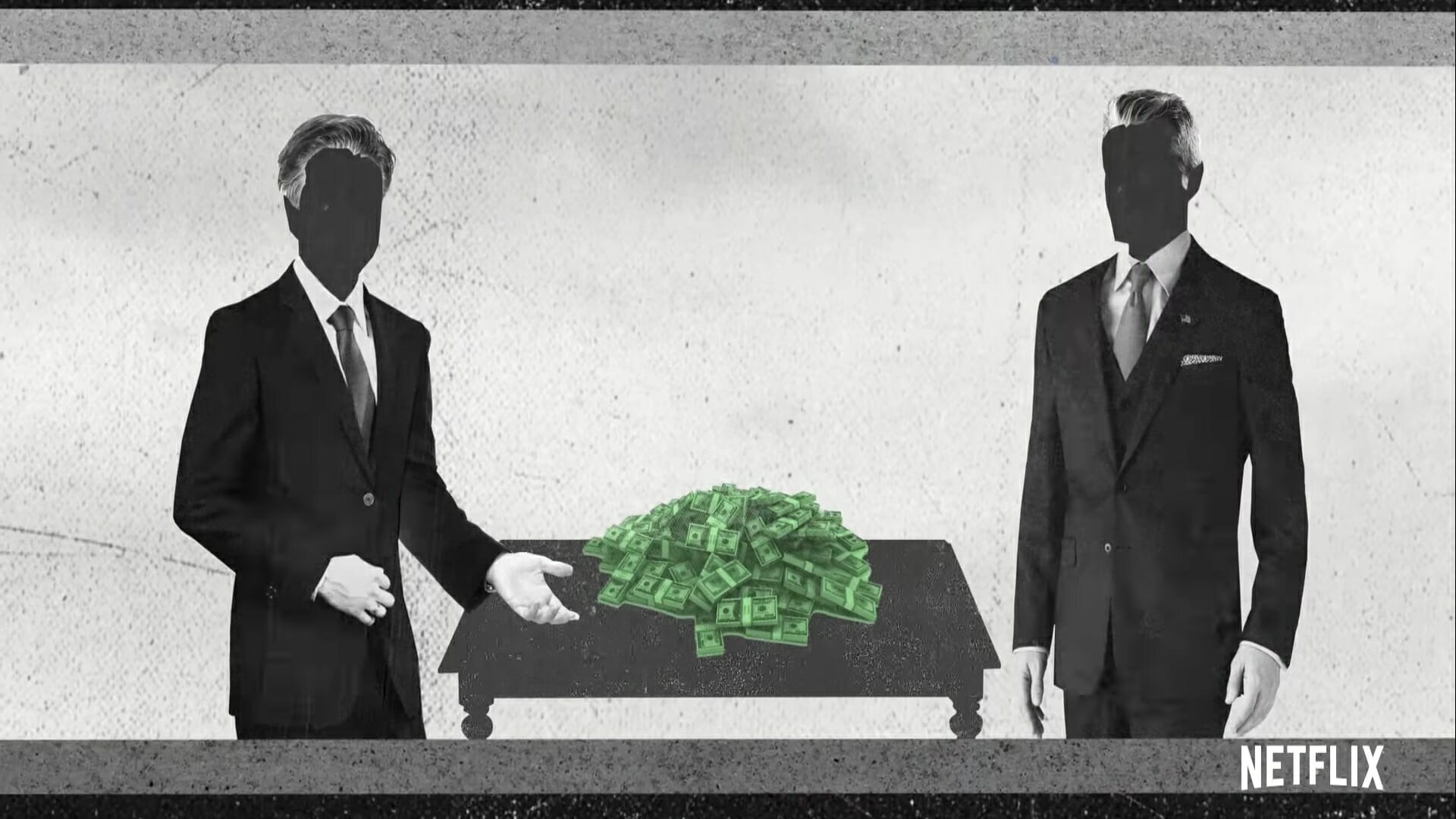 Veterans meets surfers in Resurface, a documentary that looks at Operation Surf, which offers surf therapy to wounded veterans as a means of helping the vets deal with their post-service issues. Whether suffering from mental or physical ailments, Op Surf provides an escape from the realities and PTSD, physical, and mental injuries. With a runtime under 30 minutes, Resurface doesn't have time to do into extreme detail, but it does enough to show the value of compassion and the willingness of people to help those who help protect us. —E.S.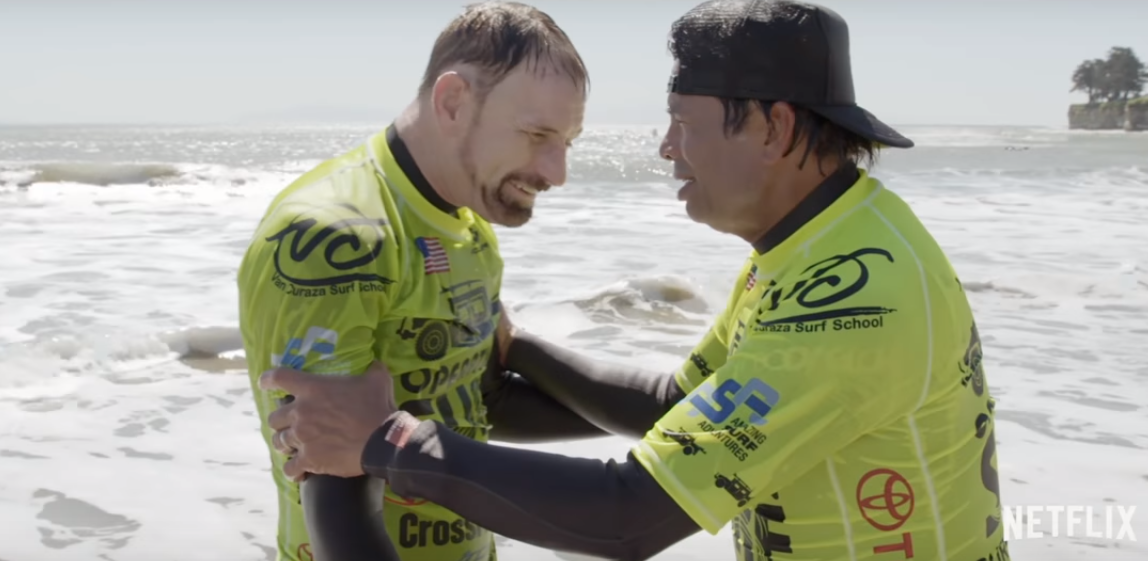 Editor's note: This article is regularly updated for relevance.