Over the long history of television, there have been a handful of truly iconic failures. These were shows where success seemed all but preordained, just based on the talent involved. Few have flopped more resoundingly — or gained a more mythic reputation in the years since — than Dana Carvey's 1996 experiment in prime-time sketch comedy, The Dana Carvey Show. That show's "twice as bright but half as long" legacy is the subject of Hulu's latest documentary, Too Funny to Fail: The Life and Death of the Dana Carvey Show.
On paper and in hindsight, The Dana Carvey Show should have been a massive hit. Carvey himself had just come off a legendary stint on Saturday Night Live. He was on the cover of Rolling Stone, for God's sake. Hollywood was eagerly watching to see what he did next, and what he wanted to do next was to reinvent the primetime sketch comedy series. Teaming with Robert Smigel, he assembled a writer's room and cast that included people who would help define comedy in the years to come.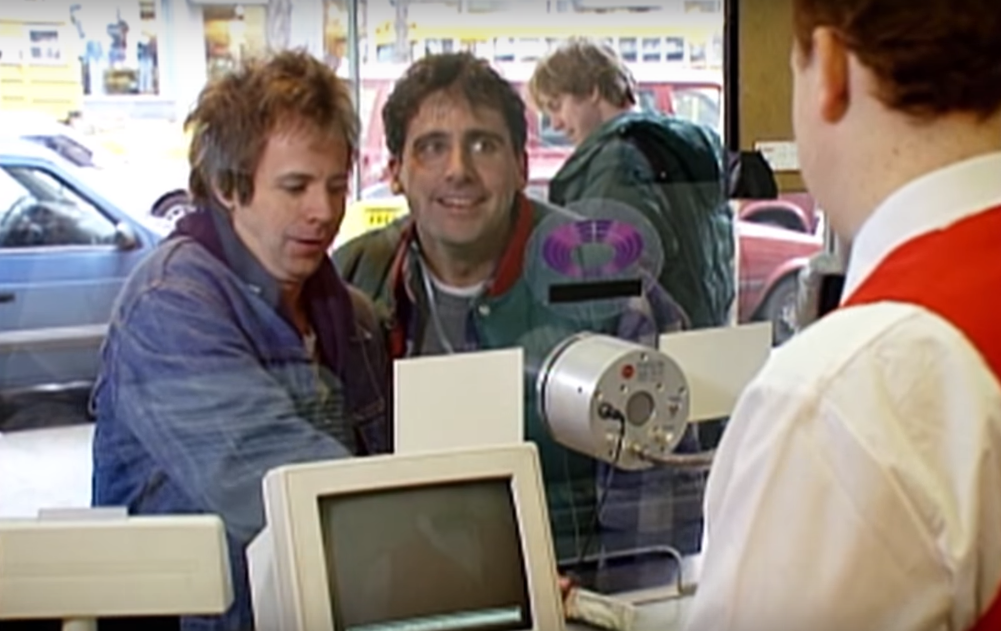 The writing staff included not just Smigel, but Louis CK, Charlie Kaufman (Adaptation), and Robert Carlock (30 Rock, The Unbreakable Kimmy Schmidt). The cast included both Stephen Colbert and Steve Carell—still mostly unknowns at the time, but already showing the potential for the monster careers that would follow. The series aired for a single season. ABC didn't even air the final episode, swapping it out for an episode of Coach. What the hell happened?
Too Funny to Fail continues a streak of outstanding niche original documentaries from Hulu this year, following up on Becoming Bond, Batman & Bill, and Dumb: The Story of Big Brother Magazine. Directed by Hulu staple Josh Greenbaum (Becoming Bond, Behind the Mask), Too Funny to Fail guides viewers from the earliest days of Carvey's standup career, through the show's conception, execution, and failure, and on through to how it helped launch the careers of so many of those involved. While there would be plenty of meat for a broad overview of the show's history, Greenbaum dives deeper into the material, taking a granular look at not just how the show came together, but at the origins and assembly of individual sketches—both those that worked and those that didn't.
In addition to interviews with most of the players involved, Greenbaum also gives time to the guy who ultimately dropped the ax on the show: Ted Harbert, Chairman of ABC Entertainment. While it's easy to root for Carvey and his likable crew of misfits and rebels, Harbert's inclusion is crucial, because it helps highlight just how terrible a fit this show was for the ABC primetime lineup in the mid-'90s, just after the Disney buyout of the network. This was a show that might have flourished were it on HBO and not shoved in after Home Improvement. But the documentary also makes a strong case that The Dana Carvey Show's continued attempts to stick to its voice in spite of floundering ratings, and its head-on assault against the network powers that were trying to right the ship, actually helped define the show. Maybe it was destined to fail, but the cast and crew's creative response to that slow-motion trainwreck is what ensured that we'd still be talking about this show 20 years later. If it had course-corrected and become a hit, it also might very well have become something everyone involved would have dreaded: forgettable.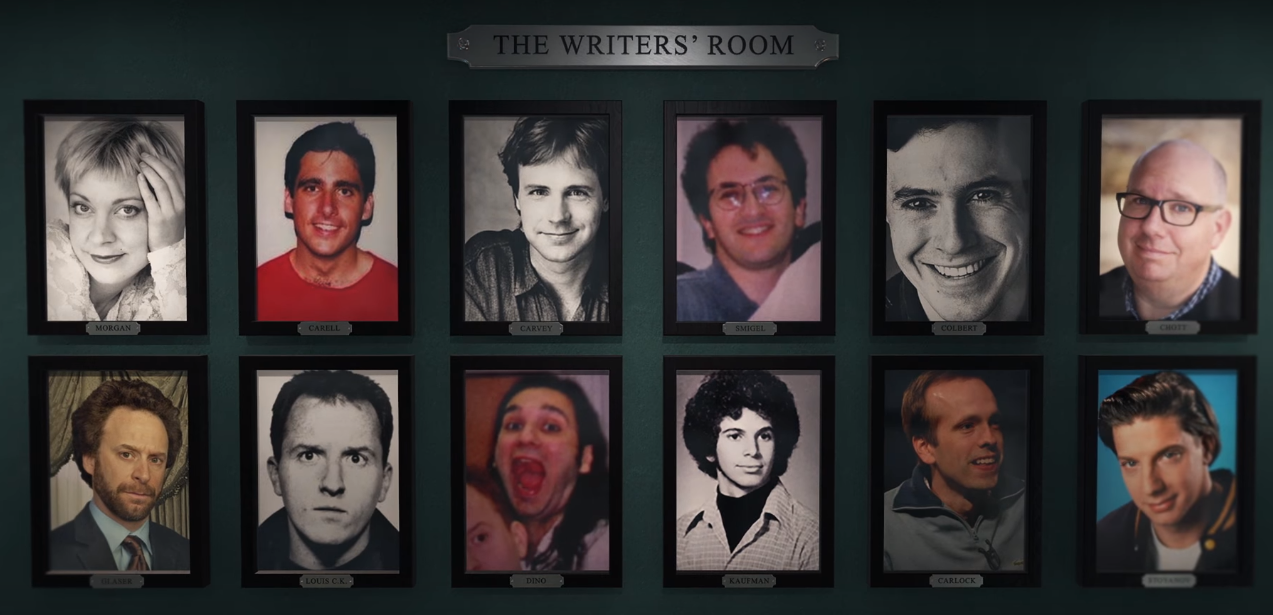 Along the way, Too Funny to Fail also highlights some of the moments of pure surreality that the show's run spawned or encompassed, perhaps best defined when the cast rewatches a commercial that promoted the show… immediately after a somber slug for a "very special episode" of Home Improvement. The dissonance is both jarring and hilarious.
There are a few people who are noteworthy for their absence, however. Neither Louis CK nor Charlie Kaufman participate in the documentary, although CK is represented through footage from various late-night talk shows. It's not made clear whether they were unavailable or simply declined, but it feels like a definite missed opportunity. Still, it's just one misstep in a film that serves as a charming, fascinating look back at a memorable disaster that helped reshape the comedy landscape of the new century.
Still not sure what to watch on Hulu? Here are the best movies on Hulu, what's new, the best shows on Hulu, the sexiest movies you can stream on the service, and the must-see Hulu originals.