The unlikely and intertwined stories of hip-hop producer Dr. Dre and music executive Jimmy Iovine are the tales of Beats headphones' billions, unaddressed heartache, and big risks. Their stories are about everyone else, too, including famous stars like U2, Eminem, Gwen Stefani, will.i.am of Black Eyed Peas, Trent Reznor, and even the dude who rapped "Rico Sauve."
HBO's well-produced and refreshing The Defiant Ones, an authorized documentary series, makes for an incredibly useful look into the richly layered histories of two industry legends, and the big and small stories that made them. Never languishing in indulgence, director Allen Hughes (with help from documentarian Doug Pray) locates the necessary trust from the two towering men, masterfully finding humanity and difficulty in both.
The hard-scrabble Brooklyn, New York, native Iovine would break through producing Bruce Springsteen's classic Born to Run. The first segment shows his complicated romance with Stevie Nicks, starting at the recording of her breakout solo debut Bella Donna. He admits hiding her in his basement during production with Tom Petty on his Hard Promises album, as to avoid Petty questioning his commitment.
He'd co-found Interscope Records in 1990, which is where things just get funny. Ecuadorian-American rapper Gerardo shows up, who released one of the corniest (and top-selling) tracks of the early '90, "Rico Suave." However, that song led to Interscope signing experimental rock band Primus, which came on board and felt emboldened, in part, because of Gerardo's weird success.
Andre Young is already Dr. Dre at the start of this doc, getting his start with World Class Wreckin' Cru. Soon he would meet up with Ice Cube, Eazy-E, MC Ren, and DJ Yella to form arguably rap's most influential group, N.W.A. Side stories, such as Dre's assault of and apology to journalist Dee Barnes, and rapper D.O.C's brush with greatness, are unfurled with purpose.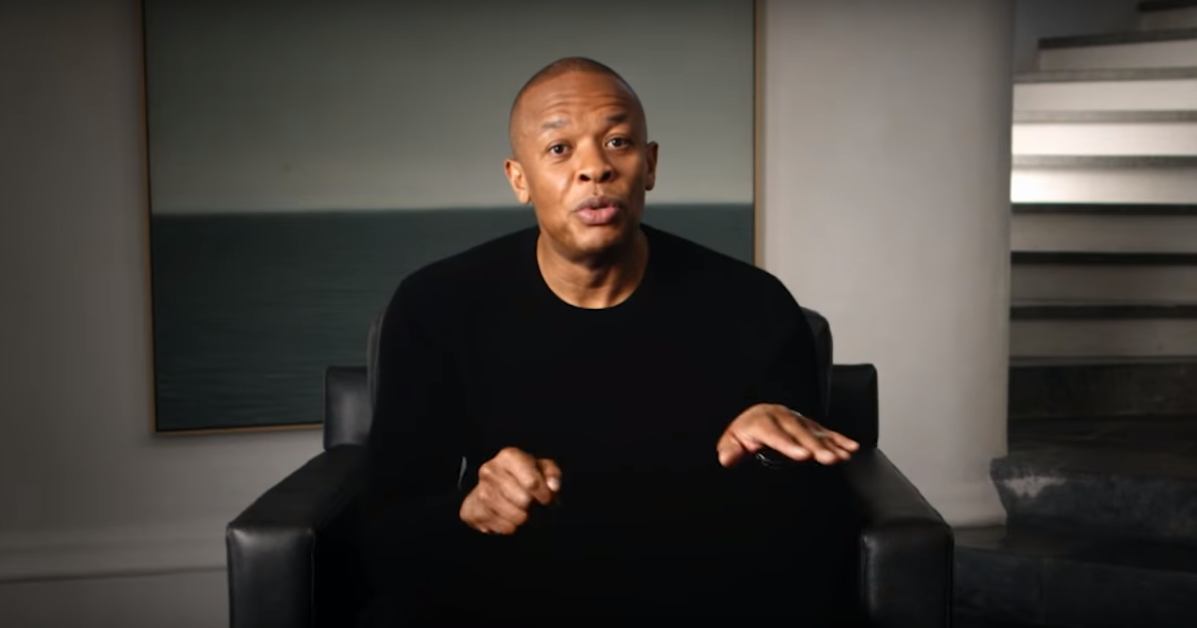 Upon Dre's departure from Ruthless Records, Iovine worked the angles to get hip-hop masterpiece The Chronic released, starting his long-lasting bond with Dre. It's a story familiar to many rap fans, and yet it's never been unpacked this intricately.
Through four parts, you learn about Trent Reznor's contract issues, Tupac's moral dichotomy, Bono admitting that U2 runs down even the best producers, and the rise of both singer Stefani and rapper Eminem. These luminaries, plus Nicks, Springsteen, Sean Combs, Nas, and a slew of interviews add deep authenticity. They all express reverence for Iovine and Dre, as expected, but the direction coaxes candid and profound commentary.
The series' best parts are where Iovine, and especially Dre, believe they are alone or have almost forgotten about the cameras. Bitter nostalgia from the subjects suggests some fulfillment issues, even a particular survivor's remorse that only they can understand. By getting vulnerable with legendary control freaks, the doc reaches soaring heights.
https://www.youtube.com/watch?v=qT5FeylUWO0