Need to laugh? Comedy's been a mainstay in televised entertainment for decades now, but live streaming puts it more at your fingertips than it's ever been.
This guide provides a look at the best streaming services for laughs. We'll look at the big streaming services, as well as a couple of standalone options you may want to consider in your mix.
BEST STREAMING SERVICES FOR COMEDY FANS
Best streaming services for comedy: How to watch funny shows, movies, and stand-up comedy specials online
---
---
Sling TV provides two base channel package options, each priced at $30 per month. Both Sling Orange and Sling Blue carry Cartoon Network and Comedy Central, which are must-haves if you're looking to round out your comedy options.
Sling Orange + Blue combines both packages for just $45 per month, placing it nearly $10 below Fubo TV's and Hulu with Live TV's base price points.
There's a Comedy Extra package for $5 a month, carrying an assortment of channels that offer funny shows as part of their programming. MTV, truTV, Paramount Network, MTV2, CMT, Logo, Revolt, Game Show Network, and TV Land are all part of the eclectic package.
For $10 a month, you can access Showtime for less than going directly through the entertainment giant, and get access to nine different channels. Showtime's got great comedy options, and with Sling's baseline prices so low compared to other streaming services, it's definitely an add-on you'll want to consider.
Other Sling features include a Free Cloud DVR tier for all subscribers (allowing 10 hours of recording a month), the ability to record all live linear channels, and no VOD preemption on any channels. New subscribers get $10 off the first month.
---
How to use AirTV with Sling
AirTV solves one of the Sling's biggest problems: The inability to receive all of your local channels. By purchasing a basic AirTV for $79.99 or the AirTV Player for $119.99, you can merge those local channels into your Sling TV, (or on your mobile device if you have the basic AirTV). As the Daily Dot wrote in its AirTV review, "It's practically magic."
The basic AirTV is a dual-tuner streaming device, while the AirTV Player is basically an upgraded Chromecast that has Netflix preinstalled. You'll still need to own an HD antenna because even though AirTV gets you access to your local channels, it doesn't actually physically show them to you.
But AirTV—which has no monthly fee—gives Sling users the ability to access all local channels to add to whichever Sling package is the best fit for them.
---
---
FuboTV is a solid TV streaming service option with a good selection of local channels. Depending on your market, you'll have access to CBS, Fox, and NBC and those local affiliates.
Fubo started with sports, though Comedy Channel and Cartoon Network (and a breakout channel for just Adult Swim) are part of its base package. It also does provide a guide on its site (organized, to use the term loosely, by show) to help you track when and where funny shows in English and Spanish are on.
As with Sling, Fubo provides a Showtime add-on with access to nine channels, though it's at a slightly higher $10.99 a month.
FuboTV also has bilingual families in mind with packages ranging from the Entretenimiento Plus add-on for $4.99 to the Fubo Latino Quarterly package at $19.99 a month.
---
---
Hulu with Live TV includes a broad array of entertainment programming among its offerings. There is a bit of a trade-off, though: While HBO is an add-on option for $14.99 a month, and you can also get Showtime for $10.99 a month, you lose Comedy Central. You still do get Cartoon Network on
As a subscriber to the service, you'll get free access to Hulu's sizable on-demand library, which has a giant vault of comedy just waiting to be opened.
---
---
AT&T TV Now is a bonus for AT&T wireless customers. It provides instant access to more than 45 channels, including ABC, CBS, Fox, and NBC, even at its most basic tier. It even offers free HBO on PLUS and MAX channel suites. Plus, it comes with CloudDVR for up to 20 hours of TV recording per month. One account works on two devices, but you can add more devices for only $5.
Comedy Central comes standard on five of the six packages the streaming service offers viewers, with only its bilingual Optimo Mas holding back. HBO is available on its two base tiers, and Showtime's available as an add-on as well. Though this service can get pricey at the higher tiers, it's possible to build a laugh-filled package that still stays in range of its competitors.
---
| | |
| --- | --- |
| English Premium Package | $66.33/ 3 months |
| English Plus Package | $53/ 3 months |
| Spanish Mas Package | $25/ 3 months |
---
Vidgo has two English packages that are competitively priced, normally at just under $40 and $50 a month, and both come with Comedy Central loaded, though Cartoon Network's not part of either package. There's also no way to add a premium channel.
If you just want your Vidgo en Español, which is how Vidgo started, it features programming from throughout the Americas and even Spain in two skinny packages.
Also, through its Vidgo app, it's offering the option of Social TV, which allows Vidgo users to connect in real-time as they're watching programming on their phones.
---
---
YouTube TV is a great option for people who want a streaming package that includes local channels, offering all the major options in a great number of markets. YouTube TV is also a great option for sports fans, including the full suite of ESPN and Fox channels, TNT, NBCSN, and broadcasting partnerships with three MLS teams.
For comedy, it's got Cartoon Network but not Comedy Central. It does have one source of mirth that other streaming services don't, and that's YouTube Originals, where funny is in the mix even in some unexpected places, like the solid BookTube series (with the likes of David Sedaris shedding light on their humor) or comedy series like Overthinking with Kat and June.
(Take a look at the full list of YouTube TV channels here.)
---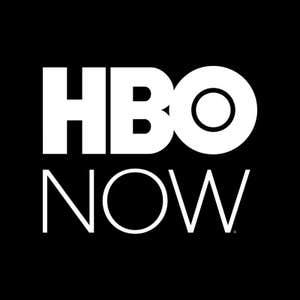 HBO is a reliable home for groundbreaking comedy series as well as for stand-up comedy. This untethered-to-cable option matches the $14.99 price tag that some (but not all) streaming services place on it. While Slingers and Hulu users can certainly pay to add HBO to their services and navigate from one place, HBO has a fussless interface, and once you're on, you can easily get to what you want—whether that's specials from some of the biggest names in comedy or incredible series like Veep and Curb Your Enthusiasm.
---
---
Showtime, while it has more streaming service subscribing options than HBO, also has a standalone service that's accessible on multiple devices and ready to go for the same $10.99 price point. Recent specials include Eddie Griffin, Mo'Nique and Friends, Kevin Smith, and Howie Mandel, and there are some devastatingly funny original series in its lineup as well.
---
Best streaming services for comedy: The verdict
Whether it's HBO or Showtime you gravitate toward, it's a good idea to budget for one (and possibly both) if you're a comedy fan. While a number of networks have funny in the equation, both HBO and Showtime have them as foundations, including stand-up specials.
That means, as far as streaming services go, you may want to look as cost as a crucial factor. Fubo's got a couple of key channels you want, and the addition of a spinoff Adult Swim channel is a great touch if you like the absurdist humor that's featured there. And though it's a lot to navigate its list of comedy shows, the massiveness of the list is a good sign.
Sling, by comparison, has a price point that allows a subscriber to get a Sling Orange package, augment it with Comedy Extra, and have a laugh-filled base package for just $35—and just $11 more with the addition of Showtime. The closest thing to a $35 base package with as many channels as that gets you, among big streaming services, is Vidgo, which lacks a Cartoon Network that should be in a comedy-oriented package.
---
Premium Streaming Service Guides
Live TV Service Guides
The Daily Dot may receive a payment in connection with purchases of products or services featured in this article. Click here to learn more.