Since 2011, Claire Danes' character Carrie Mathison has offered a grisly peak into the American deep state and the men and women who keep the country safe at home and abroad. But now it's time for the final season.
It starts off with a bang, with Carrie coping with her brutal treatment in Russia. Her boss Saul Berenson's been instructed to oversee a peace plan with the Taliban from newly inaugurated President Ralph Warner and he wants her by his side, despite her vulnerable state. Her knowledge and experience in the Middle East is a priceless weapon in this tricky diplomatic battle. Will Carrie finally help cement stability for the nation, and more importantly, herself? Don't miss the finale to one of television's most thrilling drama series.
Here's how to watch Homeland without cable for free.

Homeland cast
Claire Danes as Carrie Mathison
Maury Sterling as Max Piotrowski
Linus Roache as David Wellington
Costa Ronin as Yevgeny Gromov
Numan Acar as Haissam Haqqani
Nimrat Kaur as Tasneem Qureshi
Mandy Patinkin as Saul Berenson
Beau Bridges as President Ralph Warner
Sam Trammell as Vice President Benjamin Hayes
Hugh Dancy as John Zabel
Was Homeland canceled?
Sadly, season 8 of Homeland will be its last. 
What channel is Homeland on?
Homeland airs exclusively on Showtime.
---
How to watch Homeland without cable
There are a number of different online services that offer Showtime as a premium channel. You can also sign up directly through Showtime.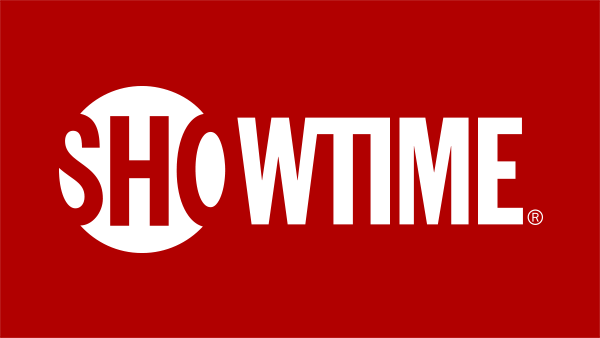 Showtime gives you access to all the movies and TV shows the premium cable channel has to offer. There are cheaper alternatives to gain access, but you need to subscribe to a secondary streaming service first. However, if you just want to watch Homeland, this is the quickest and the cheapest way to do so. Showtime hit shows are also available along with Ray Donovan, Shameless, and countless other great TV shows and movies.
---
Cost: $5.99-$11.99 for Hulu or $54.99 per month for Hulu with Live TV | $10.99 per month for Showtime
Hulu devices: Roku, Apple TV, Google Chromecast, Amazon Fire Stick and Fire TV, Xbox One, Xbox 360, Nintendo Switch, and iOS and Android devices
Local channels: ABC, CBS, Fox, NBC, the CW (check your local availability here)
Adding Showtime to your Hulu account is easy as pie. If you're looking for an online cable package that comes with Hulu on-demand content, Hulu With Live TV is a great offer at a great price. You'll have almost 60 channels to flip through, including HGTV, a full suite of ESPN channels, Cartoon Network, FX, and more. Whichever Hulu package you choose, adding Showtime will cost $10.99 a month, after your free trial expires. (Here's the complete list of Hulu Live TV channels.)
---
Cost: $44.99 for your first month and $54.99 per month thereafter for FuboTV | $10.99 per month for Showtime
Devices:

Roku, Apple TV, Amazon Fire, Android TV, iOS and Android devices
FuboTV was built from the ground up with sports fans in mind. There are different channel packages available whether you're looking for basketball, soccer, golf, and even outdoor sports like rock climbing. But no worries, all the great cable channels you're after are present too, including Viceland, Bravo, TBS, and IFC. Access to Showtime will cost an additional $10.99 a month. Here's the complete FuboTV channels list.
---
For a more à la carte service, look to Sling TV. It offers two cable packages, Sling Orange and Sling Blue, both of which cost $30 per month. If you grab them both (Sling Orange + Blue) you can save $10 per month. Sling Blue offers more bang for your buck with over 40 channels, including sports necessities like FS1, NBCSN, and NFL Network.  Whichever package you choose, you'll need to add Showtime for an additional $10 a month. Here's the complete guide to Sling TV channels.
---
Cost: $10.99 per month (after 7-day free trial) for Showtime | Prime subscription for $119.99
Devices:

Amazon Fire Stick, Fire TV, Fire tablets, and Fire phone; Roku, Google TV, TiVo, Nvidia Shield, PlayStation 3 and 4, Xbox One, Nintendo Wii
If you're using Amazon Prime for free two-day shipping, you also gain access to Prime Video. It's a great hub for your premium channels, including Showtime, where you can stream Homeland.
---
YouTube TV is a great solution for families because one subscription can add up to six accounts. Each account comes with unlimited cloud DVR. There are sports channels like NBCSN, NBA TV, and four ESPN channels. Disney, Disney XD, Disney Junior, and Cartoon Network will keep any kid (or kid at heart) busy for hours. It also comes with a few Spanish-language channels like Telemundo and NBC Universo. AMC, BBC America, and IFC are there too, so you won't miss out on all that prestige TV. Adding Showtime to your subscription is easy, and only runs an additional discounted price of $7 a month. (You can find the full list of YouTube TV channels here.)
The Daily Dot may receive a payment in connection with purchases of products or services featured in this article. Click here to learn more.