It's not just a caddy question, it's also the longest running television dance competition, not to mention, the most heart-pumping one. After all Soul Train never went this hard.
Open auditions take place in cities across the U.S., open to 18-30 year-olds who can, as a wise man once said, "get jiggy with it." Dancers who manage to impress the scrutinous judges move onto the main stage where they must perform again, this time…for America. The beauty of it is the dance styles featured are as diverse as the country, featuring everything from classical to street and club styles, and even moves straight out of the world musical theater. Soft shoe has never been this hardcore.
The show's 16th season features the return of ballroom dancing expert Mary Murphy, who joins the illustrious panel of choreographers including Beyoncé's own Laurieann Gibson, and show creator Nigel Lythgoe. Lythgoe, besides being the most British man alive, was also the dude who developed choreography for the Muppets.
Here's everything you need to know to watch So You Think You Can Dance.
Best Shows on FOX
---
What is So You Think You Can Dance?
Launched: July 2005
Airtime: Tuesday, May 19 at 8 pm PST/EST. New episodes following Tuesdays at the same time.
Channel: The CW
Genre: Teen drama
Hosts: Cat Deely and Láuren Sanchez
Judges: Nigel Lythgoe, Mary Murphy, Laurieann Gibson, and Dominic "D-Trix" Sandoval.
Seasons: 1
Status: Pending
So You Think You Can Dance Reviews
What the critics are saying:
"Though the voice-over narration could have been more informative, the biggest drawback in the first two episodes was producer Nigel Lythgoe functioning as the Donald Trump of dance by firing dancers right and left." –Lewis Segal, Los Angeles Times
"As a director, Nigel Lythgoe works the judge's reaction shots, often forgetting wallflowers enjoy watching the dancers, not other wallflowers." –Laura Fries, Variety
How to stream So You Think You Can Dance
Fox is available on a handful of the major live TV streaming services. When trying to decide which one is best for you, you'll want to weigh the cost, the other channels you'll receive, and the compatible devices for streaming.
So You Think You Can Dance on Hulu with Live TV
Hulu Live TV is one of the most popular ways to stream live TV, perhaps because you gain access to a massive library of on-demand content including classic and current TV shows, movies, not to mention Hulu's original programming. As far as live-streaming goes, you'll have a ton of local, entertainment, and sports channels to flip through, including HGTV, a full suite of ESPN channels, Cartoon Network, FX, and even deep cuts like Nat Geographic and Syfy.
---
So You Think You Can Dance on FuboTV
FuboTV was built from the ground up with sports fans in mind. There are different channel packages available whether you're looking for basketball, soccer, golf, or even outdoor sports like rock climbing. In addition to niche channels, you'll gain access to all the great cable channels including Fox, Viceland, Bravo, TBS, and IFC.
---
So You Think You Can Dance on Sling TV
For a more à la carte service, look to Sling TV. It offers two cable packages, Sling Orange and Sling Blue, each of which costs $30 per month. If you grab them both (Sling Orange + Blue) you can save $10 per month. Sling Blue offers more bang for your buck with over 40 channels, including sports necessities like FS1, NBCSN, and NFL Network. You'll also gain access to the usual cable mainstays like Food Network, Discovery, Cartoon Network, SYFY, and FXX. Whichever package you choose, you can save $10 on your first month. Here's the complete guide to Sling TV channels.
---
How to use AirTV with Sling
AirTV solves one of the Sling's biggest problems: The inability to receive all of your local channels. By purchasing a basic AirTV for $79.99 or the AirTV Player for $119.99, you can merge those local channels into your Sling TV, (or on your mobile device if you have the basic AirTV). As the Daily Dot wrote in its AirTV review, "It's practically magic."
The basic AirTV is a dual-tuner streaming device, while the AirTV Player is basically an upgraded Chromecast that has Netflix preinstalled. You'll still need to own an HD antenna because even though AirTV gets you access to your local channels, it doesn't actually physically show them to you.
But AirTV—which has no monthly fee—gives Sling users the ability to access all local channels to add to whichever Sling package is the best fit for them.
---
So You Think You Can Dance on Vidgo
Vidgo offers a package for under $40 a month that pulls together more than 60 English-language channels into its National English Package, including ABC, Fox, the Disney family of channels, the ESPN family of channels (including ESPN Deportes), FS1, FS2, Fox Deportes and BeIN Sports. It offers an array of entertainment favorites, including A&E, HGTV, History, Lifetime, and a full range of Nickelodeon channels, including TeenNick and NickToons.
College sports fans will love it, too: The ACCN, Big Ten Network, the Longhorn Network, and Pac-12 Network are all on the Core package, and for $10 more, the Plus package offers all six market-specific Pac-12 Networks.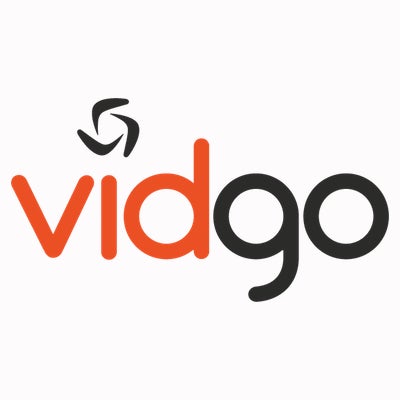 | | |
| --- | --- |
| Core | $40 |
| Plus | $45 |
| Latino | $15 |
| Latino Mas | $25 |
---
So You Think You Can Dance on AT&T TV Now
There's a good chance that you're already looking to AT&T for your wireless needs, so using the network to stream Fox only makes sense. The second you sign up, you'll gain instant access to 45+ channels, including local channels and even free HBO in the Plus and Max channel suites. Plus, it comes with CloudDVR, which lets you record up to 20 hours of TV per month. One account works on two devices, but you can add more devices for only $5.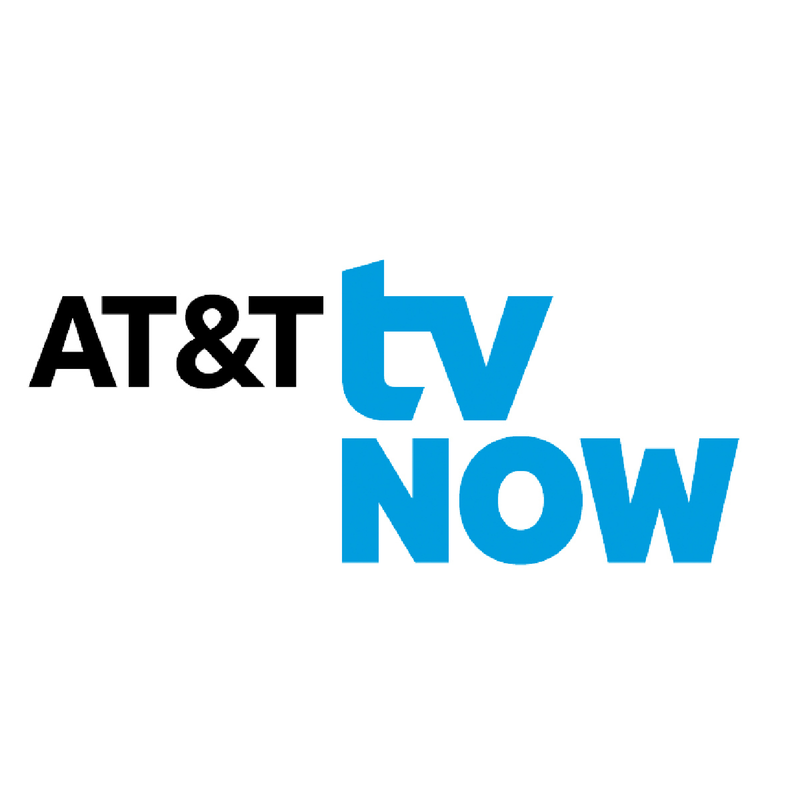 | | |
| --- | --- |
| Plus | $55 |
| Max | $80 |
| Entertainment | $93 |
| Choice | $110 |
| Xtra | $124 |
| Ultimate | $135 |
| Premier | $183 |
| Optimo Mas | $86 |
---
So You Think You Can Dance on YouTube TV
YouTube TV is a great solution for families because one subscription can add up to six accounts, and each account comes with unlimited cloud DVR. You can't beat the variety, either: There are sports channels like NBCSN, NBA TV, and four ESPN channels, while Disney, Disney XD, Disney Junior, and Cartoon Network will keep any kid (or kid at heart) busy for hours. It also comes with a few Spanish-language channels like Telemundo and NBC Universo. AMC, BBC America, and IFC are there too, so you won't miss out on all that prestige TV. (You can find the full list of YouTube TV channels here.)
| | |
| --- | --- |
| 1 Month | $64.99 |
| Sports Plus | $10.99/mo. |
---
How to watch So You Think You Can Dance episodes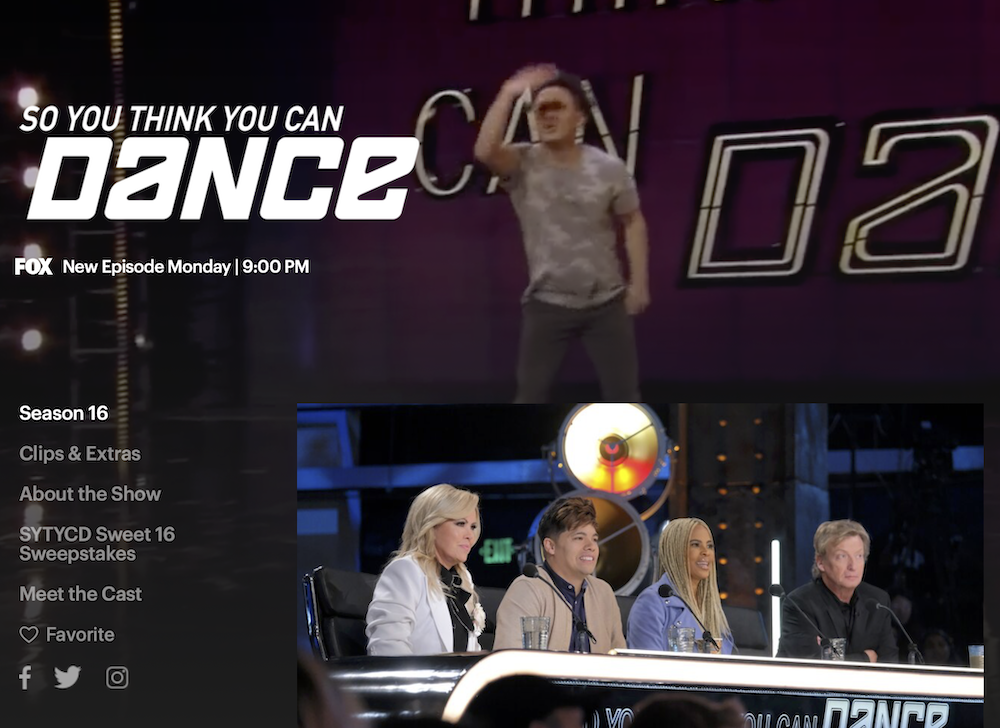 Many channels let you live stream directly from their site, and Fox is no different. Simply go to the channel's website, select a video to watch, and them fill in your login information from the above services when prompted. If you want to stream on the move, we suggest downloading the Fox Now app. The same login from the website will work here to watch new episodes of Fox shows and movies.
Broadcast Channel Guides