Grandma and grandpa's favorite game show is about to get cool. Celebrity Wheel of Fortune will host three stars as they spin the wheel and rack their brains to solve puzzles and win big.
What stars are ready to spin? Among the hotshots featured this season are actress Chandra Wilson, skateboarding legend Tony Hawk, and comedienne Leslie Jones. Interestingly enough, appearing on Wheel of Fortune will be a dream fulfillment for Jones. In her "broke" days before she got famous, she mailed postcard after postcard to the show She'll be just one of the countless stars lighting up the stage, and if they're lucky, buying vowels and solving puzzles.
Here's everything you need to stream Celebrity Wheel of Fortune.
Best Shows on ABC
---
What is Celebrity Wheel of Fortune?
Premier: Series premiere airs Thursday, January 7 at 8 pm EST.
Channel: ABC
Genre: Game Show
Host: Pat Sajak and Vanna White
Featuring: Leslie Jones, Chandra Wilson, Tony Hawk, Drew Carey, Chris Harrison, Chrissy Metz
Seasons: 1
Status: Pending
Celebrity Wheel of Fortune Reviews
How to stream Celebrity Wheel of Fortune
ABC is available on a few of the major live TV streaming services. When trying to decide which one is best for you, you'll want to weigh the cost, the other channels you'll receive, and the compatible devices for streaming.
Celebrity Wheel of Fortune on Hulu Live TV
Hulu Live TV is one of the most popular ways to stream ABC, given the service is owned by Disney. It's a great option for all live TV. You also gain access to a massive library of on-demand content including classic and current TV shows. You'll also get access to movies, and Hulu's original programming. As far as live-streaming goes, you'll have a ton of local, entertainment, and sports channels to flip through. This includes HGTV, a full suite of ESPN channels, Cartoon Network, FX, and even deep cuts like Nat Geographic and Syfy.
---
Celebrity Wheel of Fortune on Sling TV
Sling offers two cable packages, Sling Orange and Sling Blue, each of which costs $30 per month. If you grab them both (Sling Orange + Blue) you can save $15 per month. To be clear, ABC is not normally available on Sling. But, through the magic of AirTV, you can get all your local channels in a system that plays nice with Sling. A complete AirTV set up will allow you to get all your local channels and free you up to choose Sling. That is if a lack of ABC is what's holding you back.
Here's the complete guide to Sling TV channels.
---
How to use AirTV with Sling
AirTV solves one of the Sling's biggest problems: The inability to receive all of your local channels. By purchasing a basic AirTV for $79.99 or the AirTV Player for $119.99, you can merge your CBS affiliate and other local channels into your Sling TV, (or on your mobile device if you have the basic AirTV). As the Daily Dot wrote in its AirTV review, "It's practically magic."
The basic AirTV is a dual-tuner streaming device, while the AirTV Player is basically an upgraded Chromecast that has Netflix preinstalled. You'll still need to own an HD antenna because even though AirTV gets you access to your local channels, it doesn't actually physically show them to you.
But AirTV—which has no monthly fee—gives Sling users the ability to access all local channels to add to whichever Sling package is the best fit for them.
---
Celebrity Wheel of Fortune on FuboTV
FuboTV started as a streaming service geared toward sports fans, but it's evolved into a broadly-appealing option with entertainment and news options alongside its robust sports choices. Depending on the package, you can access as many as 180+ FuboTV channels. If you're looking to be entertained, Bravo, IFC, MTV, and VH1 are options even at Fubo's most basic tier. The Fubo channel list still includes plenty of sports, including the Fubo Sports Network, which has original programming mixing sports and humor. The FuboTV cost starts at $54.99 a month, and with Disney Media favorites like ABC, ESPN, and the Disney Channel now on board, some who were on the fence about Fubo are giving it another look.
Note that ABC is available in limited markets via Fubo for the time being. This article provides a guide to which local channels are available in your market.
---
Celebrity Wheel of Fortune on Vidgo
Vidgo offers a package for under $40 a month that pulls together more than 60 English-language channels into its National English Package, including ABC, Fox, the Disney family of channels, the ESPN family of channels (including ESPN Deportes), FS1, FS2, Fox Deportes and BeIN Sports. It offers an array of entertainment favorites, including A&E, HGTV, History, Lifetime, and a full range of Nickelodeon channels, including TeenNick and NickToons.
College sports fans will love it, too: The ACCN, Big Ten Network, the Longhorn Network, and Pac-12 Network are all on the Core package, and for $10 more, the Plus package offers all six market-specific Pac-12 Networks.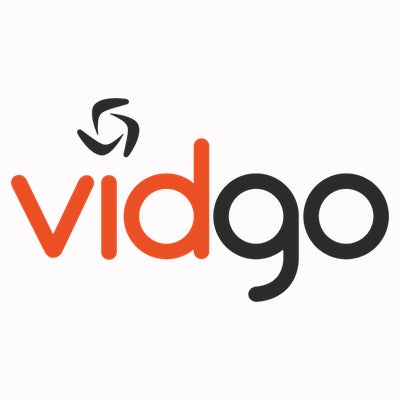 | | |
| --- | --- |
| Core | $40 |
| Plus | $45 |
| Latino | $15 |
| Latino Mas | $25 |
---
Celebrity Wheel of Fortune on AT&T TV Now
There's a good chance that you're already looking to AT&T for your wireless needs. The second you sign up, you'll gain instant access to 45+ channels. This included local channels like ABC and even free HBO in the Plus and Max channel suites. Plus, it comes with CloudDVR. This lets you record up to 20 hours of TV per month. One account works on two devices, but you can add more devices for only $5.
| | |
| --- | --- |
| Plus | $55 |
| Max | $80 |
| Entertainment | $93 |
| Choice | $110 |
| Xtra | $124 |
| Ultimate | $135 |
| Premier | $183 |
| Optimo Mas | $86 |
---
Broadcast TV Streaming Guides
The Daily Dot may receive a payment in connection with purchases of products or services featured in this article. Click here to learn more.