If you're a '90s kid, anytime you weren't busy playing with Pogs or Pokèmon, you were likely glued to the tube watching Steven Spielberg's greatest contribution to popular culture: Animaniacs. The old tube is now countless, but there's still one place online to get your fix of the Warner Brothers and their sister, Dot.
The series which followed Yakko, Wacko, and Dot was not just a character study of the unofficial chaos agents who get into trouble on the Warner movie lot. There's also a series of hilarious and occasionally heartfelt vignettes featuring classic side characters like Slappy Squirrel, Hello Nurse, and of course, Pinky and the Brain. And rejoice '90s kids: the reboot is finally on the horizon, coming in late November.
Here's everything you need to know to stream Animaniacs.
What is Animanicas?
Launched: 1993-1995, relaunch in 2020
Airtime: Revival premiers November 20, 2020.
Channel: Hulu
Genre: Animated comedy
Starring: Rob Paulsen as Yakko, Pinky, and Dr. Otto von Scratchansniff, Tress MacNeille as Dot, Jess Harnell as Wakko
Seasons: 5
Animaniacs Review
What the critics are saying:
"As cute as they are funny, even when they're educating us, and we still can't believe they got that fingerprints joke past the censors." –Empire Magazine
"It was Animaniacs that really hoisted the torch high for madcap, sketch-based cartoons that appeal to kids and adults. It was an attempt to make new Looney Tunes with new characters that were wholly original." –Genevieve Koski, AV Club
How to stream Animaniacs: All old and new episodes
Like many classic animated comedies, Animaniacs is available on Hulu. If you want to watch episodes of your favorite shows on the day after they air, there's no better option than Hulu. The streaming service, which just slashed the cost of its ad-supported version to a mere $5.99 per month (or $59.99 a year), offers episodes of shows including Seinfeld, Family Guy, Golden Girls, and many other hits on-demand. There's also tons of celebrated original programming including Letterkenny, Veronica Mars, The Handmaid's Tale, and PEn15, and of course, Animaniacs. If you subscribe to Hulu Live TV, you'll get the on-demand portion of Hulu included for free. You can also upgrade to Hulu with No Commercials for $11.99 per month.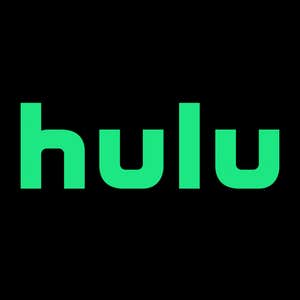 | | |
| --- | --- |
| Hulu with ads | $5.99/mo. or $59.99/yr. |
| Hulu with no ads | $11.99 |
| Hulu Live TV + Hulu with ads | $64.99 |
| Hulu Live TV + Hulu no ads | $70.99 |
---
When will the Animaniacs reboot air?
The long-awaited Animaniacs revival featuring the original cast will finally be available on Hulu on November 20, 2020. A teaser for the upcoming 13-episode revival was released on October 11. Check it out below.
Daily Dot Best Hulu Movies
---
Daily Dot Best Hulu Shows
---