Nearly 25 years after it first premiered and over a decade since it was last printed in English, Neon Genesis Evangelion will make its long-awaited Netflix debut. The series remains a cultural force in Japan and continues to influence modern animation all over the world, but its lack of availability to English-speaking audiences has created a major generational gap in anime fandom. But that's set to chance when Neon Genesis Evangelion hits Netflix, introducing a new generation of anime fans to one of the genre's cornerstones.
When is Neon Genesis Evangelion coming to Netflix?
Neon Genesis Evangelion is coming to Netflix on Friday, June 21, marking the series' worldwide streaming debut.
What is Neon Genesis Evangelion about?
Neon Genesis Evangelion debuted on Japanese TV on October 1995 under the direction of Hideaki Anno at studio Gainax. It takes place in 2015, 15 years after a global cataclysm called the Second Impact decimated the human population. Fifteen-year-old Shinji Ikari receives a call from his estranged father, Gendo Ikari, summoning him to Tokyo-3. Once he arrives, Gendo commands him to pilot a giant robot known as an Evangelion to fight off massive aliens known as Angels that threaten the remnant of humanity.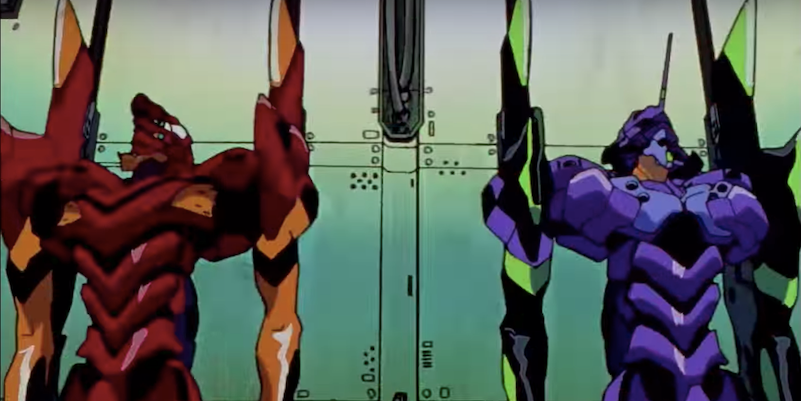 Shinji reluctantly joins the fight only after he learns the alternative is for Rei Ayanami, an emotionless girl his own age who was severely wounded in the preceding battle, to reenter the fray without time to heal. Shinji becomes a member of NERV, his father's organization dedicated to protecting Earth from the Angels.
What to expect from Neon Genesis Evangelion
Neon Genesis Evangelion didn't become so influential just by delivering cool fights between robots and aliens—even though, yes, it does have a lot of that. The series is best known for its introspective storytelling and dense psychological and religious symbolism.
Director and writer Hideaki Anno famously suffered from depression while creating Evangelion. While some critics have denigrated Shinji as too "wimpy" or "whiny" to be the protagonist of a mecha anime, his apathy and passivity help give Neon Genesis Evangelion its distinct flavor. Much like his creator, Shinji exhibits symptoms of depression including self-loathing and a lack of interest in anything in his life. His father dotes instead on Rei, who appears to be an emotionless doll. The third pilot, Asuka Langley Sohryu, acts confident and fiery, but ties her entire self-worth to her sense of superiority. Even the adults around Shinji struggle to cope with their own trauma and mental illness, as the Second Impact shattered their generation's collective psyche. (Note: Because Neon Genesis Evangelion depicts such acute psychological trauma, it may not lend itself to binging.)
Evangelion is as much a character study as it is a science-fiction action story, if not more. It's also steeped in symbolism. The show's iconography and terminology draw heavily from Judeo-Christian traditions: The Angels bear names like Ramiel and Sandalphon, and the series makes frequent visual references to crucifixion and Kabbalistic symbols such as the Sefirot. Despite this, Anno denies the show has any kind of religious significance.
READ MORE:
Neon Genesis Evangelion movies on Netflix
Many fans were displeased with the final two episodes of Neon Genesis Evangelion, which focused more on Shinji's (and Anno's own) mental state and recovery than the show's central conflict. Some were so displeased, in fact, that they sent Anno death threats. As a response, Gainax released two films: Death and Rebirth and End of Evangelion.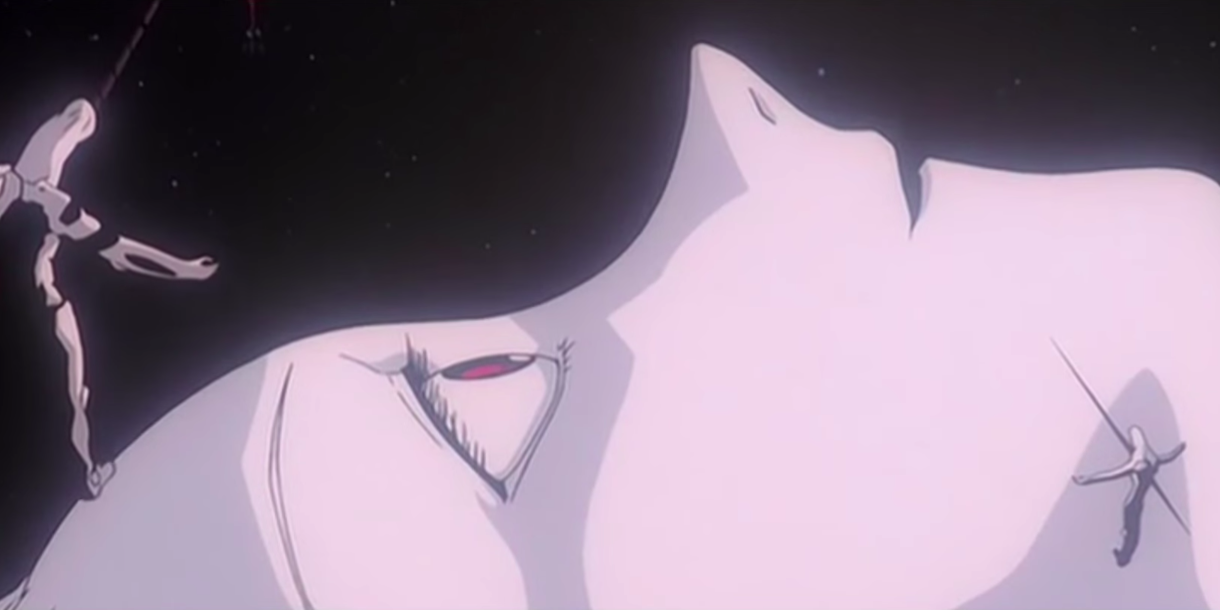 The first half of Death and Rebirth recaps the TV series up until episode 24, and the latter half begins a new ending that was completed in End of Evangelion. These movies embraced the show's most nihilistic tendencies, featuring the characters at their worst among scenes of mass destruction. Although opinions were split on how these films handled their plot and characters, the visual direction features Anno at his best. Their iconic imagery has been referenced in contemporary cartoons such as Steven Universe and Gravity Falls. Regardless of which ending you prefer, the movies played an important role in shaping modern anime. Both movies will be available to stream alongside Neon Genesis Evangelion on Netflix, although Death and Rebirth comes in an edited version titled Evangelion: Death (True)², which removes much of the new footage from Rebirth.
READ MORE:
Neon Genesis Evangelion's cultural impact
It would be hard to overstate just how revolutionary Neon Genesis Evangelion was to anime subculture. In the mecha genre specifically, it stands alongside the original Mobile Suit Gundam as a series that completely subverted expectations. While the Gundam franchise used giant robots to study the horrors of war, Evangelion turned them into a vehicle for psychological symbolism and surreal imagery. Modern series like Code Geass and Darling in the Franxx wouldn't exist without Neon Genesis Evangelion.
Anime as a whole may have been very different without Evangelion as well. As Japan's economy floundered in the early '90s, the lavishly animated straight-to-video series that had once been the backbone of the genre began to disappear. Animation was more expensive than live-action, and anime was quickly losing viability. Neon Genesis Evangelion revitalized anime as a storytelling medium that was just as capable of maturity and complexity as any other.
Neon Genesis Evangelion also proved to American audiences that anime was more than the sex and violence with which many people associated the genre. For years, you couldn't throw a stone at a convention without hitting an Asuka or Rei cosplayer, and almost every list of "must-see" anime included it. Fans argued endlessly over who was "best girl" (Misato, obviously), and media scholars combed through the series' deliberate psychological symbolism to write about its true meaning in academic journals.
Although its ubiquity has faded in the U.S. due to its lack of availability, Neon Genesis Evangelion still stands as a cultural force in Japan. It's spawned about a dozen spinoffs and retellings, including an ongoing movie series that started in 2009. Its merchandise dots the shelves of even mainstream stores, and its characters advertise everything from game systems to shaving products. Its theme song, "Cruel Angel's Thesis," has been a karaoke staple for years.
How will new viewers react to Neon Genesis Evangelion on Netflix, nearly 25 years after it first revolutionized the anime genre? They might rehash old arguments, or they could find brand-new topics of debate. Either way, this classic piece of animation history will finally get to recapture the stateside audience it deserves.
Still not sure what to watch tonight? Here are our guides for the absolute best movies on Netflix, must-see Netflix original series, documentaries, docuseries, and movies.
Looking for something more specific? Here are our Netflix guides for the best war movies, documentaries, anime, indie flicks, true crime, food shows, rom-coms, LGBT movies, alien movies, gangster movies, Westerns, film noir, and movies based on true stories streaming right now. There are also sad movies guaranteed to make you cry, weird movies to melt your brain, old movies when you need something classic, and standup specials when you really need to laugh. Or check out Flixable, a search engine for Netflix.