We crawl the web so you don't have to.
Sign up for the Daily Dot newsletter to get the best and worst of the internet in your inbox every day.
Hello fellow citizens of the internet! Andrew here. Welcome to today's edition of web_crawlr.

Our top stories today are about: How Venmo was the secret to catching a cheating boyfriend, an exclusive report about 10 years of 911 calls made to Meta's headquarters, a look at the best Starbucks hacks, and how to track all of Rep. Nancy Pelosi's stock purchases.
After that, our Senior IRL Reporter Tricia has a "Problematic on TikTok" column for you.
See you tomorrow!
— A.W.
---
⚡ Today's top stories
A girl went viral after finding out the guy she was dating had been lying to her. She says Venmo was her secret to catching the cheater.
After years in startup mode in downtown Palo Alto, Facebook opened a massive new campus in 2013, just down the road in Menlo Park. Since Meta opened its news office, police have been called hundreds of times.
You have to determine the kind of life you want to lead when you pull to a Starbucks. To hack or not to hack: That's one of the many questions.
Nancy Pelosi, the Democratic representative and former House Speaker from California, has long been of interest to those who trade stocks.
---
We crawl the web so you don't have to. Sign up to receive web_crawlr, a daily newsletter from the Daily Dot, in your inbox each day.
---
😬 Problematic on TikTok
By Tricia Crimmins
Senior Reporter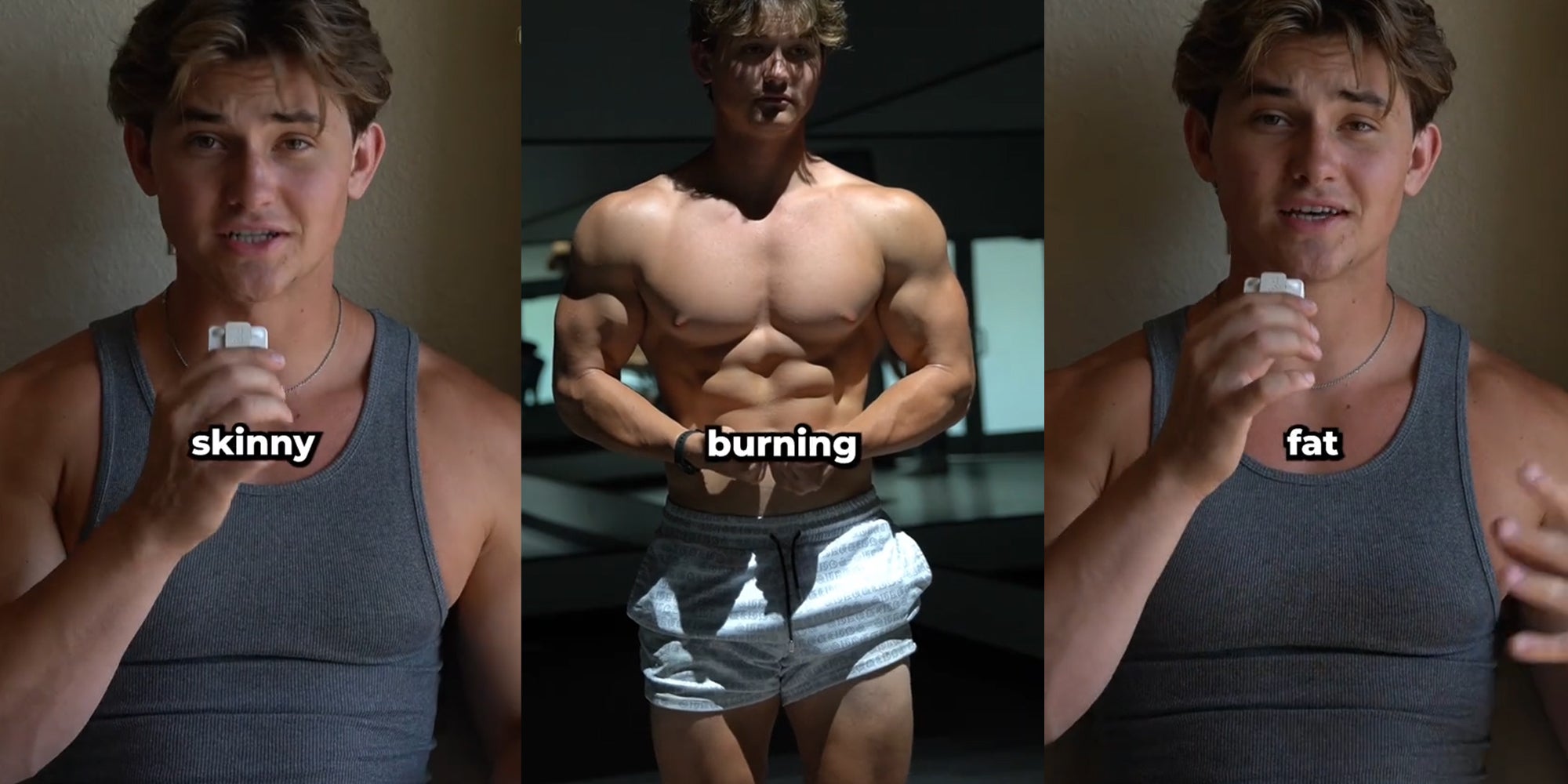 Being 'skinnyfat' is not the worst possible situation to be in
In each edition of web_crawlr we have exclusive original content every day. On Tuesdays our IRL Reporter Tricia Crimmins breaks down the trends on the popular app that will make you cringe in her "Problematic on TikTok" column. If you want to read columns like this before everyone else, subscribe to web_crawlr to get your daily scoop of internet culture delivered straight to you inbox.
---
🕸️ Crawling the web
Here is what else is happening across the 'net.
🍔 This McDonald's corporate chef is going viral for sharing what the "10:35 burger" is (and what's in it).
🌮 Yikes. A parent is going viral for lamenting that he spent $53 on Taco Bell for family of four—but spent $66 at an upscale restaurant that morning.
🥕 There's a running theory amongst Instacart customers that male Instacart shoppers are inferior to their non-male counterparts.
🥣 An Olive Garden customer says a server gave customers extra to-go leftovers of unlimited soup and salad. Talk about a dining win.
🍿 Fuel your hate-watching with movies so bad, they're actually…kind of good. These are the best worst movies you need to watch right now. *
🍽️ In a viral video, a TikToker called out customers who treat service workers with an entitled attitude, urging everyone to do time in a service industry job to build empathy.
🥪 One Subway worker is excited about changes to the restaurant's menu and thinks everyone should run, not walk, to the store to try them out.
🌭 One woman discovered some pretty odd fine print on a coupon for a BOGO (by one get one free) hotdog from New York Fries.
🤑 From the Daily Dot archive: #TikTokMadeMeBuyIt: Why TikTok shopping isnow the ordinary.
*The Daily Dot may receive a commission in connection with purchases of products or services featured here.
---
👋 Before you go
A TikToker and former Target employee has sparked discussion after revealing some alleged "secrets" about the popular chain.
In a video with over 38,000 views, TikTok user @alterego_2daytmrw4ever says that, though she only worked for Target for about a week, she learned a few secrets that she's excited to share with viewers. Her first tip involves returns.
🎶 Now Playing: "Voodoo" by Shay Lia, Buddy 🎶