Unless they're produced by Studio Ghibli, anime movies rarely get a theatric release in the U.S. That makes it much harder to keep up with new releases, which is where this list comes in. We've collected the best new anime movies 2018 and 2017 have to offer, from Netflix's new Godzilla trilogy to the smash-hit teen drama Your Name. And thanks to online streaming, almost all of these are easily available to watch in the U.S.
---
The 10 Best Anime Movies on Hulu:
---
Best new anime movies 2018 and 2017
1) A Silent Voice
This poignant coming-of-age drama is an unusual hit in the teen anime genre, where romcoms and sci-fi/fantasy adventures usually reign supreme. The two main characters are a school bully Shoya, and a girl with hearing disability, Shoko. At elementary school, Shoko winds up on the receiving end of Shoya's cruel attitude, but in later years he finds himself being bullied instead. Praised for its hand-drawn aesthetic and intense depiction of childhood bullying, it earned almost universally glowing reviews.
Available on: Home release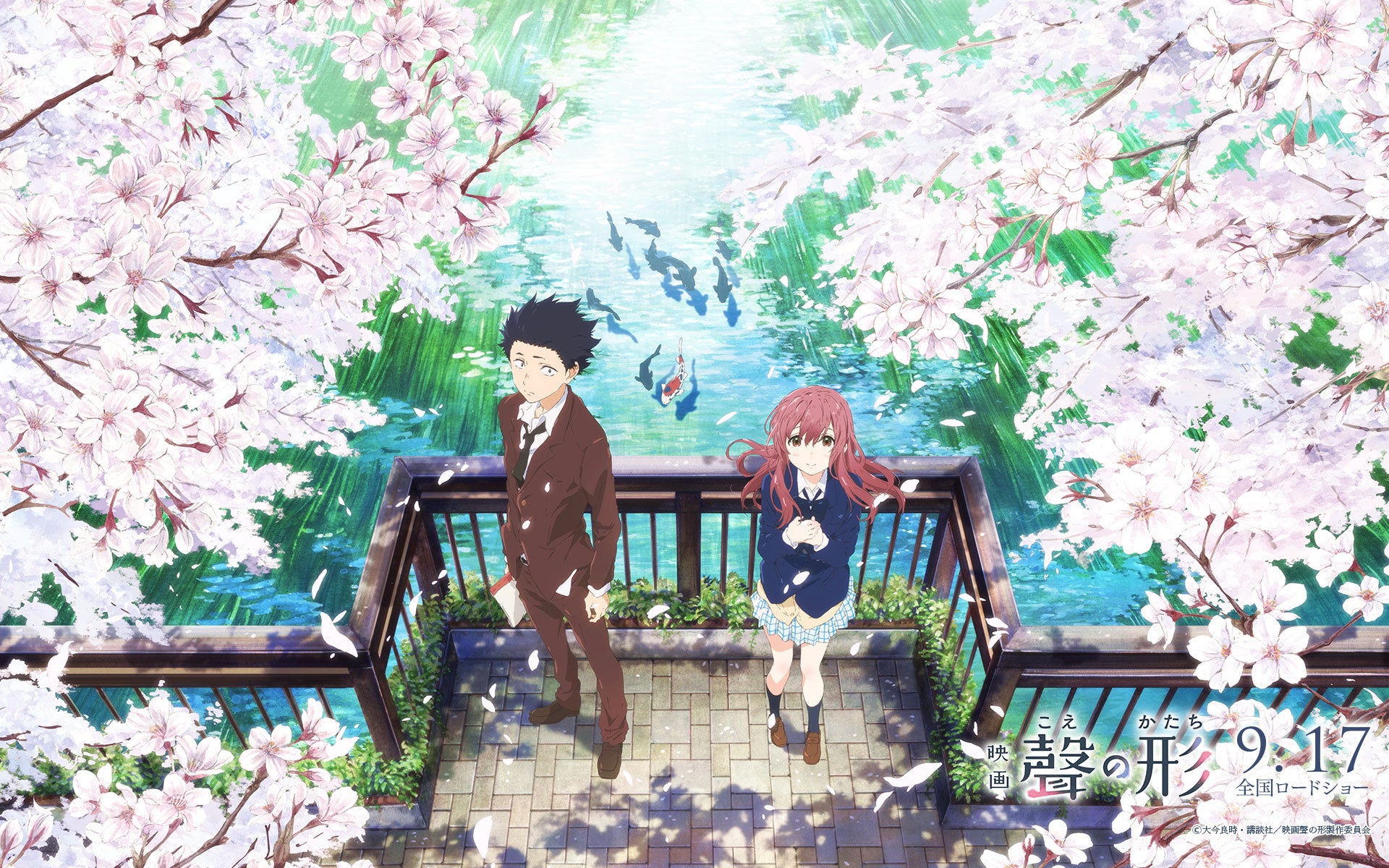 2) Godzilla: Planet of the Monsters
There's no shortage of Godzilla movies already, so that tends to put pressure on new releases. Fortunately, this one lived up to the hype. This CG anime movie was co-produced by the original Godzilla studio Toho, offering a futuristic sci-fi take on the familiar kaiju story. Rated a solid 80% on Rotten Tomatoes, critics agreed that it's visually beautiful but a little thin on character development. It's also the first in a trilogy, followed by Godzilla: City on the Edge of Battle and Godzilla: The Planet Eater (which was released in Japan in November 2018, and isn't available on Netflix yet.)
Available on: Netflix
3) Batman Ninja
Batman Ninja is exactly what it sounds like: A ninja Batman movie. With character designs by Afro Samurai creator Takashi Okazaki, it's an official (and very entertaining) DC/Warner Bros. story where Batman gets sent back in time to Feudal Japan. Featuring an extensive ensemble cast of Gotham characters like Robin, the Joker, and Harley Quinn, it's a pretty out-there concept – and earned much more positive reviews than Hollywood's recent live-action attempts at Batman.
Available on: DC Universe; major digital distributors including Amazon, YouTube, Google Play and iTunes.
You could easily mistake Mary and the Witch's Flower for a Studio Ghibli movie, and there's a good reason for that: The film's main creators are Ghibli alumni. As the first movie from the new Studio Ponoc, it was directed by Hirmasa Yonebayashi and produced by Yoshiaki Nishimura. The pair previously worked on films like Howl's Moving Castle and The Secret World of Arrietty. This children's fantasy story was adapted from The Little Broomstick by British novelist Mary Stewart, about a girl who finds a magical flower that turns her into a witch for one night. It's a heartwarming and visually sumptuous movie with plenty to offer fans of the Studio Ghibli style of filmmaking.
Available on: Netflix; major digital distributors including Amazon, YouTube, Google Play and iTunes.
READ MORE:
Superhero series My Hero Academia is one of the biggest anime hits of the past few years, so it was only a matter of time before a movie came out. Taking inspiration from American superhero tropes and Japanese shonen anime/manga like Naruto, it takes place in a world where most characters have superpowers. The protagonist is a boy who was born without powers but decides to become a hero anyway, enrolling in superhero school. My Hero Academia: Two Heroes is connected to the anime series, but it's designed to be a standalone story so new fans can watch without needing to catch up. To give you an idea of how popular this franchise is right now, Two Heroes was one of the very few anime movies to get a theatrical release in the U.S. in 2018.
Out on digital and home release in spring 2019.
This sweet and well-observed time travel story is equally suitable for both adults and young children. Set in a family home in Japan, it stars a four-year-old boy who has trouble coming to terms with the arrival of his new baby sister. Jealous of all the attention she gets from their parents, he sulks in the garden, where he discovers a portal through time. This portal allows him to meet different figures from his family history, learning to see life from other perspectives.
Mirai's writing and animation showcase a comical yet sympathetic understanding of a toddler's mindset, coupled with a thoughtful depiction of parents juggling their home life and careers. Certainly one of the best animated movies of 2018.
Available on: Cinematic release from Nov. 29, 2018.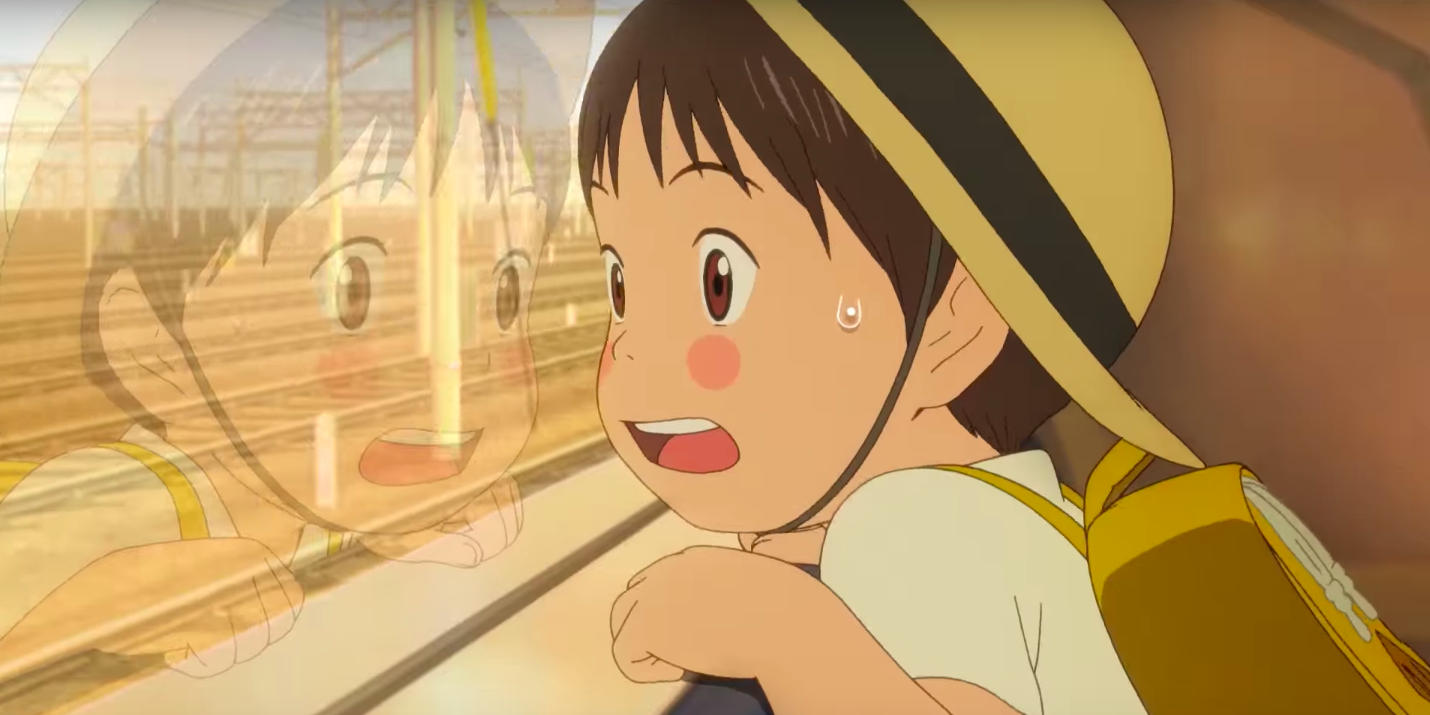 READ MORE:
Teen romance drama Your Name was a critical and commercial hit in Japan, prompting a U.S. release and an upcoming live-action remake from J.J. Abrams. It's a heartfelt and funny sci-fi/fantasy tale exploring cultural divides through a new twist on the body-swap trope. Rural teenager Mitsuha lives in a small town in the mountains and has her life turned upside down when she swaps bodies with a teenage boy from Tokyo. They each learn a lot about their radically different lifestyles, ranging from their gender roles to the clash between fast-paced urban life and the old traditions of the countryside.
Available on: Major digital distributors including Amazon, YouTube, Google Play and iTunes.