For director and co-writer Jody Hill and co-writer and star Danny McBride, Whitetail is a blandly likable leftover about a father-son relationship in desperate need of mending. Over the course of a short camping trip, they hash out their issues and have moderately dangerous adventures.
At the center of Whitetail is Buck Ferguson (Josh Brolin). He's a renowned hunter with a low-rent TV show, called Buck Fever. Buck is going through a divorce and he's taking his son, Jaden (Montana Jordan) hunting. The plan is for Jaden to kill his first whitetail deer and to capture the moment on Buck Fever. So Buck, Jaden, and Buck's cameraman Don (McBride) head for the great outdoors. Buck is a man's man. The kind of guy who proudly explains the backstory for the bloodstains on his boots. Jaden is a struggling student who is starting to reflect the influence of his soon-to-be stepdad. And Don is there to test the boundaries of PG-13 repartee. The relationship between Buck and Jaden doesn't have an original wrinkle to it. The only reason this relationship works at all is Brolin and Jordan.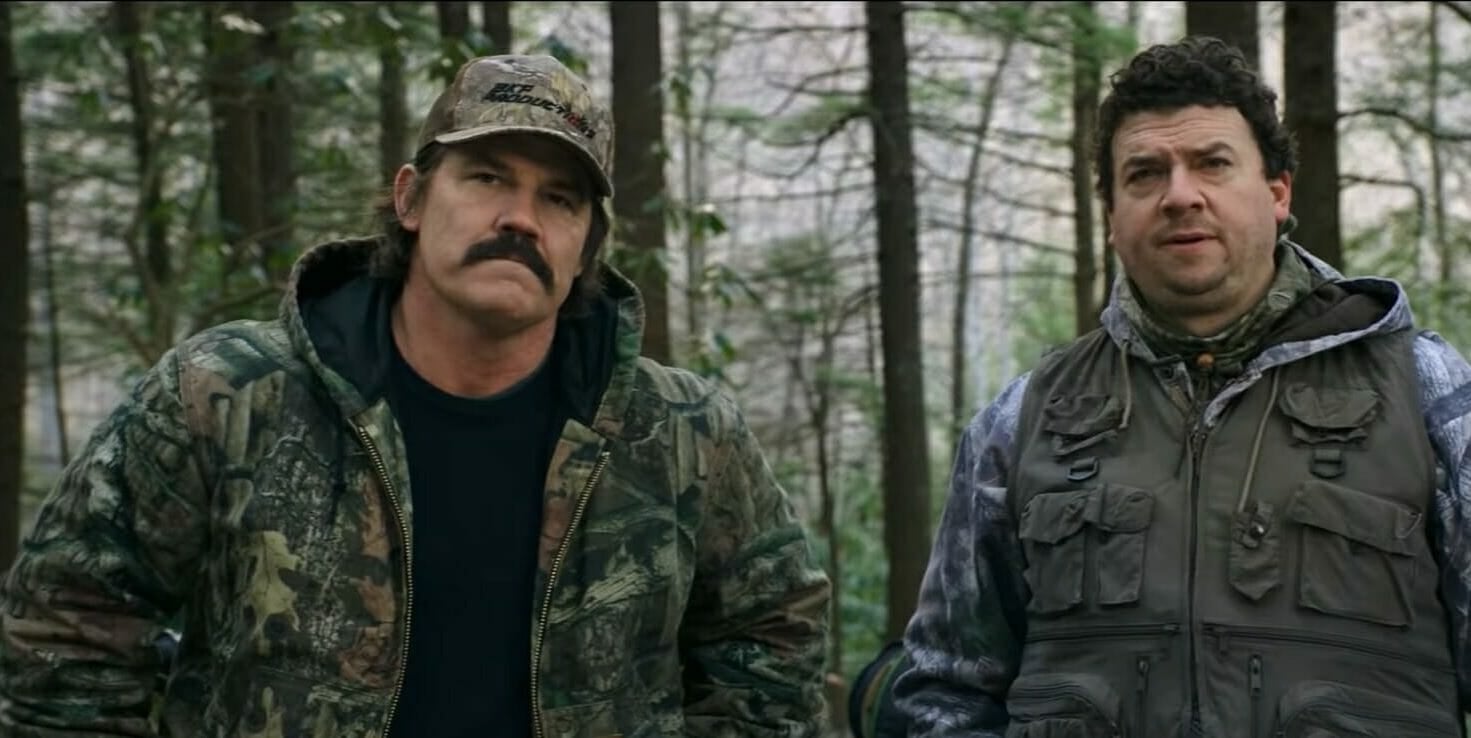 Hill and McBride have a clearly defined wheelhouse, which is dark, R-rated comedy. They built their brand with The Foot Fist Way, Observe and Report, Eastbound & Down, and Vice Principles. These works have a clear vision. The first question raised is by Whitetail's TV-14 rating. I'm all for trying new things, but Whitetail is a strong case for them staying on brand. The film is nearly humorless with bad, crude jokes kneecapped by the soft rating. And how in the hell do you have Carrie Coon in your movie and limit her to two scenes? And one of those is a phone conversation where she's not on-screen? This is a staggering misuse of resources. Scoot McNairy is similarly wasted as the new father figure. As such Brolin is the only cast member who is consistently good. He keeps the story on track, even when it badly wants to wobble off.
I'm a parent to two young boys. Parenthood has made me more empathetic to stories like this, no matter how generic they are. It breaks my heart to hear Jaden say "I'm stupid" during his big emotional moment. Buck reassures Jaden in that way that only a parent can. Jaden is old enough to understand the weight of his words and Buck is aware enough to know what he has to say while knowing the futility of it. There isn't anything unique about this scene, but it works.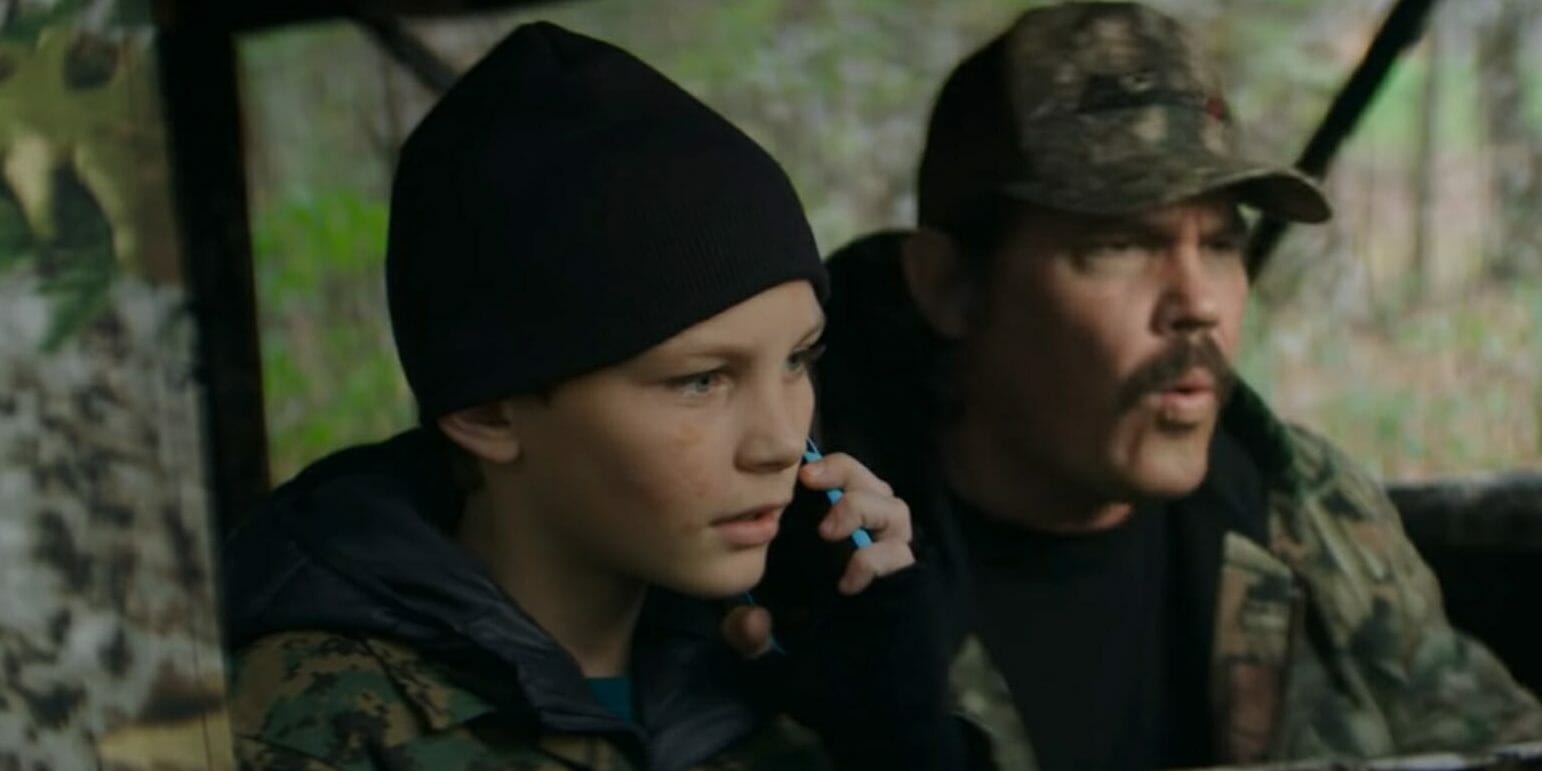 The sole interesting thread running through Whitetail is the Buck Fever gambit. They discuss the emotions of the scene and looking for the right angles. Those manufactured moments could play well on Buck Fever, and they're the only thing Buck can control. The parenting metaphor is obvious, but still effective.
Whitetail is a doodle of a movie. It feels like a palate cleanser for Hill and McBride. It barely registers and earns the unceremonious Netflix release it received. This is the kind of movie that may catch your attention while browsing. Fight the urge to give it a shot. Save yourself the frustration. Here's hoping the comedy stars got whatever Whitetail is out of their system.
Still not sure what to watch on Netflix? Here are our guides for the absolute best movies on Netflix, must-see Netflix original series and movies, and the comedy specials guaranteed to make you laugh.