It brings me no joy to report that Netflix's Step Sisters is a regrettable experience. It's a dance movie that is utterly dull on the dance floor. That puts on a spotlight on the rest of the movie's missteps. The movie has the ingredients for a fun time, but it's like someone forgot to turn the stove on.
The plot is hilariously contrived: Jamilah, a successful Black woman on a path to Harvard Law, is forced to help a white sorority rebuild its image after one of the white sisters is caught having sex in a viral video and the dean's only hope to avoid a firestorm is to have Jamilah teach the white sorority to step in order for them to win a dance contest and the $100,000 prize so they can donate it to the dean's favorite charity. Got it?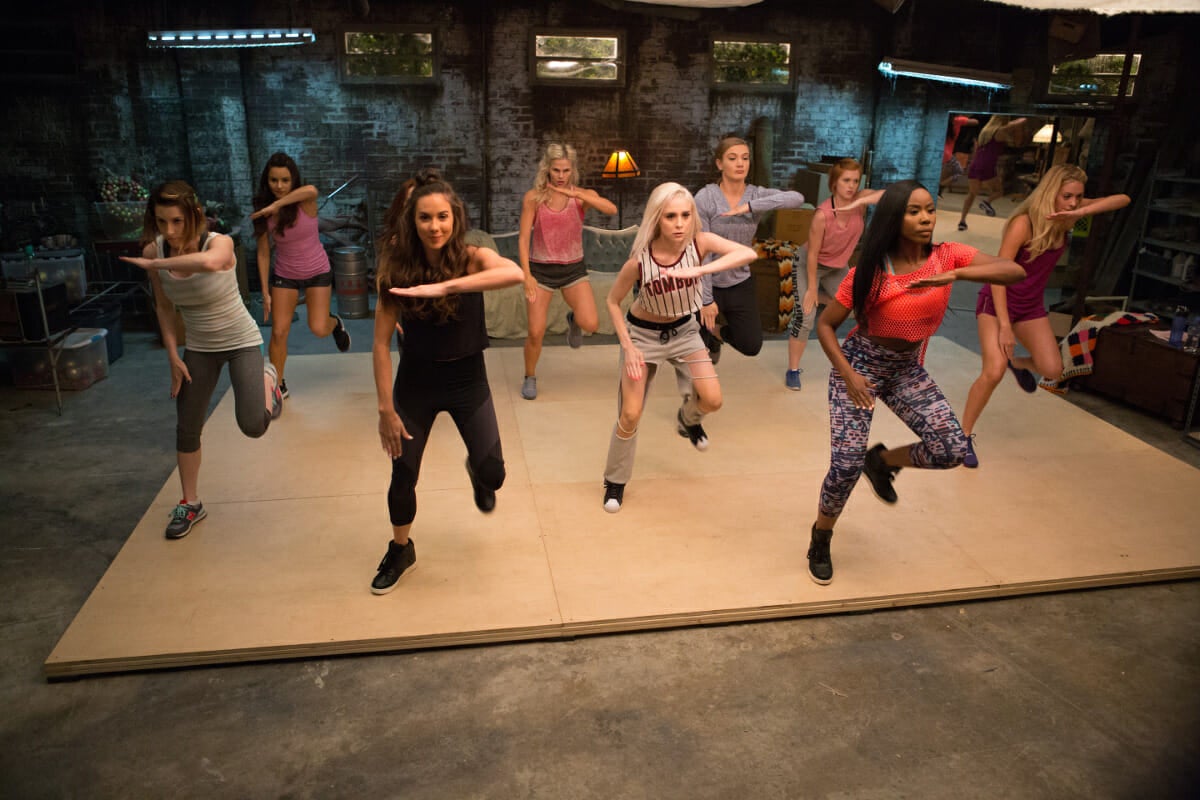 The fatal flaw of Step Sisters is that it plays things too safe. It's intermittently entertaining, but not enough to salvage the movie. The story is so predictable that it's not fun. The cultural appropriation jokes are solid in premise but the punchlines don't land. The romantic subplot lacks chemistry. At least the cast is game, particularly Megalyn Echikunwoke as Jamilah and Eden Sher her best friend Beth.
But the biggest letdown is far and away the dancing. There are too few dances scenes. Step Sisters is especially disappointing coming from director Charles Stone III, who gave the world the joy of Drumline. No one would care about Step Sister's generic script if the dance scenes popped. But there is no life to anything happening on-screen. Bring It On, Step Up films 2-5, Pitch Perfect, Stomp the Yard, and countless others made the most of their material and brought energy and attitude to the performances. Step Sisters needs to step aside.
Still not sure what to watch on Netflix? Here are our guides for the absolute best movies on Netflix, must-see Netflix original series and movies, and the comedy specials guaranteed to make you laugh.