To paraphrase Hans Gruber from Die Hard, "Then the Winchesters wept, for there were no more monsters to kill." After 15 seasons of following the family creed of "saving people, hunting things," the Winchester boys are hanging up their salt-firing shotguns because they may have just annihilated every supernatural being known to man. Wendigo? Check. The Chupacabra? They fought that one on four different occasions. Demons, wraiths, vampires. djinns and even ghouls have all crossed paths with the Winchesters and more often than not met their respective matches. 
So before this whole demon-demolishing gets stale, Dean and Sam are getting the sendoff they deserve. After meeting God in the final episode of season 14, the Winchesters received a gun that can kill anything. In usual Dean fashion, he uses this weapon of insane power to try and kill the almighty himself. Justifiably enraged, God unleashes the armies of hell on the earth, unleashing literal armageddon. Talk about a pickle. Will the Winchesters weasel their way out of this one? Will they have a mid-season break-up in the usual Supernatural fashion? Expect the usual Supernatural surprises when the show returns October, 10.
Here's everything you need to know to watch Supernatural.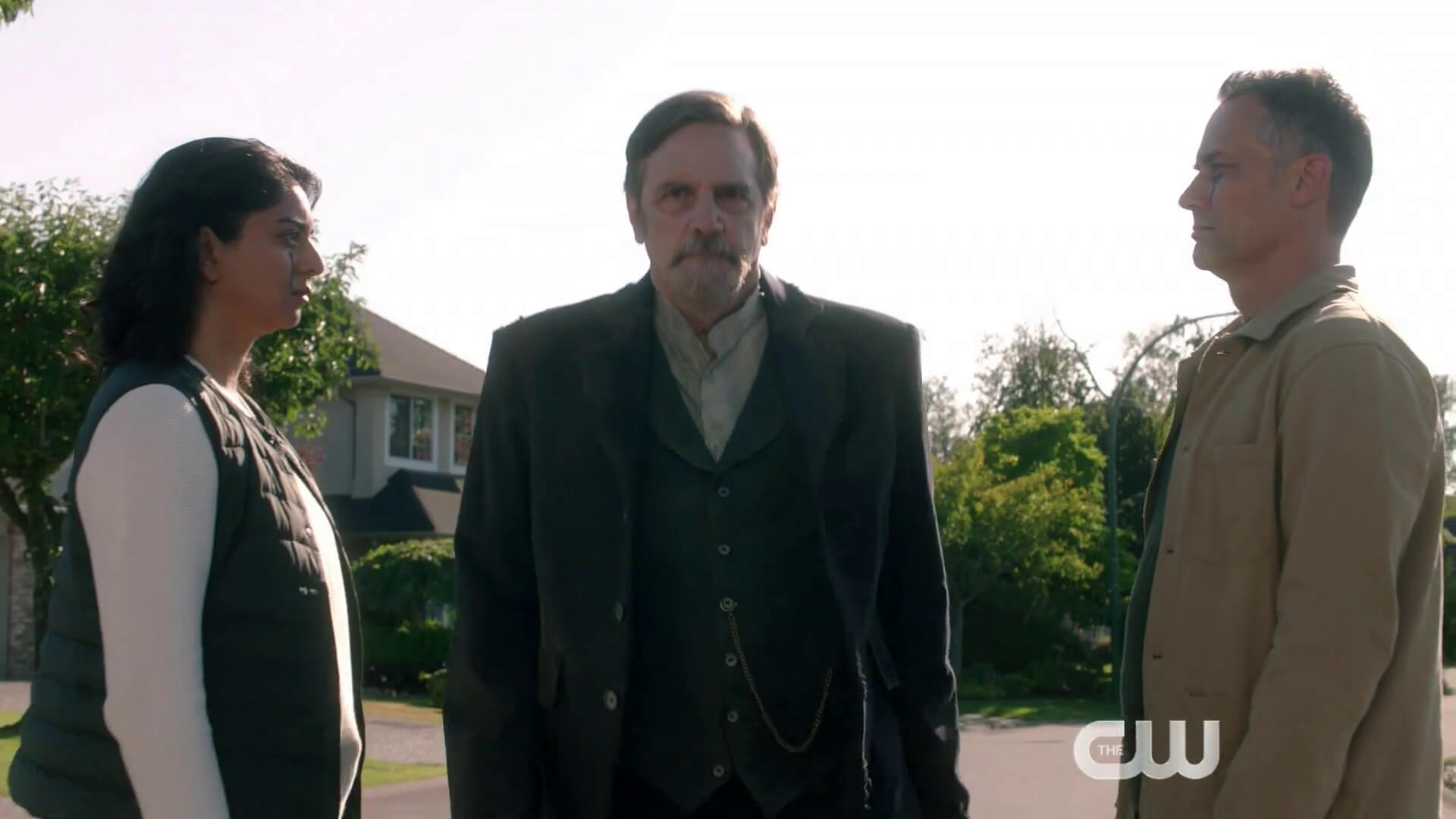 Supernatural cast
Jared Padalecki as Sam Winchester
Jensen Ackles as Dean Winchester
Alexander Calvert as Jack Kline
Misha Collins as Castiel
Jake Abel as Adam Milligan
Ruth Connell as Rowena MacLeod
David Haydn-Jones as Arthur Ketch
Osric Chau as Kevin Tran
Shoshannah Stern as Eileen Leahy
Christian Kane as Leo Webb
Supernatural Season 15
Season 15 of Supernatural premiers Thursday, October 10, 2019, at 8pm ET on the CW.
READ MORE:
How to watch Supernatural
The CW is available on a handful of streaming services. There are variations among them, though, especially when it comes to the local channels offered. Depending on which service you choose, the availability of the CW in your area might vary. The links below will offer a quick primer on what channels you'll get with each service.

Cost:

$54.95 per month

Hulu devices:

Roku, Apple TV, Google Chromecast, Amazon Fire Stick and Fire TV, Xbox One, Xbox 360, Nintendo Switch, and iOS and Android devices

Local channels:

ABC, CBS, Fox, NBC, the CW (check your

local availability here

)
Hulu with Live TV is one of the most popular ways to stream live TV, perhaps because you gain access to a massive library of on-demand content including classic and current TV shows, movies, not to mention Hulu's original programming. As far as live-streaming goes, you'll have almost 60 channels to flip through, including HGTV, a full suite of ESPN channels, Cartoon Network, FX, and even deep cuts like Nat Geo Wild and Syfy. Here's the complete list of Hulu Live TV channels.
READ MORE:

---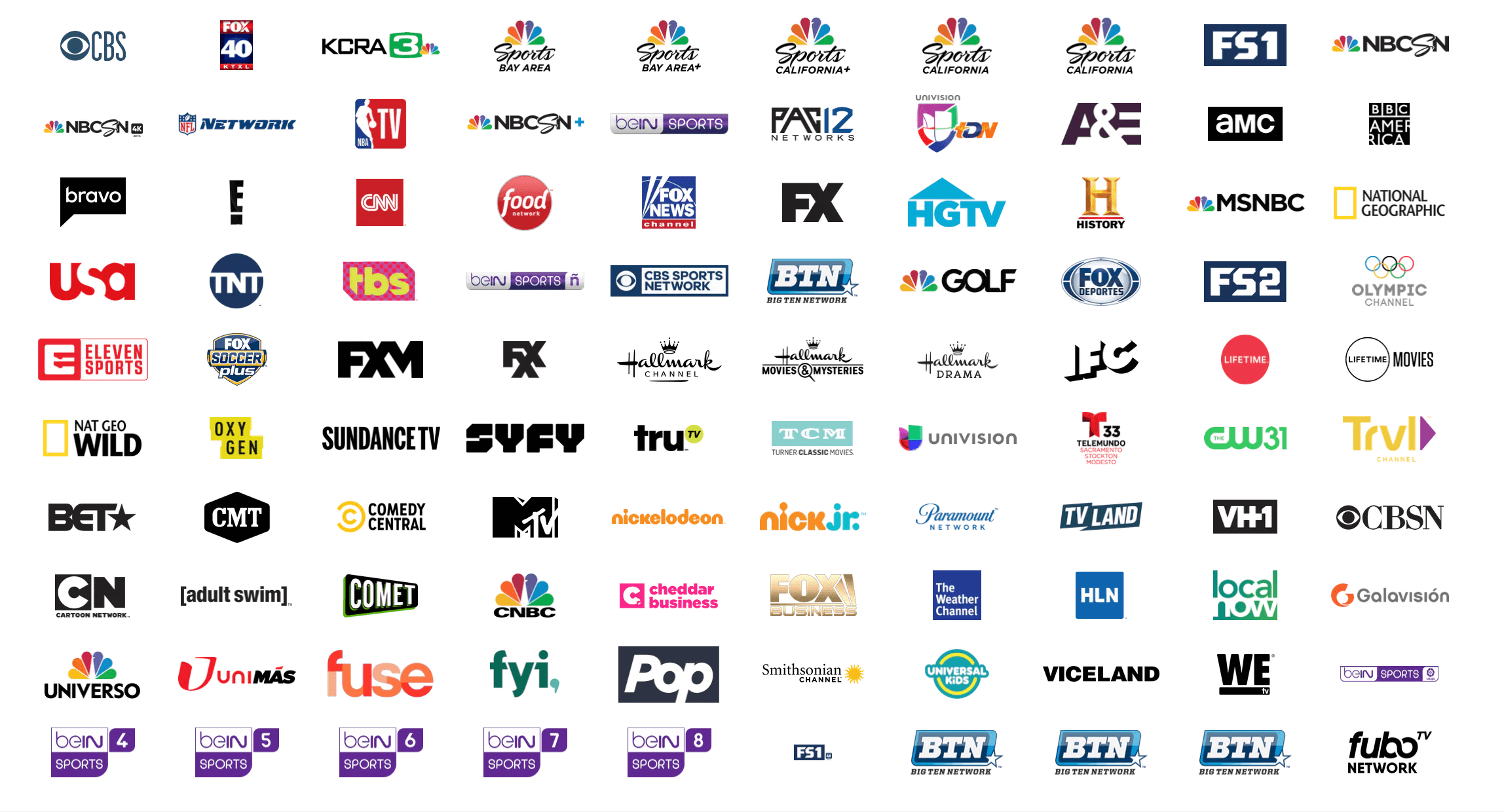 Cost:

$44.99 for your first month and $54.99 per month thereafter

FuboTV devices:

Roku, Apple TV, Amazon Fire, Android TV, iOS and Android devices

Local channels:

ABC, Fox, NBC, CBS, the CW (in some markets) (check

local availability here

)
FuboTV was built from the ground up with sports fans in mind. There are different channel packages available whether you're looking for basketball, soccer, golf, and even outdoor sports like rock climbing. But no worries, all the great cable channels you're after are present too, including Viceland, Bravo, TBS, and IFC. Here's the complete FuboTV channels list.
---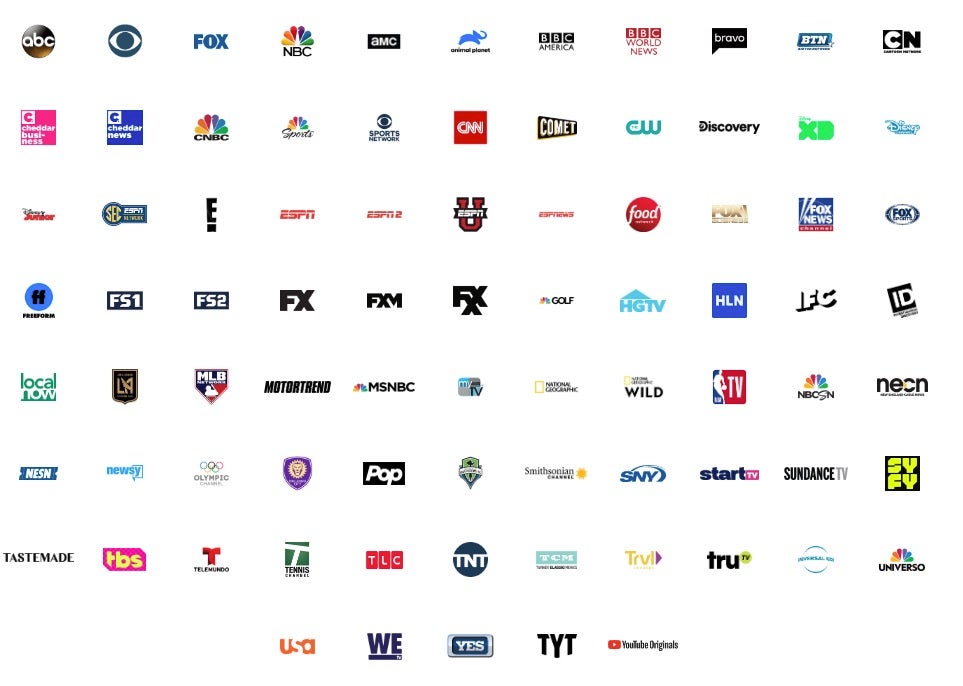 Cost:

$49.99 per month

YouTube TV devices:

Google Chromecast

,

Roku

,

Apple TV

,

Android TV

, Xbox One, iOS, and Android devices

Local channels:

NBC, CBS, Fox, ABC, the CW (

enter your ZIP code here

to check your availability)
YouTube TV is a great solution for families because one subscription can add up to six accounts. Each account comes with unlimited cloud DVR. There are sports channels like NBCSN, NBA TV, and four ESPN channels. Disney, Disney XD, Disney Junior, and Cartoon Networkwill keep any kid (or kid at heart) busy for hours. It also comes with a few Spanish-language channels like Telemundo and NBC Universo. AMC, BBC America, and IFC are there too, so you won't miss out on all that prestige TV. (You can find the full list of YouTube TV channels here.)
---
How to catch up on Supernatural episodes
If you're looking for a place to catch up on older episodes of Supernatural, there are a couple of solutions.

Cost: $7.99-13.99/month
Devices: Amazon Fire Stick, Fire TV, Fire tablets, and Fire phone; Roku, Google TV, TiVo, PlayStation 3 and 4, Xbox One
While it's a season behind, you can watch seasons 1-14 on Netflix. You'll definitely want to catch up on older episodes before diving into season 15.
---

You can catch up on select recent episodes of Supernatural on the CW website. You can watch most of the episodes for free, so long as you don't mind sitting through commercials. But after a new episode "expires," you'll need to sign-in using your credentials from one of the live TV services above to stream the episode on-demand. 
The Daily Dot may receive a payment in connection with purchases of products or services featured in this article. Click here to learn more.