From on A Higher Rule by former FBI head James Comey comes a political thriller based on true events.
James Comey is a life-long lawman, and through a series of unfortunate events, he becomes a pivotal power broker in October of 2016, when Hillary Clinton and Donald Trump were vying for the presidency. After Trump squeaks by an electoral college win, the new comander-in-chief tries to dress down Comey, to see if he's willing to play ball. What follows is a political thriller that feels all too real…because it is.
Here's everything you need to know to stream The Comet Rule.
What is The Comey Rule?
The political thriller based on James Comey's head bumps with President Donald Trump will be released in two parts.
Airtime: Part one premiers Sunday, September 27 at 9pm EST. Part two airs Monday, September 28 at the same time.
Channel: Showtime
Genre: Teen drama
Starring: Jeff Daniels as James Comey, Brendan Gleeson as President Donald Trump, Michael Kelly as Andrew McCabe, Jennifer Ehle as Patrice Comey, Holly Hunter as Sally Yates, Peter Coyote as Robert Mueller, Steven Pasquale as Peter Strzok, Oona Chaplin as Lisa Page, Scoot McNairy as Rod Rosenstein, William Sadler as Michael Flynn, T. R. Knight as Reince Priebus, Kingsley Ben-Adir as President Barack Obama, Brian d'Arcy James as Mark Giuliano, Steve Zissis as Jim Baker, Shawn Doyle as Bill Priestap, Jonathan Banks as James Clapper, Richard Thomas as Chuck Rosenberg, Seann Gallagher as Jim Rybicki, Amy Seimetz as Trisha Anderson, Damon Gupton as Jeh Johnson, Joe Lo Truglio as Jeff Sessions, Michael Hyatt as Loretta Lynch, Spencer Garrett as Bill Sweeney
The Comey Rule Reviews
What the critics are saying:
"The series has a sensibility that's as traditional and straight-arrow as Comey thinks of himself. But it does get more compelling as it progresses, particularly in part two, when Donald Trump fully enters the picture." –Jen Chaney, Vulture
"Uneven but entertaining. … Daniels plays this righteousness and decorum to the hilt. … Gleeson's accent and intonations waver, yet he captures an interiority the real Trump rarely exposes. It's a mediocre impression and possibly a great performance. Other standouts include a tragically hopeful Hunter and McNairy, whose weaselly, insecure Rosenstein, at times more Salieri than Brutus, represents an ideal compromise of tones that The Comey Rule hits only occasionally." –Dan Fienberg, The Hollywood Reporter
How to stream The Comey Rule
The Comey Rule is available on a few of the major live TV streaming services. When trying to decide which one is best for you, you'll want to weigh the cost, the other channels you'll receive, and the compatible devices for streaming.
The Comey Rule on Prime Video
Amazon Prime Video is one of the most popular streaming services available, in large part because it comes complimentary with every Prime membership. If you're addicted to 2-day shipping and binging TV shows, it's one of the best-streaming destinations. There are plenty of exclusives that make having access to the library worth having, including Good Omens, The Man in the High Castle, The Marvelous Mrs. Maisel, Transparent, and The Tick. Best of all, if you're a student, you can get six months free before you commit for the rest of the year.
If you want Showtime and already have Prime, the news is good: that will cost you only $8.99 a month. Where Amazon Prime has the leg up on Hulu is its channels interface. Amazon's menus are simple and clear, which is why we prefer them. Your normal videos are listed in the main menu of Prime, with your extra subscriptions like Showtime or Shudder stored in the clearly marked "Your Channels" tab.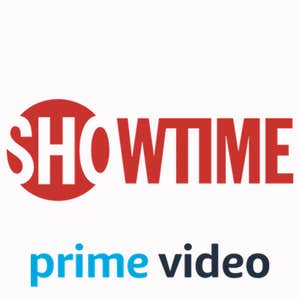 ---
The Comey Rule on Hulu
Hulu Live TV is one of the most popular ways to stream live TV, perhaps because you gain access to a massive library of on-demand content including classic and current TV shows and movies, not to mention Hulu's original programming. If you already subscribe to Hulu, adding Showtime through the Hulu app makes plenty of sense. You won't need to learn a new app, and you get the same great content as what's available via Showtime Anytime. Best of all, you'll save $2 a month.
If you prefer to skip the Live TV option, Hulu with Limited Commercials is $5.99 a month and Hulu with No Commercials is $7.99. Both unlock Hulu's entire collection of movies, shows, documentaries, anime, and must-see Hulu originals. The only difference, as you might've guessed, are those commercials. You can also add Showtime for the same cost via Hulu with Live TV, the service's streaming TV option. It's worth noting that if you're a new user, Hulu's interface has a bit of a learning curve thanks to its often complicated menus, but Hulu provides a great viewing experience once you learn the ropes.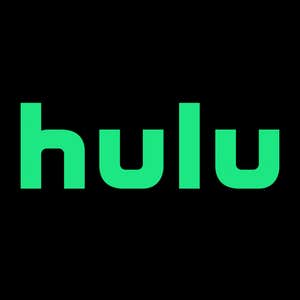 | | |
| --- | --- |
| Hulu with ads | $5.99/mo. or $59.99/yr. |
| Hulu with no ads | $11.99 |
| Hulu Live TV + Hulu with ads | $64.99 |
| Hulu Live TV + Hulu no ads | $70.99 |
---
The Comey Rule on Sling TV
If you prefer your streaming services more à la carte, look to Sling TV. It offers two cable packages, Sling Orange and Sling Blue, each of which costs $30 per month. If you grab them both (Sling Orange + Blue) you can save $10 per month. Sling Blue offers more bang for your buck with over 40 channels, including sports necessities like FS1, NBCSN, and NFL Network. You'll also gain access to the usual cable mainstays like Food Network, Discovery, Cartoon Network, SYFY, and FXX. Whichever package you choose, you can save $10 on your first month. Here's the complete guide to Sling TV channels.
---
The Comey Rule on FuboTV
Fubo is a solid pick if you want to watch Showtime, but even more so if you also happen to be a sports fan. There are different channel packages available whether you're looking for basketball, soccer, golf, or even outdoor sports like rock climbing. But no worries, all the great cable channels you're after are here too, including Viceland, Bravo, and IFC.
---
The Comey Rule on YouTube TV
If you want to watch Showtime but also happen to have a family, YouTube TV is a great solution since one subscription can add up to six accounts (and each account comes with unlimited cloud DVR). You can't beat the variety, either: There are sports channels like NBCSN, NBA TV, and four ESPN channels, while Disney, Disney XD, Disney Junior, and Cartoon Network will keep any kid (or kid at heart) busy for hours. It also comes with a few Spanish-language channels like Telemundo and NBC Universo. AMC, BBC America, and IFC are there too, so you won't miss out on all that prestige TV. (You can find the full list of YouTube TV channels here.)
---
The Comey Rule on the Showtime App
The Showtime app gives you access to all the movies and TV shows the premium cable channel has to offer. This is the only way to watch Showtime without subscribing to another service as well, and therefore the cheapest way to do it. If you just want to watch Homeland, this is the quickest and the cheapest way to do so. Showtime hit shows are also available along with Ray Donovan, Shameless, and countless other great TV shows and movies.
---
Premium Streaming Service Guides