The 92nd Academy Awards takes place this Sunday, Feb. 9, and the Daily Dot's culture team is here to offer our last 2020 Oscar predictions. We weighed in on the top categories, including the often contentious best picture. Although there are several snubs this year—Jennifer Lopez, Lupita Nyong'o, The Farewell, and women directors as a whole—there could still be a few surprise wins. Overall, the Academy has faced criticism for its out-of-touch voters and tendency to favor white male directors and actors. Hopefully, there will be at least a few light moments in the awards show that is once again without a host—Keanu Reeves is a presenter, after all! Read our Oscar predictions below.
2020 Oscar predictions
Best Picture
Right now, 1917 probably has a slight edge over Parasite after the former's BAFTA, the PGA, and DGA wins. 1917 is a more classic and familiar story that's gripped both critics and audiences alike, not to mention director Sam Mendes' personal connection to the film and its many technical marvels, including Roger Deakins' astonishing cinematography. And while Parasite has a bigger hill to climb, it's not impossible for it to become the first international film to win the Oscars' biggest award. Some members might think the Oscar it'll likely receive for best international film will be enough, sort of like what happened with Roma last year but minus the potential anti-Netflix bias. Some Academy members are still resistant to watching a movie with subtitles or giving a non-American film the top award, notions that are increasingly absurd in 2020. But you can't discount the vocal show of support that people have had for Parasite: People love Parasite, and the standing ovation for the Parasite cast (none of whom were nominated individually for an Oscar) at the Screen Actors Guild Awards when they went on-stage to introduce their film, is nothing, especially when the actors' branch is the single largest voting body in the Academy.
Other possibilities: Once Upon a Time… In Hollywood
If there's any kind of upset here, it's probably Once Upon a Time… In Hollywood, which is a quintessential Quentin Tarantino film, but also one that's about Hollywood itself—and the Academy has historically loved awarding Oscars to films about Hollywood. —Michelle Jaworski, staff writer
…
Prediction: 1917 or Parasite
Along with Joker, they've been the two key frontrunners throughout awards season. 1917 is the safe choice: a technically proficient war movie with simple themes and a cast of white men. Parasite earned a more positive critical reception and is a much more interesting film on an artistic and political level, but we all know that doesn't mean much when it comes to Oscar season. After all, Green Book won last year. Parasite has critical buzz and industry goodwill on its side, while 1917 is, well, the kind of film the Academy usually gives awards to. 
Other possibilities:
I can't imagine this will be anything other than 1917 or Parasite. While Joker received a lot of awards and nominations elsewhere, I don't see it winning best picture, especially with bigger names like Scorsese and Tarantino on the list. —Gavia Baker-Whitelaw, staff writer
…
Prediction: 1917 or Parasite 
The Academy loves a big war movie released on Christmas Day, which puts Sam Mendes' 1917 at an advantage. Bong Joon Ho's Parasite had a little more momentum during awards season, and also represents the opposite of 1917 and the crowd-pleasing historical epics that typically get nominated. There could be history-making here—Parasite winning would show its reach beyond the foreign language category, and the potential for other international filmmakers—but considering the actors, directors, and movies snubbed this year, it seems the Academy still clings to the familiar. A Parasite win would be so metaphorical!
Other possibilities: The Academy also loves movies about old Hollywood, which puts Once Upon a Time… in Hollywood in its soft spot, but more likely the film rides on the Brad Pitt nomination. —Audra Schroeder, staff writer
Best Director
Prediction: Sam Mendes, 1917
Other possibilities: Like Best Picture, this award could go to either 1917 or Parasite. Sam Mendes is the more traditional choice, since 1917 is a "big" movie that required a lot of very obvious technical work alongside dramatic direction. (Of course… so did Parasite, but its visual effects are less showy than 1917's single-shot gimmick.) Mendes is a conservative choice, a famous British director who already won an Oscar for directing American Beauty. Meanwhile, Bong Joon-Ho is probably Korea's best-known director to U.S. audiences and spent the past few months charming everyone on the awards circuit. Plus, obviously, Parasite is widely regarded to be the best film of the year. 1917 has so little cultural impact that most people will soon forget it, even if it (or Mendes) wins. Meanwhile, if Bong wins best director or picture, it suggests the Academy is willing to stretch outside its comfort zone. Bong would also be the first South Korean filmmaker to win. —Gavia Baker-Whitelaw
Best Actress
Prediction: Renée Zellweger
Judy checks all the boxes: a complete transformation into a renowned entertainer (see: Rami Malek in Bohemian Rhapsody), a movie about old Hollywood, and Zellweger is making something of a comeback. She's already picked up a few awards for her portrayal of Judy Garland, so it seems likely the Oscar is next, but then Glenn Close was certain to win best actress in 2019 for The Wife, and Olivia Colman (deservedly) won for The Favourite.
Other possibilities: Saoirse Ronan could be the upsetter here, for her portrayal of Jo March in Little Women, or Cynthia Erivo—the lone woman of color in the best actress categories—for Harriet. —Audra Schroeder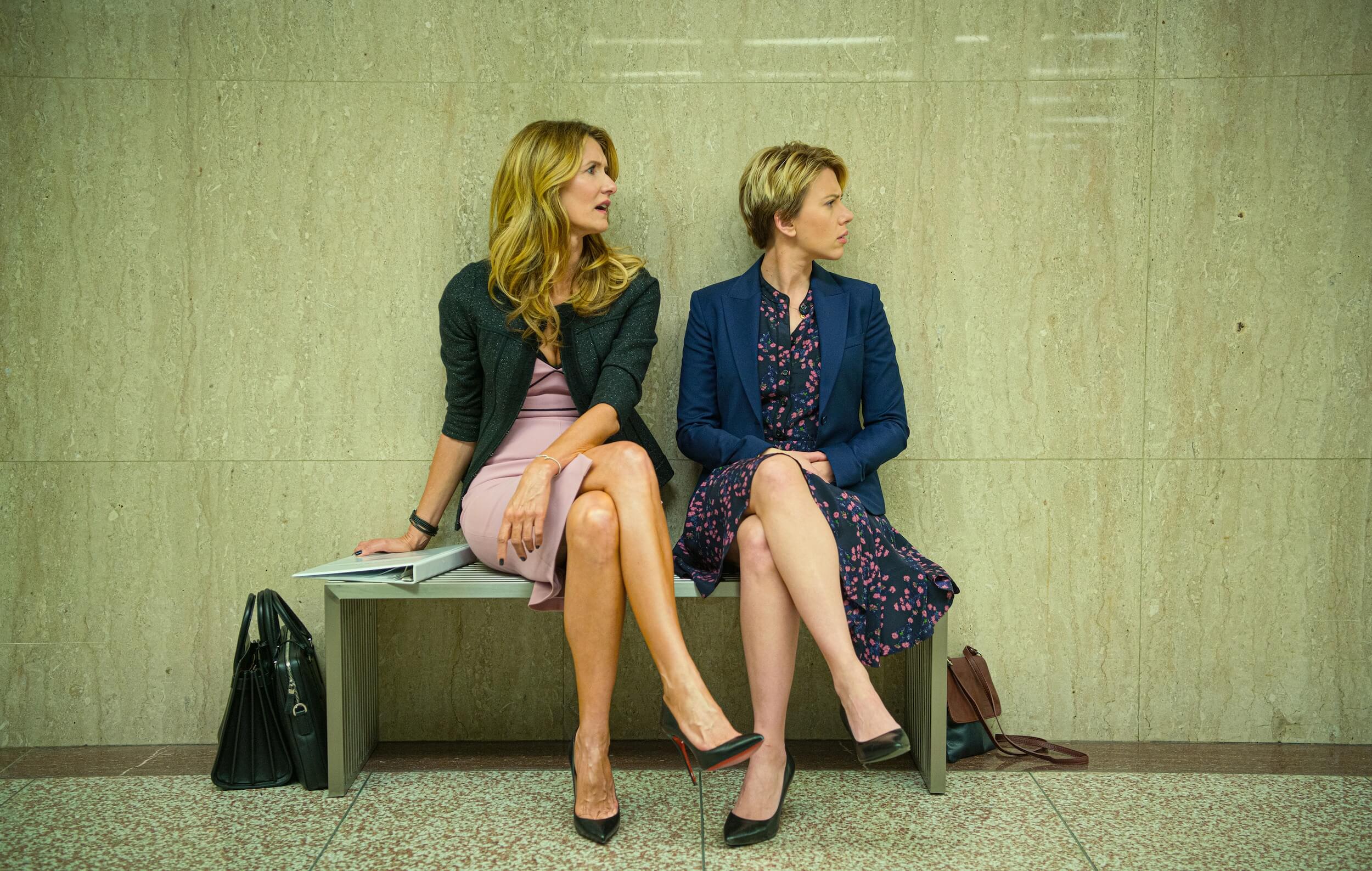 Best Supporting Actress
Prediction: Laura Dern
Dern's Virgin Mary monologue from Marriage Story is enough to lock this up, and the fact that she's nominated for playing a divorce attorney is a testament to her ownership of the role. Dern has been ubiquitous over the last year (Little Women, Big Little Lies), which helps during awards season, but Jennifer Lopez's snub for Hustlers (and Lupita Nyong'o's for Us, and Awkwafina's for The Farewell) still hangs heavy over this category.  
Other possibilities: Florence Pugh should have been nominated for Midsommar, but she gave the historically hated Amy March a more nuanced reading in Little Women, and recontextualized her for a new generation. —Audra Schroeder
Best Actor
Prediction: Joaquin Phoenix
We live in a society… where Joker went from a potential instigator of incel violence to a serious Oscar contender, despite being an average movie (and yet another adaptation of the comic book villain). But Phoenix's supernatural performance is the linchpin, and perhaps his more vocal stance on systemic racism and inclusion in Hollywood is a sign that he's taking the public-facing part more seriously—even as we continue to circulate Joker memes.
Other possibilities: It's a long shot, but Antonio Banderas quietly gave the performance of his career in Pain and Glory. —Audra Schroeder
Best Supporting Actor
Prediction: Brad Pitt
Pitt has been showing up and going up this awards season, and though this category is crowded with big names, he's working the room. Pitt's stuntman Cliff Booth—the literal and figurative support for Leonardo DiCaprio's fading star Rick Dalton—is Once Upon a Time… in Hollywood's guide, and the film marks Pitt's comeback after a stretch of smaller roles and time out of the spotlight. Plus, we know he'll have a good speech. 
Other possibilities: Maybe Pacino or Pesci for The Irishman, considering Netflix's Oscar push, but that train might have already left the station. —Audra Schroeder
Best Adapted Screenplay
Prediction: Taika Waititi, Jojo Rabbit
Waititi took the barebones of Caging Skies' story and made a much more whimsical film (and that's even before you include imaginary Hitler, which isn't in the book). Gerwig rejuvenated the classic Little Women story with split timelines, a modern spin, and performing the minor miracle of making viewers root for Amy March. The WGA and BAFTA for adapted screenplay both went to Waititi for Jojo Rabbit and in the past decade, no film has won both of those awards in the adapted category and then lost the Oscar; the odds are certainly not in Gerwig's favor. Little Women has a great script and is deserving in its own right, but some Academy members could also see this as a way to give Gerwig an Oscar after she was snubbed for directing.
Other Possibilities: 
Greta Gerwig, Little Women. There's probably a section of viewers who are mostly on "Team Anything But Joker," so a win for Waititi, Gerwig, Steven Zaillian's script for The Irishman (a less likely but still worthy contender), or The Two Popes, Anthony McCarten's adaptation of his own play, would be a victory in and of itself. —Michelle Jaworski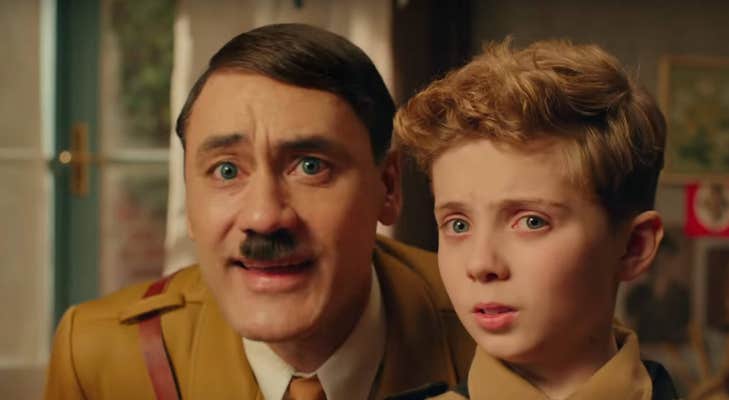 Best Original Screenplay
Prediction: Bong Joon Ho and Han Jin-won, Parasite
Other Possibilities: Quentin Tarantino, Once Upon a Time… In Hollywood; Noah Baumbach, Marriage Story
Tarantino's screenplay for OUATIH already won the Golden Globe, the Critics Choice, and several film critics awards, but in recent weeks, momentum for Bong and Han's Parasite screenplay has grown with wins at both the BAFTAs and WGA for best original screenplay last weekend. (Tarantino isn't a member of the WGA, so OUATIH was ineligible for that award.) Baumbach's Marriage Story's screenplay, which has garnered accolades from several critics voting bodies, could be a dark horse contender. Despite a strong list of nominees all around (including 1917 and Knives Out), this could be an instance where the Academy gives the Oscar to Parasite as both a way to award a well-deserving film and to a chance to give Bong an Oscar outside of international film—if it doesn't want to award it for directing or best picture. —Michelle Jaworski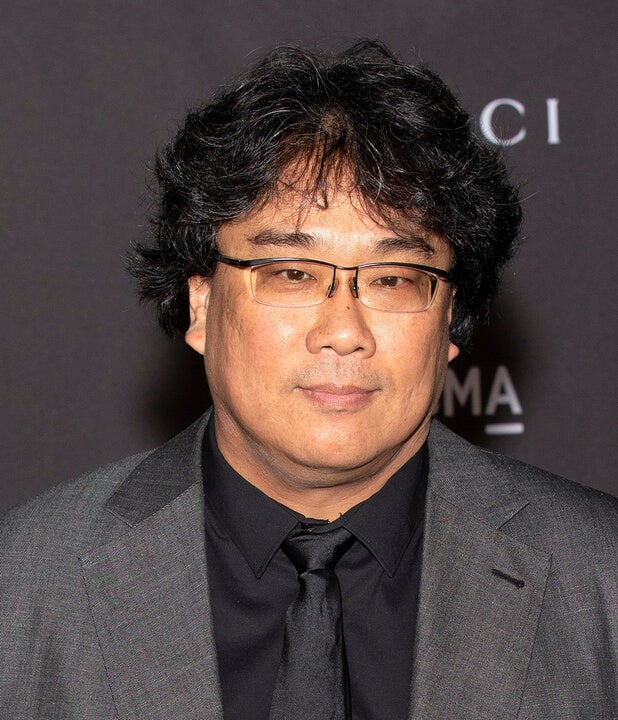 Best International Film
Prediction: Parasite
Other possibilities: Pain and Glory (unlikely)
This one is easy; we can't see Parasite not winning in the foreign language category. However, if the Academy chooses to nominate Bong Joon Ho's critically-acclaimed film for best picture, there is a chance it could win for both categories, making history. Pedro Almodóvar's beautiful and moving film Pain and Glory clearly deserves an award, but this is Parasite's year. —Tiffany Kelly, culture editor
Best Documentary Feature
Prediction: American Factory or For Sama
Other possibilities: Honeyland
American Factory offers a comprehensive look at the class and cultural divide that arises between American and Chinese employees of a motor plant in Ohio—and their bosses—after a Chinese billionaire reopens a motor plant in Ohio. For Sama is a personal story and a love letter from co-director Waad Al-Kateab to her young daughter in the wake of the Syrian Civil War, while Honeyland (which is also nominated for international film) follows a beekeeper whose entire way of life is upended after a family moves in nearby and tries their own hand at beekeeping. Honeyland has won the most awards out of those three documentaries (although it's a much smaller and quieter film than the others in the category) while For Sama has the BAFTA win behind it. But don't count out American Factory, which relays a story from a part of the U.S. as the Oscars play out in the midst of an awards season (and having the Obamas as producers—though they won't win the Oscar themselves—probably doesn't hurt). —Michelle Jaworski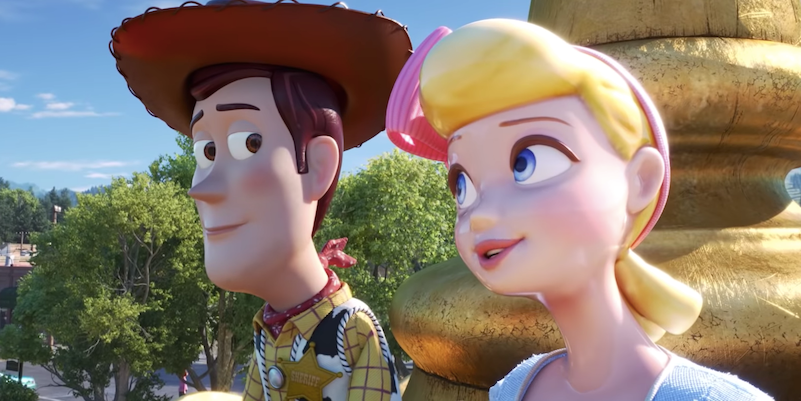 Best Animated Feature Film
Prediction: Toy Story 4
Other possibilities: Klaus or Missing Link
In most years, this would be Toy Story 4's Oscar to lose with maybe a curveball from something like Frozen 2; Disney and Pixar have been that dominant, having won 12 of the 17 Oscars awarded since the category's creation in 2001. But Frozen 2 isn't even nominated this year, leaving Toy Story 4 to compete against a much more interesting group of films, something you can contribute in part to Into the Spider-Verse's historic Oscar win last year. Toy Story 4, a continuation of a franchise we thought was already over, isn't completely out of the race. It won the PGA and it has the most name recognition for members who might only see the animated films their children want to watch or not watch any of the animated films at all before voting. With wins at the BAFTAs and Annie Awards (an awards show for animated films) under its belt, Klaus—a reimagining of Santa Claus' origins rendered in hand-drawn 2D animation—could finally give Netflix its first Oscar for animation, or the stop-motion animated film Missing Link, which won the Golden Globe, could provide Laika its first win after all of its previous films received nominations but came up empty-handed. —Michelle Jaworski
Best Costume Design
Prediction: Arianne Phillips, Once Upon A Time In Hollywood
Other possibilities: This year's costume nominations are predictable (the Academy loves historical dramas!) but the actual winner could really be any of them. The designers behind Little Women, The Irishman and Joker are all old favorites with multiple Oscars under their belts, and while Jojo Rabbit's designer isn't as well-known, that film has earned a surprising amount of hype during awards season. Our pick is Arianne Phillips, who has costumed numerous memorable films without (yet) winning an Oscar. And this could be a way for Academy voters to show their love for Once Upon A Time if they liked it but chose other films in the more high-profile categories. —Gavia Baker-Whitelaw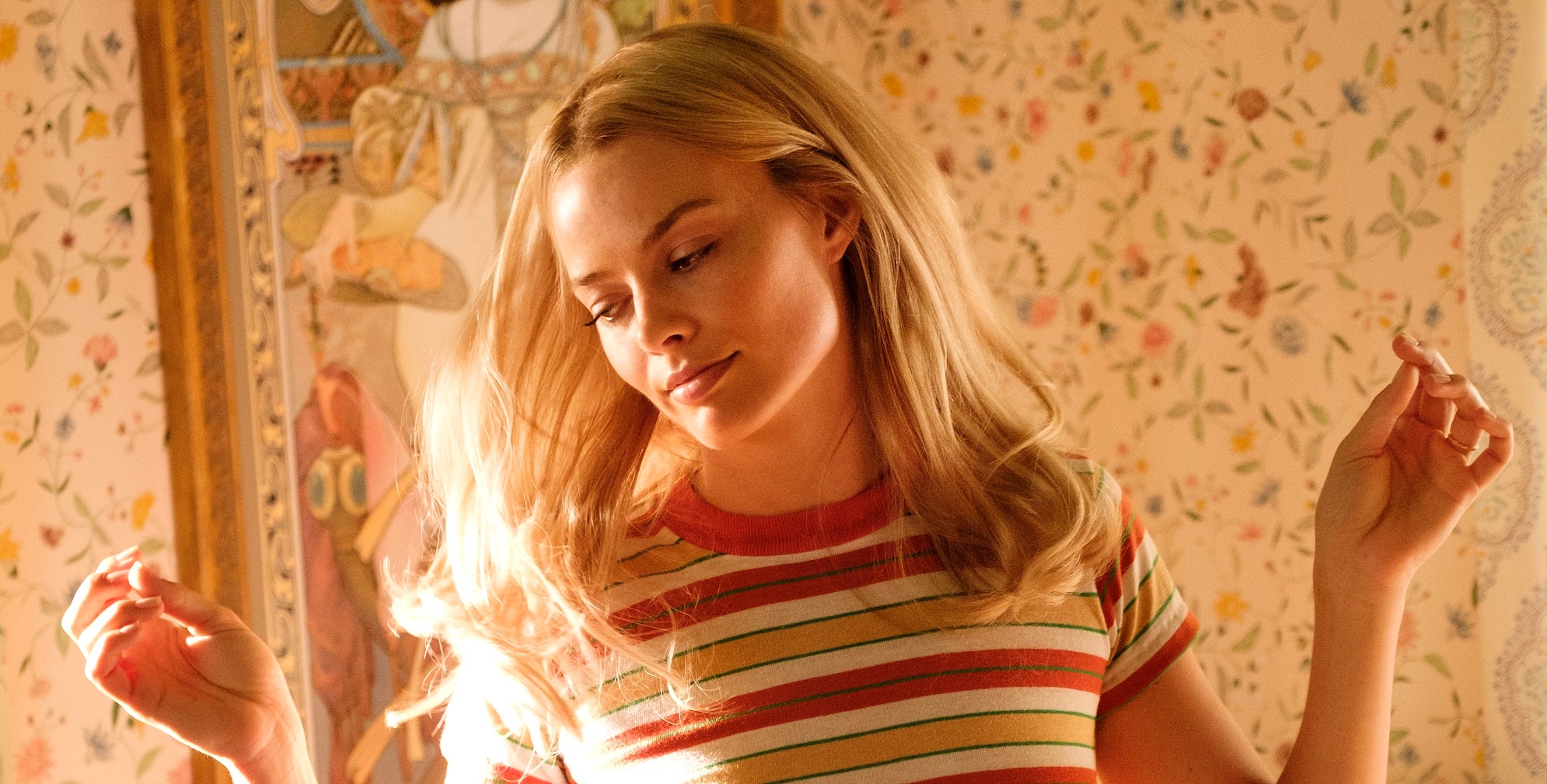 Best Production Design
Prediction: Dennis Gassner and Lee Sandales, 1917
Other possibilities: 1917 and Once Upon A Time In Hollywood are both strong contenders because they recreated meticulously specific historical environments, while Parasite (my personal favorite) would be an exciting upset: a contemporary drama that mostly takes place in a house that was designed and built for the film, with specific camera angles and visual metaphors in mind. —Gavia Baker-Whitelaw
Best Original Score
Prediction: Hildur Guðnadóttir, Joker
Other possibilities: Alexandre Desplat, Little Women; Thomas Newman, 1917
Best score is one of my favorite categories because film scores often make the best writing music. This year, Desplat's whimsical and airy Little Women soundtrack is my favorite in that regard. However, seeing as how the French composer already has two Academy Awards, it'll probably go to someone else. Icelandic composer Guðnadóttir is a safe bet—she already picked up a Golden Globe and BAFTA award for her Joker score, which added just the right amount of drama and tension to the film. —Tiffany Kelly
The 92nd Academy Awards air on Sunday, Feb. 9 at 5pm PT.
READ MORE: