It's been four years since Aziz Ansari's last Netflix special, and his series Master of None is on hiatus, so his new standup special Right Now is essentially a "comeback." But Ansari knows he has to fix his optics first. 
Aziz Ansari: Right Now
RELEASE DATE:
7/9/2019
DIRECTOR:
Spike Jonze
STREAMING:
Netflix
Ansari's latest special volleys between genuine sentiment and a rebranding exercise.
In a January 2018 piece for the now-defunct Babe.net, a woman, speaking under a pseudonym, accused Ansari of assault during a date in 2017. Ansari issued a statement, but the story ignited an important discussion about what consent looks like—and doesn't look like. Ansari addresses the allegations within the first five minutes of Right Now, explaining how the situation made him feel before pivoting to how "terrible" he made the woman feel. He says the incident "moved things forward" for him, and he hopes he's "become a better person." 
Ansari returned to standup a few months after the allegations were published and has been working on new material over the past year, but he apparently didn't include this part of the set in the shows people saw last fall. (The special was taped in May.) With his career still in orbit, the title of the special seems to emphasize that Ansari would rather not dwell on the past. At the end of Right Now, he assures the audience that the "old Aziz" is gone. He's moved things forward.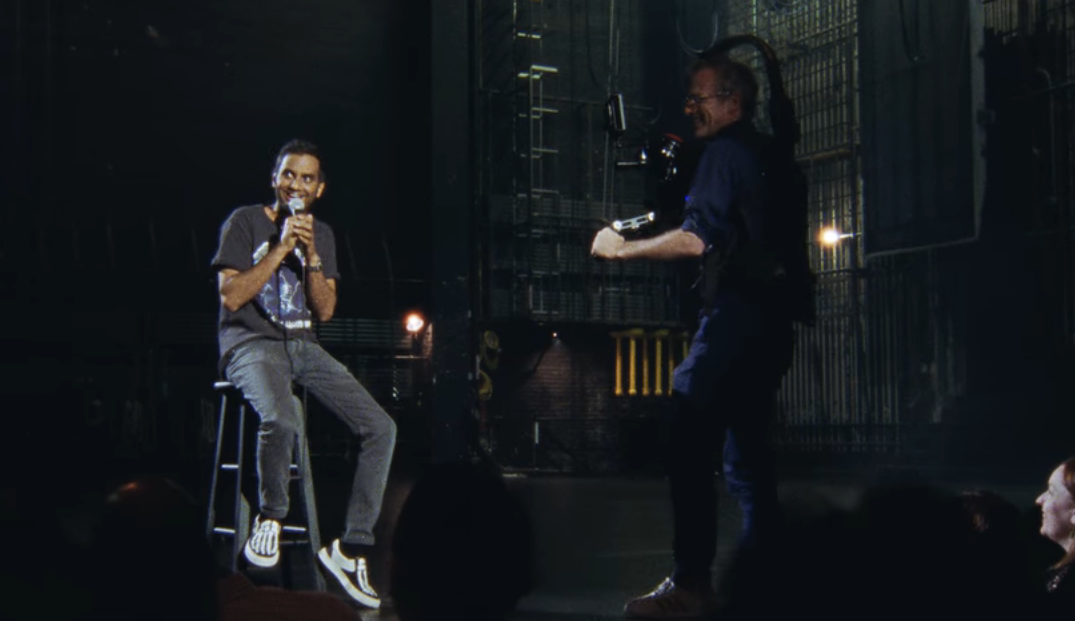 The special, directed by Spike Jonze, is shot a little differently than traditional standup specials. It features grainy close-ups of Ansari; you can see the guts of the stage behind him and people standing in doorways. It's not Madison Square Garden. He's clad in a Metallica shirt and jeans, not a suit. Ansari, who previously positioned himself as an authority on relationships and cowrote a book called Modern Romance, doesn't cover any of that here, save for a bit about his Danish girlfriend. He becomes more animated when diving into a bit about how white people love Crazy Rich Asians and takes some jabs at "newly woke white people." 
Other material aligns with renewed conversations about harassment and assault, perhaps Ansari's way of wrestling with accountability. He assesses the workplace dynamics of The Office, and how if it aired now, more female employees would be visiting HR. (Though, you know, they probably should have been then, too.) He revisits an R. Kelly bit from his first special and comments on how poorly it aged. He tells the audience about an incident in which a pizza was allegedly delivered to a customer with pepperoni arranged into a swastika and asks if they think it was intentional or a coincidence. Audience members clap for their choice, but he reveals he made up the story. What Ansari tries to convey here is fairly obvious, but he stops short of turning it inward.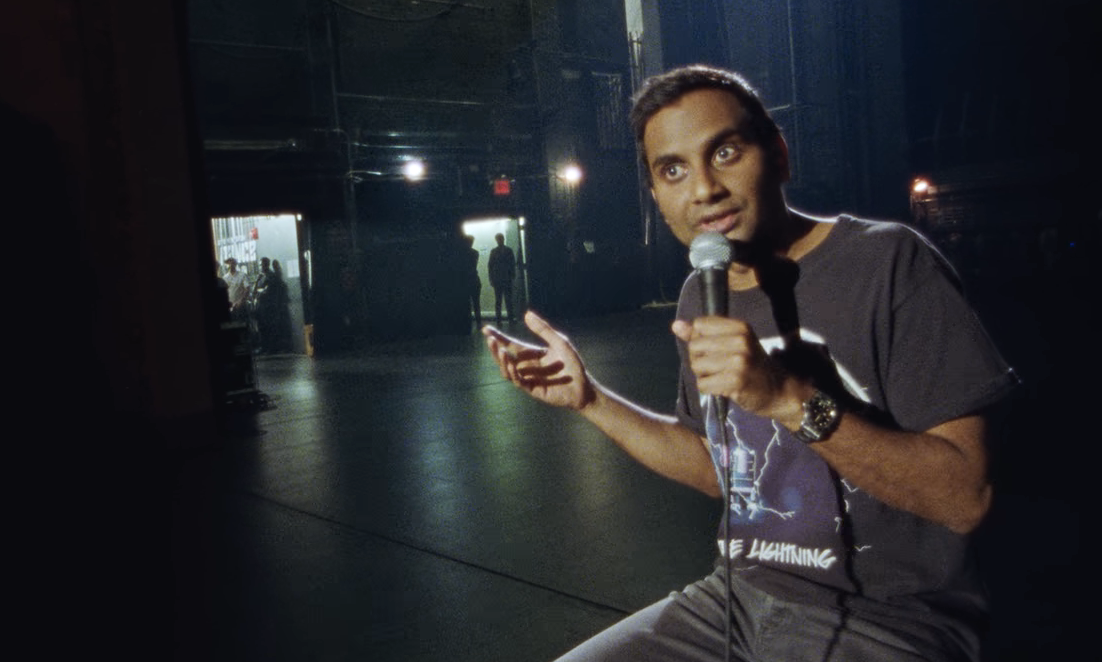 We've seen how comedians and entertainers accused of inappropriate behavior can easily return to the stage, even if they do so without an awareness of how the conversation has changed. Comedy has to change—is changing—and Ansari obviously wants to be on the right side of the shift. He's more serious here, speaking in a near-whisper at times and earnestly thanking the audience for sharing the "moment" with him at the end of the special. But it's hard to separate that sentiment from the fact that Right Now is still a carefully constructed performance. 
Still not sure what to watch tonight? Here are our guides for the absolute best movies on Netflix, must-see Netflix original series, documentaries, docuseries, and movies.
Looking for something more specific? Here are our Netflix guides for the best war movies, documentaries, anime, indie flicks, true crime, food shows, rom-coms, LGBT movies, alien movies, gangster movies, Westerns, film noir, and movies based on true stories streaming right now. There are also sad movies guaranteed to make you cry, weird movies to melt your brain, old movies when you need something classic, and standup specials when you really need to laugh. Or check out Flixable, a search engine for Netflix.