It's year-end list time again, and Google has released its annual retrospective of the most searched-for memes. Unlike last year's list, this one actually makes sense. Because the list uses searches with the word "meme" in them, it mostly managed to avoid false positives like TV shows and celebrity names.
Although you'll recognize most of these as popular memes, you might be surprised by what didn't make the list. Meme superstars Salt Bae, Distracted Boyfriend, and Roll Safe all failed to crack the top 10. It's tough to speculate about why people search for particular memes, but one factor could be consistent naming. It took a few days for the internet to settle on "distracted boyfriend" as the canonical name for that meme, and many people still only know Roll Safe as "the smart black guy." It's also possible that people searched for them without adding "meme" to their queries. Who can say? (For a more comprehensive look at the year in memes, check out our running list of the best memes of 2017.)
Anyway, these are the most popular memes of 2017 according to data. Congrats to Danielle Bregoli, a.k.a Bhad Bhabie, a.k.a. Cash Me Outside, for snatching the crown. Long may she reign.
The top memes of 2017, according to Google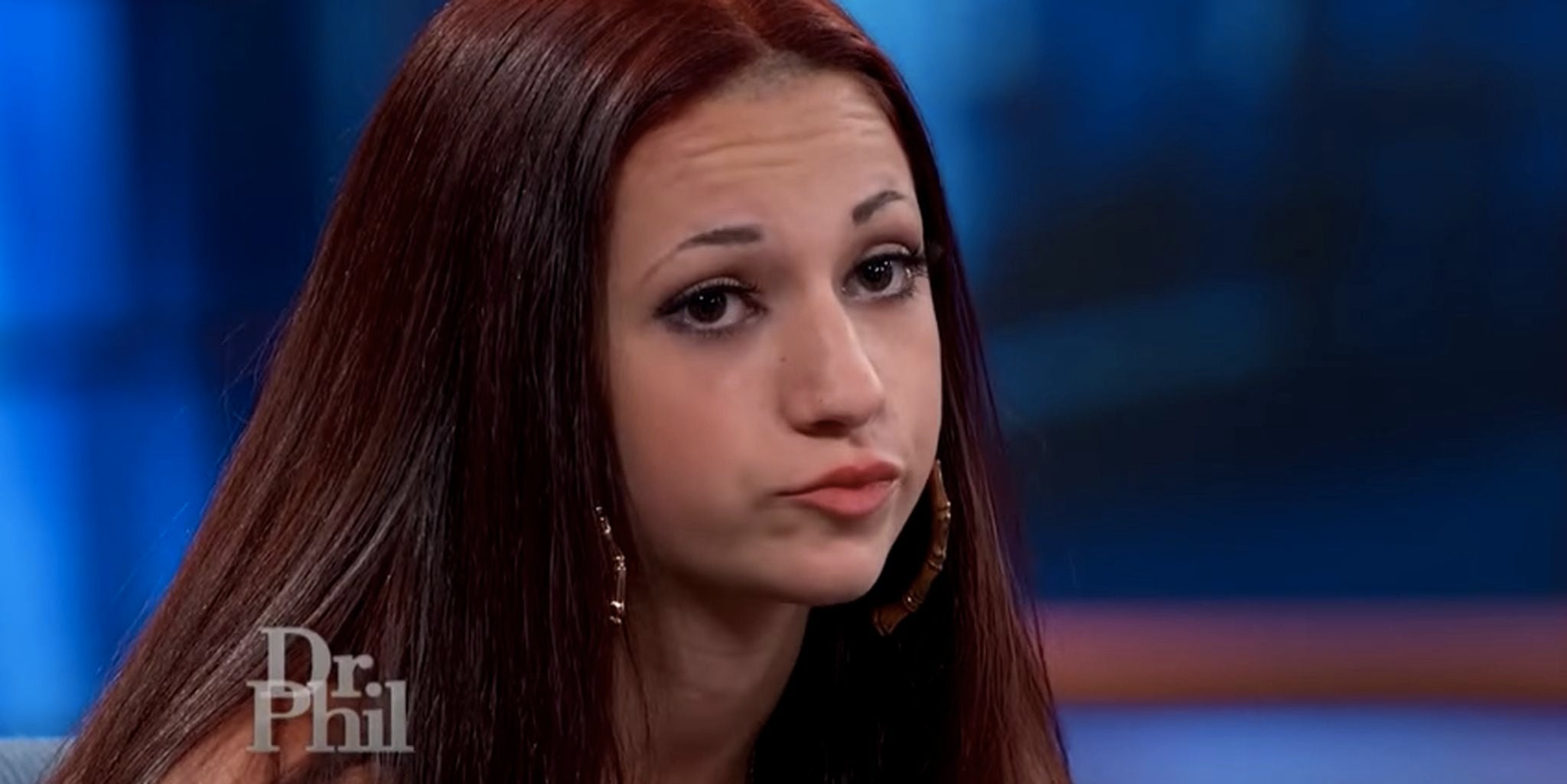 This refers to the catchphrase coined on Dr. Phil by misbehaving teenager Danielle Bregoli: "Cash me ousside, how bow dah?" To catch someone outside means to fight them in the street. Everyone loved Bregoli's precocious propensity for violence so much that the internet made her famous. She's now a rapper who goes by "Bhad Bhabie." How bow dah?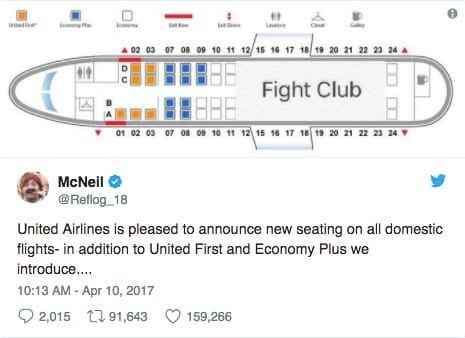 United Airlines shocked the world in April by having a doctor beaten and physically dragged from his seat on an overbooked flight. Because memes are a major way consumers express their preferences in 2017, the airline was bombarded with droves of critical memes calling them a "fight club," accusing them of brutality, and worse. It was a meme PR crisis rivaled only by how much people hate cable provider Comcast and video game company Electronic Arts.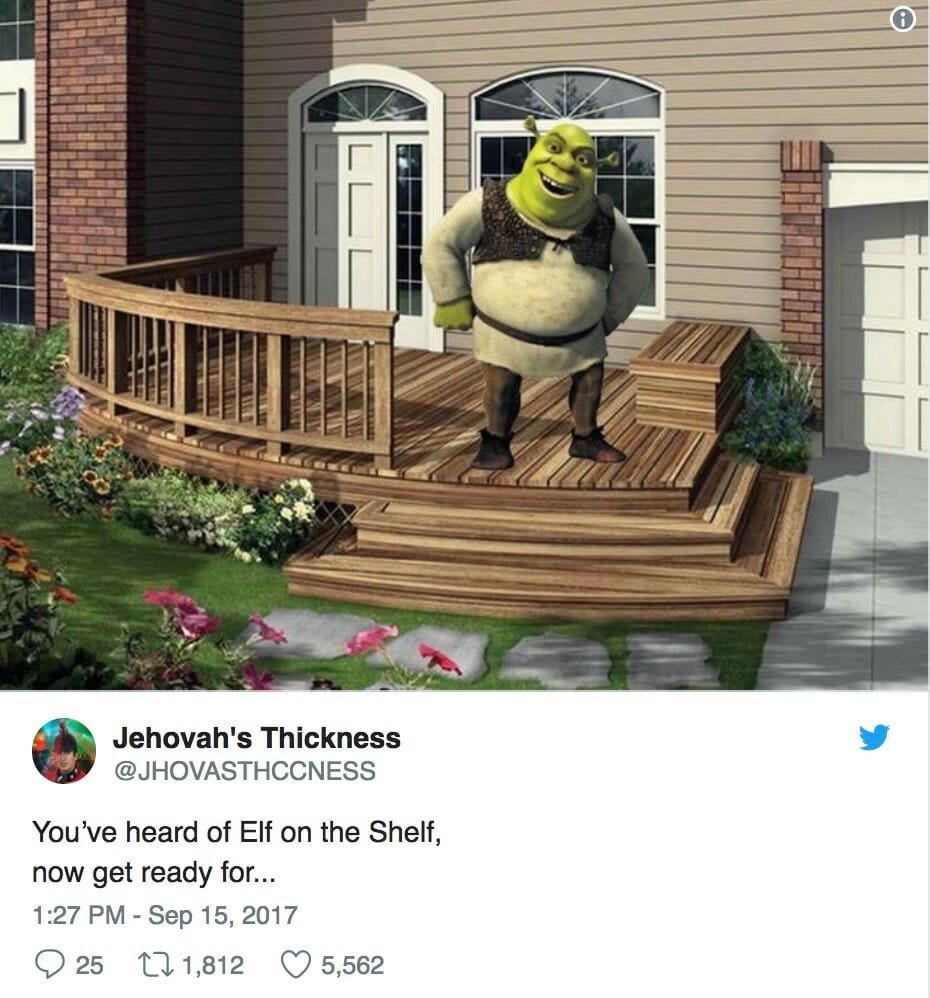 You've heard of Elf on a Shelf, the creepy Christmas toy that watches kids to make sure they're being good? Well, get ready for every other thing-on-another-rhyming thing. It started with "Shrek on a Deck," and the rhyming game exploded from there, making "Elf on a Shelf" a contender as one of the year's biggest memes. It was also, many agreed, one of the most annoying.
READ MORE:
"Wot in tarnation?" was a rhyming meme game that became popular in February 2017. It started with the My Little Pony: Friendship is Magic character Applejack, whose signature expression of surprise is "What in tarnation?" Memers found every possible rhyme they could with "tarnation" and made images to match. What in carbonation?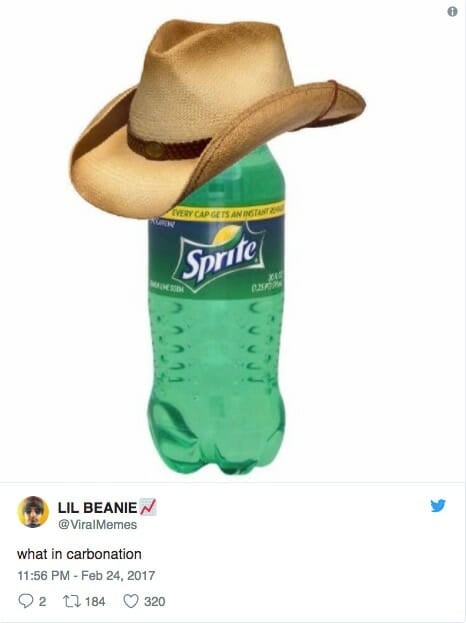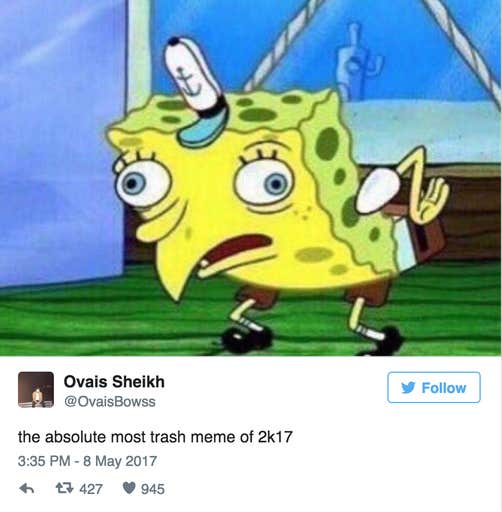 "Mocking Spongebob" is a picture of the cartoon character Spongebob Squarepants clucking like a chicken. People use the image to sarcastically rebut arguments by repeating them back in MiXed cApiTaliZation tO inDiCatE a MoCkinG TonE. It's extremely third-grade, but sometimes a third-grade attitude deserves a juvenile response.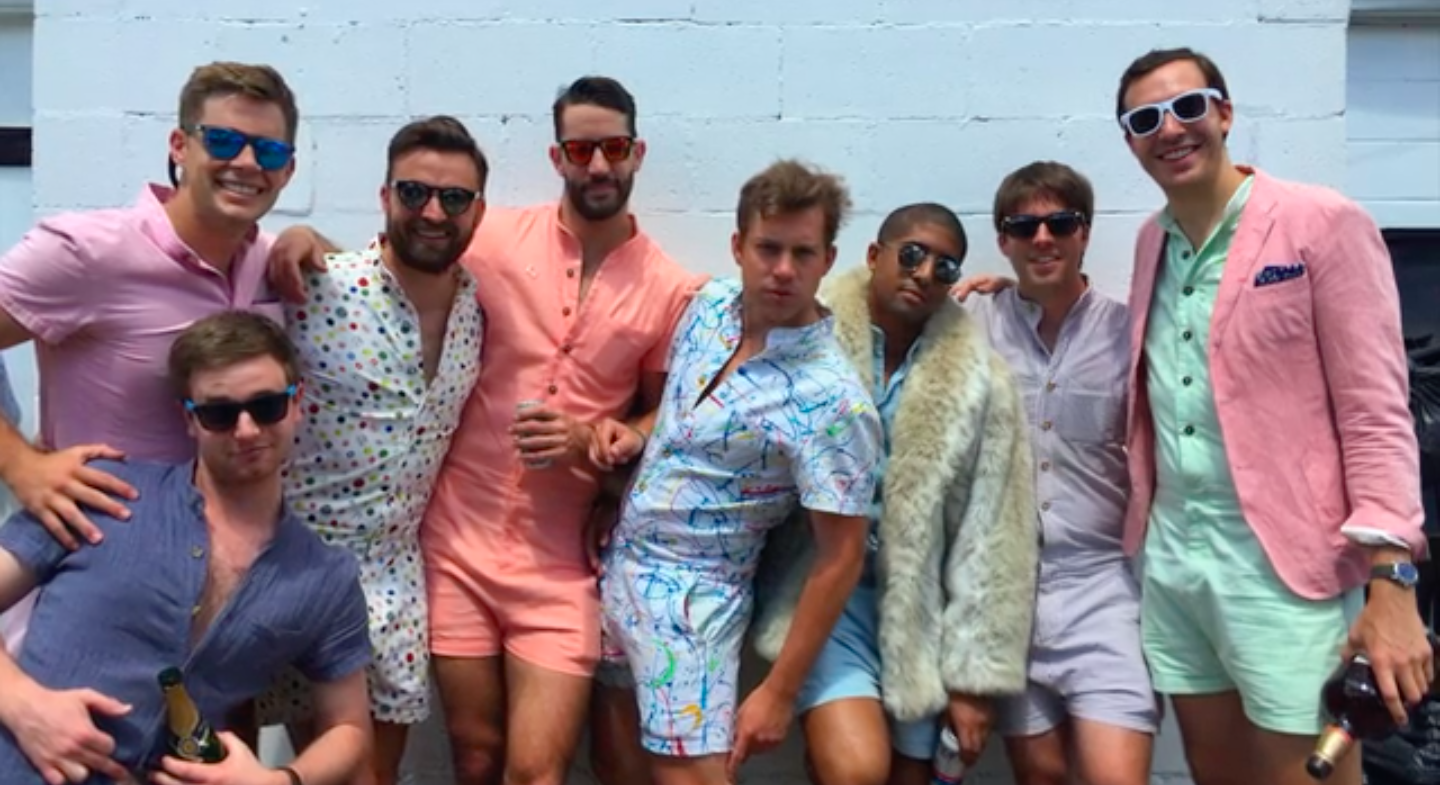 Should rompers be for men? The correct answer is "Who the hell cares?" But the debate still raged on for a week or so in May after a company started selling the "RompHim," a romper marketed to adult male consumers. It looked extremely goofy, but men asserted their right to wear it on principle. This struck women, who have been told what to wear for millennia and are still deprived of real pockets, as childish and pointless. The "controversy" died out by June, and no one ever spoke of the RompHim again.
READ MORE:
7. IT Meme
A screengrab of Pennywise the Clown lurking in the sewer in the new movie version of Stephen King's IT was a fairly big meme this year. It was easy to replace Pennywise with any character you found creepy, as we saw when Saturday Night Live did it with Trump spokesperson Kellyanne Conway.
There have been many Joe Biden memes, but we'll assume the one driving search traffic was a meme where Biden is reluctant to hand the White House over to Donald Trump and Mike Pence. The meme shows Biden with President Obama, preparing for Obama's transition meeting with Trump, and Biden proposes all kinds of pranks the president could pull on his replacement.
The meme provided a laugh for the more-than-half of the country that was in mourning leading up to the Trump inauguration, and Biden himself even acknowledged it and picked a favorite. It was this one: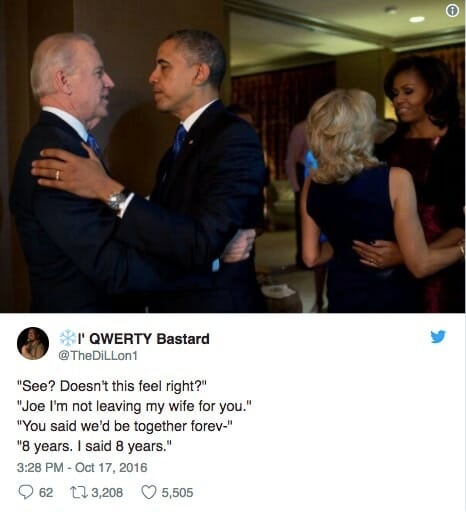 9. Game of Thrones Meme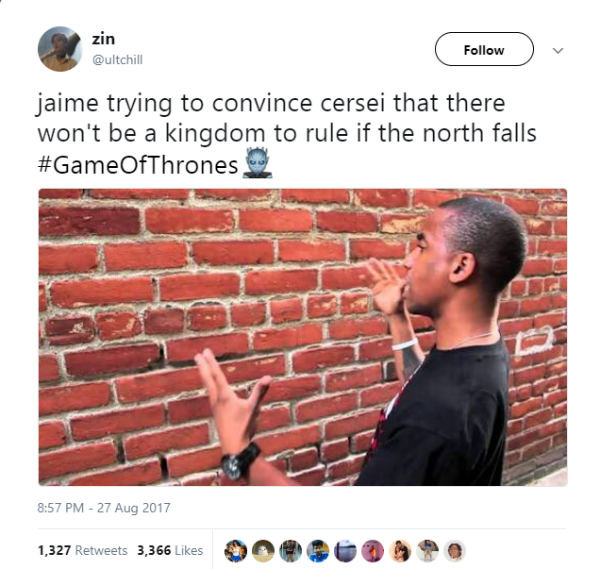 It's hard to point to a single Game of Thrones meme that dominated 2017, but the show left fans hanging this year with a short season that ramped up to the climactic battle between fire and ice. Each episode brought new memes, to the point where we had to make a list each week. Check out the best memes from the episodes "Spoils of War," "Eastwatch," "Beyond the Wall," and the season finale. Winter is here, bitches.
The Snapchat dancing hot dog filter introduced a beloved new character to the meme lexicon. Although his fame was shortlived, people were wild for this breakdancing little dude, and they made videos putting him into all kinds of situations. Snapchat canceled him before people really had a chance to get tired of him, which means we can now look back fondly at the week in our lives where we laughed at this: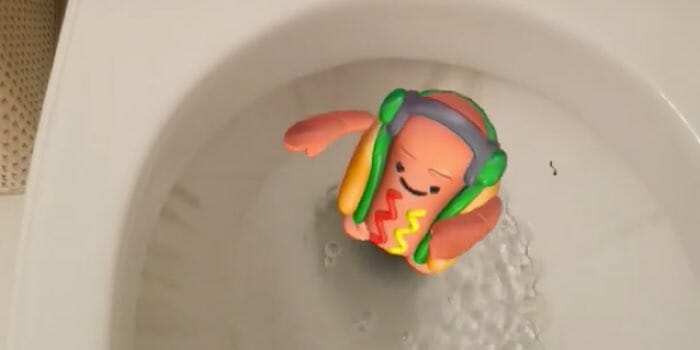 All in all, a solid year for memes.