This year, Danielle Bregoli transformed from the infamous "cash me ousside, how bow dah?" meme into bonafide rap artist Bhad Bhabie, whether we like it or not.
The 14-year-old from Boynton Beach, Florida, became a viral sensation after her Dr. Phil episode aired last September, which showcased her getting sassy with the audience and threatening to fight them outside. Scenes from the episode quickly spread as Bregoli's catchphrase—"cash me ousside, how bow dah?"—became everyone's favorite new diss.
For most people who find themselves turned into a giant inside joke on the internet, this is usually where the story ends. One month later, there's a new meme that everyone is talking about.
Bregoli is no ordinary meme, however.
The young celebrity saw an opportunity and jumped on it, almost immediately learning how to make a profit off the joke by first selling her own line of merchandise and eventually announcing she was launching her rap career.
Now, you can catch Bregoli ousside as Bhad Bhabie, the moniker for her inaugural music project, and here's the thing: She's a compelling artist who will likely be making headlines for years to come. Sure she's still going through growing pains as a thinker and teen—one Dec. 18 interview featured some particularly WTF quotes, more on that later—but Bhabie has the rap ideas to produce good music.
Here's everything you need to know about Bhad Barbie and her upcoming album.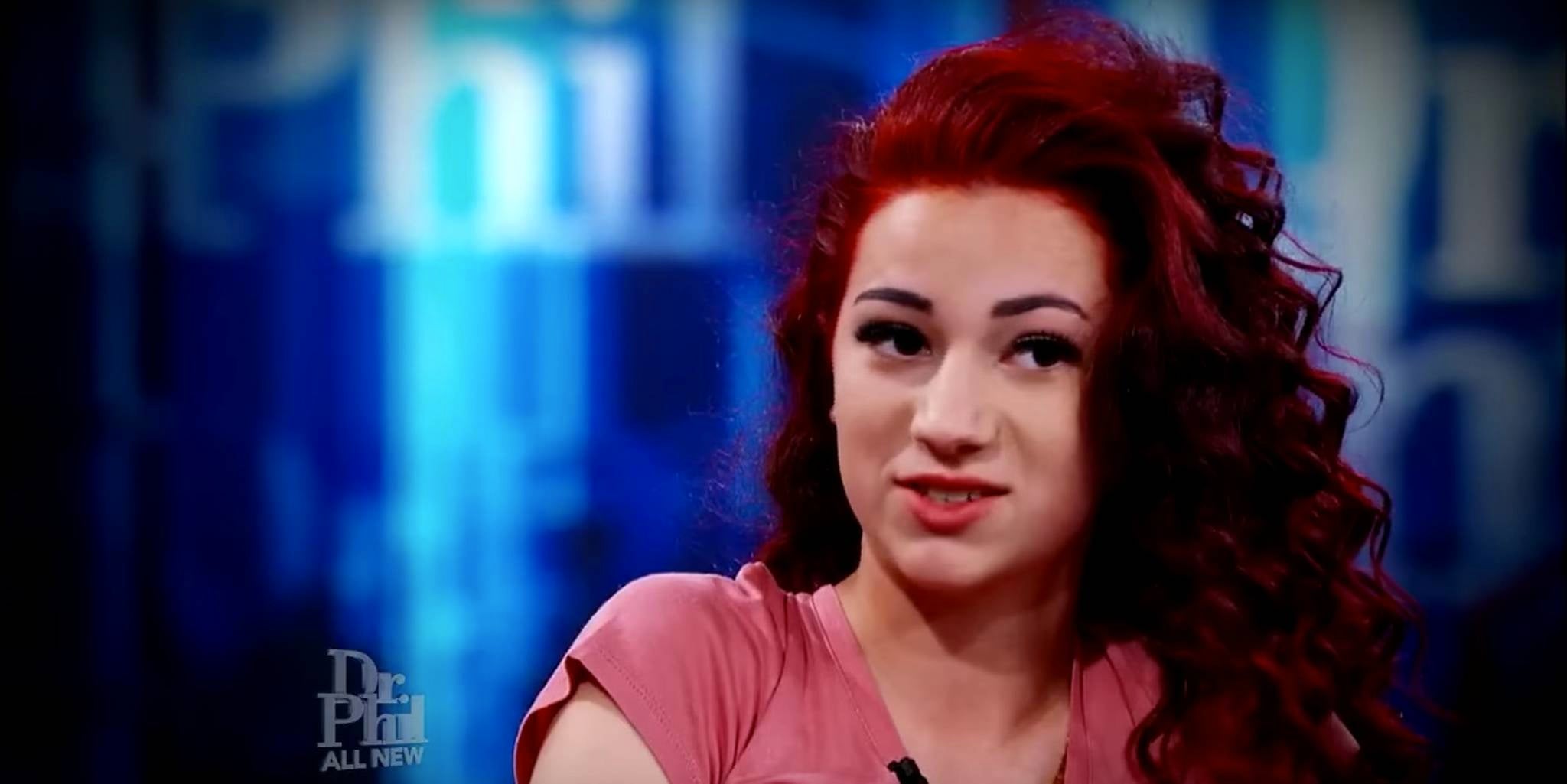 Who is Bhad Bhabie?
Danielle Bregoli, aka Bhad Bhabie, transferred her social media personality into her rap persona somewhat seamlessly. Riding on a wave of "cash me ousside" fame, the teen garnered thousands of followers (on Instagram alone she has over a million).
Even after she spent time on a Utah ranch for troubled teens as per Dr. Phil's orders, Bregoli had another brush with the law this year. She pleaded guilty to charges of grand theft, marijuana possession, and filing a false police report and was sentenced to five years probation in July 2017.
Bhad Bhabie's record deal
Bhad Bhabie self-released her first single, "These Heaux" on Aug. 26, 2017, and caught the attention of the esteemed Atlantic Records. Atlantic offered her a multi-million dollar record deal that includes multiple albums.
As of September, Bhad Bhabie is officially labelmates with Atlantic's other big-name stars, including Led Zeppelin, Ed Sheeran, Charli XCX, and Coldplay. 
Bhad Bhabie has released four official singles
The self-released "These Heaux" calls out all the "hoes" in her life. The track launched her career and skyrocketed her to no. 25 on Billboard's rap chart and no. 77 on the Hot 100, making her the youngest artist to land on the chart.
Riding on that success, Bhad Bhabie released a double feature on Sept. 22—"Hi Bich" and "Whatchu Know"—through Atlantic Records. "Hi Bich" landed her on Billboard's Hot 100 yet again at no. 68 and she ranked no. 5 on the Emerging Artists chart.
On Nov. 30, Bhabie released "I Got It," a lavish and energetic rap song that's her most melodic to date. She has a deep understanding of rap and its modern whims.
Bhad Bhabie on YouTube
Most recently, Bhad Bhabie released a remix of YBN Nahmir's "Rubbin Off the Paint" on Oct. 12. In her freestyle, Bregoli roasts her own father because he doesn't support her new record deal with Atlantic Records.
Along with updates and new releases leading up to her debut album, you can watch Bregoli react to Bhad Bhabie fans via her YouTube channel, which is full of vlogging gems including what she did this summer, reacting to scary stories, and reacting to nature.
READ MORE:
Bhad Bhabie news
Bhad Bhabie has made no further announcements about upcoming music since her double feature release in September. As of lately, her social media accounts have been filled with brand partnerships and videos from her YouTube channel, where she roasts fans and haters alike.
But with her record deal at Atlantic Records, an album is bound to be on the way soon. We'll keep you posted when we know more. For now, keep up with Bhad Bhabie by checking in on her website, bhaddest.com, where you can subscribe to her email newsletter, or follow Bhad Bhabie on Instagram.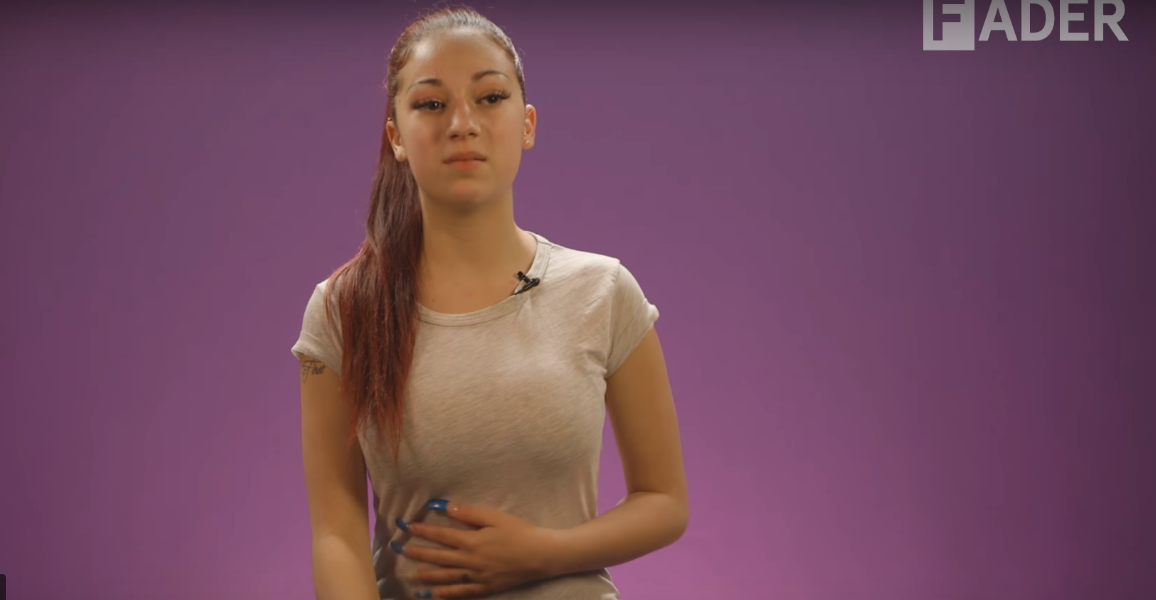 On Dec. 18, she shared some, ahem, interesting thoughts about race and cultural appropriation over at the Fader:
I look at that cultural appropriation shit and I just ignore it because it's ridiculous, it really is. You cannot act a color. Do not tell me I'm acting Black because I'm not. I'm acting "urban," or whatever you want to call it. I don't even have a name for it, I call it, "me." How I act is me. I get braids all the time, you can't tell me I'm acting Black because I braid my hair. That makes no sense whatsoever. One race does something more than another race. Honestly, Asians started tattoos. Every single race has tattoos. How come they don't tell me I'm culturally appropriating because I have a tattoo? If someone wants to do something they should just do it, as long as they're happy with it. If you're not happy with it then don't do it. Do what you're happy with and not what you think who ever else is going to tell you about you "acting a color." You don't act at all, you just do what you think is best. There's no way to act a color, that shit's ridiculous.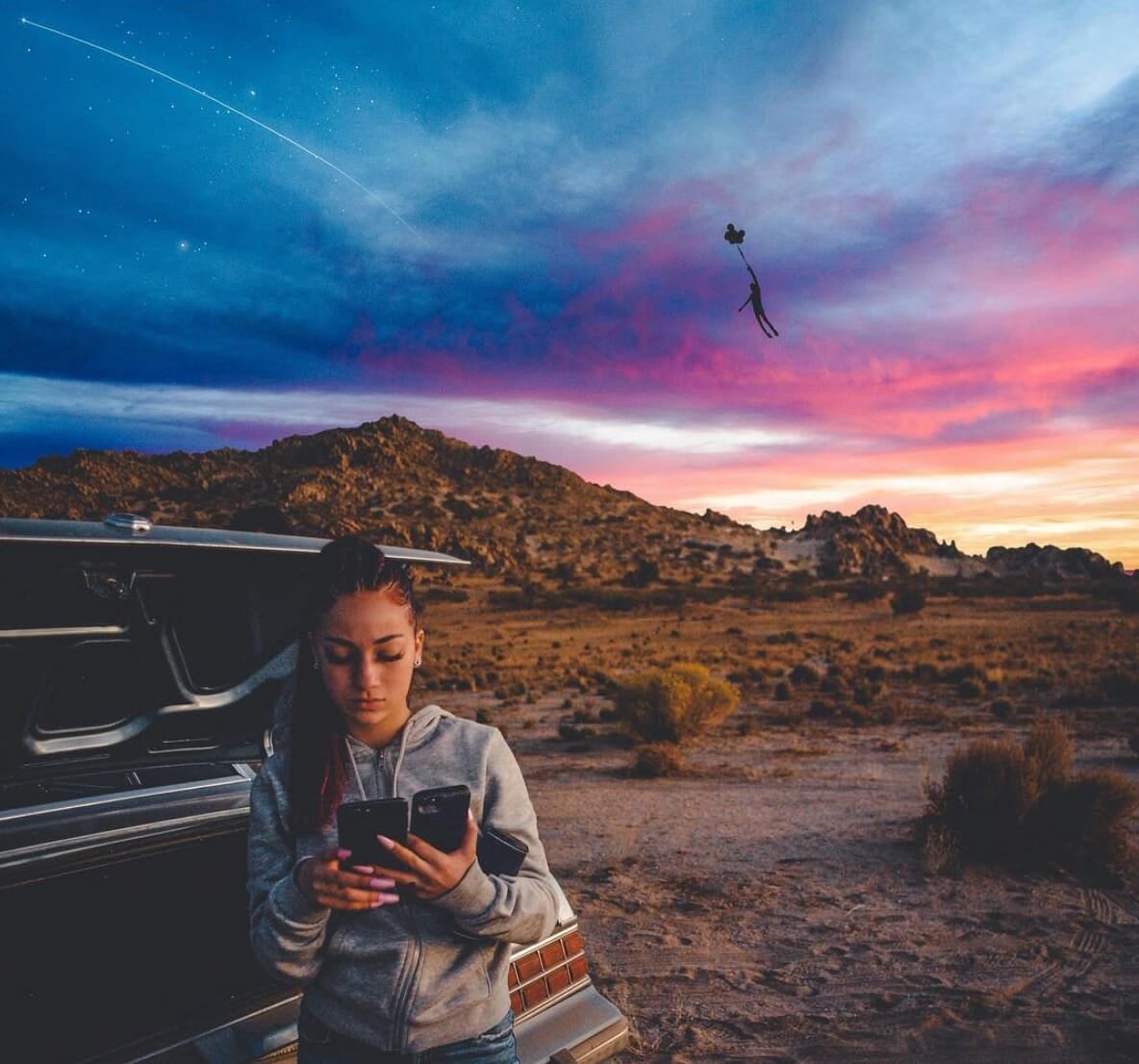 Editor's note: This article is regularly updated for relevance.