Deciding what to watch on Hulu can be a daunting task, especially if you're a viewer with discerning. The streaming platform offers a wealth of both original and acquired programming, from dystopian television dramas to '70s psychological thrillers to laugh-out-loud stoner comedies.
Because Hulu's catalog can seem intimidating to newcomers (or simply indecisive users), we've broken their library down into four categories—Hulu originals, movies, TV shows, and documentaries—and given our top five suggestions for each one. Keep reading to find what to watch on Hulu based on your own preferences.
---
The Handmaid's Tale season 3 is the new fiction, written without Margaret Atwood's book as its foundation. It takes viewers out of Gilead, instead revolving around Offred taking back her real name, June, and attempting to escape with the help of Nick. The season comes into focus more when it starts exploring the journeys of other female characters. Ultimately, season 3 retains some of the previous season's tone, while narrowly avoiding becoming a parody of itself. Season 4 is coming this fall —Audra Schroeder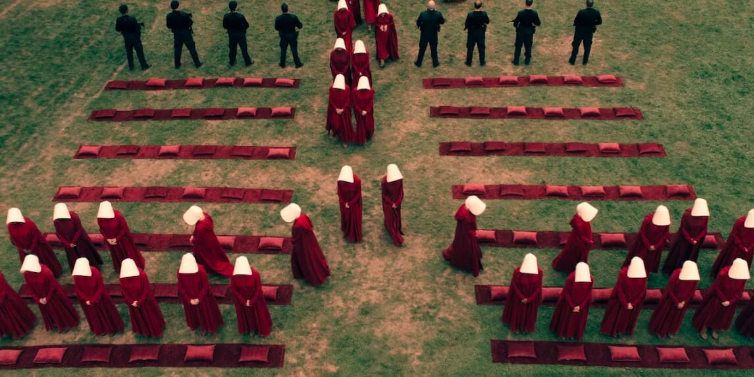 Samantha Morton stars in Harlots as Margaret Wells, a former prostitute-turned-madam of her own brothel in 18th century London. As she struggles to better her station in life, she meets resistance from societal pressures, religious zealots, and her biggest rival—who happens to be her own former madam. With Morton playing against type, Harlots is, as Nico Lang wrote in our review, "a breath of fresh air and a bawdy delight." —David Wharton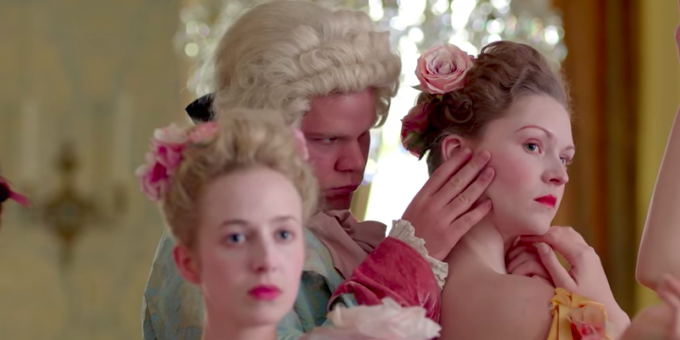 Julie Klausner and Billy Eichner (Billy on the Street) star as a pair of disenchanted New York comedians struggling to make it big without strangling anyone in the process. The pair's shenanigans put them in the path of a rogue's gallery of hilarious guest stars, including Martin Short, Kate McKinnon, Amy Sedaris, Nathan Lane, and Tina Fey. The show's third and final season introduced Lucy Liu as a successful but "morally corrupt" book editor. —D.W.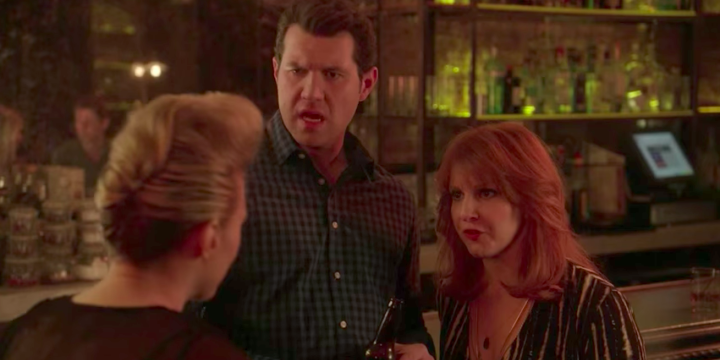 Breaking Bad's Aaron Paul returned to series television with this twisty thriller about a life inside a fictional cult known as Meyerism. Paul plays Eddie Lane, a Meyerist who's now questioning his faith. That puts him at odds with both his wife (Michelle Monaghan) and the charismatic leader of the group, Calvin Roberts (Hugh Dancy). —D.W.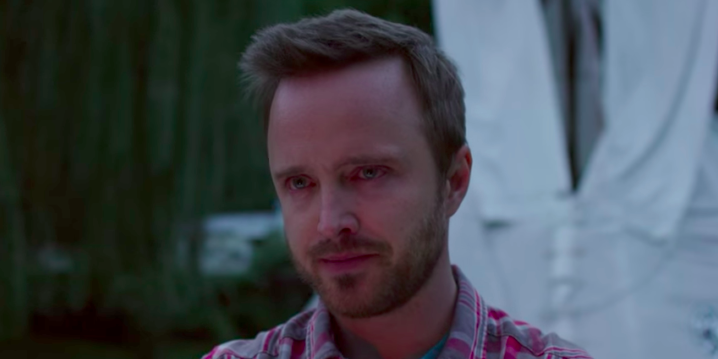 This science fiction-tinged comedy from Hulu arrives courtesy of executive producers Seth Rogen and Evan Goldberg. The premise—a janitor named Josh Futterman (Josh Hutcherson) is recruited by two resistance fighters from the future named Tiger and Wolf (Eliza Coupe and Derek Wilson) after beating a video game—is essentially lifted from The Last Starfighter. Future Man acknowledges this, and it offers copious nods to Back to the Future and Quantum Leap. But damn if it isn't funny. —Chris Osterndorf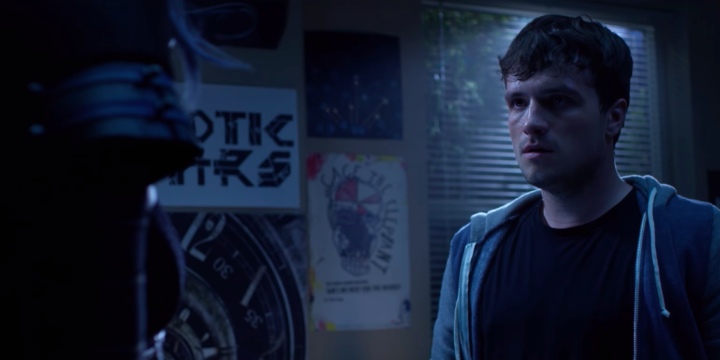 This 2017 biopic depicts the origins of Wonder Woman on the comic book page and the polyamorous relationship between William Moulton Marston, the man who wrote her, and the women who helped inspire her. Rebecca Hall shines as Elizabeth Holloway Marston, a brilliant mind in her own right. It's a worthy companion piece to Patty Jenkins' Wonder Woman, one that treats its subject matter with respect and dignity. —Michelle Jaworski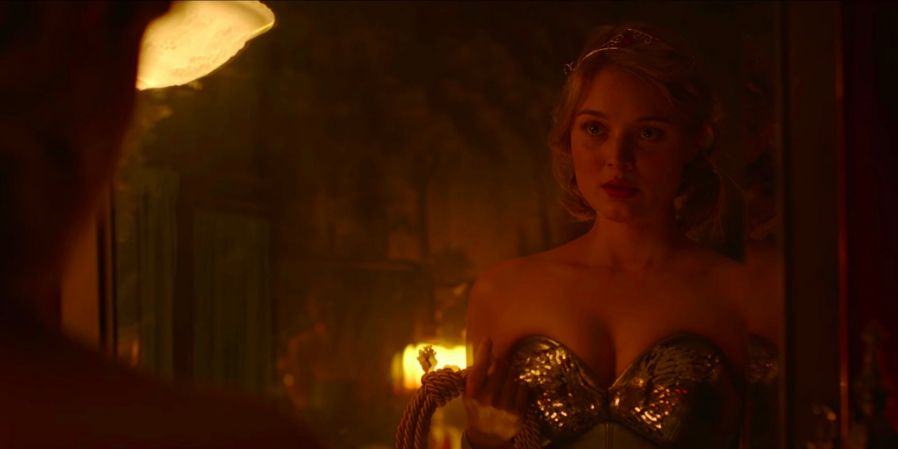 2) 50/50
Screenwriter Will Reiser tells the story of his own battle with cancer in 50/50. Joseph Gordon-Levitt plays Adam, a 27-year-old with nothing but opportunity in front of him when he falls ill. The movie follows a traditional path, with Will battling the disease and the emotional and existential reckoning that comes with it. Gordon-Levitt is tremendous, and Seth Rogen does some of his best work as Adam's best friend Kyle (echoing his real-life friendship with Reiser), and Anjelica Huston is devastating as Will's mother. The movie finds plenty of humor in Adam's situation, but don't forget to have a box of tissues close by. —E.S.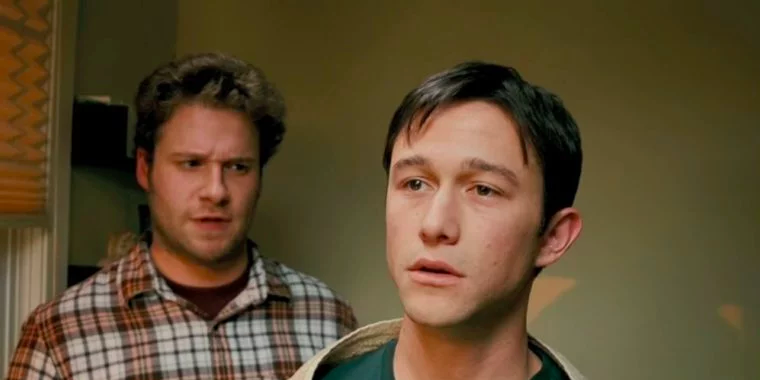 Adult Swim has built a fiercely loyal audience over the years by becoming a repository for dark, adult comedic cartoons. Rick and Morty represents the pinnacle of what an Adult Swim show can be. Created by Dan Harmon and Justin Roiland, the series follows a young boy and his mad scientist grandfather through a series of interdimensional adventures that bring chaos to every living creature in the multiverse. Pitch black comedy is rarely sentimental, but Rick and Morty regularly manage to pull genuinely moving moments from even the darkest of scenarios. Season 3 is now available on Hulu. Seasons 1 and 2 are streaming in their entirety. —John-Michael Bond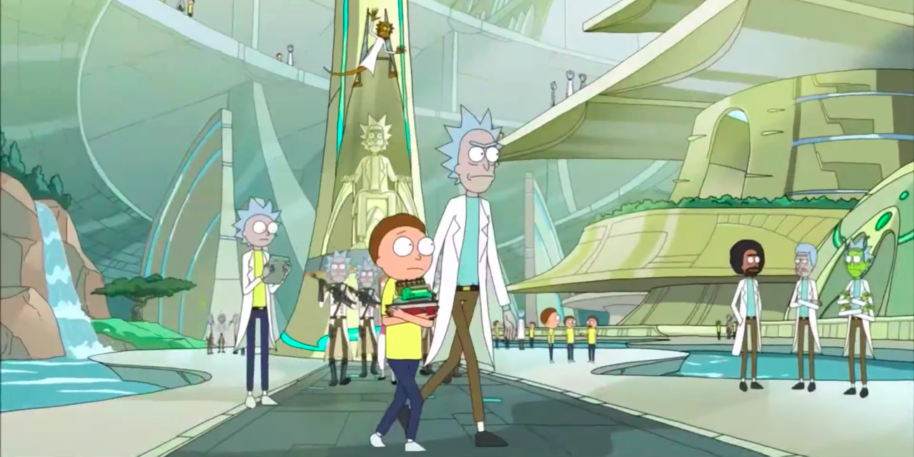 2) Brooklyn Nine-Nine
No matter how much star power a sitcom has, success hinges upon creating a cast that meshes well together. Brooklyn Nine-Nine gathers some of the best comedic actors in TV—Andy Samberg, Andre Braugher, Terry Crews, Stephanie Beatriz, Chelsea Peretti, Joe Lo Truglio, among others—and creates a hysterical working family within the context of a police station. Cops aren't having the best moment in America right now, but the lovable crew of the 99th precinct makes you wish everyone with a badge laughed this much. —John-Michael Bond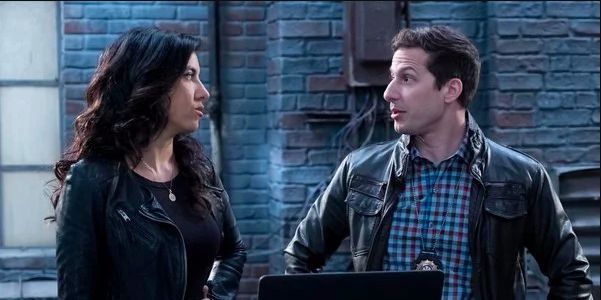 3) Empire
Fox's hip-hop soap opera has stormed the ratings and the pop charts thanks to its addictive blend of hit songs and melodrama. Lucious Lyon, CEO of Empire Entertainment, has to decide the fate of his record label when a medical diagnosis makes it clear his days are numbered. With three talented sons in the running to take over Empire, things are complicated, and the return of his ex-wife Cookie ignites an already volatile situation. That's just episode one. Starring two Academy Award-winning actors, Terrence Howard and Taraji P. Henson, Empire is the best soap opera on TV right now. —John-Michael Bond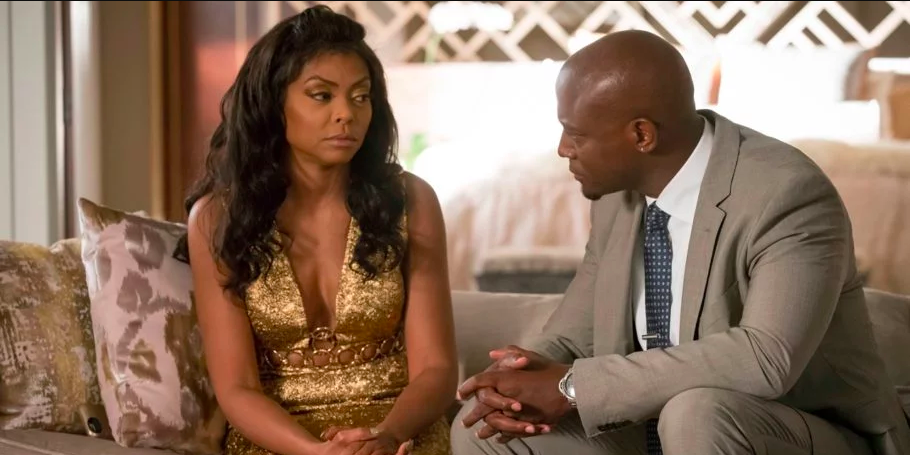 Since transitioning from a webseries to Comedy Central show in 2014, Abbi and Ilana have won our hearts and blunted minds. While the show is about the struggle to make it in New York City, the focus is really on Abbi and Ilana's friendship, which often borders on romantic (at least in Ilana's eyes). It also introduced "pegging" and "pussy weed" into the hive mind.—John-Michael Bond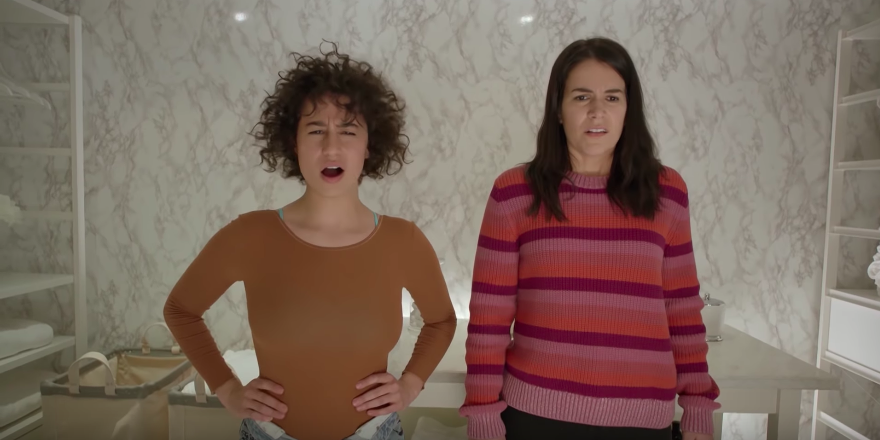 5) Black-ish
This award-winning single-camera sitcom stars Anthony Anderson and Tracee Ellis Ross as upper-middle-class parents who begin to question if their lifestyle is getting in the way of their children's cultural identity. Sitcoms that tackle issues can easily see their plots overwhelmed with preaching, but Black-ish handles the complicated racial world of modern America with comedic grace and occasionally righteous anger. Politically closer to All in the Family than The Cosby Show, Black-ish is thoughtful without ever forgetting to be funny. —John-Michael Bond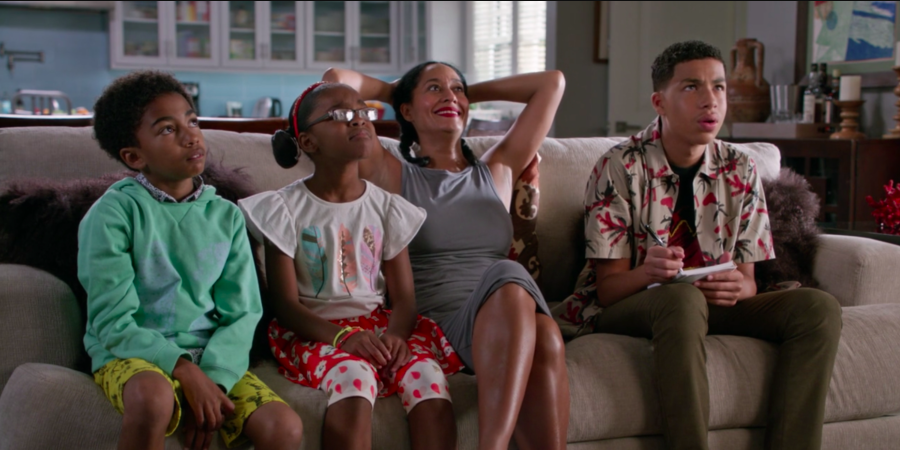 Tiny Shoulders: Rethinking Barbie is a nuanced balancing act as it tells two stories side-by-side: the long and often weighted history of Barbie and Mattel's efforts to change Barbie's iconic shape for the first time in its history. Barbie may be an avatar, but it's evident that the doll has always been much more than that—for better and worse—to critics and consumers alike. —M.J.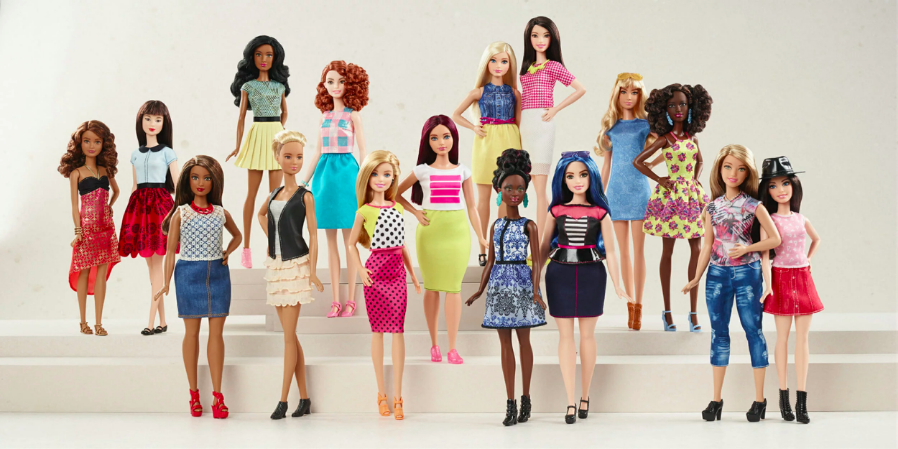 In Batman and Bill, author Marc Tyler Nobleman details his years-long quest to get Batman co-creator Bill Finger the credit he deserves. Most people don't even know Finger's name, but any element that comes to mind when you think of Batman, there's a good chance Finger had a hand in it. Like a Batman comic, the documentary has secret identities, mysteries, injustices demanding to be brought into the light, and even a conniving villain determined to steamroll the meek for his own personal gain. —D.W.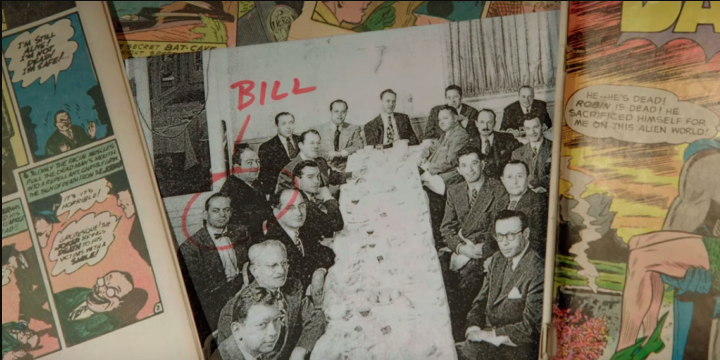 With his starring role in 1969's On Her Majesty's Secret Service, an Australian male model and former used car salesman named George Lazenby entered the small fraternity of men who've played James Bond on the big screen. But then Lazenby just walked away from a seven-film contract and a million-dollar bonus. Decoding the enigma of Lazenby is the focus of Hulu's original documentary, Becoming Bond. It's a funny, compelling look at a man determined to go his own way, even if his choices make no sense to the rest of the world. —D.W.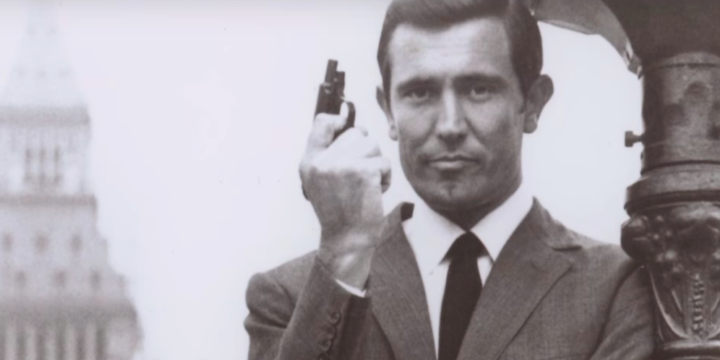 Ron Howard directed this 2016 documentary look at the Fab Five during the height of their touring years in the mid-'60s. That period includes some of the Beatles' most memorable shows, taking the band from their early days playing gigs at the Cavern Club in Liverpool, all the way up to their 1966 concert in San Francisco. Eight Days a Week was produced in full cooperation with the surviving Beatles and their spouses, and the documentary even includes a half-hour of footage from the band's 1965 concert at Shea Stadium in New York City. All of that 35mm footage has been digitally restored and remastered up to 4K resolution. —D.W.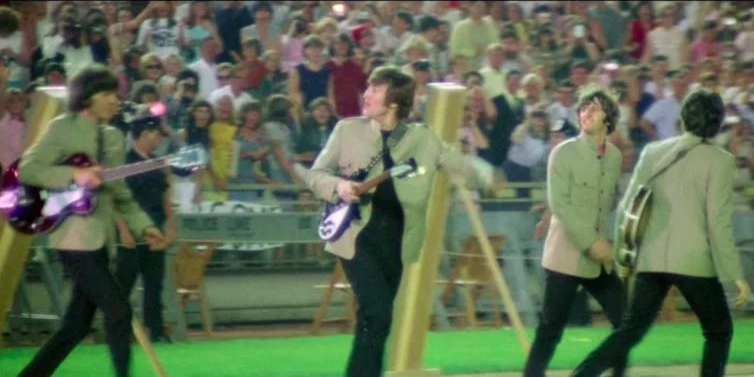 ---
The Daily Dot may receive a payment in connection with purchases of products or services featured in this article. Click here to learn more.