In 2017, streaming officially went mainstream. The first trailer for season 2 of Stranger Things premiered during the Super Bowl, YouTube TV sponsored the World Series, and The Handmaid's Tale became the first streaming show to win outstanding drama series at the Emmys. It was a remarkable year, one that delivered an unprecedented wave of new series across the three major platforms—Netflix, Amazon Prime, and Hulu—that were not only critically acclaimed but, in many cases, featured strong, compelling women in lead roles. The best part? If you missed out, you can also catch these new favorites on-demand. Here are the best new shows of 2017. (Note: For the purposes of this list, we're focused only on shows that aired originally on streaming services and debuted in 2017.) —Austin Powell
The best new shows of 2017
Margaret Atwood's 1985 novel has always felt prescient, but the debut of Hulu's television adaption hit like an avalanche. Critics and viewers alike instantly noticed the eerie similarities between the fictional world of Gilead and our own, especially as the Handmaid's uniform became even more of a protest symbol in its own right. Even without the cloud of the Trump administration, The Handmaid's Tale is quietly devastating and rage-inducing in the hands of star Elisabeth Moss and an all-star cast. Although the show stumbles in the middle and was criticized for how it handled race, it finished on a strong note and with a renewal that will take it beyond the book.—Michelle Jaworski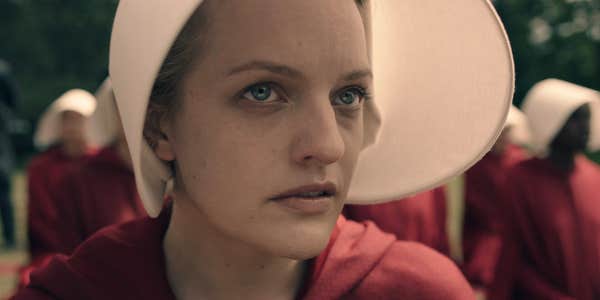 In the New York comedy scene of the early '60s, Miriam 'Midge' Maisel (Rachel Brosnahan) is your typical Upper West Side housewife. She has two kids, a husband who's a junior executive and amateur comedian, and parents who live in the same apartment building as her. Everything changes when Midge finds out that not only has her husband, Joel (Michael Zegen) been stealing his jokes from established comics, he's also been cheating on her with his secretary. In one instant, her whole life falls apart. But when she shows up to the Gaslight Cafe where Joel sometimes performs later that night and gets onstage herself, she discovers something marvelous—that she's the real comedian in her family. —Chris Osterndorf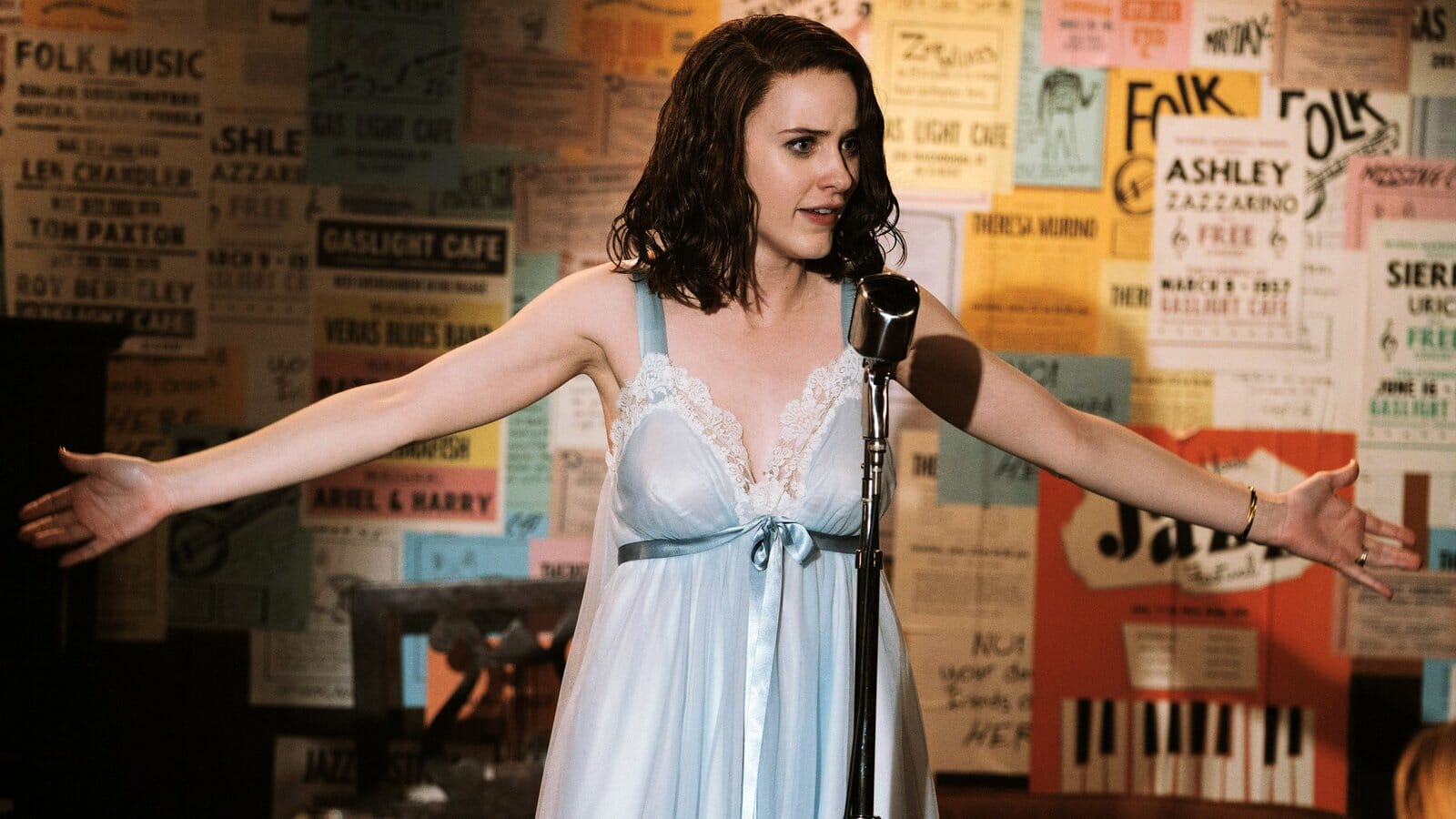 3) GLOW (Netflix)
Weeds creator Jenji Kohan gave Netflix one of its biggest hits with the prison comedy Orange Is the New Black. Now she's executive producing GLOW, a look at the weird and colorful world of the 1980s women's wrestling circuit. Community's Alison Brie stars as Ruth Wilder, a struggling Los Angeles actress who becomes one of the stars of the so-called "Gorgeous Ladies of Wrestling," or GLOW, a syndicated TV show and professional wrestling promotion that featured stunts, sketches, and even musical numbers during a four-year run in the late '80s. GLOW has all the hallmarks of a binge-worthy classic: that mix of drama and comedy that worked well for Weeds and OITNB, a unique and unfamiliar subculture to explore, plus a healthy dose of sex, drugs, and big hair. —David Wharton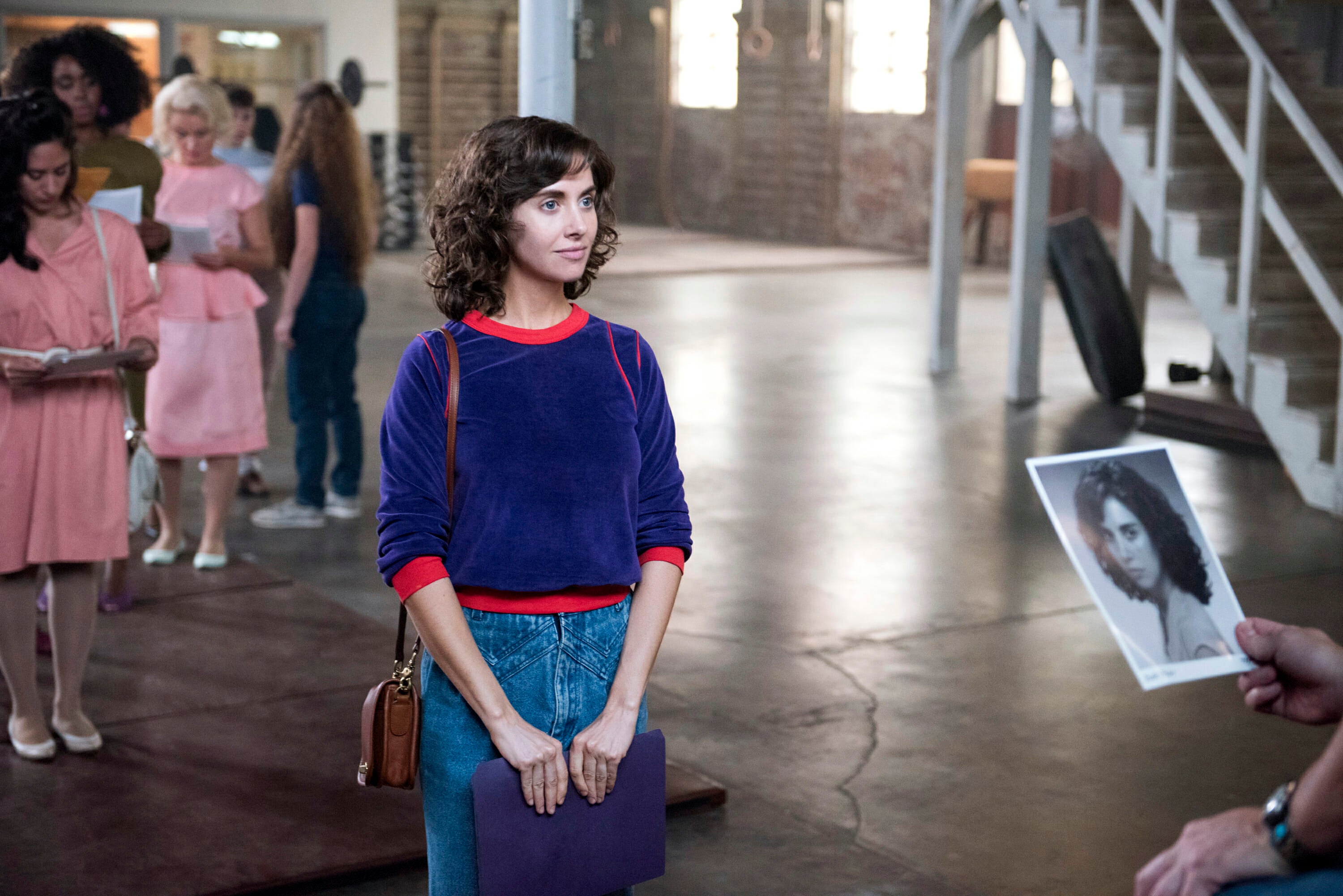 Netflix has been growing its true-crime library with Making a Murderer, The Keepers, Amanda Knox, Audrie & Daisy, Casting JonBenet, Strong Island, and Long Shot. But with American Vandal it appears to be hedging its bets and going right for parody. American Vandal is, at its core, an eight-episode dick joke. Twenty-seven faculty cars were defaced with dicks in the parking lot of Hanover High School, and Dylan Maxwell (Jimmy Tatro) is the main suspect.
"Everyone thinks I did it," he says in the first episode.
"Did what?" the interviewer asks.
"The dicks."
And so begins the exhaustive, hilarious search for answers, in the style of Making a Murderer or Serial. —Audra Schroeder

READ MORE:
5) 13 Reasons Why (Netflix)
13 Reasons Why, based on Jay Asher's 2007 bestselling novel of the same name, is a decade old, but its center still holds. Social media has made us "inadvertent stalkers, and we love it," says protagonist Hannah, by way of explaining one of the reasons she chose to end her life. Shortly after Clay (Dylan Minnette) discovers cassette tapes Hannah (Katherine Langford) made before her death, and they provide the foundation for the 13 episodes. 13 Reasons Why is told in flashback and aftermath. The central message is important: This is Hannah's "truth," you just have to listen. —Audra Schroeder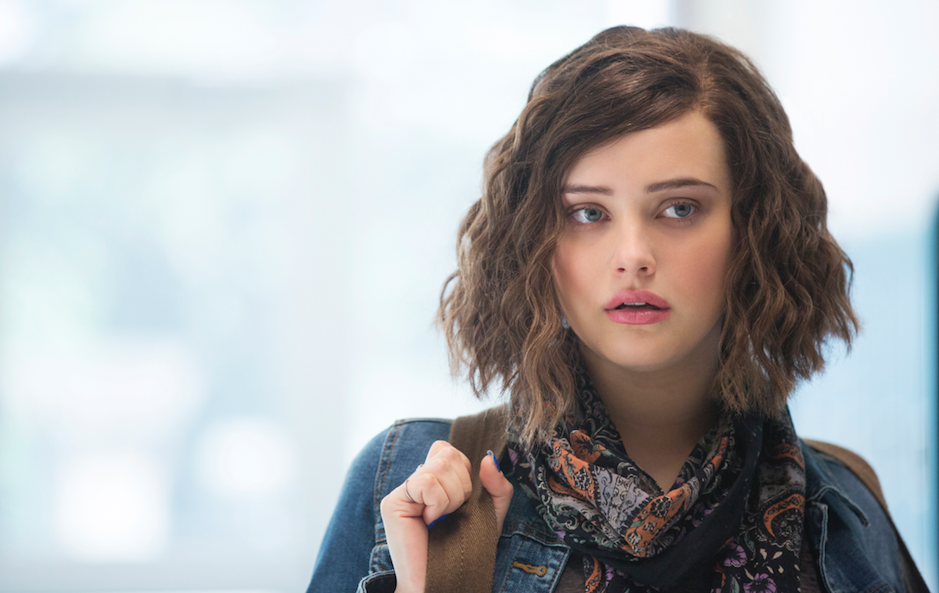 Could there be a more necessary comedy for the times we live in than Dear White People? Set at an elite East Coast university, this race relations satire follows four black students trying to make their way on an almost entirely white campus. The series, based on creator Justin Simien's film of the same name, is pointed and occasionally cringeworthy, but it's also filled with laugh-out-loud moments that exist in perfect harmony with its commentary. —Chris Osterndorf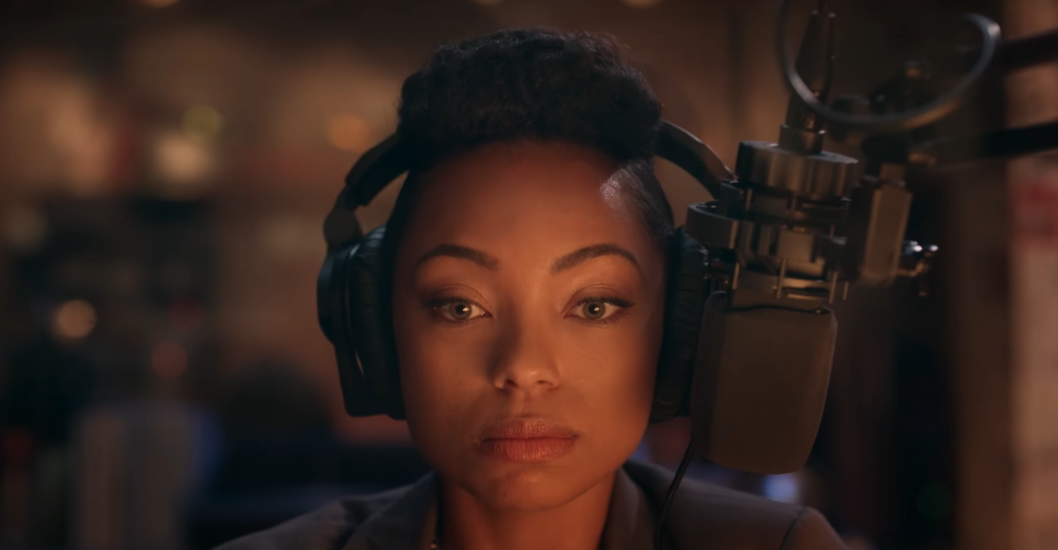 David Fincher's Mindhunter takes viewers into the depraved minds of history's most notorious killers. Set in 1977, the series follows FBI agent Ford Holden through his groundbreaking research. The true crime series tackles a difficult question: Are criminals born, or are they formed? And the answers aren't easy. But the real-life serial killers featured in the show make for helpful, transfixing interview subjects. With strong dialogue and cinematography, it's a clinical series that's already been renewed for season 2. —Danielle Ransom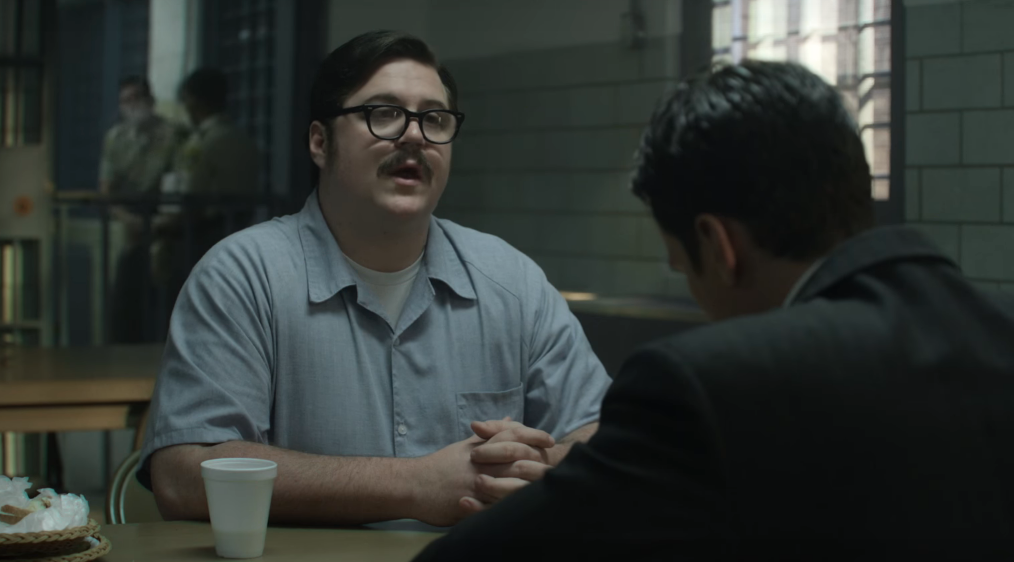 After a rocky start behind the scenes, Star Trek: Discovery breathed new life into the Star Trek franchise. With big-budget special effects, it introduced a morally complex war story with both style and substance, starring Sonequa Martin-Green as a compelling new protagonist: a human raised by Vulcans. Its unpredictable plot has inspired a lot of debate within Trek fandom, but after nine episodes and an intriguing mid-season cliffhanger, it's definitely won us over. Highlights include the time-loop episode, Anthony Rapp as Star Trek's first gay main character, and the mystery of whether Lieutenant Tyler is secretly a Klingon in disguise.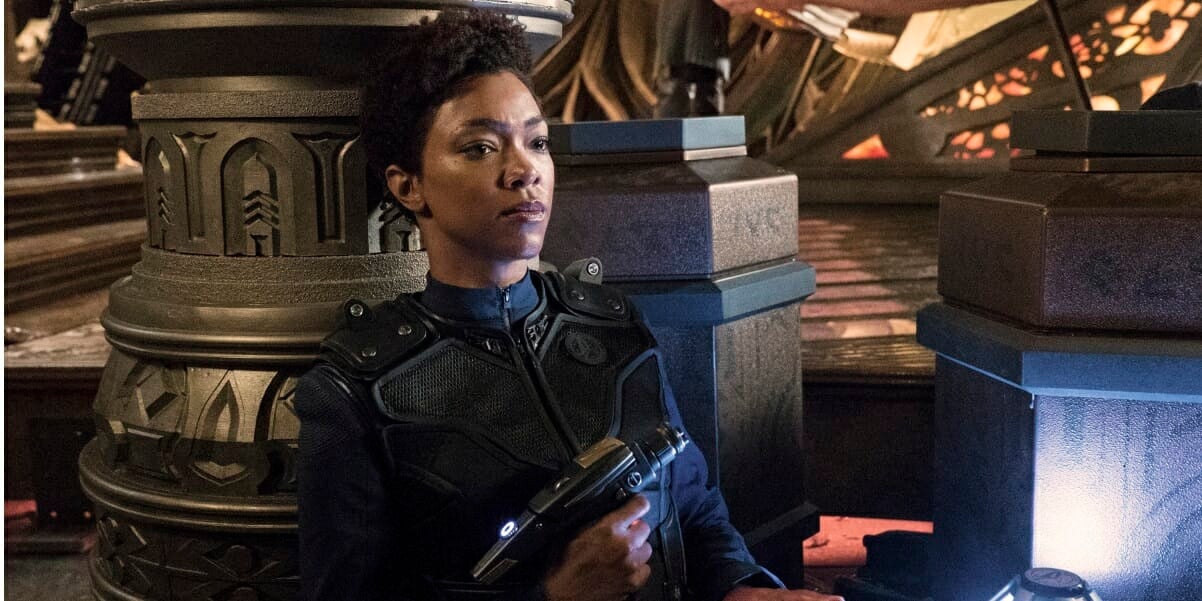 READ MORE:
The animated series is an acid trip worth taking. Created by Mike Owens (Yo Gabba Gabba) and Shadi Petosky (Mad), it's aimed at children but more likely to delight their parents. The program stars an anthropomorphic, rule-following egg who suffers from crippling anxiety (Eric Knobel) and his teal-haired best friend (Aidy Bryant). Episodes frequently deal with potent issues like confirmation bias, abandonment, identity, and queerness. Petosky, the co-creator, is an out trans woman, and half its sprawling voice cast (which includes Angelica Ross and Cameron Esposito) is LGBTQ. It's quietly groundbreaking—and never feels like an after-school special. Like Arrested Development before it, the show deftly juggles its many jokes, themes, and characters; nothing feels lost in its mile-a-minute pace. —Nico Lang
 
Netflix's new comedy Atypical looks to be providing a somewhat more nuanced approach to examining autism than some of the cringe-inducing examples of the past. Keir Gilchrist stars as Sam, a high school kid on the autistic spectrum, as he tries to navigate school, romance, family, and the show's central question: What does it really mean to be normal? Atypical was created by TV veteran Robia Rashid (The Goldbergs, How I Met Your Mother) and features a solid supporting cast, including Jennifer Jason Leigh as Sam's mom, Elsa, and Michael Rapaport as his father, Doug. —David Wharton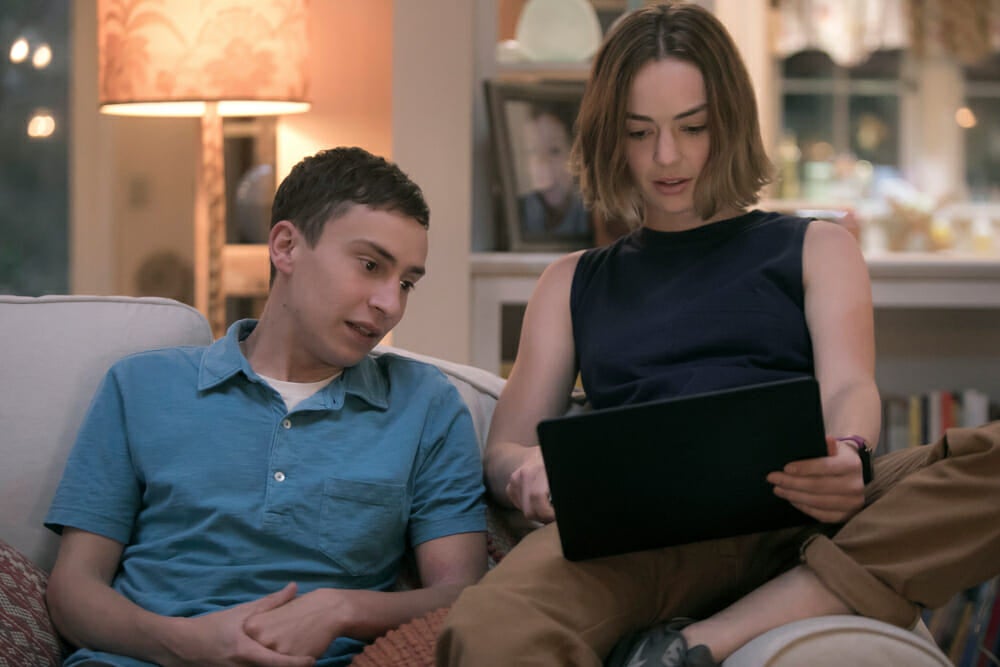 Another British import, Harlots is set in and around a brothel in 18th century London. Executive producer Alison Owen says Harlots provides the "whore's eye view" of life at the time, so expect a mix of glitz and misery, powdered wigs and debilitating STIs. The eight-part series follows Margaret Wells (Samantha Morton), a brothel owner who comes into bitter competition with a new rival, Lydia Quigley (Lesley Manville). Harlots was co-created by Moira Buffini (Jane Eyre) and Alison Newman (EastEnders). It should have an eye for period detail and verisimilitude: Show creator Buffini told Deadline that it was inspired by a real-life historical document: the so-called "Harris's List of Covent Garden Ladies," which Buffini summarized as "a London guide to whoring." —David Wharton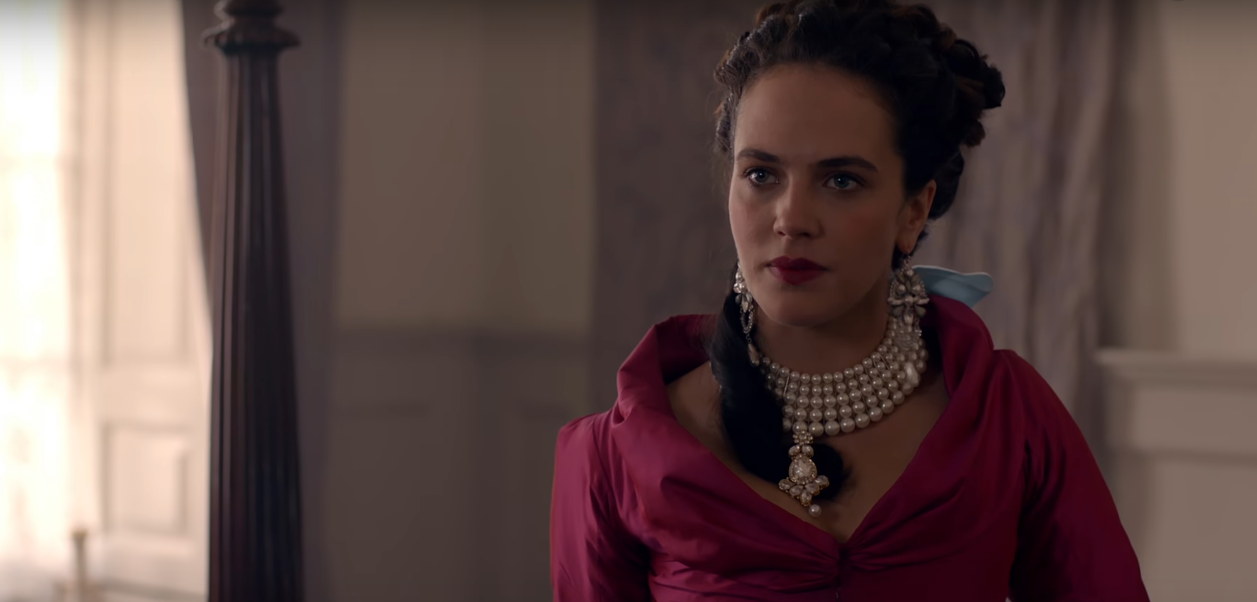 Based on Chris Kraus' fictionalized 1997 memoir, I Love Dick follows one woman's journey of psychosexual obsession, and how it affects her marriage. Chris (Kathryn Hahn) and Sylvere (Griffin Dunne) are a couple whose relationship is steeped in the arts. She's a budding filmmaker. He's finishing up his magnum opus, a book about the Holocaust. Together, they uproot their lives from New York City and move to the quirky, artistic community of Marfa, Texas. Unfortunately, things get seriously complicated when Chris becomes obsessed with a chiseled local college professor named Dick (Kevin Bacon). I Love Dick was created by Sarah Gubbins and Jill Soloway, the latter of whom is a TV veteran who's worked on shows like Six Feet Under, United States of Tara, and Amazon's own Transparent. —David Wharton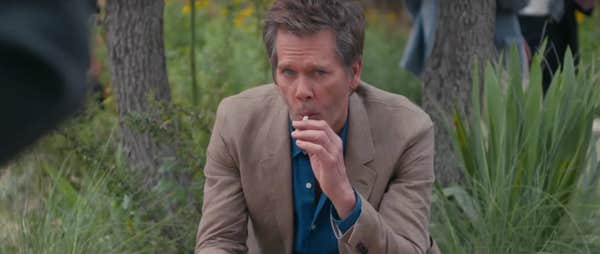 This was a big deal in its native Finland (where it was called simply Sorjonen). When it premiered October 2016 over a million people—a fifth of the Finnish population—watched the first episode. No surprise, then, that Netflix decided to add it to its impressive stable of international programming. It was a good call. Bordertown is a sleek, stylish crime drama that contrasts the macabre with the intimate. Visually sumptuous, you won't forget the Finnish landscape that cuts the usual crime drama shadows and arcing flashlight beams. —David Wharton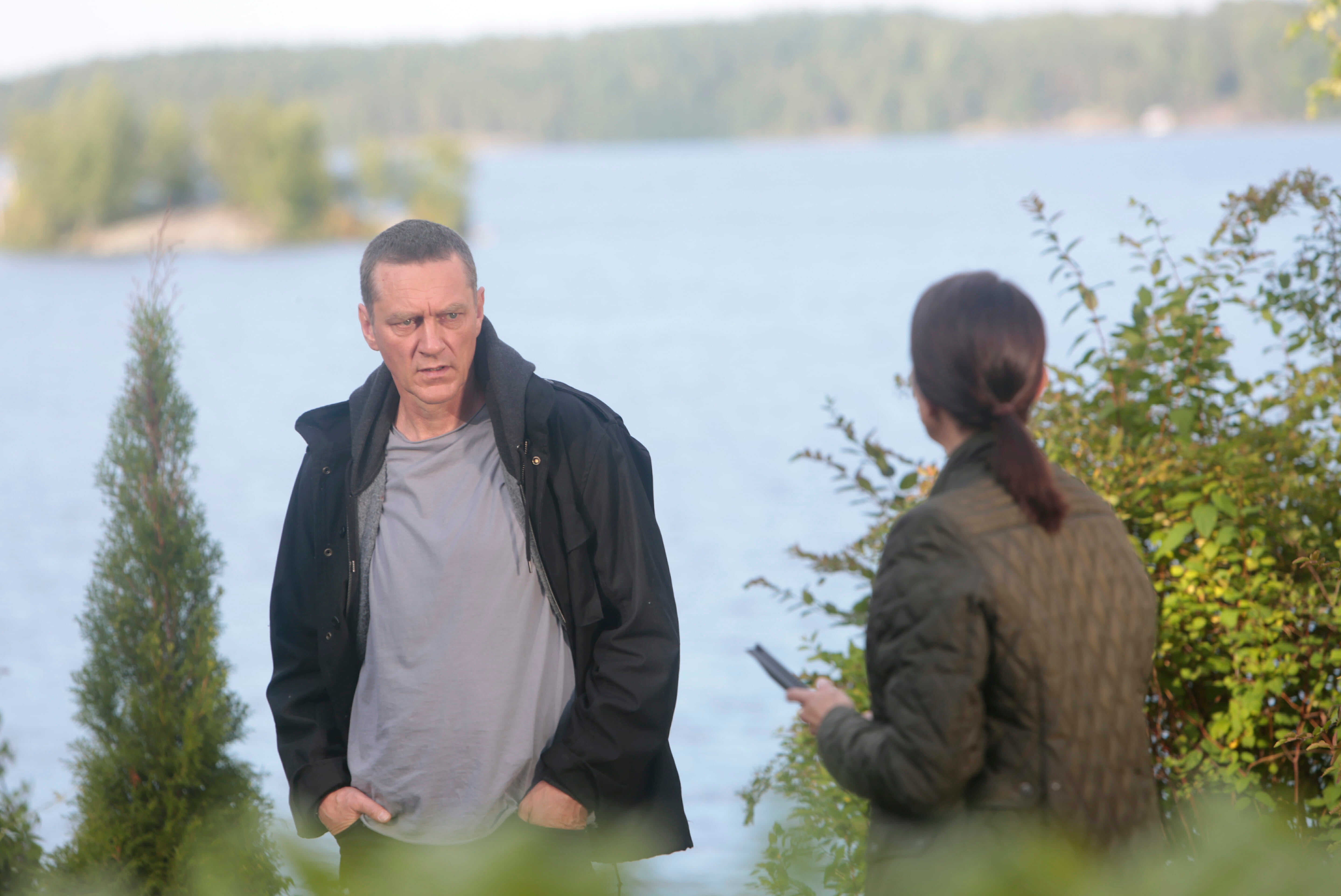 READ MORE:
Definitely more under the radar than many items on this list, Amazon's Sneaky Pete is a little gem just waiting to be discovered in your Amazon Prime queue (currently 100 percent fresh on Rotten Tomatoes). Giovanni Ribisi stars as a convict who takes on the identity of his former cellmate in order to ditch his old life and avoid some very bad people. Chief among the bad people is Vince Lonigan, a nasty gangster with a penchant for grudges, played by Bryan Cranston. That Rotten Tomatoes rating shouldn't be too surprising considering Sneaky Pete's pedigree: It was created by Cranston (Breaking Bad) and David Shore (House), and the first season showrunner was Graham Yost (Justified). —David Wharton

This science fiction-tinged comedy from Hulu arrives courtesy of executive producers Seth Rogen and Evan Goldberg. The premise—a janitor named Josh Futterman (Josh Hutcherson) is recruited by two resistance fighters from the future named Tiger and Wolf (Eliza Coupe and Derek Wilson) after beating a video game—is essentially lifted from The Last Starfighter. Future Man acknowledges this, and it offers copious nods to Back to the Future and Quantum Leap. But damn if it isn't funny. —Chris Osterndorf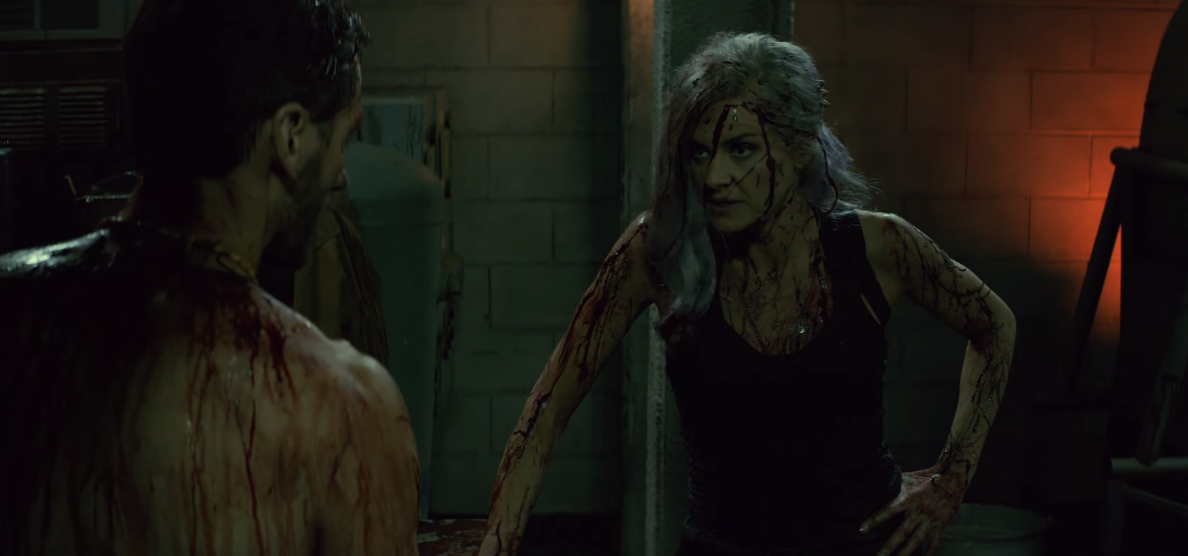 Honorable mention: The best new shows of 2017