Sign up to receive the best of the internet straight to your inbox.
Hey readers! Trump's controversial pick for the FCC was confirmed this week. Here's what you need to know.
Here's what else we've got on deck today: 
Republican FCC commissioner admits he wants agency deadlocked for Biden
Conspiracy theorists are buying Wi-Fi router shields to block 5G
Facebook failed to flag a bunch of Georgia election misinformation, study says
---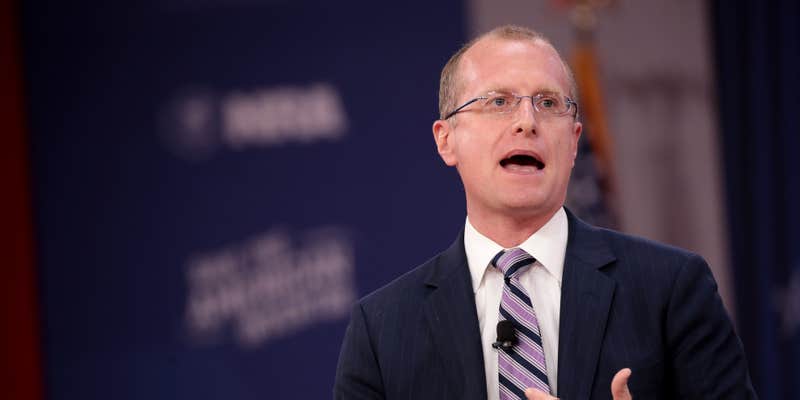 BREAK THE INTERNET
Republican FCC commissioner admits he wants agency deadlocked for Biden
Federal Communications Commission (FCC) Chairman Brendan Carr admitted that he wants the agency to be deadlocked to "forestall" Democrats pursuing their agenda.
While President-elect Joe Biden will be able to choose the chairperson of the agency, the announcement by Chairman Ajit Pai that he will step down on Inauguration Day and Senate Republicans pushing through a controversial FCC pick by President Donald Trump has created a scenario where the FCC could be locked in a 2-2 partisan tie to begin Biden's tenure in the White House.
The Senate voted to confirm Simington's this week.
If Republicans keep control of the Senate after Georgia's runoff elections, they could stall a vote for Biden's pick to fill out the agency. A partisan deadlock would mean any party-line votes—such as restoring net neutrality rules—would be highly unlikely from happening.
That kind of inaction seemed preferable for Carr when speaking with Neil Cavuto on Fox Business earlier this week.
"The good news there is the Senate Commerce Committee, under the leadership of Senator Wicker, voted favorably … on Nathan Simington who has been nominated to be a replacement Republican commissioner at the FCC," Carr said "But I think it would be very valuable to get Simington across the finish line and help forestall what really would be billions of dollars worth of economic damage that I think a Democrat FCC would look to jam through from day one in January or February."
Carr not wanting a Democratic-controlled FCC is not shocking, as he went on to point out what he considered would be at the top of an FCC agenda under a Biden administration, including the restoration of net neutrality.
On Monday, Sen. Richard Blumenthal (D-Conn.) and Sen. Ron Wyden (D-Ore.) joined a number of advocacy groups in pushing back on Simington's nomination. Blumenthal called the nomination "deeply dangerous."
—Andrew Wyrich, deputy tech editor
---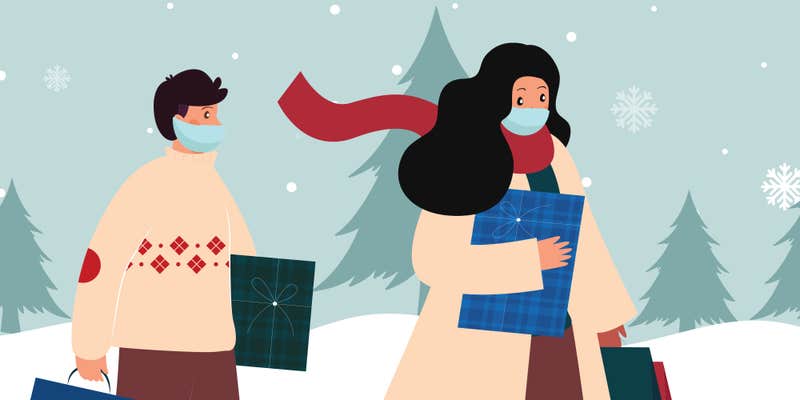 SPONSORED
Even if the holidays are different this year, there's no reason you can't plan a festive celebration with the people you live with. If you want to make preparations easy, it's as simple as placing an online order at Sam's Club. They've got you covered for everything from the traditional holiday foods to perfect gifts for the fam. Knock it all out in one go without even having to get out of the car.
---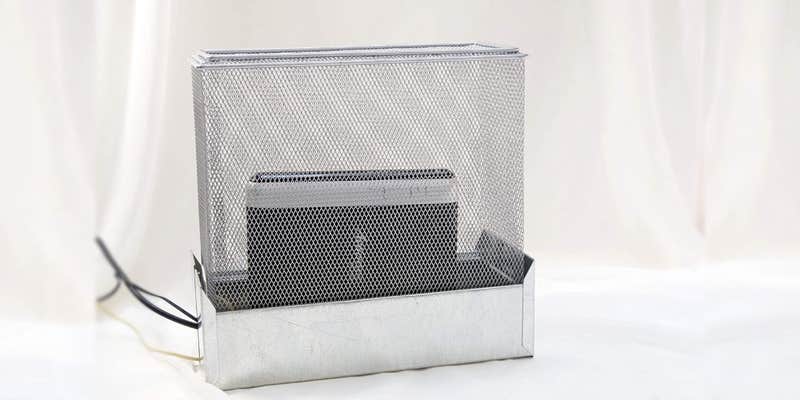 CONSPIRACY
Conspiracy theorists are buying Wi-Fi router shields to block 5G
Conspiracy theorists are buying shields for their Wi-Fi routers in the hopes of blocking what they believe to be deadly 5G signals in their homes.
But there's just one problem: customers seem to be unaware that the router shield, which is specifically designed to block electromagnetic frequencies (EMF), significantly diminishes their Wi-Fi signal strength.
The product was first referenced on Twitter by cybersecurity expert Marcus Hutchins, known online as MalwareTech.
Sold by the California-based company Safety First Shields, the aptly-named "Large WiFi Router Guard" claims to block "90% of the EMF" emitted by wireless access points. It also says "Blocks 5G."
Purchasers of the router shield, however, are confused and dismayed that the item is working as intended. In a series of 1-star reviews, users complained that the reach of their Wi-Fi had been negatively affected.
Here's why it matters: While there are practical uses for EMF-blocking tools, including the use of Faraday cages in the military to protect sensitive equipment, conspiracy theorists have long expressed interest in such products over the belief that Wi-Fi and 5G signals are inherently harmful to humans.
Although experts have debunked claims surrounding the alleged dangers, the technology has spurred countless conspiracy theorists across the globe to set 5G towers on fire over the belief that they are responsible for the coronavirus pandemic.
—Mikael Thalen, contributing writer
---
STREAM BEHIND THE SEAMS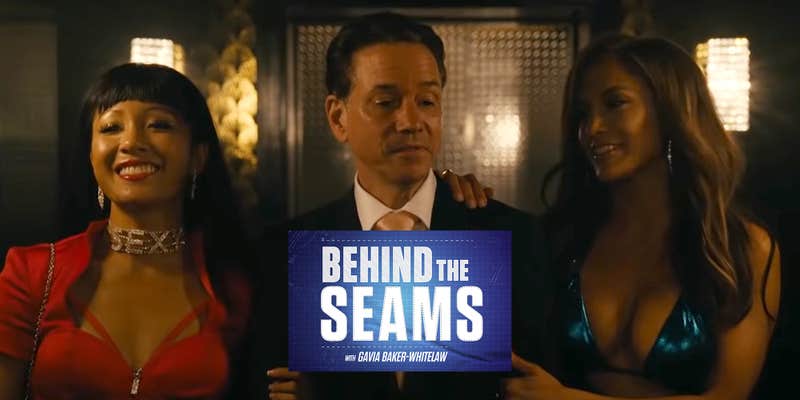 Hustlers takes place in an interesting time period: Recent enough that it feels kind of like the present day, but just long enough ago that the costumes are noticeably dated. This week's episode of Behind the Seams digs into how Hustlers dresses the early '00s.
---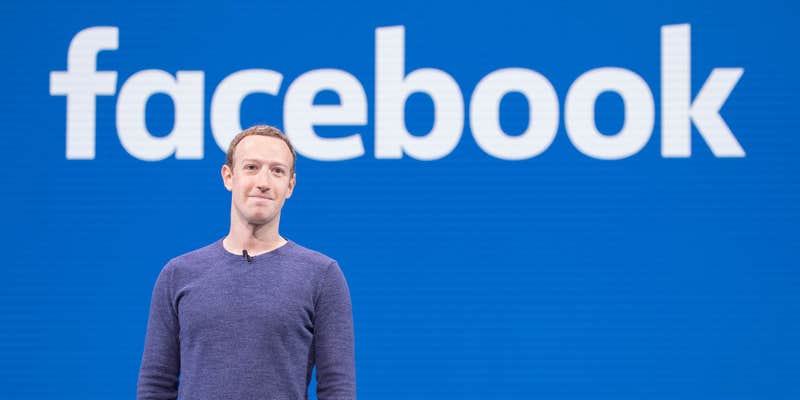 OVERLORDS
Facebook failed to flag a bunch of Georgia election misinformation, study says
Facebook didn't slap a fact-checking label on 60 percent of posts containing misinformation about the Georgia Senate runoff elections, according to a new report from a human rights group.
Avaaz looked at a cross-section of 204 Facebook posts in November that promoted 12 false claims that were debunked by the social media giant's third-party fact-checkers. Around 60 percent of those posts didn't have a label that showed that the information was false, or had just a general election label. The report found that the posts reached thousands of people.
Some of the claims in the posts included that Democrat Raphael Warnock, who is challenging Sen. Kelly Loeffler (R-Ga.), supported Fidel Castro, while others asserted that there was "significant fraud in the Georgia Presidential vote count," Fadi Quran, a campaign director for Avaaz tweeted.
Here's why it matters: Overall, posts with a generic Facebook election information label had 361,262 interactions, posts with a fact-check label had 269,971 interactions, and posts without any label had 12,173 interactions, according to Avaaz's report. Facebook is looking into the posts flagged by Avaaz, according to CNET.
—A.W.
---
BTW