Yesterday, at a hearing, President Donald Trump's lawyer Rudy Giuliani testified before lawmakers in Michigan with supposed evidence of voter fraud.
The hearing was both tragedy and farce—with one of his star witnesses claiming all Chinese people look alike—and nowhere was that more apparent than when Giuliani may have farted once or twice while getting in an argument with a Michigan representative over possibly asking Trump for a pardon.
Giuliani is 76, so it's not inconceivable he could let one slip. And the face of his co-counsel Jenna Ellis the second time around is fairly damning.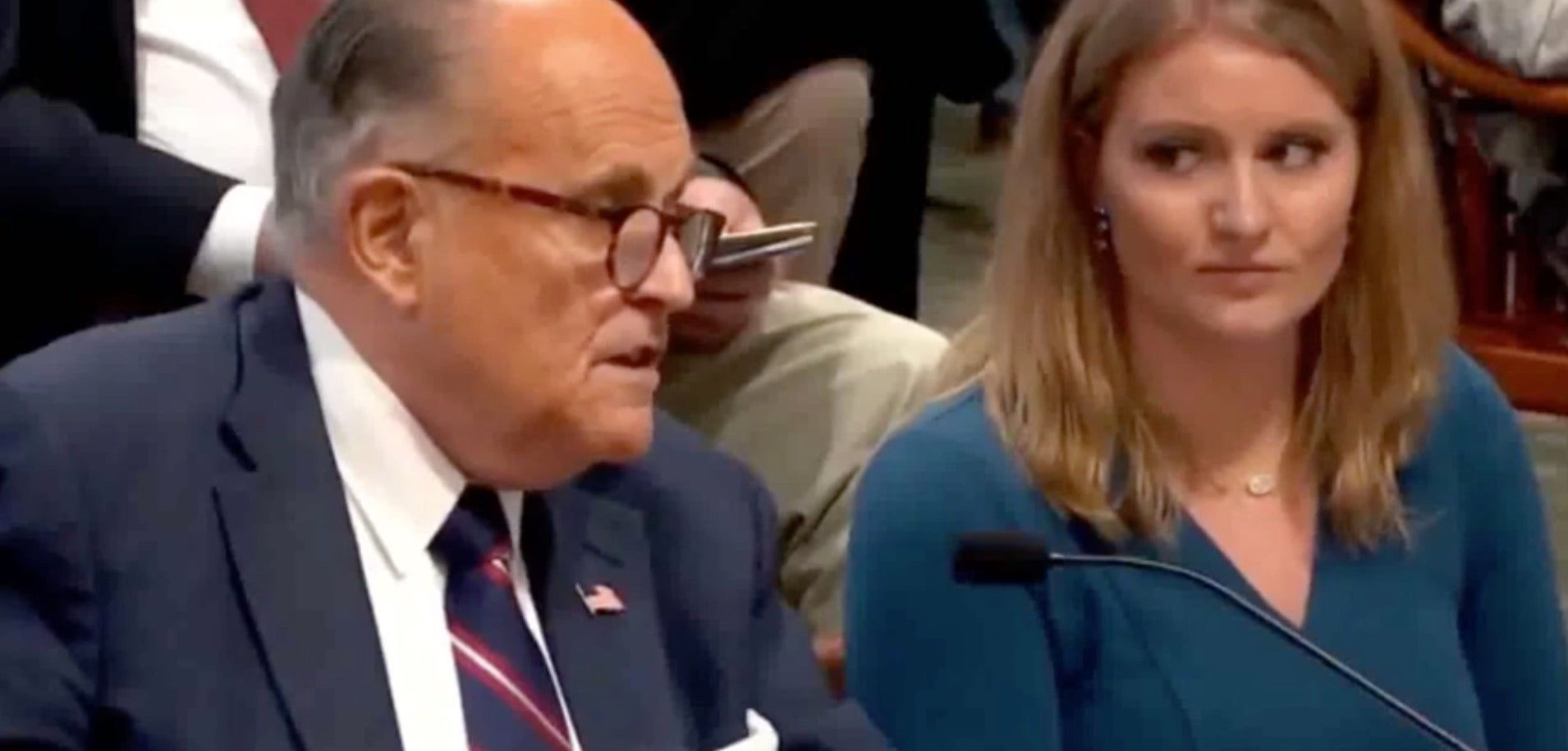 Twitter, which is not always the best judge given its penchant for assuming the worst about Giuliani, felt it was his fart.
"2020 has me on Twitter searching for 'Giuliani fart', what a year," wrote @gibba80.
More election 2020 coverage