At long last, Veronica Mars season 4 is almost here.
It's been four years since the last time we saw Veronica Mars in any form. That was in 2015's Mr. Kiss and Tell, the second of two novels that followed the release of the 2014 film. It's been just about 12 years since the show ended its run on the CW. Marshmallows who watched the show as teenagers are now in their late 20s or early 30s, dealing with student debt, mortgages, and families of their own. We may have changed, but Veronica has kept her stripes. She's still chasing killers, catching schemers, and cracking wise along the way.
Veronica Mars helped kick off the wave of revivals and renewals that have come to dominate pop culture over the last five years. Fans brought it back with the famous Kickstarter campaign that funded the film, and now Hulu is giving Veronica Mars a proper revival with an eight-episode fourth season. In the run-up to the show, Hulu will have the streaming rights to the show's first three seasons and the movie. It's time to get up to speed on what's been happening in Neptune.
Veronica Mars season 4 cast
Nearly all of the original cast from the show is returning. Kristen Bell, Enrico Colantoni, Percy Daggs III, Francis Capra, Jason Dohring, and Ryan Hansen are all on board to reprise their series regular roles. Ken Marino and Daran Norris are also back to play their fan-favorite characters Vinnie Van Lowe and Cliff McCormack. Notable absences include Chris Lowell and Tina Majorino. Lowell played Veronica's college boyfriend Piz, and the last time we saw Piz he dumped Veronica in the 2014 film. More distressing is the absence of Majorino. Her character, Mac, has been a staple of the show since early in season 1. As the Q to Veronica's 007, it will be interesting to see how season 4 fills the Mac-sized hole.
New additions to the Veronica Mars world include Oscar winner J.K. Simmons, Patton Oswalt, Mary McDonnell, and Kirby Howell-Baptiste (who appeared alongside Bell in season 3 of The Good Place). While there will be plenty of new faces, it's the old ones we're most excited to see again.
Veronica Mars season 4 plot
Veronica and the fictional Neptune, California, have seen its fair share of high-profile crimes during the run of Veronica Mars, from celebrity murderers to serial rapists and all manner of corruption. Up until the release of the trailer, all we knew about the story was a one-sentence description about a killer stalking Neptune during spring break. Keeping with the show's aesthetic of pitting dark material against an idyllic backdrop, Season 4 finds the city grappling with a bomber. Set during the seaside town's highly lucrative spring break, Neptune is overrun with potential victims and suspects for Veronica to investigate.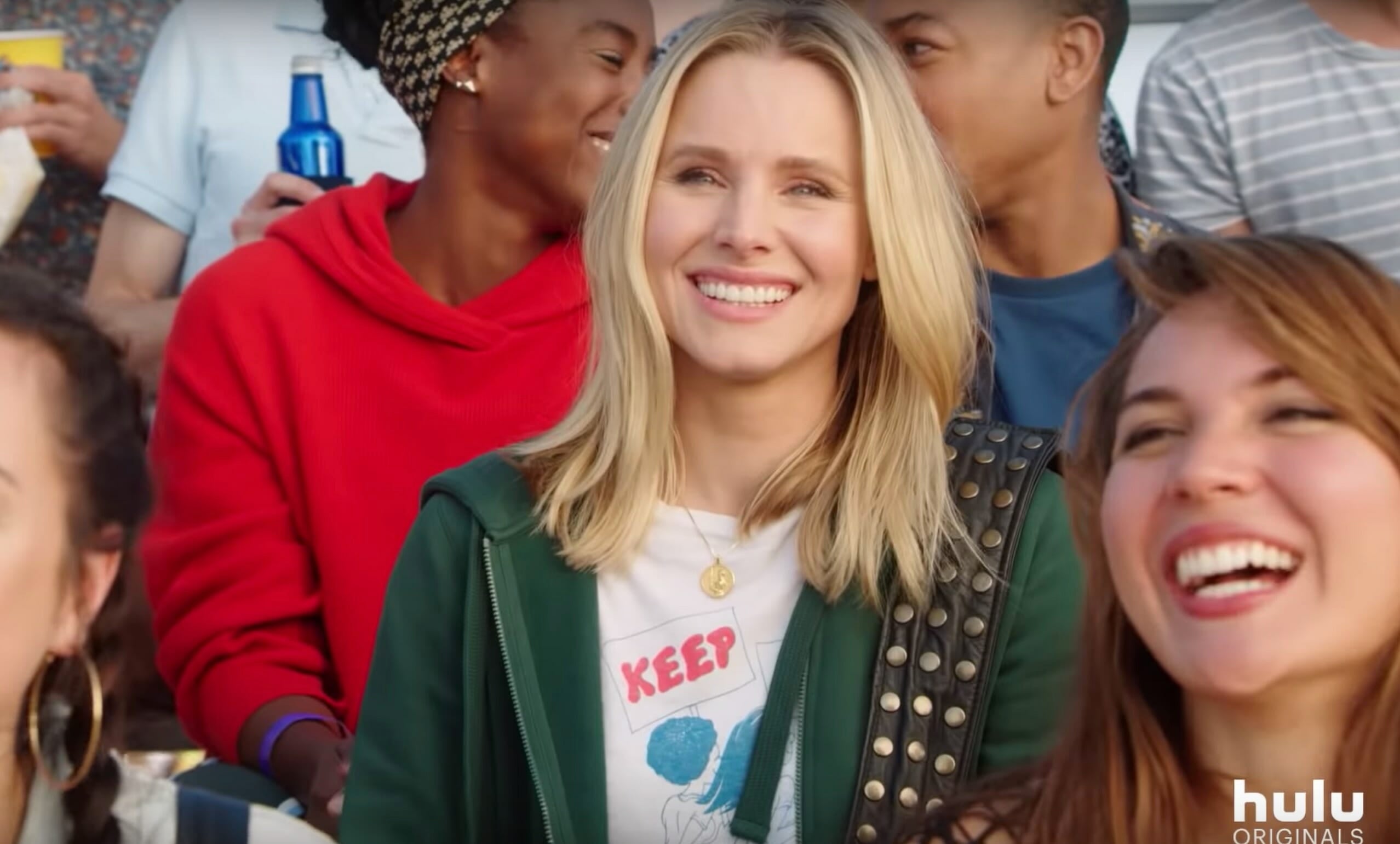 As for the behind the camera talent, series creator Rob Thomas is on board (of course), along with Mars stalwart writers Diane Ruggiero-Wright and Dan Etheridge, and notable newcomer Kareem Abdul-Jabbar.
Season 4 promises to get back to the show's roots of long-form mystery storytelling. While the movie and follow-up novels were entertaining, the formats dictated smaller scope stories, and the results were underwhelming. With eight episodes, Thomas and his team have enough room to dig deeper into the characters and the darker side of Neptune.
How to watch Veronica Mars on Hulu for free

Cost: $5.99-$11.99 per month for Hulu or$44.99 per month for Hulu with Live TV (after a 7-day free trial)
Hulu devices:

Roku, Apple TV, Google Chromecast, Amazon Fire Stick and Fire TV, Xbox One, Xbox 360, Nintendo Switch, and iOS and Android devices
Hulu is already the best way to catch up on your favorite TV shows. The streaming service costs just $5.99 per month (with ads) and allows you to watch all of your favorite current (and classic) sitcoms and adult cartoons on demand, not to mention Hulu originals like The Handmaid's Tale. But now you can watch live TV too. For $44.99 per month, Hulu with Live TV offers more than 60 channels, including ESPN, ESPN2, the CW, HGTV, TNT, and CNN, in addition to all of the local channels you're used to seeing. (Here's the complete list of Hulu Live TV channels.) You can also add premium channels like HBO and Showtime. The best part? You'll get access to the rest of Hulu's on-demand catalog for free, though you may want to consider upgrading to watch commercial-free.
Veronica Mars season 4 trailer
Hulu released a teaser trailer for season 4 on April 12 and followed that up on May 1 with the release of the full trailer.
Veronica Mars season 4 release date
Veronica Mars season 4 debuts its eight-episode run on Hulu on July 26.
Still not sure what to watch on Hulu? Here are the best movies on Hulu, what's new, the best shows on Hulu, the sexiest movies you can stream on the service, Hulu documentaries, anime, and the must-see Hulu originals.
Looking for something more specific? Here are the best thrillers, serial killer movies, and action movies to get your heart racing, classic movies when you want a blast from the past, sad movies when you need a good cry, adult cartoons, and funny movies on Hulu when you need a good laugh.