"We're here to solve the world's biggest problems," says host Jimmy Carr in the intro for The Fix, Netflix's latest comedian-helmed talk show. Carr's straight-faced delivery is anchored by more animated comedians Katherine Ryan and D.L. Hughley, who are joined by a different panel each episode. It's a bit of a variation on standup: At the end, Hughley and Ryan give monologues about the topic at hand and the panelists often feel like they're responding with pre-slated jokes instead of in-the-moment riffs.
With British comedian Carr as host, Netflix is trying out the U.K. model of celebrity panel shows, which haven't necessarily flourished in the U.S. Carr hosts 8 Out of 10 Cats, which appears to be one template for The Fix, complete with team captains and a statistical component. In the two episodes released for review, the gender pay gap is explored with Nikki Glaser and Nailed It!'s Nicole Byer; aging is tackled with Whitney Cummings and Al Madrigal. In each episode, The Fix's data expert Mona Chalabi breaks down the statistics at hand, and at the end of each show, the audience votes on which team captain—Ryan or Hughley—has come up with the best solution. In one segment, Ryan suggests a new movement called "feminismism" as a way to close the pay gap: "Exploit tax loopholes" like religions do, as a way to get back the money women have lost to men. "It's tax evasion, right?" replies Hughley.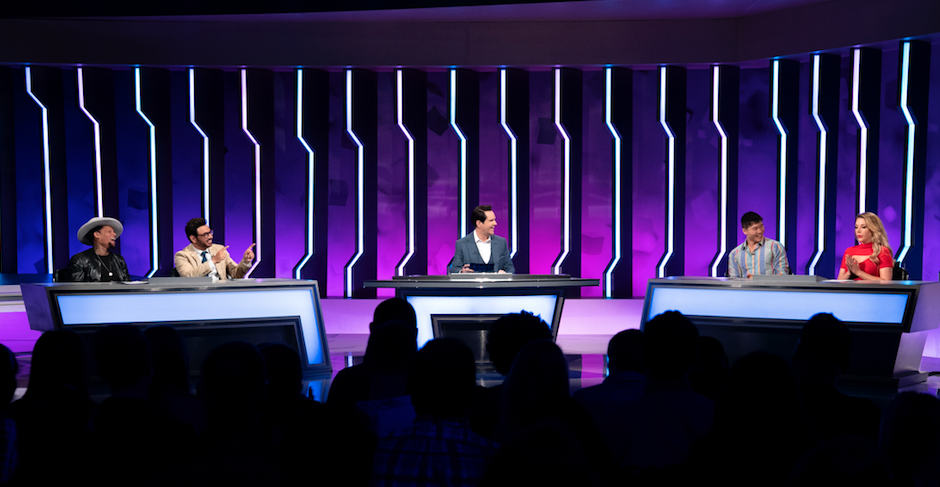 This year Netflix has experimented a lot with talk shows, most recently debuting Hasan Minhaj's Patriot Act, a weekly show in which the comedian breaks down social and political issues that often affect marginalized groups. Norm Macdonald Has a Show had something of a quiet debut after his comments about Me Too in September. The Break with Michelle Wolf was canceled after just one season, as was The Joel McHale Show. David Letterman's My Next Guest Needs No Introduction barely registered. Netflix also doesn't seem to know how to promote these shows: On its recent year-end most-binged list, none of the top 10 titles were talk shows. However, in a June report from Vulture, it was revealed that McHale's Netflix show had more viewers than his E! show The Soup.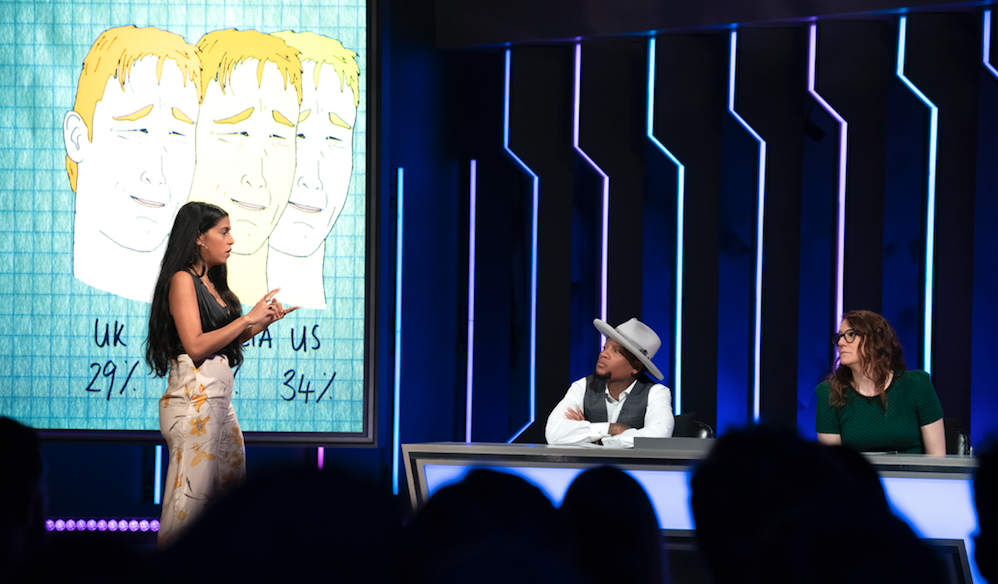 The Fix is a gamey, fun 30-minute investment but it will likely be held up to "How long will this last?" instead of "Who is the audience for this?" Netflix might not know the answer to either. Comedians tried to fix a lot of stuff this year: politics, bad tweets, reputations. Comedians even took a lens to their art form, most notably Hannah Gadsby's Nanette, which broke down how we process jokes, comedy, and trauma, and made people collectively wonder if it was Still Comedy—as if comedy only has one face. The Fix is a more a surface swipe at the world's problems, but will it translate?
Still not sure what to watch on Netflix? Here are our guides for the absolute best movies on Netflix, must-see Netflix original series and movies, and the comedy specials guaranteed to make you laugh.
Need more ideas? Here are our Netflix guides for the best war movies, documentaries, anime, indie flicks, true crime, food shows, gangster movies, Westerns, and movies based on true stories streaming right now. There are also sad movies guaranteed to make you cry, weird movies to melt your brain, and standup specials when you really need to laugh. Or check out Flixable, a search engine for Netflix.