Netflix's Wu Assassins is a strong but unnecessarily self-serious action series that serves as an unofficial mulligan for the streaming platform, mostly making good where Marvel's Iron Fist went horribly wrong. The similarities, including the supernatural elements, are evident enough to conclude the company desperately wanted an ungentrified kung fu show—and for the most part, it delivers. Deeply rooted in the style of '70s-era Shaw Brothers films, Wu Assassins enables Netflix to take the lead with Asian audiences looking to see themselves within the grand streaming algorithm.
Wu Assassins
RELEASE DATE:
8/8/2019
CREATORS:
John Wirth, Tony Krantz
STREAMING:
Netflix
Netflix's new kung fu series makes good where 'Iron Fist' went horribly wrong.
The 10-episode first season follows Kai Jin (Iko Uwais), a Chinese-Indonesian chef raised in San Francisco by Chinese triad leader Uncle Six (Bryon Mann). Six's narcissism and pursuit of power cover a softer side exclusively reserved for Kai. Kai meets Ying Ying (Celia Au), a warrior who is stuck in an extradimensional space but imbues him with the powers of the Wu Assassins. As with most kung fu shows, Wu Assassins lack clear explanations or motivations—things just are.
If you're only here for the fighting, you'll be satisfied, as the excellent combat scenes occasionally rival John Wick. JuJu Chan is a powerhouse and revelation as Zan, Six's right hand. But Wu Assassins suffers from significant plotting and directorial issues elsewhere. Too many plot points battle for viewers' attention in each episode, ranging from the supernatural to the unusual and downright chintzy. The entire plotline around undercover agent Christine "CG" Gavin (Katheryn Winnick) is forced and ineffective due to its poor scripting, which is not an isolated issue.
The show evolves with tremendous speed, shifting from what appears to be a full-on action extravaganza to action-soap. One important component of kung fu flicks—or any suitable action movie or series—is their campiness, which Wu Assassins refuses to acknowledge. Muddled and off-center in its middle episodes, the series finds its way back in the end by reestablishing Kai as its core element. (I personally took great pleasure in watching Kai and Six take on a restaurant filled with Trump voters and "militia" members.)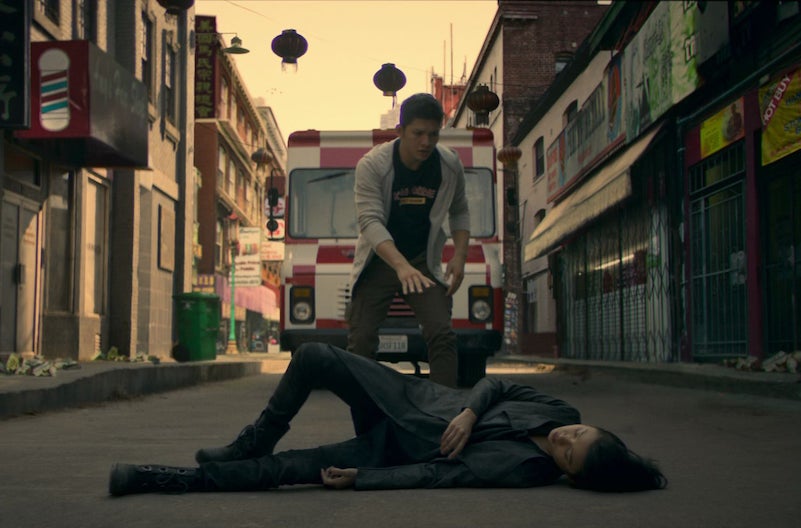 Wu Assassins can be as frustrating as it is exhilarating at times. Fortunately, the show's strengths overpower its inconsistencies, making it a fun popcorn series that at least deserves another season.
Still not sure what to watch tonight? Here are our guides for the absolute best movies on Netflix, must-see Netflix original series, documentaries, docuseries, and movies.
Looking for something more specific? Here are our Netflix guides for the best war movies, documentaries, anime, indie flicks, true crime, food shows, rom-coms, LGBT movies, alien movies, gangster movies, Westerns, film noir, and movies based on true stories streaming right now. There are also sad movies guaranteed to make you cry, weird movies to melt your brain, old movies when you need something classic, and standup specials when you really need to laugh. Or check out Flixable, a search engine for Netflix.