Palm Springs joins the vast pantheon of the many films and shows over the years—from Edge of Tomorrow and Happy Death Day to Russian Doll—to play around with infinite time loops. The format, in which a person or several characters are forced to relive the same day or span of days over and over again for some reason, is rife for comedy, drama, or even genre-friendly mindbending. On one hand, there are endless possibilities, but on the other, it will inevitably be compared to Groundhog Day, the most famous (and probably most successful) iteration of the trope.
Palm Springs

RELEASE DATE:
July 10, 2020
DIRECTOR:
Max Barbakow
STREAMING:
Hulu
Two strangers—a wedding guest and the maid of honor—at a Palm Springs wedding are inexplicably forced to relive the same day over and over again with seemingly no ways of escaping it. While its ties to 'Groundhog Day' are apparent from the get-go, Palm Springs charms with a refreshing and clever spin on the format.
In some ways, Palm Springs is a very familiar story. But once we become used with the concept itself, Palm Springs becomes much more than yet another Groundhog Day. With keen writing and humor pushing the boundaries of the genre, the uniquely hellish location for its infinite time loop, and the utter charm of its two leads, Palm Springs is fresh, earnest, and delightfully clever. And part of that freshness—and a good chunk of the humor early in the film—comes from a simple tweak to the infinite time loop formula: By bringing more than one person into the loop.
Nyles (Andy Samberg) and Sarah (Cristin Milioti) meet at the wedding of Abe (Tyler Hoechlin) and Sarah's sister Tala (Camila Mendes). Nyles spends most of the wedding drinking and wandering around in a Hawaiian shirt and swim trunks, a mix between a nuisance and the world's most ideal wedding guest while Sarah, the black sheep of the family, is treated with kid gloves by her family because they see her as "a liability who fucks around and drinks too much"; they're right, Sarah concedes right after. Between the awkwardness of weddings and the many absurd situations that can arise from them, they quickly hit it off.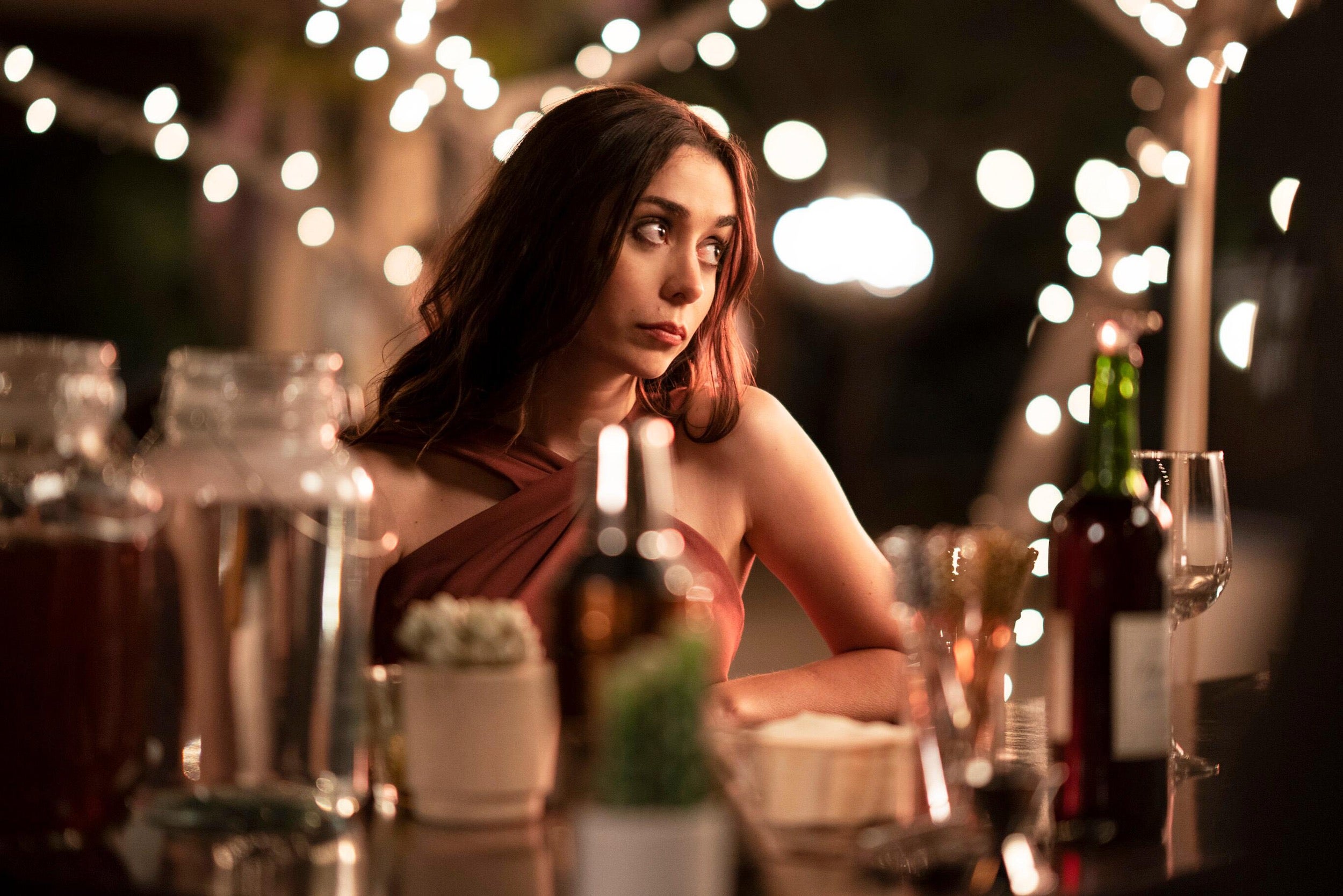 But a wrench is quickly thrown what could've been either a budding romance or just a quick wedding tryst after Sarah is sucked into an infinite time loop—and she's horrified and outraged to learn that Nyles knows exactly what he's stuck in. He's been there long enough to more or less embrace the nihilism of being able to do whatever he wants within the span of that day. He's also more than aware of that desire to escape the loop through distance or death (his least favorite of the latter is slowly dying in the ICU because they can still feel pain), so he attempts to warn Sarah just how futile her attempts to escape it will be.
"I decided a while ago to sort of, give up and stop trying to make sense of things altogether because the only way to really live in this is to embrace the fact that nothing matters," Nyles explains.
That doesn't mean she doesn't try anyway, to her own detriment; she even tries the Phil Connors approach to be the most selfless person ever to escape the infinite time loop, which goes about as well as when Eleanor Shellstrop attempted something similar for a slightly different reason on The Good Place.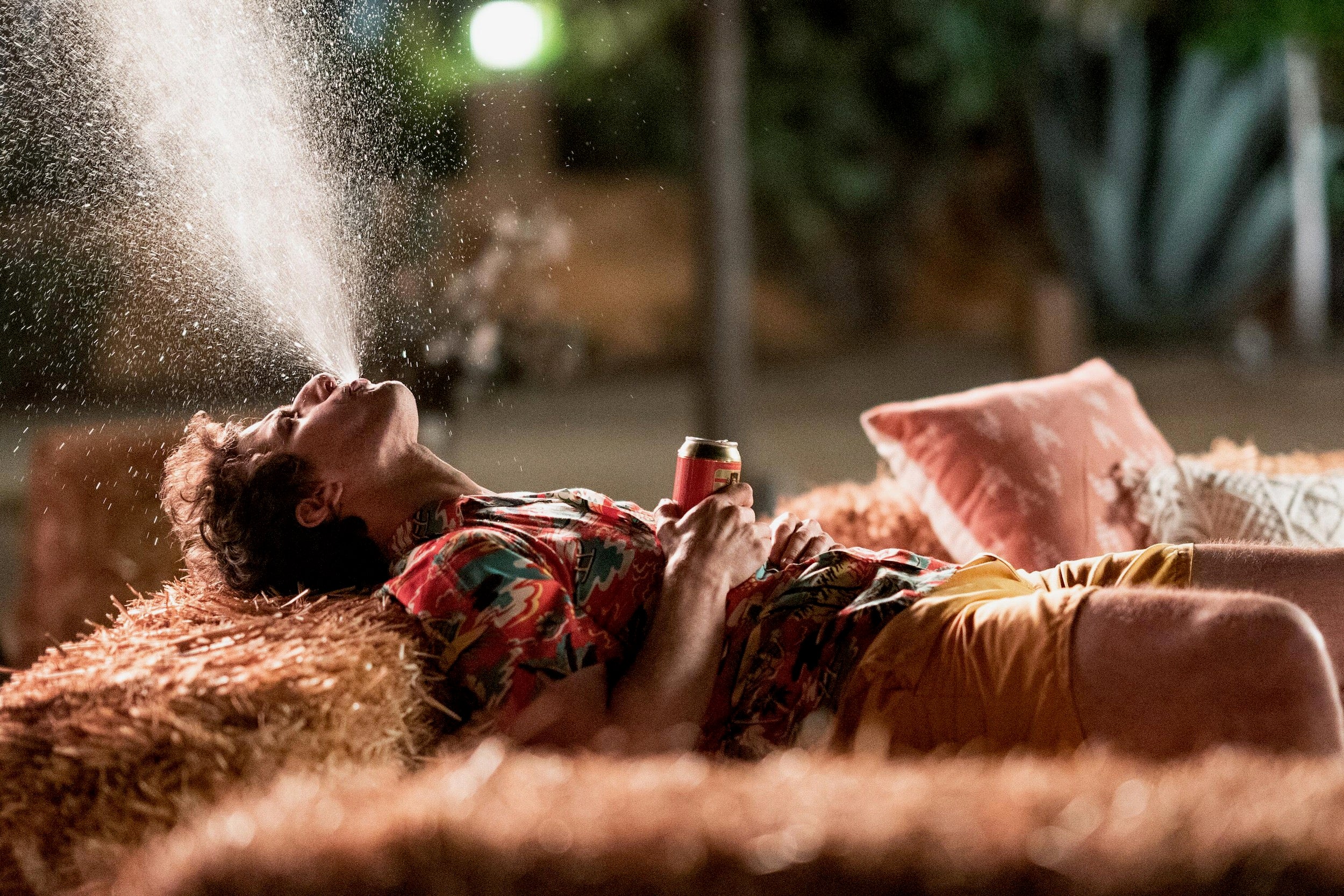 It doesn't take too long for Nyles and Sarah to run through the entire gambit before settling into their newfound eternal reality together, which provides much more interesting fodder for Palm Springs to explore. They're stuck in this bubble of a wedding, an occasion that often brings the best and worst out of people long before you bring in any time-related shenanigans. They can drink as much as they want, cause as much havoc as humanly possible, piss off everyone, and harm everyone around them, and at the end of the day, it's all erased.
And they largely just have each other to commiserate, to celebrate, to adapt, and to fall in love with each other in their existential reality with a few wrenches along the way. In our never-ending quarantine, the senselessness of being stuck in what feels like an eternally repeating loop has never been more relatable.
Nyles and Sarah are both endearing even amid their respective self-destructive tendencies (Nyles is numb to just about everything but isn't malicious; Sarah self-sabotages but she rarely takes that out on others), so you don't mind when some of the puzzle pieces fit exactly as you expect.
A big part of that is due to Samberg and Milioti's chemistry and willingness to embrace Palm Springs' absurdities and some of its nerdier aspects head-on; we're more than familiar with Samberg's comedic chops, but Milioti, who's had roles on Broadway, dramas, and an episode of Black Mirror but also broke out in the final season of How I Met Your Mother, feels like a revelation. The supporting players—which include Peter Gallagher, Meredith Hagner, June Squibb, Dale Dickey, Jena Friedman, and a fantastic J.K. Simmons—help shape the world that Nyles and Sarah have resigned themselves to live to fantastic effect.
Palm Springs wears its heart on its sleeve, so even as it tests the limits of its own concept, there's an earnestness to it all. Sure, there's little consequence in a time loop, but that doesn't mean that there aren't lasting effects for what they do to others and each other. How much of what they're feeling is real, and how much of it is due to the inevitability of their own situations? It's about appreciating what you've overlooked in life and embracing the unknown in a world that seems all too predictable. Palm Springs does plenty of both, but at the same time, it's never preachy or drags. It's just the right amount, and it amounts to something wonderful.
Palm Springs debuts on Hulu July 10.
Daily Dot Hulu Guides
---
Daily Dot Best Hulu Movies
---
Daily Dot Best Hulu Shows
---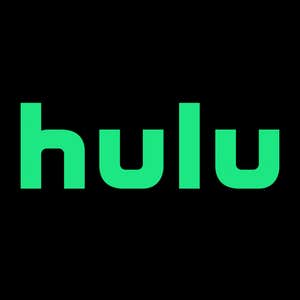 | | |
| --- | --- |
| Hulu with ads | $5.99/mo. or $59.99/yr. |
| Hulu with no ads | $11.99 |
| Hulu Live TV + Hulu with ads | $64.99 |
| Hulu Live TV + Hulu no ads | $70.99 |
---