Warning: This article may contain spoilers and speculation for Star Wars: The Rise of Skywalker.
The final trailer for Star Wars: The Rise of Skywalker arrived on Oct. 21, featuring a stunning look at some never-before-seen locations in the movie. The main trio of Finn, Rey, and Poe are also reunited once again, along with Rose Tico, whose absence was remarked upon in earlier teasers. With a voiceover about the Force and another major hint about the return of Emperor Palpatine, it signals an epic end to the nine-episode Skywalker Saga.
Tickets for the movie are on sale as of Oct. 21, with die-hard fans rushing to preorder theirs as soon as the trailer went online. They're available here on Fandango, and since midnight screenings always sell out, you should move fast if you don't want to miss out.
---
It's time for the Star Wars sequel trilogy to end.
Set 30 years after Return of the Jedi, The Force Awakens launched a new era for Star Wars and Lucasfilm under the Disney banner in 2015, opening up a brand new trilogy and plenty of mysteries. The Last Jedi challenged everything we knew about what a Star Wars movie can be. And now Star Wars: The Rise of Skywalker has to weave all of its lingering threads together for a conclusion that'll satisfy both emotionally and narratively.
No pressure, though.
We'll have much more Star Wars for the foreseeable future thanks to rumored standalone movies starring Obi-Wan Kenobi and Boba Fett, an upcoming Star Wars trilogy from Rian Johnson, a "new series of Star Wars films" from Game of Thrones showrunners David Benioff and D.B. Weiss, a live-action TV show from Jon Favreau, and an animated series about the Resistance. (You can see our complete list of upcoming Star Wars movies here.) But The Rise of Skywalker will likely mark the end of the "Skywalker Saga," or the main Star Wars movies that tell the story of the Skywalker family, which raises the stakes even higher.
Here's everything we know so far about Star Wars: The Rise of Skywalker.
Star Wars: Episode IX title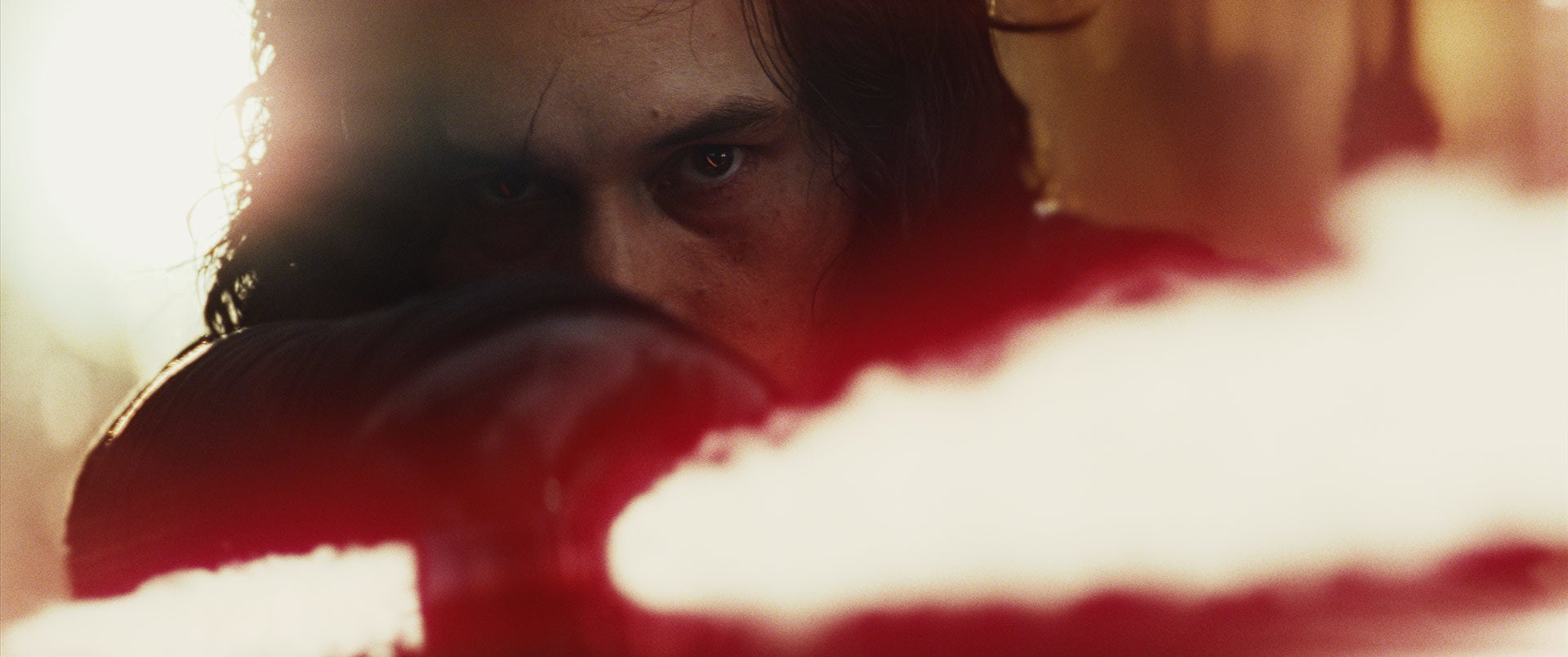 Lucasfilm revealed that the title of Episode IX is Star Wars: The Rise of Skywalker in the film's first teaser trailer.
READ MORE:
Star Wars: The Rise of Skywalker news
Principle photography on The Rise of Skywalker wrapped on Feb. 15, 2019, according to Abrams. He accompanied the announcement on social media with a new photo from the set of stars Daisy Ridley, John Boyega, and Oscar Isaac embracing at some point during the months-long shoot.
It feels impossible, but today wrapped photography on Episode IX. There is no adequate way to thank this truly magical crew and cast. I'm forever indebted to you all. pic.twitter.com/138AprtFuZ

— JJ Abrams (@jjabrams) February 15, 2019
---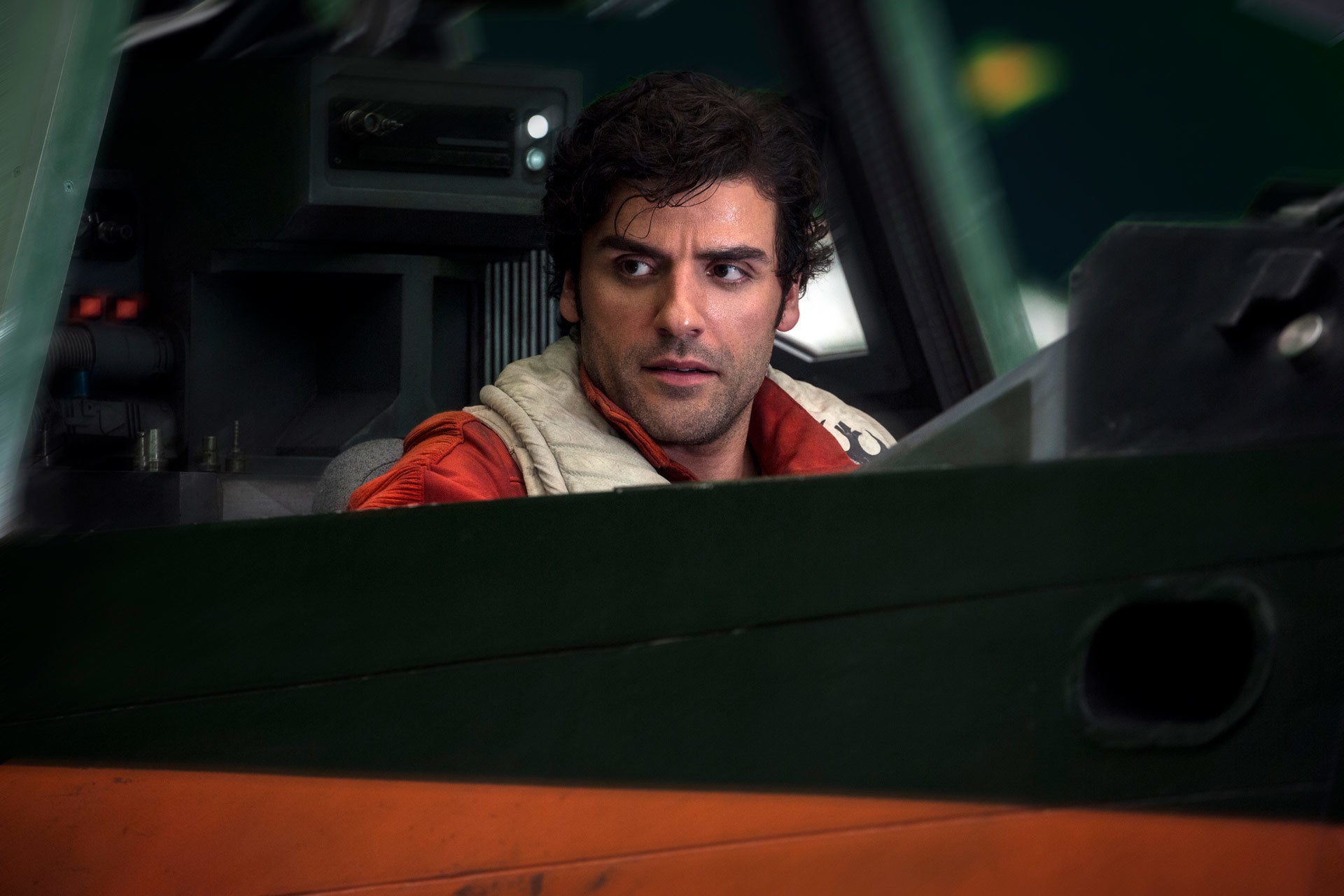 Billy Dee Williams, who played Lando Calrissian in Empire Strikes Back and Return of the Jedi, is reprising his role for The Rise of Skywalker, according to the Hollywood Reporter. Fans have long believed that Lando would show up at some point in the sequel trilogy as he was one of the few remaining original trilogy characters who had yet to make an appearance. Speculation ramped up after Williams canceled a planned appearance at a convention due to a movie scheduling conflict.
Lando has long been a fan favorite. On top of the original trilogy, Lando showed up in Star Wars Rebels and in Solo: A Star Wars Story (where he was played by Donald Glover).
Early behind-the-scenes issues led to a new script as well as a new director. Production on The Rise of Skywalker officially started on Aug. 1. Abrams marked the occasion on his own Twitter account as he paid tribute to Carrie Fisher and thanked Rian Johnson and George Lucas.
"Bittersweet starting this next chapter without Carrie, but thanks to an extraordinary cast and crew, we are ready to go," Abrams wrote. "Grateful for @rianjohnson and special thanks to George Lucas for creating this incredible world and beginning a story of which we are lucky to be a part."
On July 6, Variety reported that Keri Russell (Felicity, The Americans) is set to join the cast of Star Wars: The Rise of Skywalker in a role that "calls for action-heavy fight scenes." Little is known about the role—or what side of the war the character is affiliated with—but she was one of several actresses who met with Lucasfilm and Abrams (who co-created Felicity and directed Russell in Mission: Impossible 3) about the part.
Colin Trevorrow (Jurassic World) was initially hired by Lucasfilm to write and direct The Rise of Skywalker in August 2015, but he was let go just over two years later (but not before Disney hired another writer to rewrite the script). Lucasfilm announced that J.J. Abrams, who directed and co-wrote The Force Awakens, would take over the project a few days later; he'll also be writing the script with Chris Terrio. Abrams revealed in a February 2018 interview with Stephen Colbert that The Rise of Skywalker has a script.
Victoria Mahoney (Yelling to the Sky, Queen Sugar) has signed onto Episode IX as a second unit director under Abrams, making her the first woman and first person of color to direct a Star Wars movie.
Original plans for The Rise of Skywalker included a bigger role for Carrie Fisher's General Leia Organa, but after Fisher's death in December 2016, Lucasfilm started over from scratch, leaving fans to wonder what could have been.
"She was having a blast," Lucasfilm president Kathleen Kennedy told Vanity Fair in 2017. "The minute she finished [filming The Last Jedi], she grabbed me and said, 'I'd better be at the forefront of IX!' Because Harrison [Ford] was front and center on VII, and Mark [Hamill] is front and center on VIII. She thought IX would be her movie. And it would have been."
John Boyega (Finn) revealed at Awesome Con that Finn and Rey will be back together in The Rise of Skywalker after spending the majority of The Last Jedi apart. At the time, he noted that he hadn't read the script yet but said he believed it would be "all-out war."
At Star Wars Celebration, Abrams confirmed that some time has passed between The Last Jedi and The Rise of Skywalker and that the cast goes on an adventure together, noting that the film "takes place on many worlds and in many places."
New Pic: This is an adventure the group goes on together. – Abrams #EpisodeIX #StarWarsCelebration pic.twitter.com/CDjHprzJ8f

— Brian Truitt (@briantruitt) April 12, 2019
Abrams also introduced a new droid during the panel, whose name is pronounced Dio.
oh my god pic.twitter.com/mrNo5WHzQ0

— Alex Zalben (@azalben) April 12, 2019
READ MORE:
Star Wars: The Rise of Skywalker cast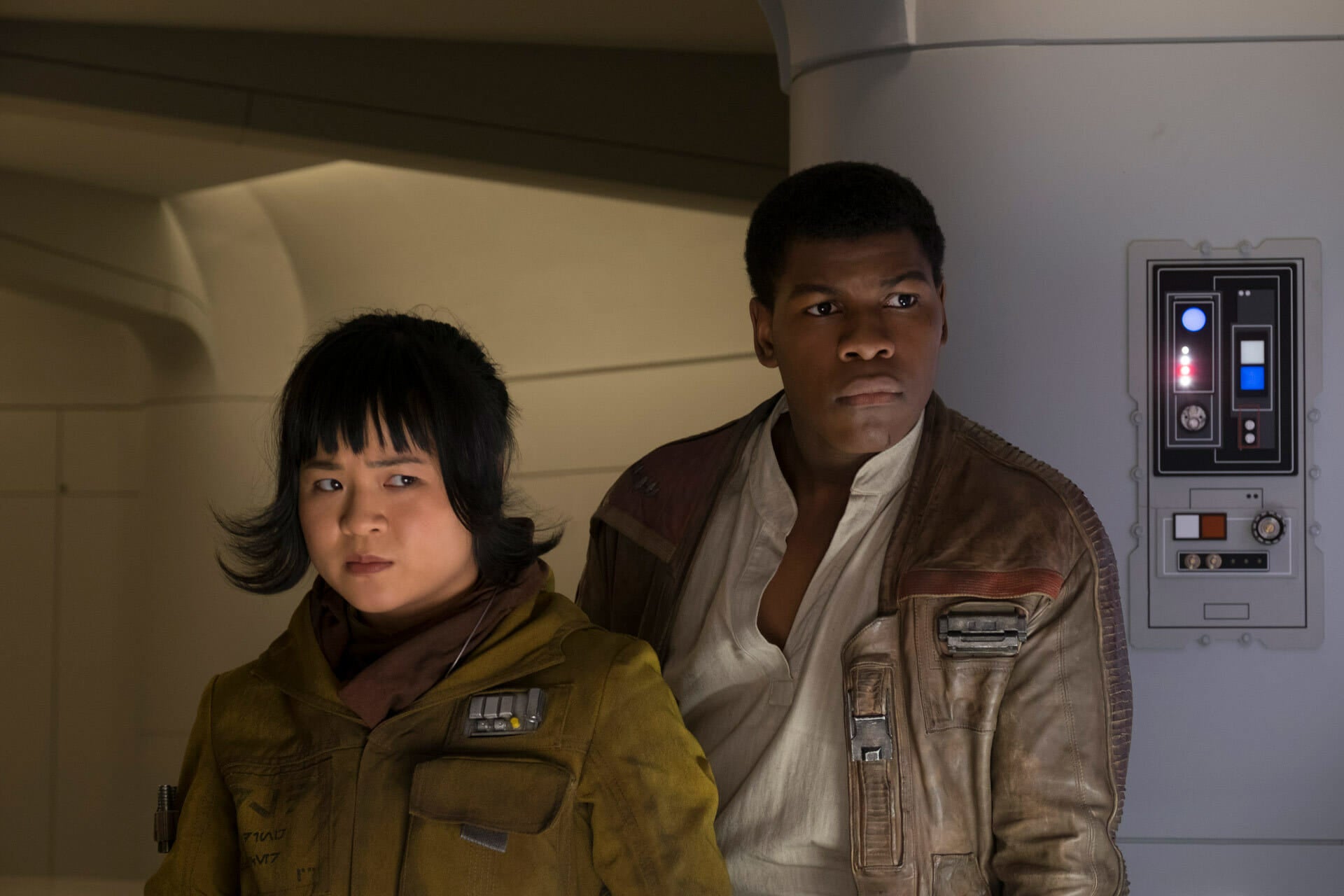 Lucasfilm announced the official cast for The Rise of Skywalker on July 27, which confirmed previous reports that Williams would reprise his role as Lando Calrissian and fan speculation that Hamill would return for Episode IX. New cast members include Naomi Ackie, Richard E. Grant, and Keri Russell. At Star Wars Celebration, Ackie revealed that her character's name was Jannah, who encounters the cast during their adventures.
Her name is Janna (sp?) #episodeix #StarWarsCelebration pic.twitter.com/dWOtXRvnNb

— Bryan Young (@swankmotron) April 12, 2019
Deadline reports that Dominic Monaghan (Lost, The Lord of the Rings trilogy) is joining the cast in an undisclosed role. Monaghan notes that Star Wars was an influential part of his life and that he was "delighted to be involved." He also posted a cryptic photo to social media close to when the news broke that featured the quote, "More powerful than you can possibly imagine," which Obi-Wan Kenobi says to Darth Vader in A New Hope.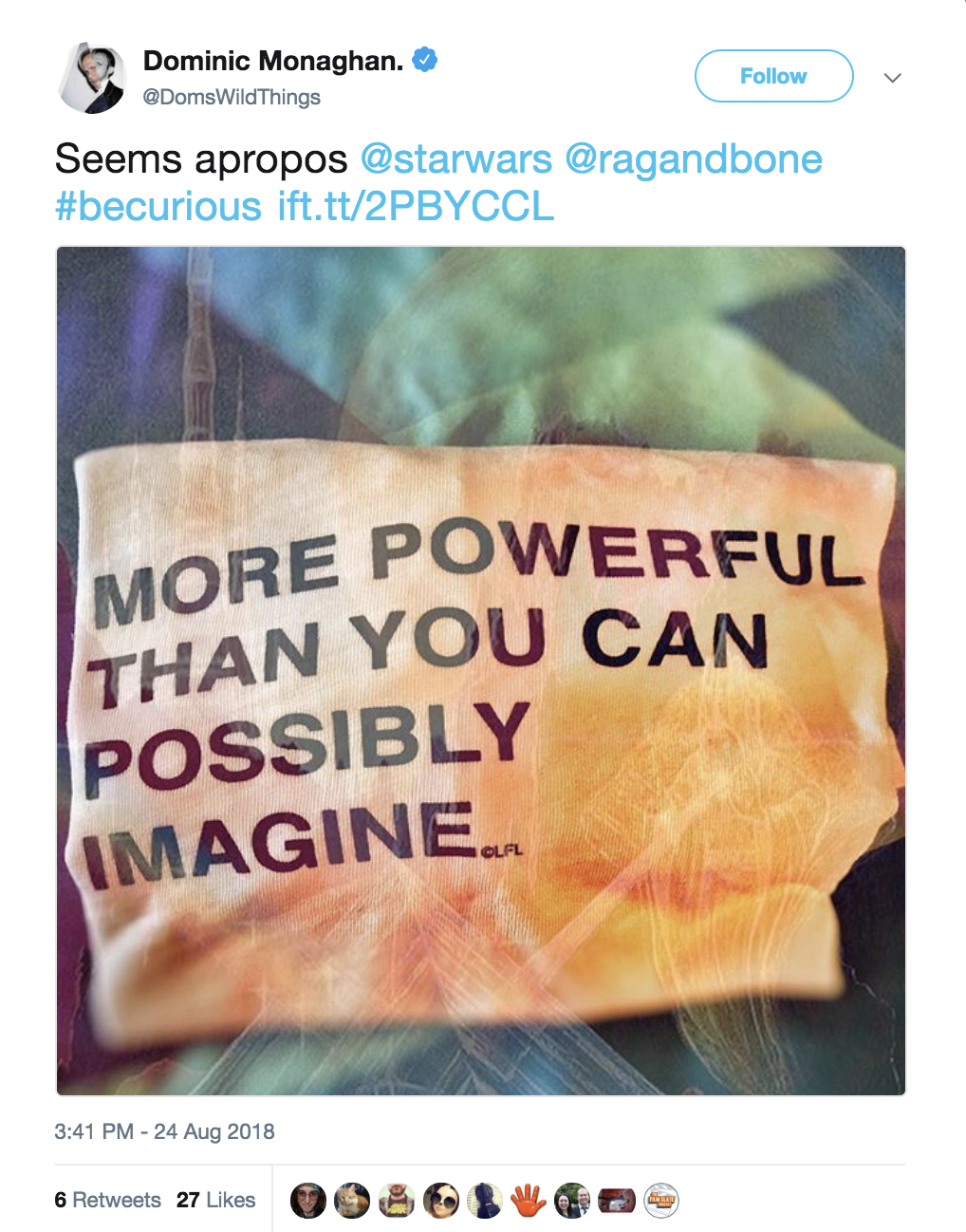 The returning cast includes Boyega, Daisy Ridley (Rey), Oscar Isaac (Poe Dameron), Adam Driver (Kylo Ren/Ben Solo), Kelly Marie Tran (Rose Tico), Joonas Suotamo (Chewbacca), Anthony Daniels (C-3PO), Lupita Nyong'o (Maz Kanata), Billie Lourd (Kaydel Ko Connix), and Domhnall Gleeson (Armitage Hux). Gwendoline Christie is unlikely to return after Captain Phasma fell into the burning rubble of the Supremacy in The Last Jedi, but following that film's release, Johnson noted that anything was possible and called Phasma "the Kenny from South Park of this series."
Carrie Fisher will also appear in the film as Leia Organa, with Lucasfilm and Abrams noting that Fisher's likeness wouldn't be digitally recreated; the film will use unreleased footage shot during The Force Awakens with permission from Lourd, Fisher's daughter.
"We desperately loved Carrie Fisher," Abrams said in a statement. "Finding a truly satisfying conclusion to the Skywalker saga without her eluded us. We were never going to recast, or use a CG character. With the support and blessing from her daughter, Billie, we have found a way to honor Carrie's legacy and role as Leia in Episode IX by using unseen footage we shot together in Episode VII."
Lucasfilm shot down the original rumor in January 2017 in a rare post on Star Wars' official website:
We don't normally respond to fan or press speculation, but there is a rumor circulating that we would like to address. We want to assure our fans that Lucasfilm has no plans to digitally recreate Carrie Fisher's performance as Princess or General Leia Organa.

Carrie Fisher was, is, and always will be a part of the Lucasfilm family. She was our princess, our general, and more importantly, our friend. We are still hurting from her loss. We cherish her memory and legacy as Princess Leia, and will always strive to honor everything she gave to Star Wars.
Doctor Who and The Crown alum Matt Smith has reportedly joined the cast of The Rise of Skywalker in what Variety is describing as a "key role" with no indication as to where his character's loyalties may lie.
READ MORE:
Greg Grunberg, who played Temmin "Snap" Wexley" in The Force Awakens and frequently collaborates with Abrams, confirmed a report from Discussing Film that his character would return for The Rise of Skywalker. The Poe Dameron comics and the Last Jedi novelization already revealed that the rest of Black Squadron survived The Last Jedi and were on a special mission to find allies during the film, but this confirms that at least one member of Poe's squadron makes it to The Rise of Skywalker. (No word yet on whether pilot Jessika Pava, portrayed by Game of Thrones and Iron Fist star Jessica Henwick, will also make another appearance.)
The first teaser trailer for Star Wars: The Rise of Skywalker confirmed the return of a long-departed villain: Ian McDiarmid as Darth Sidious.
Star Wars: The Rise of Skywalker rumors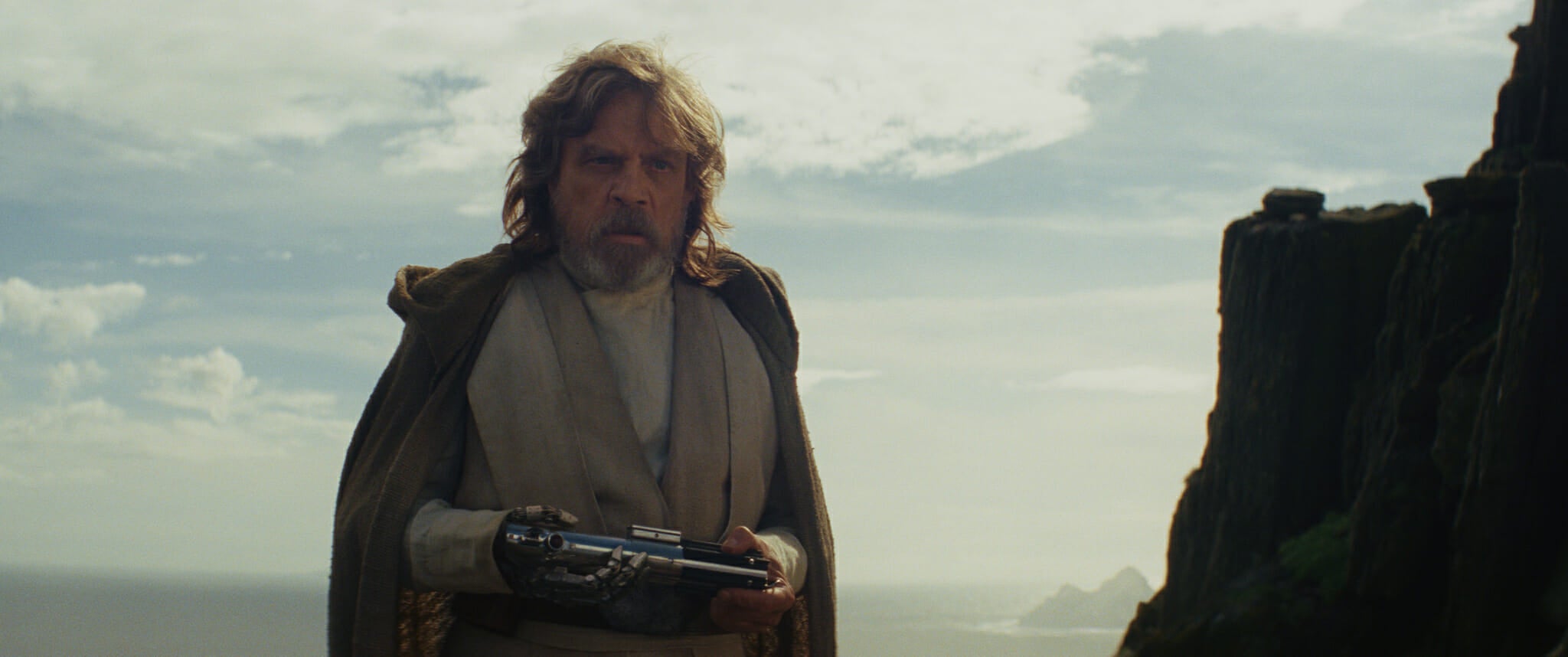 The biggest question surrounding The Rise of Skywalker—apart from the questions it has to answer, theories, and character fates—is not one of "will they die," but rather, "will they return."
It seems as though we've seen the last of Mark Hamill after Luke Skywalker's death at the end of The Last Jedi, but questions of whether Hamill will return for The Rise of Skywalker have followed him ever since. So far, Hamill has remained coy, suggesting both that he's done playing Luke and that he'd be interested (but it's ultimately Abrams' call).
But death wouldn't limit Luke from returning; he's witnessed both Obi-Wan Kenobi and Yoda appear to him as Force spirits, and it's certainly possible that Luke could do that same and appear before Rey (or even to his nephew Ben).
Yoda is also rumored to return to Episode IX as a Force spirit aftehttps://twitter.com/Clayton_Sandell/status/975027523905052673r his cameo in The Last Jedi.
Star Wars: The Rise of Skywalker trailer
Prior to the final teaser released in October, we saw a sizzle reel at Disney's D23 convention in August. Its new footage includes Rey, Finn, and Poe viewing a bazaar on the desert planet of Pasaana. We catch shots of Leia, a massive Resistance fleet (along with a just as massive First Order fleet) as Finn and Jannah look on. C-3PO rises, this time with red eyes. A First Order weapon attacks the ground. Rey throws her lightsaber like a boomerang in what might be a training sequence, catching it as it returns. Rey and Kylo Ren engage in a fight on wreckage on top of choppy waters. And a glimpse of Rey in black and a hood, wielding what looks like two red lightsabers before she swings it to form a double-bladed red lightsaber.
Lucasfilm released the first teaser trailer for Star Wars: The Rise of Skywalker at Star Wars Celebration.
The Resistance is in the thick of the action—which includes a shot of Lando Calrissian back in the pilot's seat of the Millennium Falcon—and we meet a brand new droid and catch a laugh we haven't heard in many, many years. But the biggest focus (and the trailer's gravitas) is on Rey, who is facing the fight of her life.
"A thousand generations live in you now, but this is your fight," Luke Skywalker says to Rey in a voiceover.
Star Wars: The Rise of Skywalker release date
Star Wars: The Rise of Skywalker was originally set to be released on May 24, 2019, but Lucasfilm officially pushed it back after it hired Abrams to direct. It's not completely unheard of for a Star Wars movie to be delayed—The Last Jedi was similarly pushed back from May to December—but the move gave filmmakers more time after Abrams' late entrance.
Star Wars: The Rise of Skywalker will now be released on Dec. 20, 2019
Star Wars: The Rise of Skywalker poster
Lucasfilm released a new poster at the D23 Expo, which features Rey and Kylo Ren in the midst of a lightsaber battle on what appears to be the wreckage of the second Death Star with the Emperor looming ominously above them.
Check out the new poster for Star Wars: #TheRiseOfSkywalker that debuted at #D23Expo. See the film in theaters December 20. pic.twitter.com/FUSZaGQZE6

— Star Wars (@starwars) August 24, 2019
Editor's note: This article is regularly updated for relevance.