Now that everyone's had a couple of months to digest their mixed feelings about The Rise of Skywalker, Lucasfilm is taking the Star Wars franchise in a new direction: 200 years into the past.
Lucasfilm just announced a new franchise of tie-in books and comics, titled Star Wars: The High Republic. If you're at all familiar with the top tier of recent Star Wars books, you'll recognize a few of the names involved: novelists Claudia Gray and Justina Ireland, and comic book writer Charles Soule, to name a few. Set 200 years before The Phantom Menace (and therefore completely separate from the main Skywalker Saga), the whole point is to give creators more wiggle-room to introduce new ideas and characters. Hopefully, that means they'll echo some of the more out-there material that fans enjoyed in the pre-2014 Expanded Universe because while recent Star Wars books have been generally well-received, they're unavoidably hemmed in by existing canon.
A four-minute trailer introduces the High Republic setting with interviews from some of the creators, describing a period when the Jedi were at the height of their power, but (surprise surprise!) were suddenly faced by a new and terrifying enemy.
The video highlights the creative freedom given to the High Republic writers' room, envisioning an era where the Jedi are like the Knights of the Round Table, and the Republic is peaceful and prosperous. Threats emerge from the Wild West frontiers of the galaxy, a concept that has the potential to set some alarm bells ringing, because it sounds like the Jedi are protecting the Republic from… dangerous outsiders trying to cross the border? Hmm. We're introduced to "a new kind of Jedi" who patrols the border like a Texas Ranger, which will definitely have a dicy subtext to some audiences. At the same time, the video emphasizes the diversity of the new franchise's creative team, which includes more women and people of color than the creators behind the main Star Wars movies.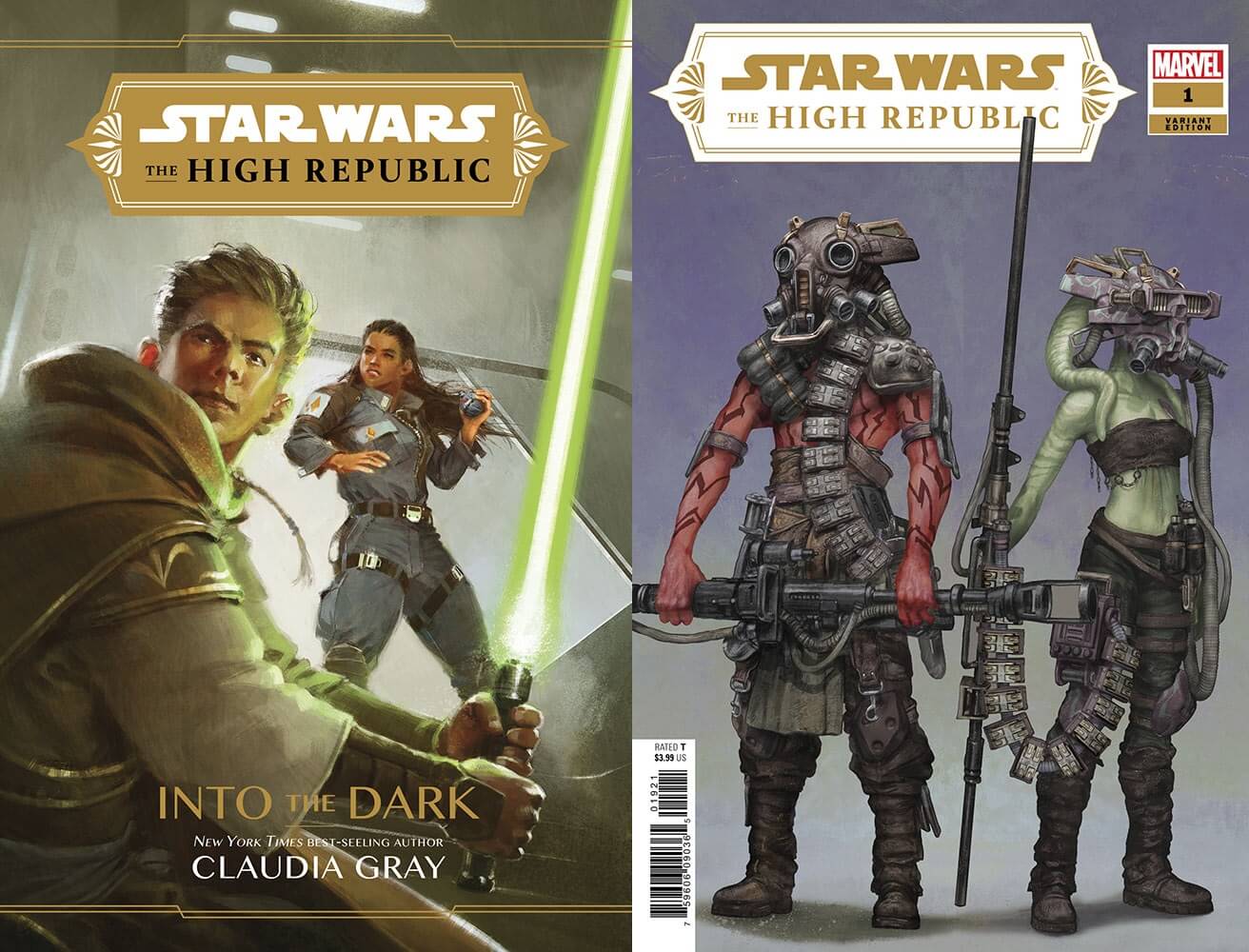 The High Republic will arrive in several phases, and the initial announcement includes titles and cover art for the first wave of books, including several Jedi-focused titles (like a YA novel by Leia, Princess of Alderaan author Claudia Gray) and a comic with a pair of masked alien characters on the cover.