The moment gamers have been waiting for is nearly upon us: The long-awaited remake of Square Enix's 1997 release Final Fantasy VII comes out in just a few months.
Over the years, we've been repeatedly promised a remake. None of those promises came to fruition until, in 2015, it finally happened. Square Enix announced the development of a remake that fans have been demanding for decades.
In just a few months, it will hit shelves. In the meantime, we've been gathering up every drop of information about the highly anticipated release. Here's what we know so far about Final Fantasy VII Remake.
Everything we know about Final Fantasy 7 Remake
Thankfully, there is no shortage of information regarding Final Fantasy VII Remake. Details about the game can get pretty complicated, however, particularly considering how many changes have been made from the original. Hopefully these details will help the days between now and the game's release go by just a little bit faster.
Final Fantasy 7 Remake vs. the original
There are a few important details that all fans of the original game should know ahead of time. For one thing, it's not an exact remake. Anyone looking for a shot-for-shot repeat of the 1997 original will find themselves disappointed.
The remake is meant as more of a reimagining of the original, rather than a replica. The heart and soul of the beloved original will—hopefully—remain, but with enough modern reworks to make it feel like a brand-new game. To top it off, the remake will be episodic. We know the story will be in at least two parts, with the first taking place exclusively in Midgar. The second part, which is already in development, will take players out of the sprawling city and into the wider world.
Release date
Final Fantasy VII Remake is set to release April 10, 2020. Originally, the title was set to come out in March, but its release was pushed back.
Pre-order
A number of pre-order options are available online. A pre-order of a physical version of the base game from Amazon will run players $59.99. Ordering ahead of time is worth it, since pre-orders from Amazon come with a bonus Sephiroth theme and the Chocobo Chick DLC. The deluxe edition, which costs $79.99, comes with everything included in the standard edition plus an art book, mini soundtrack, steelbook and the Cactuar Summon Materia DLC.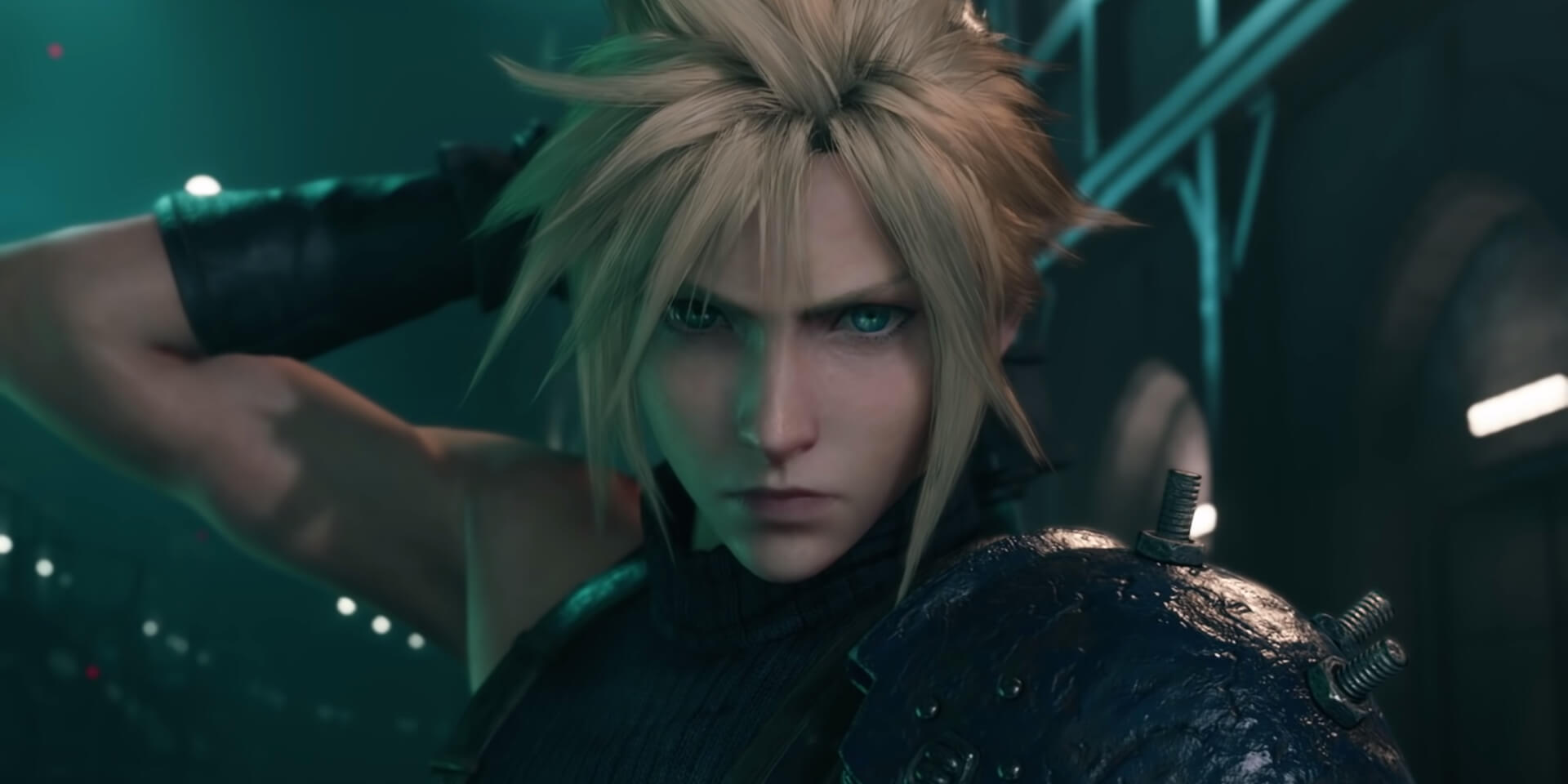 If you choose instead to order from the Square Enix store, the base game will come with a lanyard—to really drive home that '90s feel—the Chocobo Chick Summon Materia DLC, and a "chance at winning a Sephiroth or Cloud Strife Chronograph watch." Gamers can also order the first-class edition of the game from Square Enix. This edition, which runs a whopping $329.99, includes a Cloud action figure, an art book, the mini soundtrack, the steelbook, a Hardy Daytona box set and both Cactuar Summon Materia DLC and Carbuncle Summon Materia DLC.
Systems
Unless you own a PlayStation 4, you're out of luck. For the next year at least, Final Fantasy VII Remake is a PS4 exclusive. We learned this thanks to a leaked shot of the game's cover, which has a tiny acknowledgement of the game's status as a timed exclusive at the bottom.
To download this hefty game, you'll also need at least 100 GB of free space, according to Tech Radar. The site points to a leak hinting at the colossal install size. Considering the game spreads over two disks already, that number seems entirely plausible.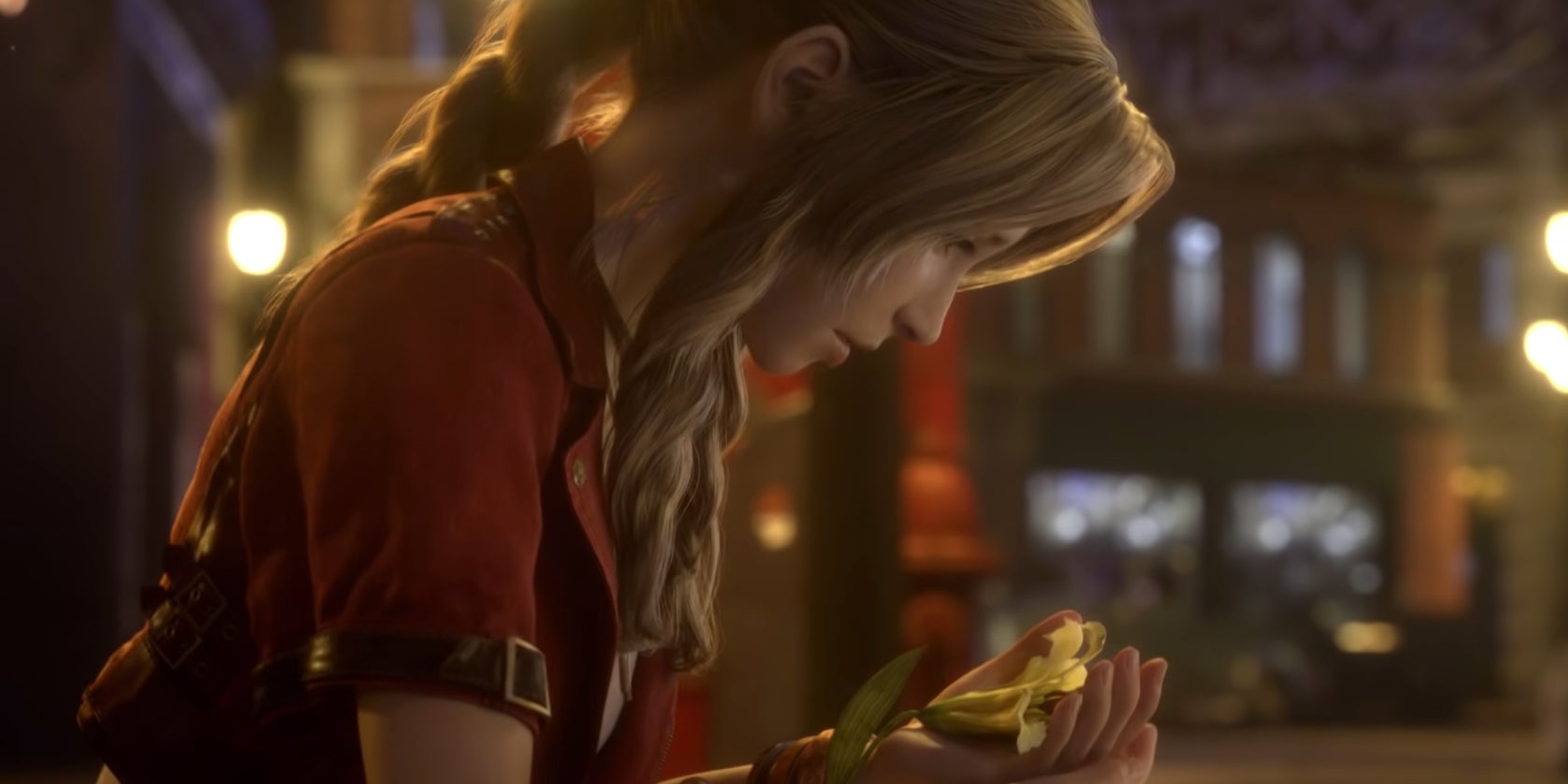 Rumors are also swirling that Final Fantasy VII Remake will be an early title for the upcoming PlayStation 5. The new system doesn't have an official release date yet, but it's anticipated to hit shelves later this year. When it does, hopes are high that it will come with the option to play this highly anticipated game.
As flagged by Twitter user @Nibellion, cross-platform compatibility is a very real possibility. They pointed to a recent Square Enix financial results briefing, in which president Yosuke Matsuda announced the company's plan to make "new titles available for both current and next-generation consoles."
Final Fantasy 7 Remake gameplay
On to the most important part of any game: the gameplay. Of everything, the gameplay in Final Fantasy VII Remake is likely the most different from the original. The 1997 version relied on turn-based combat, much like the other Final Fantasy titles. The remake will abandon this combat style, instead turning to a more modern approach.
Combat
Final Fantasy VII Remake will employ active time battles. The ATB system allows players more flexibility in combat, but it also aims to add tension to encounters.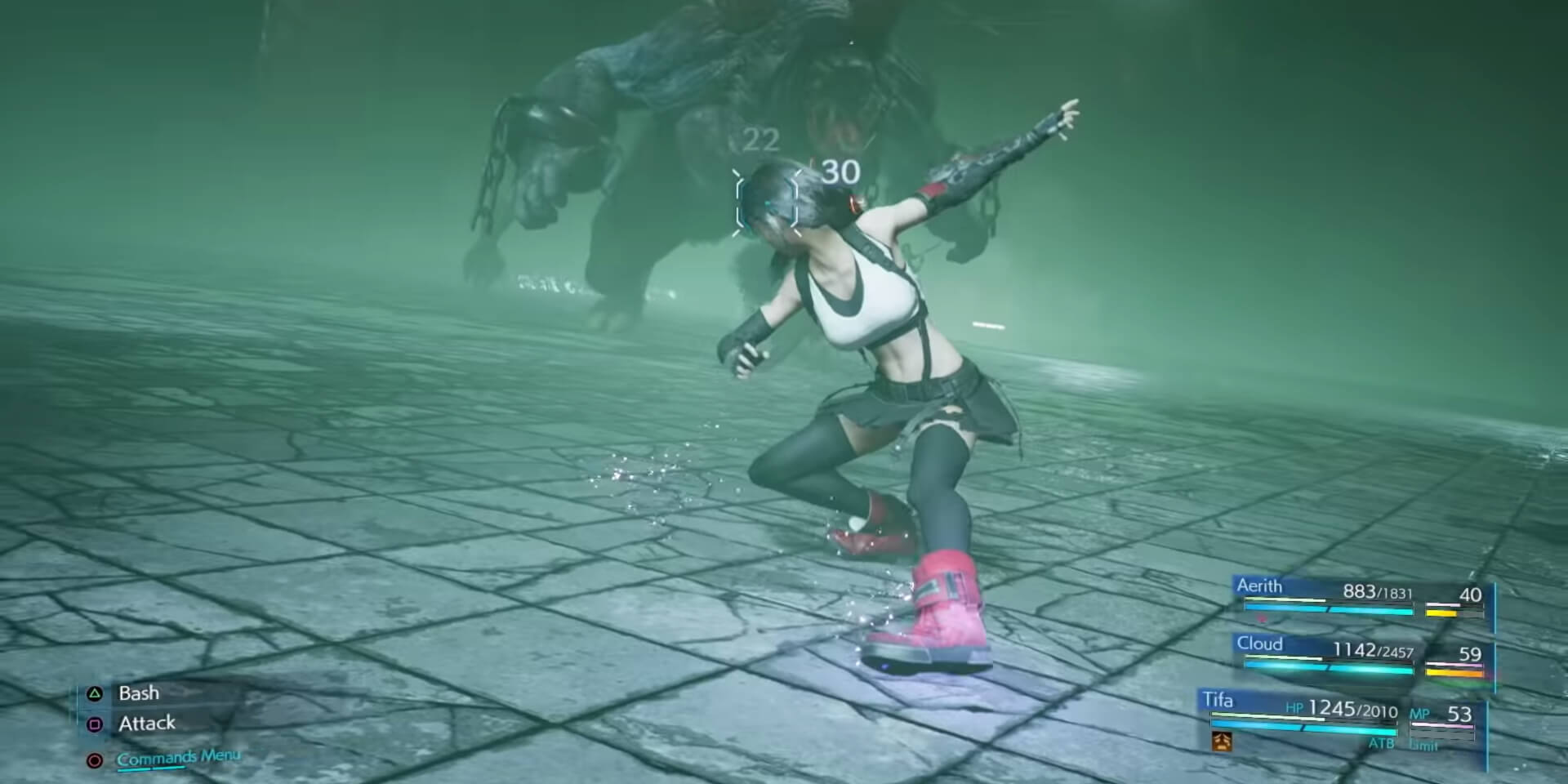 The new system will allow players to switch between characters mid-fight. Players can switch characters with a single button, and they'll often need to do so to emerge victorious. Tougher opponents will require more members of your team—and their unique skill sets—to defeat. Combat will still carry the Final Fantasy feel with a few elements, like Limit Breaks, but should be far more engaging. You'll have real control over your characters in combat, which should add some enjoyment and challenge to fights.
Tactical mode
There is also talk of a new mode in the remake. Inserted to satisfy those gamers who preferred the classic Final Fantasy style of combat, tactical mode will mimic the old system.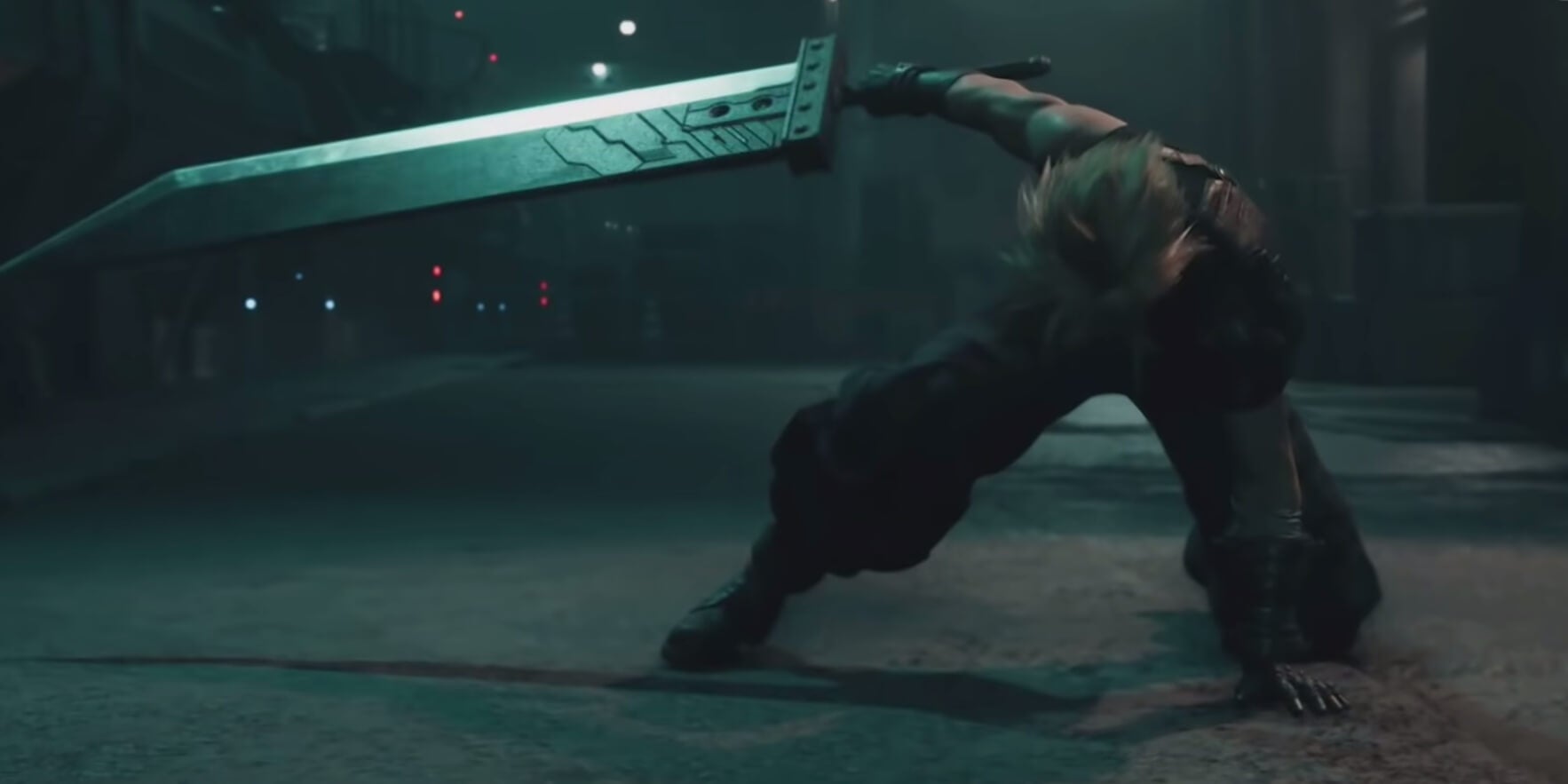 The mode gives players more time to select attacks and aim weapons during battle. Think of it like VATS in Fallout or Dead Eye in Red Dead Redemption. Using this mode, players will have far more time to contemplate and execute moves.
Story
The story in Final Fantasy VII Remake, while similar to the original, will not be exactly the same. Square Enix explained the company hopes to dig far deeper into the characters and story. That should mean a much more complex and engaging storyline, with plenty of surprises for even hardcore fans of the original game.
Final Fantasy 7 Remake part two
We already know that Final Fantasy VII Remake part two is on the horizon, but very few details have emerged regarding the release. In a blog entry from late 2019, game director Tetsuya Nomura was optimistic about the game's next installment.
"We've already begun working on the next one as well," he wrote, "but I'm confident that playing through this title will expand your expectations just like the world that extends beyond Midgar."
READ MORE: