It's hard to believe that Lego almost went bankrupt earlier in this millennium. Today, the Danish company is just shy of being the world's most valuable toy maker, after Mattel. A huge part of this fast rebound has been Lego Star Wars sets that have recreated the movies' most memorable characters, scenes, and vehicles.
There have been many Star Wars sets over the years, but the key to Lego's success has surely been its appeal to fans of the original movies. So let's count them down.
The best Lego Star Wars sets
1) X-Wing
The original X-Wing Fighter, released in 1999, looks quaint now. At just 266 pieces, it doesn't exactly scream complexity or detail. But it does hold a hallowed place in history as part of Lego's first series of Star Wars sets ever. As Lego's first licensed property, Star Wars also provided the spark that led to the toy company's massive growth over the next decade.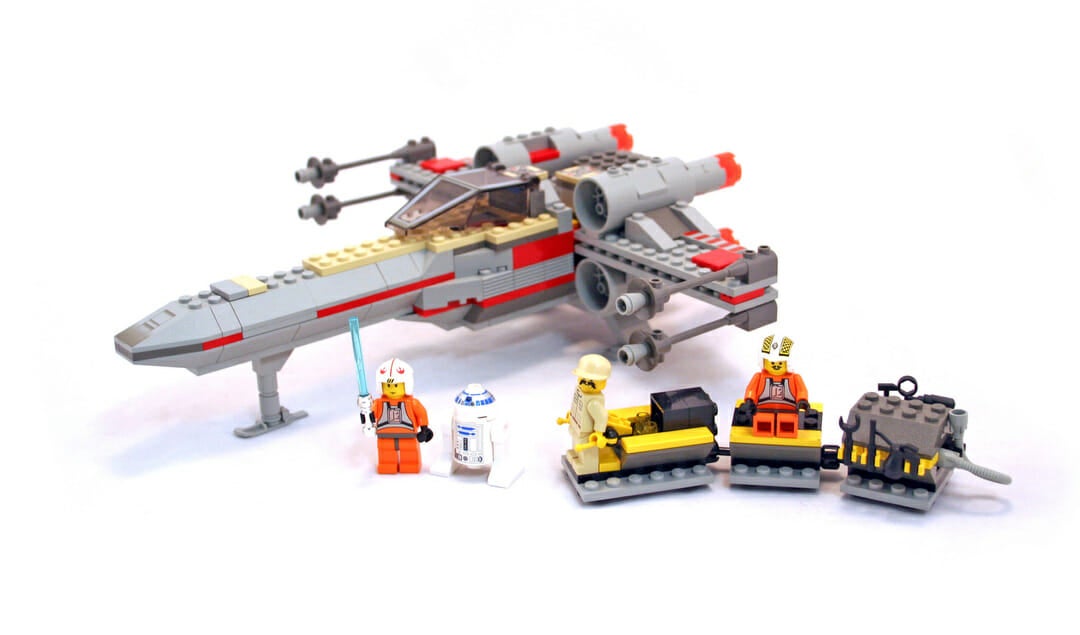 2) Millennium Falcon
The 2004 Millennium Falcon wasn't the first set to immortalize Han Solo's classic Corellian Freighter in Lego, but it was the first to offer true playability. This 985-piece version replaced the 2000 model's inert domed roof with a series of flaps that, when opened, revealed the ship's interior. After all, it isn't a proper Millennium Falcon if there's no Dejarik table. (Hint: let the Wookiee win.)
3) Motorized AT-AT
What's cooler than a Lego AT-AT? How about a Lego AT-AT that actually walks? That's what we got in 2007 with this 1,137-piece set. Subsequent re-releases have done away with the motorization, probably because the walking motion was clunky at best. Here's hoping that Lego designers are working behind the scenes to bring back the mechanization, albeit in a smoother and more realistic way.
READ MORE:

4) Death Star
Anyone interested in Lego has probably drooled over this behemoth, released in 2008. Hands-down the crown jewel in the Star Wars Lego series, the 3,803-piece Death Star is a multi-day project that's as rewarding as it is challenging. The trash compactor, the shaft swing, the throne room fight—it's all here. Plus, it comes with nearly two dozen mini-figures.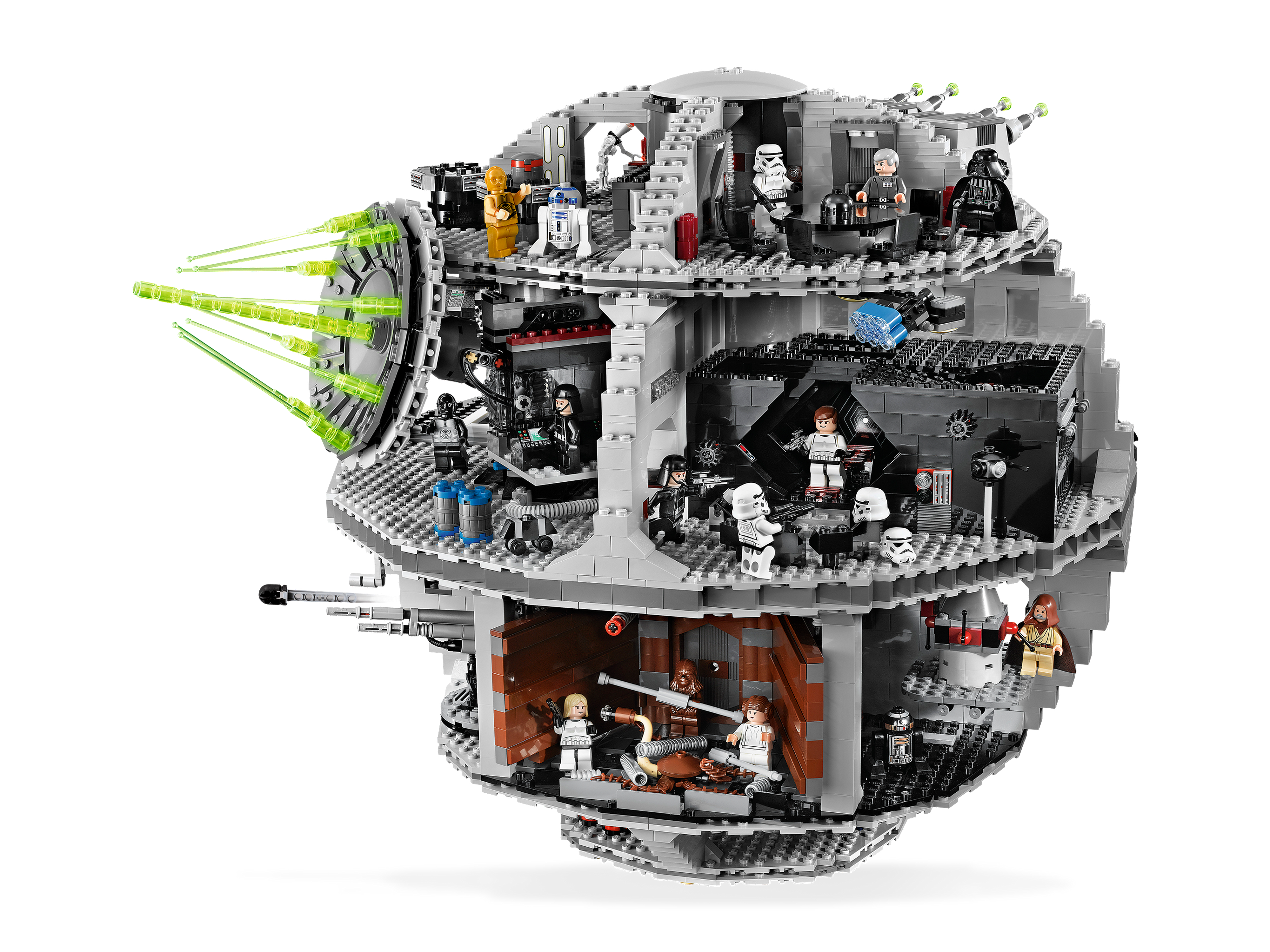 5) Super Star Destroyer Ultimate Collector Series
It's not as interesting or as fun to build as the Death Star, but the Super Star Destroyer is no less impressive when it's done. The massive 3,152-piece set, released in 2011, is more than four feet long and weighs a hefty eight pounds. If you're so inclined—and maybe a little bit crazy—you can orchestrate your own Star Wars armageddon by crashing the ship into the Lego Death Star. It should only take a week or so to clean up.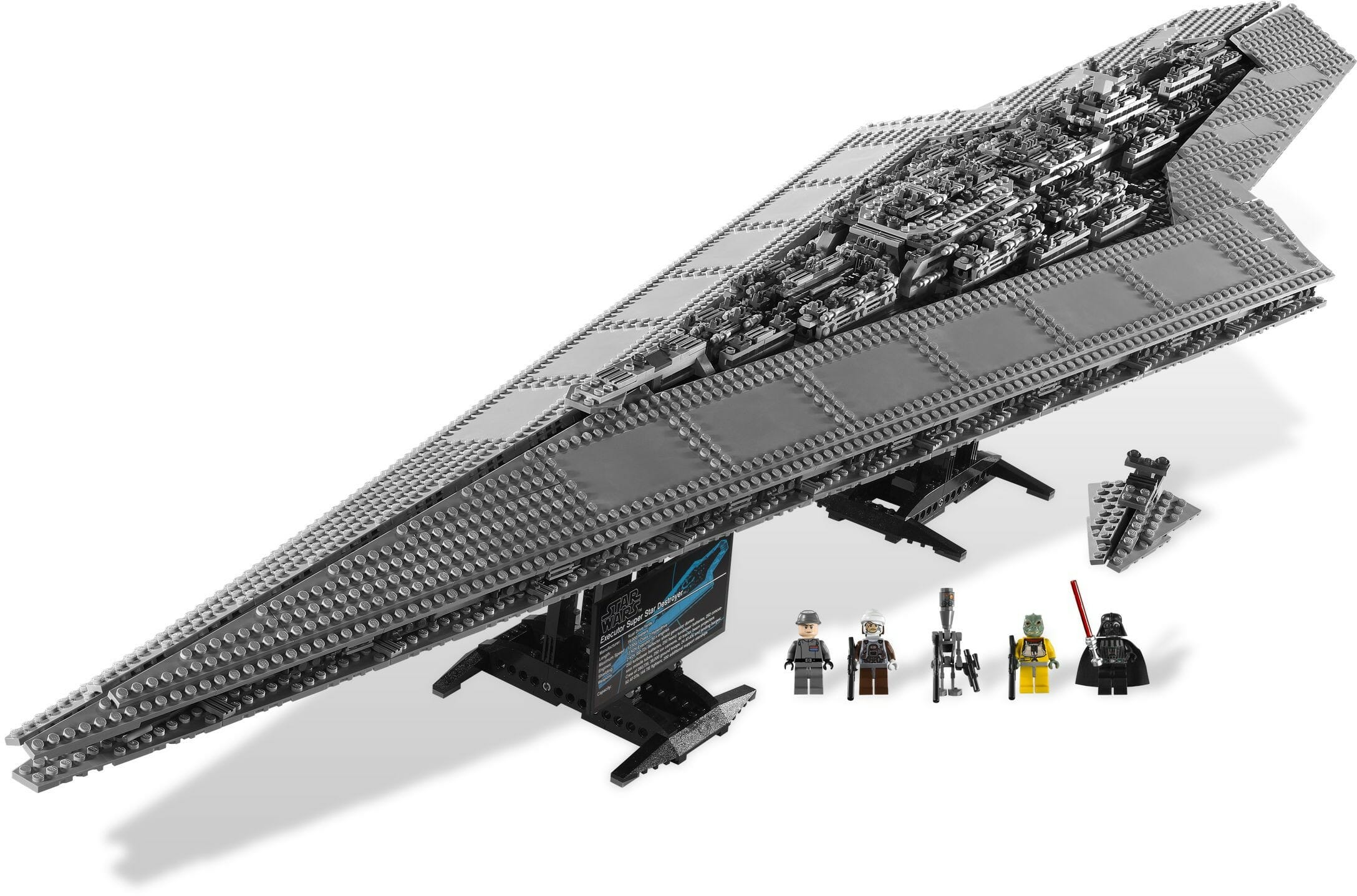 READ MORE:

6) R2-D2 Ultimate Collector Series
The Ultimate Collector Series R2-D2, released in 2012, is unique in that it's the only UCS Lego Star Wars set that isn't a vehicle. Instead, it's a faithful, 2,127-piece recreation that stands a full foot tall. There's quite a bit of playability too, with a retractable third leg, fold-out linkage control arms, and movable head. Lego really should produce more of these types of models.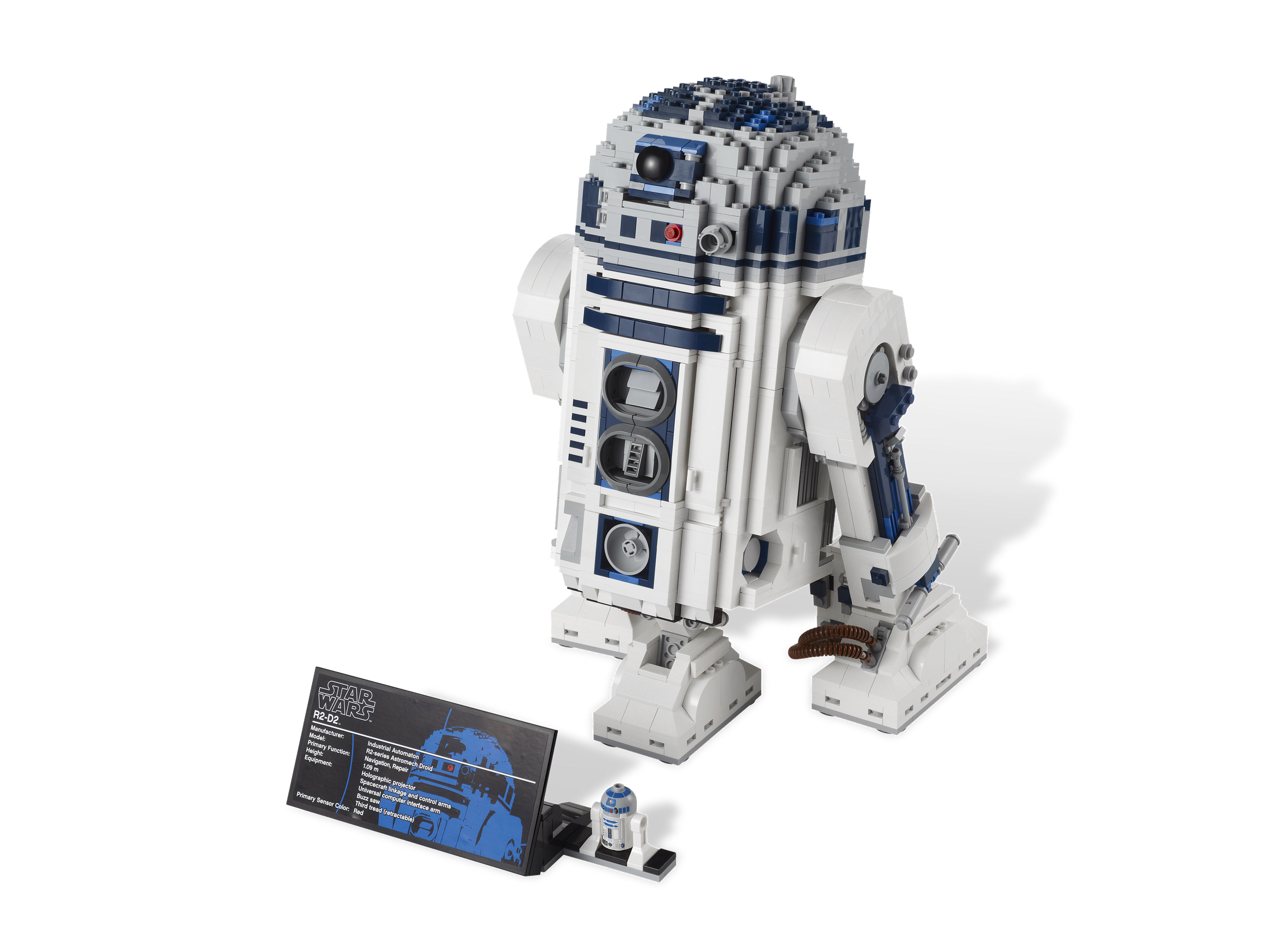 7) Jabba's Sail Barge
The second, 850-piece version of the Sail Barge, released in 2013, improved over its 2006 predecessor in a number of ways. Designers spiffed up the included Sarlacc pit and sidekick skiff, but also added Max Rebo and his organ to the back of the main vehicle. With R2-D2 and his drink-serving tray and the infamous bikini-clad Leia also included, it's kind of an essential set for a collector to have.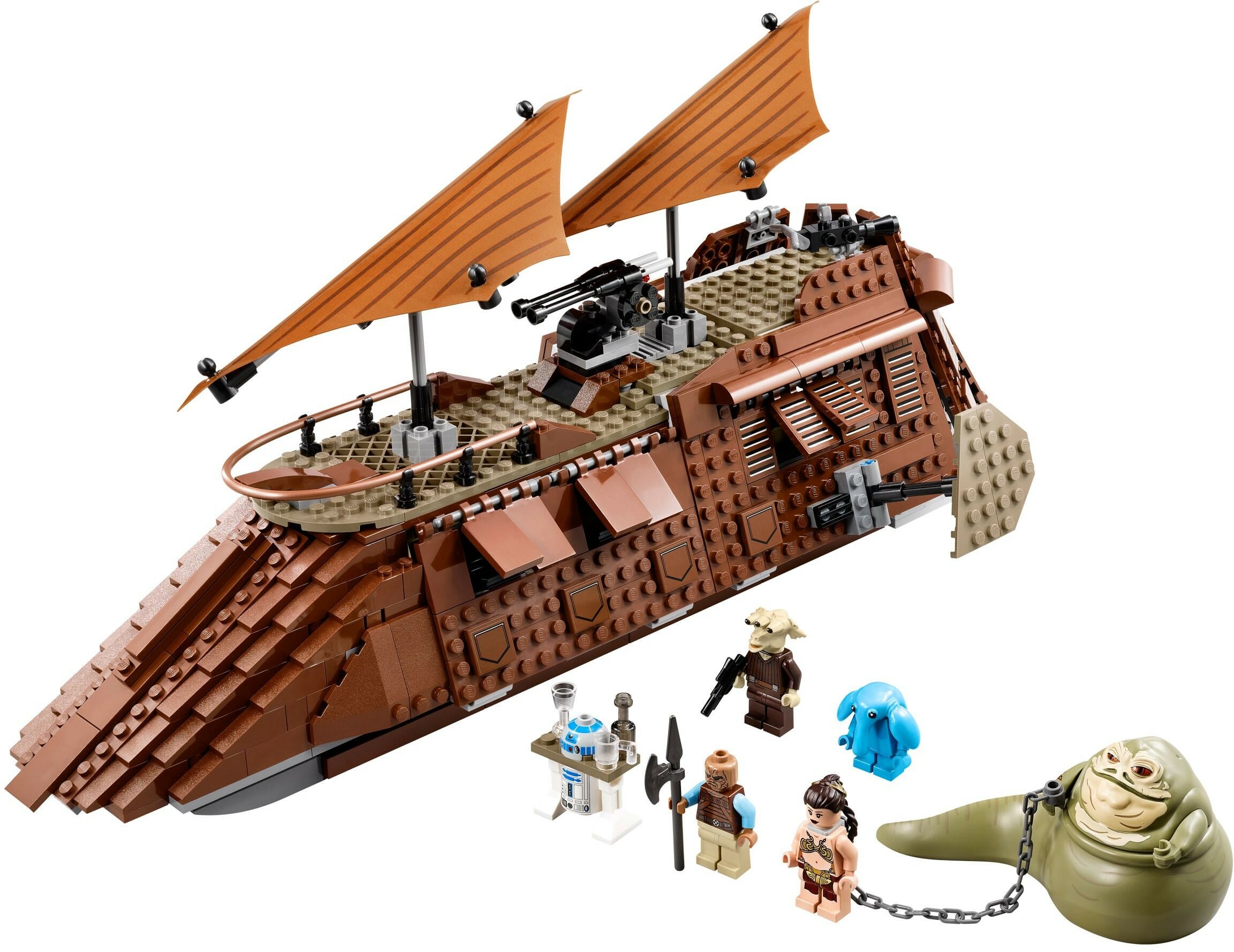 8) Ewok Village
Up until Jar Jar Binks, the Ewoks were easily Star Wars' most divisive characters. Devised by George Lucas to appeal to kids, their bear-like cuteness was off-putting to older fans. Still, there's no denying the Lego Ewok Village, released in 2013, is pretty cool. At 1,990 pieces, it replicates all the important bits, from C-3P0 on his throne to Han Solo on a spit. It's much larger than most Star Wars playsets and looks good on a mantle. Yub yub!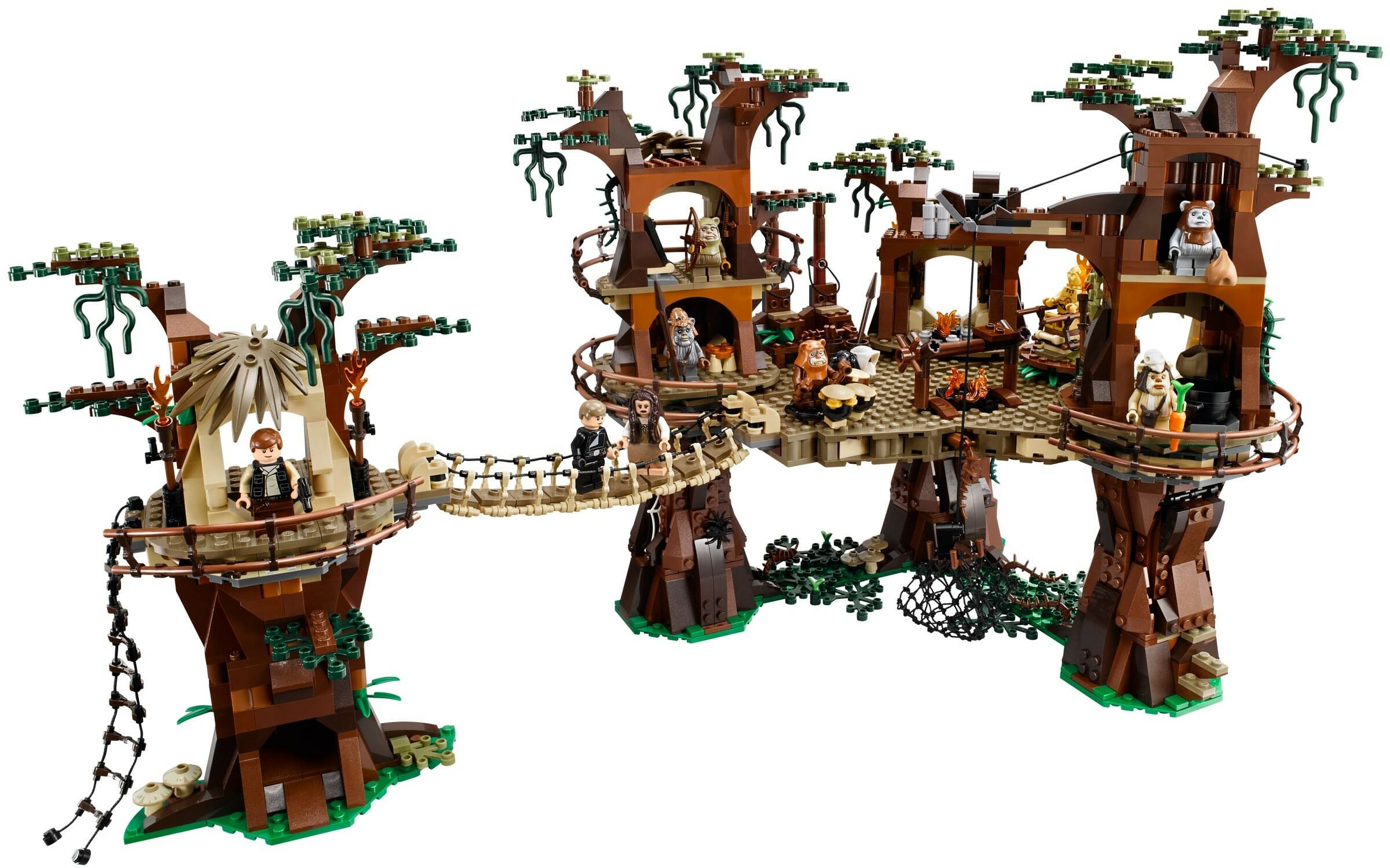 9) Sandcrawler
Star Wars and Lego Technic don't often meet, but when they do—as in the 3,296-piece Jawa Sandcrawler—the results are impressive. To be clear, the Sandcrawler, released in 2014, isn't a Technic set, but it does use that series' interconnecting rods to build a complex vehicle with numerous moving parts. With treads that roll and a chassis that opens up and a winch that works, the Sandcrawler is one of the sturdiest and most playable Star Wars Lego sets.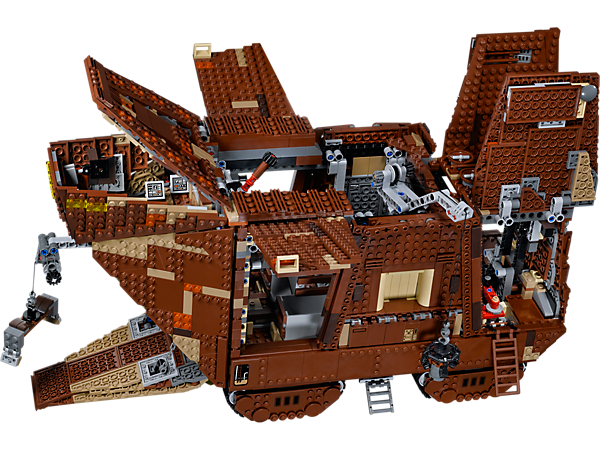 10) Millennium Falcon: Ultimate Collector Series
Released on Force Friday II ahead of The Last Jedi—this is not the first Millennium Falcon Lego has released, nor is it the first Millennium Falcon set on this list. But it's certainly the biggest at 7,541 pieces that you can customize it to harken back to the original Star Wars trilogy or look toward the newer films. It's even got a few new creatures and characters from the upcoming movie, so you could easily have porgs running the entire ship. The only downside? The cost of the set, which will put you back $799.99 and you can only purchase from the Lego Store and its official website. —Michelle Jaworksi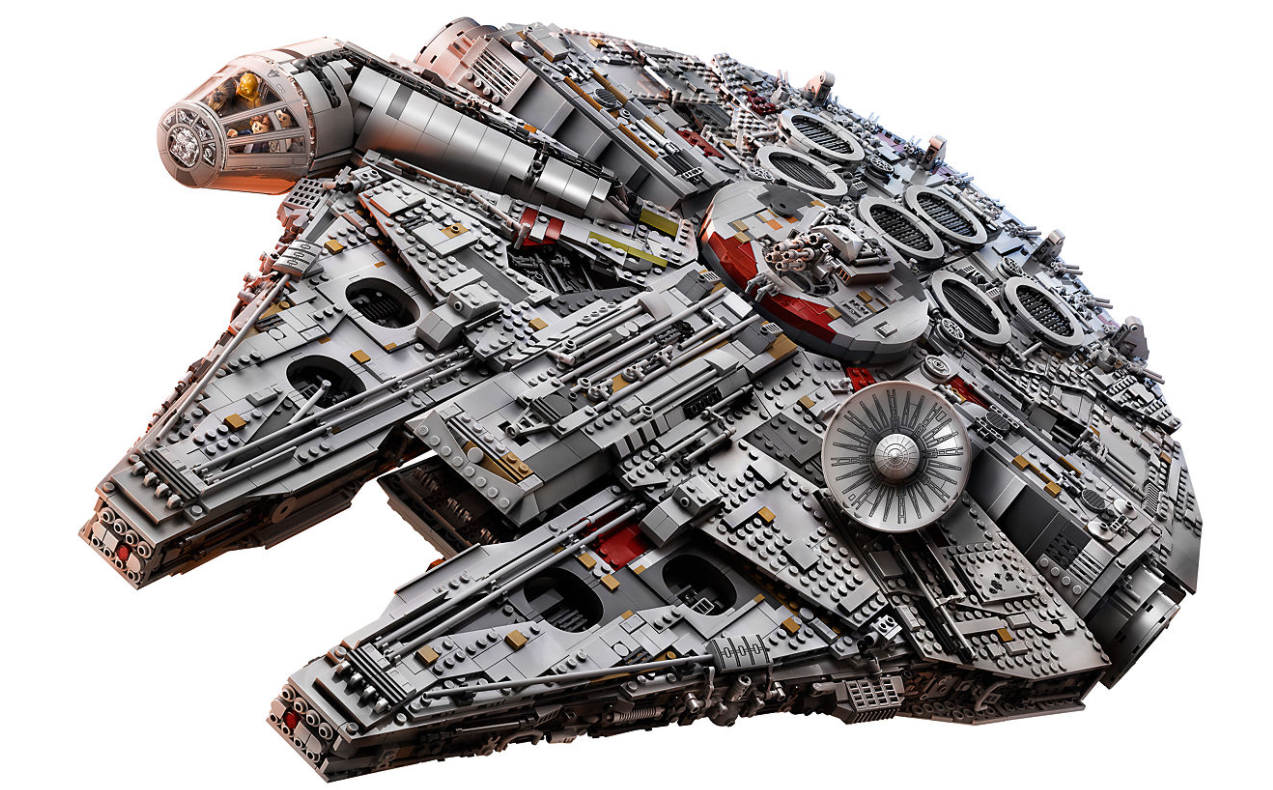 11) Darth Vader Transformation
Technically, this 282-piece set is taken from the prequel trilogy, but it's cool enough and has enough linkage to the original films to be included on this list. The Darth Vader Transformation, released in 2017, recreates the awesome scene at the end of Revenge of the Sith where Anakin Skywalker has his humanity stripped away. The only thing missing is a little speaker that can play his "Noooooo!" scream.
12)Lego Kessel Run Millennium Falcon
The Lego Kessel Run Millennium Falcon created for Solo: A Star Wars Story is a fun build at 1,414 pieces, just a bit more than The Force Awakens version at 1,329. It's a decent pickup for those who don't already have one of the many previous versions of the Millennium Falcon, or for completists who must have them all.
Editor's note: This article is regularly updated for relevance.