Empathy can be frustratingly rare in true crime. Pictures of serial killers adorn T-shirts and gory murders fill podcasts like sports reenactments. Yet while the genre focuses on the people behind the crimes, countless stories of their impact go untold. Amazon Prime's latest documentary series, Ted Bundy: Falling for a Killer, takes a different tactic. Most true crime fans already know the story of Ted Bundy; now, you get to meet the women in his life.
Ted Bundy: Falling for a Killer

RELEASE DATE:
1/31/2020


DIRECTOR/CREATOR:

Trish Woods




STREAMING:

Amazon Prime Video




'Ted Bundy: Falling for a Killer' is a refreshing change of pace for the true crime genre, centering the voices of women in the story instead of glamourizing a murderer.
Spanning five episodes and a little more than four hours, Ted Bundy: Falling for a Killer is a heartbreaking film. Works studying Bundy often focuses on the direct horrors he wrought on the world, but seldom on the reverberations of his life. Falling for a Killer uses his longtime girlfriend Elizabeth Kendall and her daughter Molly as guide stones instead.
We meet Ted as Elizabeth did, a sweet and professional man willing to commit to a single mother despite his conservative views. Through archival photographs provided by Elizabeth, we see a window into a world that could have been. Ted's the kind of guy who teaches your kid how to ride a bike and reads them stories before bed. A little old fashioned, but loving and kind. They could be the happiest memories of any family.
Arrogant people often pretend they can't understand how someone could ever be in a relationship with a killer. How can you give someone, even a loved one, the benefit of the doubt when they're accused? Falling for a Killer answers those questions by starting years before Bundy's crimes. You see the foundations of their relationship, all while hearing the early warning signs that went unnoticed.
As the series continues, we see the evolution of Bundy's crimes through Elizabeth and Molly's eyes. Bundy's early political connections gave him an air of respectability, one that protected him even as suspicions began to arise from his actions. Viewers see the Kendalls come to terms with being gaslit by Bundy, even as Elizabeth begins to suspect him herself. By the time his crimes are fully revealed, Elizabeth is still in too deep to fully separate until a horrific offhand confession. At times, the journey is excruciating.
The Kendalls' stories are augmented by in-depth interviews with the other women who crossed Bundy's path, physically and in spirit. We meet his former friends, survivors of his attacks, his near victims, feminist activists reeling from violence infecting supposedly more liberated times, and police officers carving out their own paths. The historical context of Bundy's crimes is important. Second-wave feminism opened doors for young women to experience freedom and liberation like never before. Bundy's killings were a harsh reminder that even when you're free, monsters lurk in the dark to destroy your security.
By focusing so much on the history surrounding the era, Falling For a Killer feels like a fresh take on a familiar story. From the death of Nixon's career, to how the interstate highway system changed America, Bundy is a reflection of his time.
The filmmakers explore what it was like to be a woman in that era, from the impact of Billie Jean King to second-wave feminism's rejection of traditional roles. While men are occasionally interviewed, the vast majority of voices you hear throughout the documentary are women. Combining modern interviews with stunningly remastered archival photos and news footage, the doc shows you his victims as human beings—fully-formed people destroyed by a monster hidden in plain sight.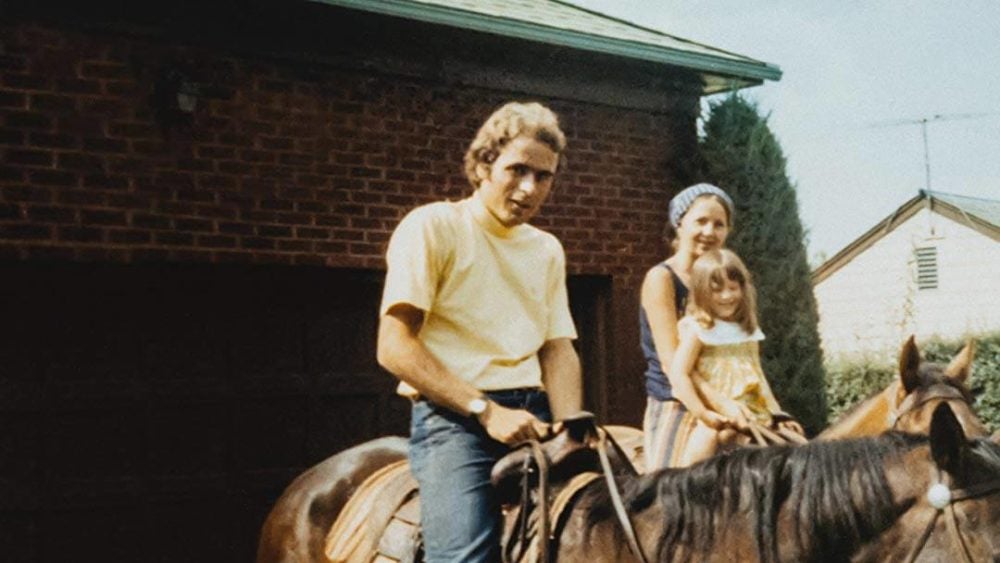 Most importantly, we see the nightmarish reverberations of these crimes. Bundy's victims aren't only the people murdered, but their families whose happy memories are permanently polluted by the circumstances of these deaths. There is no romanticizing of Ted Bundy to be found here. His supposed good looks and charm are just another weapon to gaslight those around him. We see him for everything he was; bullshit artist, molester, rapist, and killer. No time is wasted trying to humanize him. Bundy is shown as the wolf in sheep's clothing he was.
Ted Bundy: Falling for a Killer is a refreshing change of pace from standard true crime works. Overflowing with historical content, and providing stunning access to historical documentation and staggeringly strong human beings, the film never shies away from the unspeakable facts surrounding its story. But it also never wallows in them.
It never makes Bundy seem like anything but the cruelest creature on Earth, willing to lie in the name of love while spilling blood across the country. Ted Bundy wasn't a handsome, twisted man worthy of idolizing. He was a wild dog with kind eyes when he wasn't biting. The women who survived Ted Bundy deserved more than to see his face on a T-shirt. Thankfully, now these survivors get a chance to tell their own stories for themselves.
Looking for more help? Here's what you need to know about Amazon Alexa and how to use Amazon Alexa as an intercom system, Amazon Map Tracking, Amazon Prime Pantry, Amazon Lockers, Amazon Prime Wardrobe, how to sell on Amazon, Amazon Prime membership and if it's really worth it.