Nostalgia reaches a fever pitch on Netflix in August, as the streaming service reboots two classic cartoons. Everybody's favorite alien returns with a new plan to conquer Earth in Invader Zim: Enter the Florpus, and Rocko's Modern Life: Static Cling follows Rocko as he touches down in the futuristic O-Town on a mission to get his favorite show back on the air after spending 20 years in space. Elsewhere, the Gorgeous Ladies of Wrestling take on Sin City in the highly anticipated GLOW season 3, and the film festival hit documentary American Factory chronicles the tensions between Fuyao Glass America owner Cao Dewang and his employees in staggering detail.
Check out the full listings below to see what's new on Netflix in August.
What's new on Netflix: Editor's picks
Years after a GM plant closed in Moraine, Ohio, a Chinese billionaire opened a new plant and hired American and Chinese workers to operate it. With the wide-ranging amount of access, American Factory reveals employees who've become closer, the American workers' efforts to unionize, and just how far the board will go to stop those efforts as two countries' work values clash. —Michelle Jaworski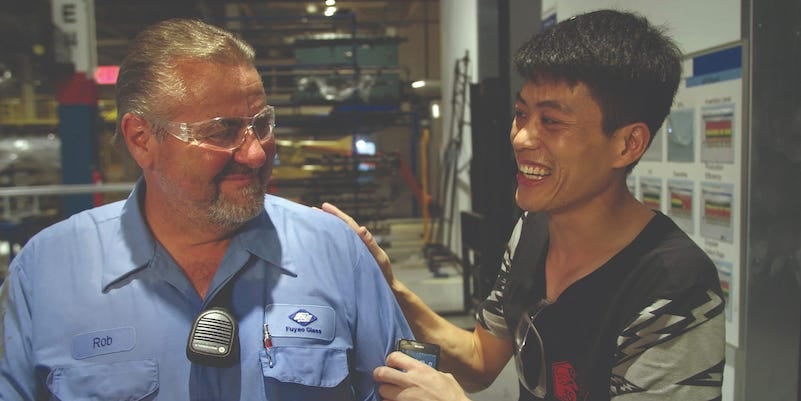 Taco Chronicles argues that Mexico and the taco are inextricable, and a thorough exploration of the taco and how people interact with it will provide a deeper understanding of the country. Each episode of the gorgeous series highlights the relationship between a particular taco meat and the region in which it originated. It calls upon chefs, cultural anthropologists, waiters, food critics, and even passersby to tell a story that is part behind-the-scenes cooking show, part cultural history, and part intimate documentary. With its dazzling photography, expert culinary explorations, and sheer passion, Taco Chronicles joins an elite class of food shows revolutionizing the genre. —Brenden Gallagher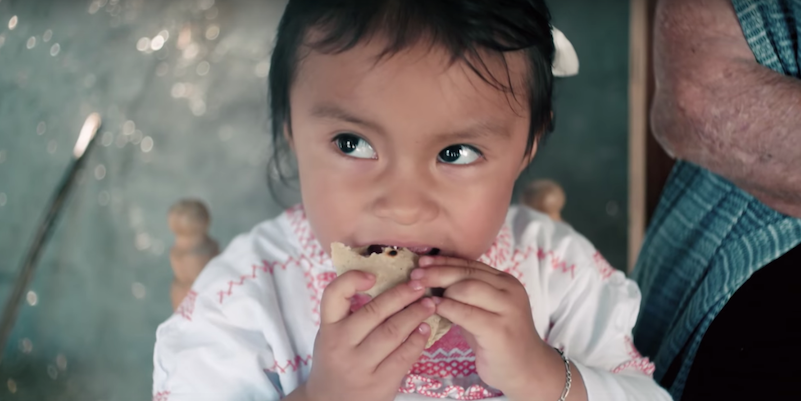 In 1989, five Black teenage boys were falsely convicted of the assault and rape of white jogger Trisha Meili in a case that would change the course of their lives. While a shallow version of their story sits in the public's collective memory, Ava DuVernay uses her new four-part series When They See Us to wholly correct the narrative of the Central Park Five. Through these meticulous episodes, DuVernay rewrites history, exploring how the police and the media systematically derailed the lives of innocent children during one of the most public, racially driven court cases of the pre-Black Lives Matter era. —Sarah Jasmine Montgomery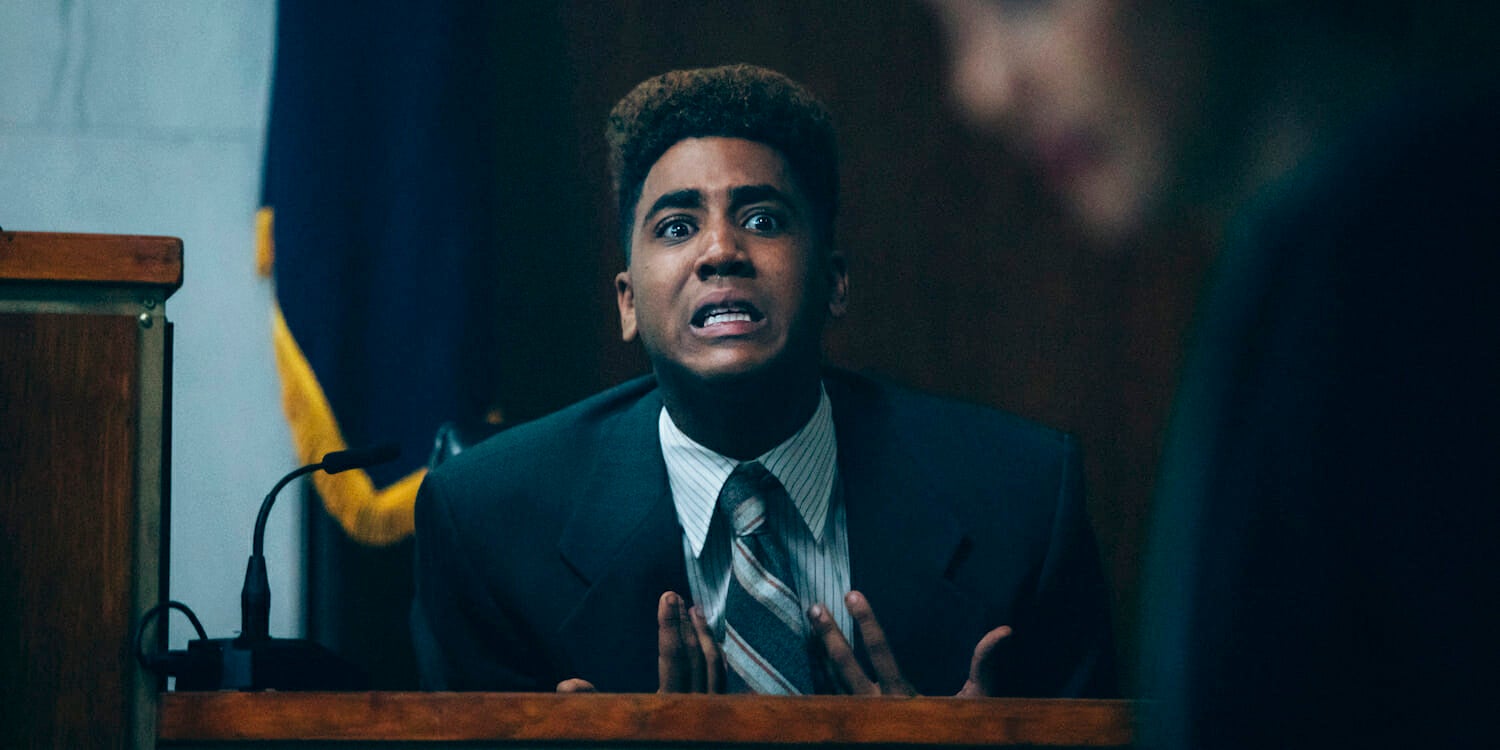 READ MORE:
What's new on Netflix in August 2019
August 1
Are We Done Yet?
Boyka: Undisputed
Four Weddings and a Funeral
Groundhog Day
Horns
Jackie Brown
Jupiter Ascending
Now and Then
Panic Room
Rocky
Rocky II
Rocky III
Rocky IV
Rocky V
Sex and the City: The Movie
Something's Gotta Give
The Bank Job
The House Bunny
The Sinner: Julian
To Wong Foo, Thanks for Everything! Julie Newmar
Why Do Fools Fall in Love
August 2
Ask the StoryBots: Season 3 — NETFLIX FAMILY
Basketball or Nothing — NETFLIX ORIGINAL
Dear White People: Volume 3 — NETFLIX ORIGINAL
Derry Girls: Season 2 — NETFLIX ORIGINAL
Otherhood — NETFLIX FILM
She-Ra and the Princesses of Power: Season 3 — NETFLIX FAMILY
August 4
Patriot Act with Hasan Minhaj: Volume 4 — NETFLIX ORIGINAL
August 5
Enter the Anime — NETFLIX ORIGINAL
No Good Nick: Part 2 — NETFLIX FAMILY
August 6
Screwball
Sebastian Maniscalco: Why Would You Do That
August 8
Dollar — NETFLIX ORIGINAL
Jane The Virgin: Season 5
Judy Moody and the Not Bummer Summer
The Naked Director — NETFLIX ORIGINAL
Wu Assassins — NETFLIX ORIGINAL
August 9
Cable Girls: Season 4 — NETFLIX ORIGINAL
The Family — NETFLIX ORIGINAL
GLOW: Season 3 — NETFLIX ORIGINAL
The InBESTigators — NETFLIX FAMILY
iZombie: Season 5
Rocko's Modern Life: Static Cling — NETFLIX FAMILY
Sintonia — NETFLIX ORIGINAL
Spirit Riding Free: Pony Tales — NETFLIX FAMILY
Tiny House Nation: Volume 1
August 13
Knightfall: Season 2
Tiffany Haddish Presents: They Ready — NETFLIX ORIGINAL
August 14
The 100: Season 6
August 15
Cannon Busters — NETFLIX ANIME
August 16
45 rpm — NETFLIX ORIGINAL
Apache: La vida de Carlos Tevez — NETFLIX ORIGINAL
Better Than Us — NETFLIX ORIGINAL
Diagnosis — NETFLIX ORIGINAL
Frontera verde — NETFLIX ORIGINAL
Invader Zim: Enter the Florpus — NETFLIX FAMILY
The Little Switzerland— NETFLIX FILM
MINDHUNTER: Season 2 — NETFLIX ORIGINAL
QB1: Beyond the Lights: Season 3 — NETFLIX ORIGINAL
Selfless
Sextuplets — NETFLIX FILM
Super Monsters Back to School — NETFLIX FAMILY
Victim Number 8 — NETFLIX ORIGINAL
August 17
The Punisher (2004)
August 20
Gangs of New York
Simon Amstell: Set Free — NETFLIX ORIGINAL
August 21
American Factory — NETFLIX ORIGINAL
Hyperdrive — NETFLIX ORIGINAL
August 22
Love Alarm — NETFLIX ORIGINAL
August 23
El Pepe: Una vida suprema — NETFLIX ORIGINAL
HERO MASK: Part II — NETFLIX ANIME
Rust Valley Restorers — NETFLIX ORIGINAL
August 27
Million Pound Menu: Season 2 — NETFLIX ORIGINAL
Trolls: The Beat Goes On!: Season 7 — NETFLIX FAMILY
August 29
Falling Inn Love — NETFLIX FILM
Kardec — NETFLIX FILM
Workin' Moms: Season 3 — NETFLIX ORIGINAL
August 30
The A List — NETFLIX ORIGINAL
CAROLE & TUESDAY — NETFLIX ANIME
The Dark Crystal: Age of Resistance — NETFLIX ORIGINAL
Droppin' Cash: Season 2 — NETFLIX ORIGINAL
La Grande Classe — NETFLIX FILM
Locked Up: Season 3
Mighty Little Bheem: Season 2 — NETFLIX FAMILY
Styling Hollywood — NETFLIX ORIGINAL
True and the Rainbow Kingdom: Wild Wild Yetis — NETFLIX FAMILY
Un bandido honrado — NETFLIX ORIGINAL
August 31
Luo Bao Bei: Season 1
August TBA
Sacred Games: Season 2 — NETFLIX ORIGINAL
What's leaving Netflix in August 2019
August 1
A Cinderella Story
A Cinderella Story: Once Upon a Song 
Another Cinderella Story
Austin Powers in Goldmember
Beverly Hills Chihuahua 
Chuggington: Season 1-5
Death in Paradise: Season 1-7
Fear and Loathing in Las Vegas
Final Destination
Final Destination 2
Final Destination 3 
Good Will Hunting 
Gosford Park
Hairspray (1988)
Hairspray (2007)
Hot Fuzz 
Just Friends
Legion
Poltergeist
Scarface 
Secretariat
The Butterfly Effect 
The Butterfly Effect 2 
The Da Vinci Code
The Fifth Element
The Final Destination
The Hurt Locker
The Master
The Village
W.
World War II in Colour 
World War Two: 1941 and the Man of Steel: S1 
Zombieland
August 2
The Founder
August 5
Mothers and Daughters 
Slow TV: Collection
August 6
Love, Rosie 
Zodiac
August 8
The Emoji Movie
August 11
No Country for Old Men
August 14
The Royals: Season 1
August 15
World War Two: 1942 and Hitler's Soft Underbelly: Season 1
August 16
The 40-Year-Old Virgin
August 20
The Hitchhiker's Guide to the Galaxy
August 21
Beautiful Creatures
August 28
Wind River
August 30
Burnt
August 31
Straw Dogs
Still not sure what to watch tonight? Here are our guides for the absolute best movies on Netflix, must-see Netflix original series, documentaries, docuseries, and movies.
Need more ideas? Here are our Netflix guides for the best war movies, documentaries, anime, indie flicks, true crime, food shows, rom-coms, LGBT movies, gangster movies, Westerns, film noir, and movies based on true stories streaming right now. There are also sad movies guaranteed to make you cry, weird movies to melt your brain, old movies when you need something classic, and standup specials when you really need to laugh. Or check out Flixable, a search engine for Netflix.