It seems impossible to talk about any film on Netflix without considering the state of Netflix itself.
In a few weeks, the streaming service will release Alfonso Cuarón's Roma, their most acclaimed movie ever and the most acclaimed movie of the year. They will also make an awards push for Paul Greengrass's 22 July, which came out a few months ago. Yet Netflix's expansion into the foreign language market is not solely geared toward releasing prestige films and winning Oscars. They also continue to snatch up the rights to B-movies from overseas. Take last month's Sabrina, an Indonesian schlock-fest destined to languish in horror fans' "If you liked this…" recommendations forever.
Happy as Lazzaro
RELEASE DATE:
11/30/2018
DIRECTOR:
Alice Rohrwacher
STREAMING:
Netflix
Alice Rohrwacher's Happy as Lazzaro is an engaging watch, but its uncomfortable ideas leave a bad taste in one's mouth.
But there's a wide range of titles between these two pedigrees. Take last year's On Body and Soul, which received some attention after being nominated in the best foreign language category at the Academy Awards. I don't know if American audiences would have paid any attention to the movie if not for its Oscar nod, and I don't know if half as many people would have watched it were it not streaming on Netflix. Mostly, I wonder whether the film would've gotten a theatrical release if it were just a bit better. Streaming makes foreign language fare more accessible to American audiences, but that doesn't mean the content is Roma-level good.
All of this is a long setup for me to say: I'm not sure how to feel about Alice Rohrwacher's Happy as Lazzaro, an Italian-language film which made its debut at Cannes in May before bowing on Netflix on Nov. 30.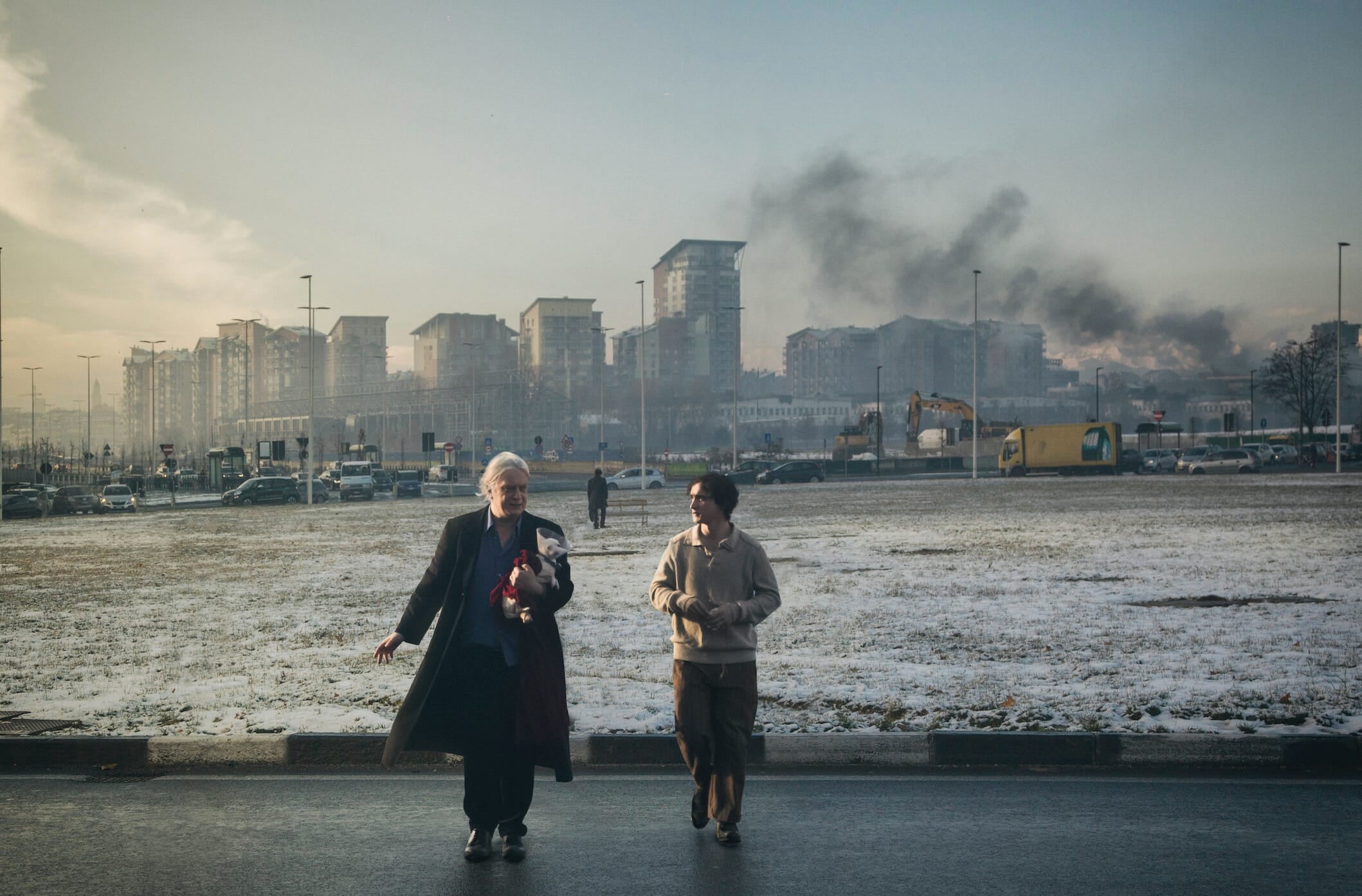 The movie drops viewers into the world of Lazzaro, a "simple" young man working on a tobacco farm with his fellow sharecroppers on the Italian countryside, without giving much context. Slowly, clues reveal the time period the film is set in, until a mid-movie twist upends most of what preceded it. Although the direction Happy as Lazzaro takes might be predictable to some, the lead character himself is not. Content in his work and kind to the point of being pathological, Lazzaro becomes harder to understand as viewers learn more about him.
Shot in a 1.66:1 aspect ratio on 16mm film, Happy as Lazzaro has an Instagram-worthy look: raw and periodically beautiful. The lighting is so natural, it resembles a home movie or documentary at times. Though the movie won the screenwriting award at Cannes, it's Rohrwacher's direction that elevates the story; whether that can fully be appreciated on a TV screen is doubtful.
Happy as Lazzaro is consistently engaging, despite its increasingly depressing plot and oblique ending—both elements of which the casual Netflix viewer should be aware. But the movie's politics and main character are irksome. Lazzaro falls into the trap of the good-natured, possibly divine idiot, like Tom Hanks in Forrest Gump or Peter Sellers in Being There. Rohrwacher paints him as a not-so-subtle Christ figure on multiple occasions. In fact, viewers might wonder if he's Jesus himself by the time the movie is over. Adriano Tardiolo gives an absent-mindedly charming performance in the lead role, but Lazzaro isn't boring in spite of being so likable; he's boring because he's so likable.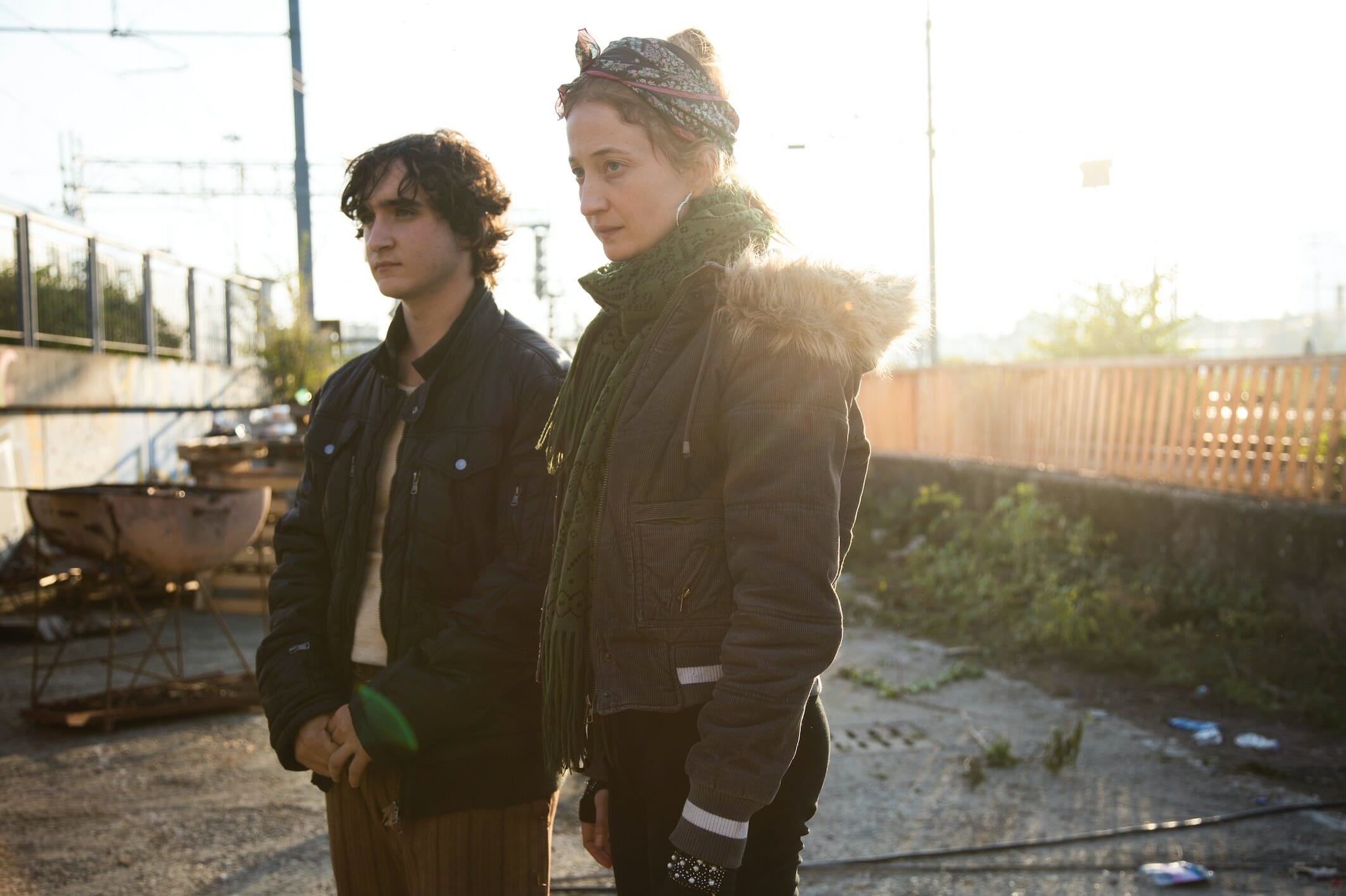 One of the most interesting scenes in Happy as Lazzaro comes about half an hour into the movie, when the owner of the tobacco farm where Lazzato toils—known in Italy as "the Cigarette Queen"—tells her son Tancredi, "Human beings are like animals. Set them free and they realize they are slaves, locked in their own misery. Right now, they suffer but they don't know it." Pointing out Lazzaro, she says, "I exploit them, they exploit that poor man. It's a chain reaction that can't be stopped." Yet what the Cigarette Queen doesn't know is that certain kinds of exploitation must be stopped.
The movie's preoccupation with the changing landscape of Italy, right down to the fact that people are smoking fewer of the Queen's cigarettes for health reasons, initially led me to believe Happy as Lazzaro might be a meditation on workers' rights, and the need for things like a living wage, unions, and various social nets. But after I finished watching it, I felt like another quote from the film best summed up its philosophy. In a scene where Marchessa's primary money manager visits the farm and sits with the workers, he tells them, "In the big city, flavors get contaminated, spoiled. This is what being rich is all about. Our stuff doesn't taste of anything, You have proper wine, proper bread!" One woman responds, "That's why you steal the bread out of our mouths."
Yet the movie seems to agree that the peasants are better off suffering and not knowing it. Because when things change for them, nothing gets better. Every one of Lazzaro's fellow sharecroppers ends up worse off in the end, as if setting them free really did make them aware of their own misery.
This is an uncomfortable conclusion to draw. The film goes on to rail against banks and the evils of modern capitalism without seeming to fully understand what it's protesting. Capitalism might be evil, but to suggest that poor people are better off because they are content with simple things is not only pejorative, but offensive. And to suggest that the working class would be happier if they were less concerned with bettering their station does not only undercut any attempt to rebuke capitalism, it actually upholds the idea of capitalism itself.  
Maybe I'm giving the film too much credit. I don't know if Lazzaro is supposed to be Jesus, or if Rohrwacher is trying to make a larger statement about modern economic systems. For all I know, she just made a weird movie that exists for the sake of being weird. What I do know is that I was happy to watch this film on Netflix. Streaming is a good fit for a movie like Happy as Lazzaro, if only because it's not good enough to be in a theater.
Still not sure what to watch tonight? Here are our guides for the absolute best movies on Netflix, must-see Netflix original series, documentaries, docuseries, and movies.
Need more ideas? Here are our Netflix guides for the best war movies, documentaries, anime, indie flicks, true crime, food shows, gangster movies, Westerns, and movies based on true stories streaming right now. There are also sad movies guaranteed to make you cry, weird movies to melt your brain, and standup specials when you really need to laugh. Or check out Flixable, a search engine for Netflix.