For the average viewer, cord-cutting can be as easy as buying a streaming device and subscribing to a service or two. Parents, meanwhile, have more to consider. Not every app features parental controls, some devices have easily hidden remotes, and the cost of streaming content—not to mention the number of devices you can stream from at any given time—all play a role in making a decision. If you're a parent trying to figure out how to cut the cord and cut down on your monthly bills, we're here to help. Here's everything you need to know, from the best device to what services you should consider.
Best streaming device for cord-cutting families: Roku
The market is full of incredible streaming devices right now, and there are plenty of perks for Amazon Fire Stick and Apple TV. But for parents looking to find the sweet spot of between features and price, Roku can't be beaten. For just $29.99, you can get the Roku Express, an HD media player that comes with a handy remote. If you're willing to splurge a little, the $39.99 Roku Premiere is the cheapest entry point to 4K on the market. 
But the real selling point for Roku is its features. All models support the Roku smartphone app, making Roku a streaming player your child can't nuke by losing the remote. That's right: You can control your Roku directly from your smartphone.
READ MORE:
The Roku app also features an incredible mode called Private Listening, which lets you listen to the program on your TV by attaching headphones to your phone. Want to watch Rambo after the kids go to bed, but don't want to disturb the kiddos? Private Listening is a godsend. It's even better for parents of newborns who are getting up in the middle of the night, letting you catch an episode during feeding without annoying your tired partner.  
Roku also features the most free content of any streaming platform. Raising kids is expensive. With more and more paid streaming services hitting the market every year, free content can be a subtle way of saving money every month. 
Want to keep the kids from downloading unapproved channels? Roku lets you set a parental pin that must be entered before something's downloaded. Even if you leave the kids unsupervised during a sleepover, you can rest easy know they're stuck with the channels you've approved for the family.  
---
The best live TV streaming service for cord-cutting families

Rather than paying out the nose for hundreds of channels you don't care about, Sling TV keeps things simple, offering three different basic packages. Sling Orange costs $30 per month for more than 30 channels, including three ESPN channels, Disney Channel, and Freeform. If you're looking for, Sling Blue offers nearly 50 channels also for just $25 per month, including CNN, Cartoon Network, NFL Network, and FS1. You'll also be able to stream on up to three devices at once. You can combine the two packages, Sling Orange + Blue, to get all of the channels you see above and stream on up to four devices simultaneously.
There's a great deal of overlap between the two packages, but at just $40 per month, Sling Orange + Blue is still cheaper than almost every other streaming TV service's entry-level plan. Sling TV also features a deep well of add-on content, from movies channels like Showtime to a host of channel packages from around the world. (Here's a complete guide to Sling TV channels and our Sling TV review.)
---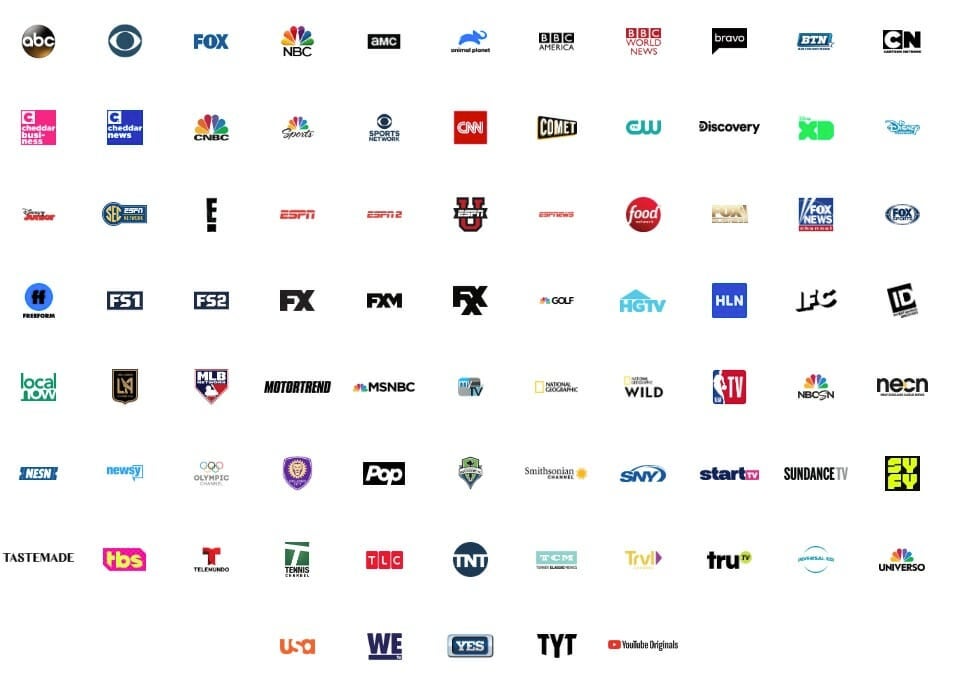 For larger families, it's hard to beat YouTube TV, thanks to its sheer simplicity and commitment to special features. Offering one package of 70-plus channels for a flat rate of $49.99 per month, YouTube TV is nothing to sneeze at. Subscribers get every major channel they could think of, from MSNBC to ESPN to IFC and Cartoon Network. The only real missing links are Viacom networks like Comedy Central and VH1. (You can find the full list of YouTube TV channels here.)
While those absences might be a little annoying, YouTube TV makes up for it with its incredible features. Every account on a YouTube TV subscription gets its own unlimited Cloud DVR, so you'll never have to worry about the kids accidentally deleting your favorite shows. Even better, YouTube TV subscribers get six accounts per household. That's six separate unlimited cloud DVRs. Looking for more? You can add premium networks like Starz for $9 per month or Shudder for $5 per month.
---
The best subscription services for families
Each of these paid apps features incredible content for families, but more importantly, they also feature parental controls. You can set the content level users can watch without needing to enter a code and, in some cases, create profiles for different family members. Sleep soundly knowing your kids are locked out of inappropriate content.
Cost: $9 to $16 per month, depending on if you want standard definition, high definition, or 4K Ultra HD.
Netflix is an incredible app for families thanks to its large library of content and specialized Kids mode. Kids accounts only show family-friendly content, based on the standards you set. As your kids grow older, you can give them more freedom. On the content front, Netflix features a range of all-ages movies, TV series, and even interactive shows for your kids, all without ads. If you're looking for one subscription to splurge on your family, Netflix is it.
READ MORE:
---
Cost: $5.99 per month for streaming, $44.99 per month for Hulu with Live TV
For just $5.99 per month, it's almost absurd how much value Hulu brings its subscribers. As with Netflix, Hulu lets parents make specialized accounts for their kids with dedicated content controls. Hulu also has more big-name shows than the competition. Want Doc McStuffins and Adventure Time? Hulu is where they call home. The downside is that Hulu's basic subscription comes with ads during the show. If you want to guard who is advertising to your kids when you aren't watching, you'll need to get the $11.99-per-month Hulu No Commercials subscription. Alternatively, you can sign up for Hulu with Live TV for $44.99 per month, which will give you access to more than 50 channels and comes with complimentary access to Hulu's on-demand catalog. You can also add HBO. (Here's the complete list of Hulu Live TV channels.)
READ MORE:
---
Cost: $119 per year, which includes free two-day shipping on Amazon purchase
Prime might not let you make profiles for different users, but it does let you set hard parental limits. Shows outside your rating guidelines have a lock symbol over them and can only be accessed by entering a pin number. Where the service really shines is the massive amount of PBS and Nickelodeon content it features, including SpongeBob SquarePants, Dora the Explorer, and Daniel Tiger's Neighborhood. Couple that with all-ages original series and a staggering lineup of classic movies to watch together and Amazon Prime makes a compelling case. Plus, two-day shipping on purchases is a blessing when you need something quick and the store doesn't have it.
---
Cost: Free and up
Unlike the other services here Vudu doesn't require a subscription. It's largely a video rental service, with a free ad-supported streaming component as a nice bonus. When your family needs to rent a movie, Vudu is the fastest and cheapest way to do it. There are no late fees like Redbox and you exponentially better selection. Want to make sure your kids see the classics from your childhood? Vudu has them to rent for as little as $0.99. Bring the biggest video store in the world to your home with Vudu. Even it's ad-supported free streams are worth your time, thanks to hits like Paddington and shows like Eloise being included. It even includes parental controls.
READ MORE:
---
Cost: $14.99 per month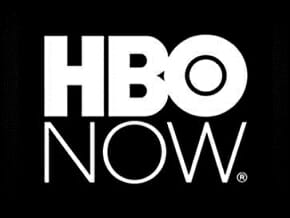 HBO might not be your first thought for family entertainment, but you'd be wrong. Beyond the wide selection of movies and shows for children included in its library, HBO is the official home of Elmo. In 2015, HBO signed a five-season deal with the makers of Sesame Street, making it the first place you can catch new episodes. HBO Now even includes past seasons, with episodes dating back decades. Add to that HBO's massive library of movies and series, and there's something here for the whole family. Don't worry about the kids sneaking Game of Thrones; parental controls set hard limits.  
READ MORE: 
---
The best free streaming apps for families
There are too many streaming services right now, but thankfully you don't have to crack open your wallet to enjoy all of them. Here are the best free apps for families on Roku.
Looking for great PBS Kids content but can't pick up the channel over the air? The PBS Kids app is here to help. Full of free shows including Curious George, The Cat in the Hat Knows a Lot, and Arthur, PBS Kids is a love letter to children's programming. You'll never have to worry about a toy commercial masquerading as kids TV, just fun and entertaining shows with an educational slant.
---
To truly get the most out of the Cartoon Network app, you'll need an existing cable or streaming TV subscription that supports it (the services recommended above should do the trick). That doesn't mean you can't enjoy some of its pleasures, thanks to a rich collection of free episodes. Just look for the episodes that don't have a key symbol over them. While it may be a half measure, getting free Stephen Universe, Powerpuff Girls, and Ben 10 is worth it.
---
Not all the channels for families are for the kids. Lullaby.tv offers a collection of soothing ambient videos designed to help your little one fall asleep. TV shouldn't be a babysitter, but sometimes it can be a naptime ally.
---
FilmRise brings an all-ages take on its glorious free movies and TV service to Roku with FilmRise Kids. There are hundreds of titles to choose from, including classic cartoon series, beloved family films, and a bunch of strange direct-to-video titles. In a world where parents have to watch the same movies over and over, FilmRise Kid's library of things you've never heard of hides some surprising treasures.
---
Kids love Pokémon. It's been true for decades and will be true for decades to come. With Detective Pikachu hitting theaters, you're sure to be asked about these adorable furry fighters in the future. Save yourself the hassle and enjoy this incredible collection of episodes from across the hit series. Watch it with your kids. You might be surprised how much you like it.
The Daily Dot may receive a payment in connection with purchases of products or services featured in this article. Click here to learn more.