What constitutes a "romantic comedy" has evolved over the years, even if some of its more problematic characters have not. Many modern rom-coms take into account the highs and lows of online dating and go beyond the tiresome will-they-won't-they storyline. Netflix has started pumping out its own takes on the rom-com—Master of None, Love, Easy—but they don't beat some of the classics of the genre. Here are the best romantic comedies on Netflix.
The best romantic comedies on Netflix
1) Legally Blonde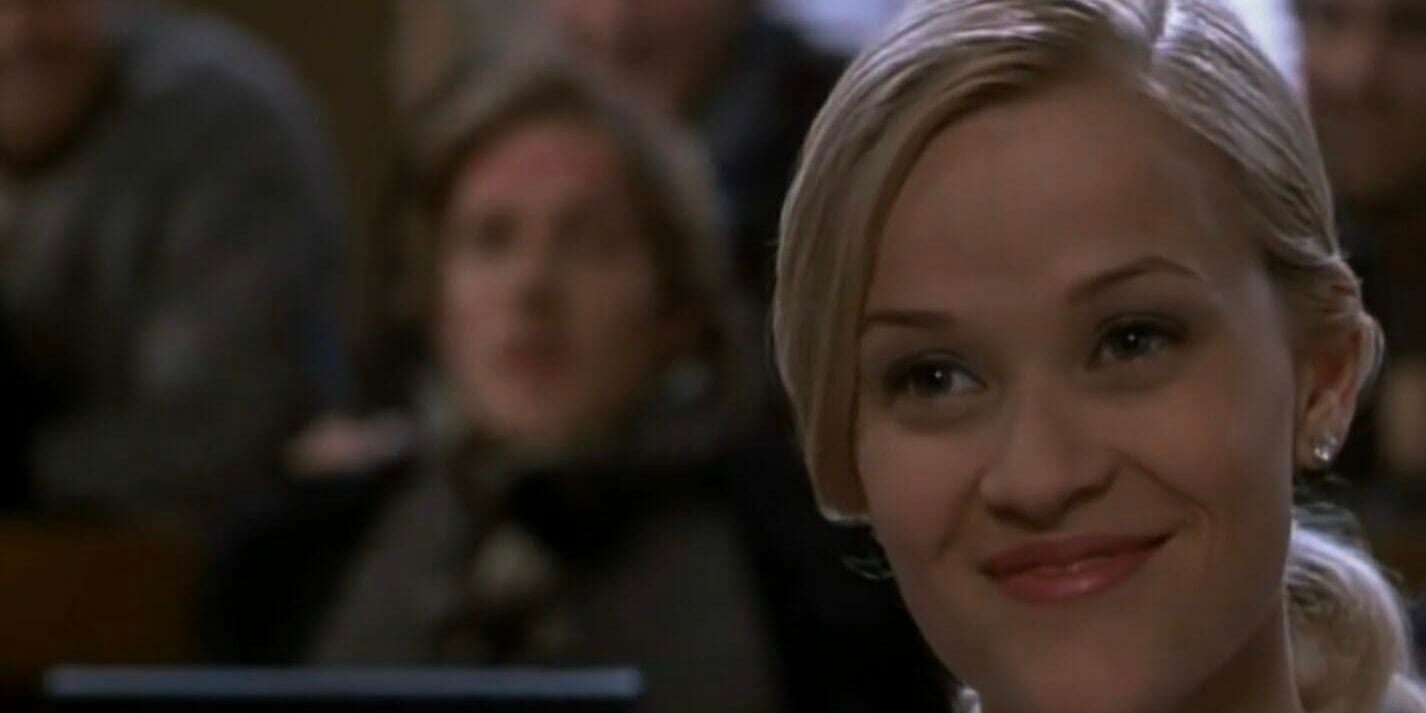 To see Legally Blonde is to love Legally Blonde. Reese Witherspoon does some of her best work as Elle Woods, who goes from sorority queen to Harvard Law School student after being dumped by her shortsighted boyfriend. Elle is unapologetically herself as she brings her fashionable ways to a community marked by its dullness. The movie is infectiously fun, from Elle teaching her friends at the beauty salon the bend-and-snap to breaking down the do's and don'ts of perms to clear a client. Like Elle, Legally Blonde is an easy movie to underestimate, but it's time to stop being a Warner and start being an Emmett. —Eddie Strait
2) 5 to 7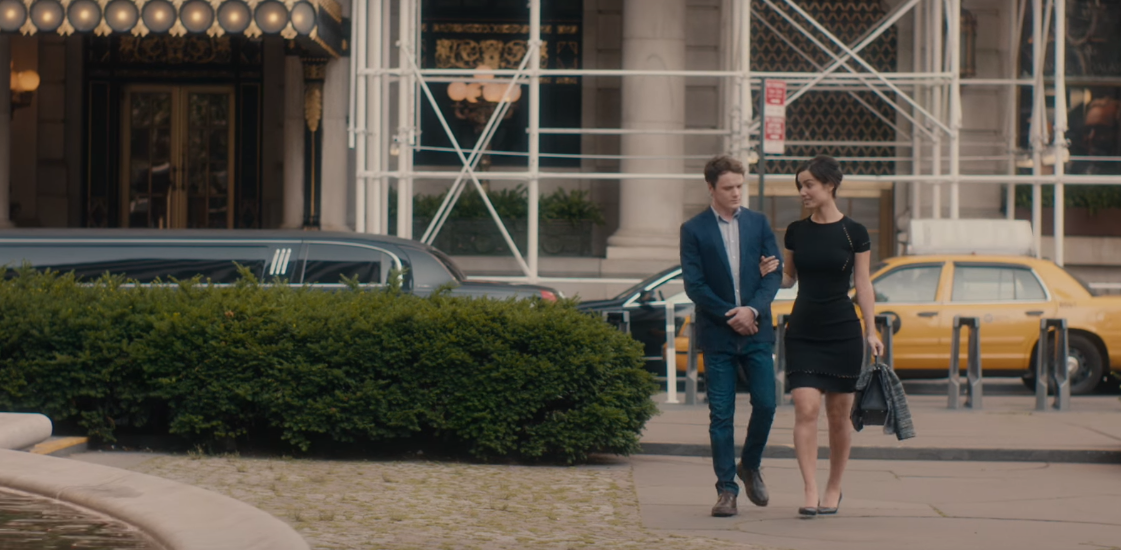 Defying the norm of a traditional rom-com storyline, this film shows a different perspective of love and changes the way people think about relationships. Anton Yelchin and Bérénice Marlohe play the role of two different people who fall into an open love affair that sparks a challenge for Yelchin's conservative family and views. The romantic notions of French culture collide with a New York love story in 5 to 7, and will capture viewers who are open to the idea of modern relationships with its transcendent beauty. —Kristen Hubby
3) Heathers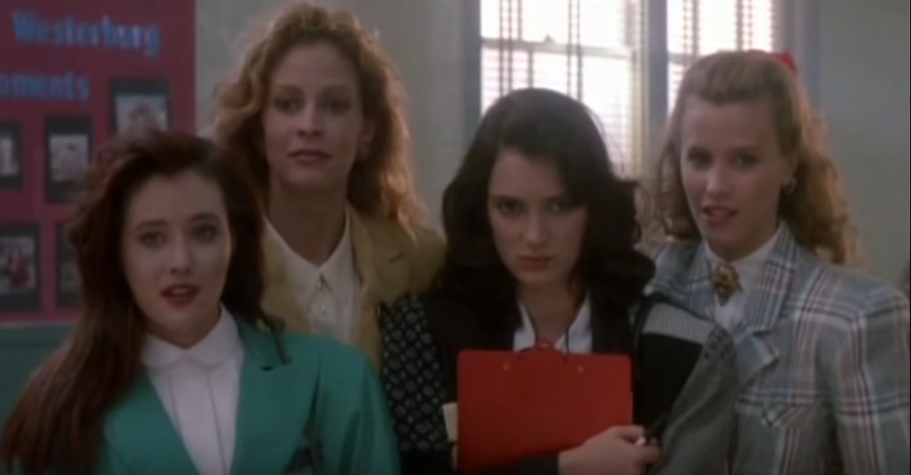 This isn't a rom-com in the traditional sense, thanks to the line "fuck me gently with a chainsaw," among other things. But the relationship between Winona Ryder's and Christian Slater's characters is one of the more complex to emerge from the '80s high school genre. Veronica (Ryder), one of the four popular "Heathers," finds a mirror in JD (Slater), an outcast who inadvertently hatches a plan that kills one of the Heathers. Their relationship doesn't have a meet-cute; it's more about what love (or lust) makes you blind to. —Audra Schroeder
4) About Time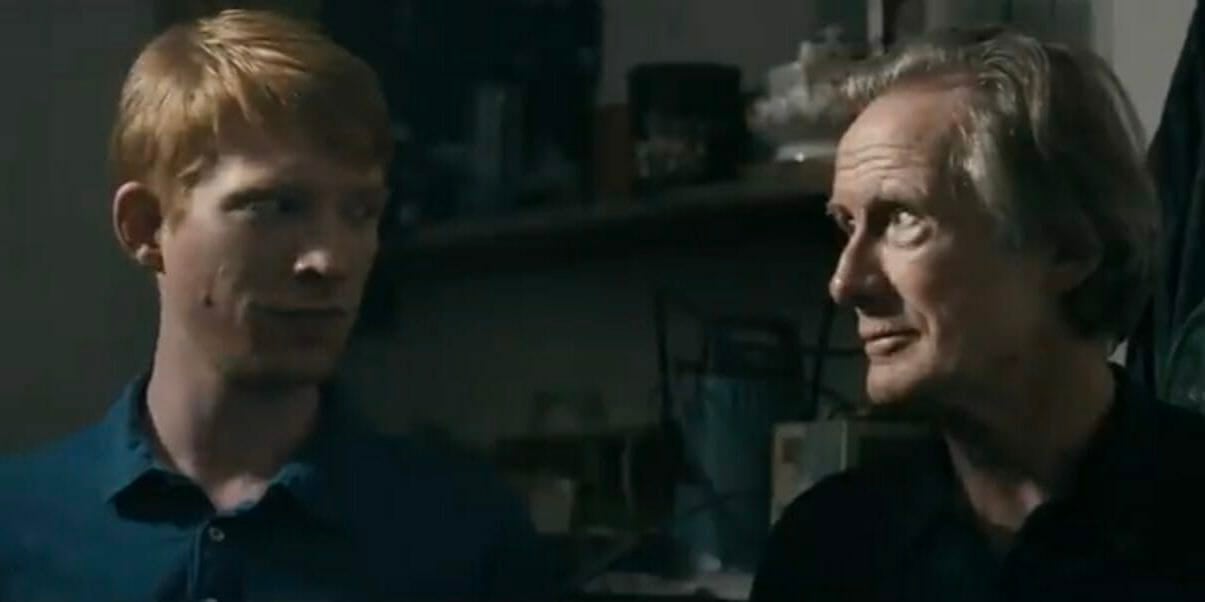 Richard Curtis, best known for Love, Actually, is a master of the saccharine romantic comedy, and About Time is an overlooked gem in his filmography. When Tim (Domhnall Gleeson) learns that he as the ability to travel back in time and relive moments from his past, he uses that ability to charm Mary. As their life progresses, Tim learns the true power of his ability and the ramifications of his actions. Despite the icky implications of the premise, About Time uses its conceit to seek out emotional honesty. The movie will make you laugh and make you cry. —E.s.
5) Blind Date
We can all relate to a noisy neighbor who won't stop making noise, but in this case, annoying relationships with neighbors bloom into an unexpected love story. In this 2014 French film, a pianist (Mélanie Bernier) moves next door to a man (Philippe Duquesne) who needs peace and quiet for work. The two build a bickering relationship that slowly grows into something more. The only catch is the two have never met before, they communicate entirely through a shared wall in the same building. —K.H.
6) Wedding Crashers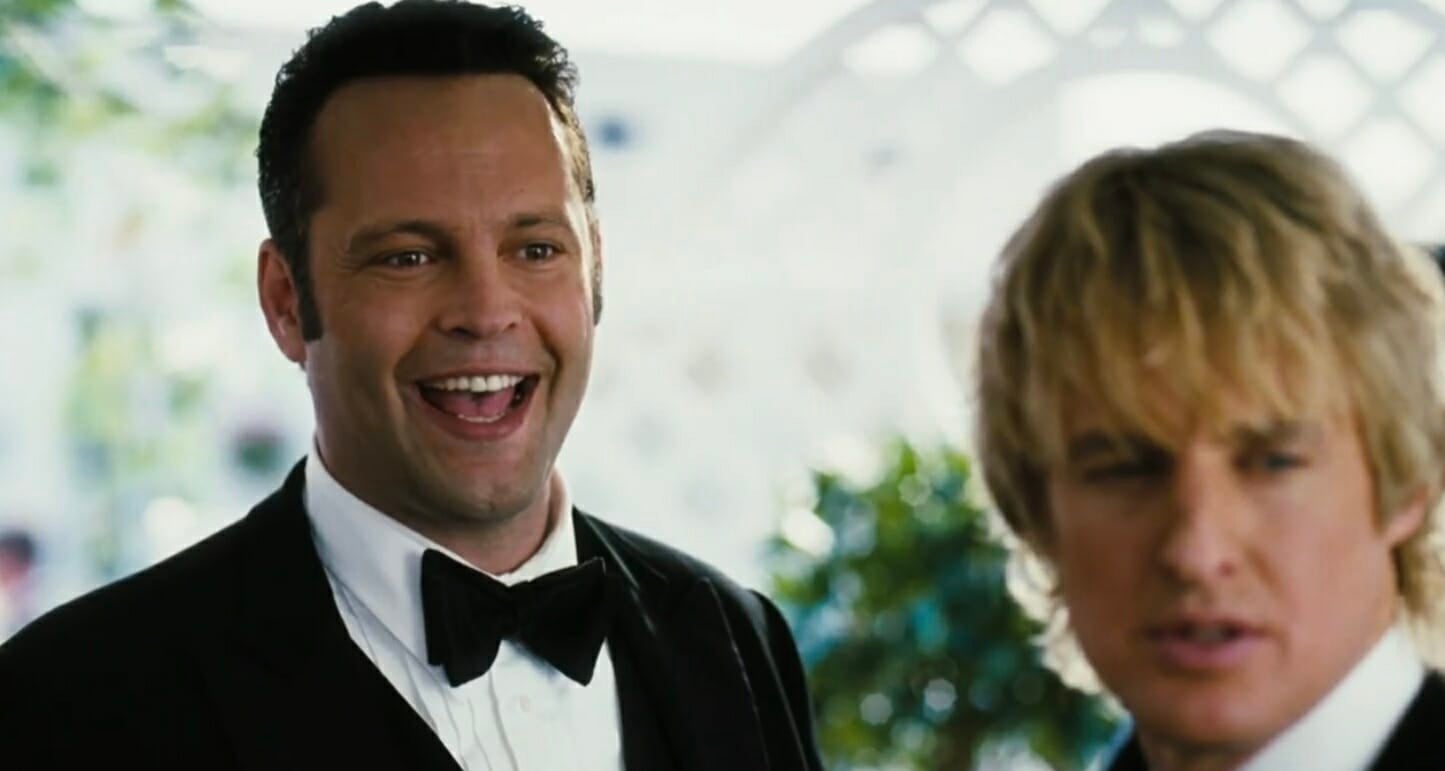 If you prefer you romcoms with a touch of raunch, Wedding Crashers may be your answer. Vince Vaughn and Owen Wilson play horndogs Jeremy and John, who charm their way into weddings and the hearts of single women. At one fortuitous wedding, the guys meet their match when they each find potential long-term love. This is a definitely a guy's version of a romantic comedy, but it's one that everyone can enjoy. —E.S.
READ MORE:
7) Obvious Child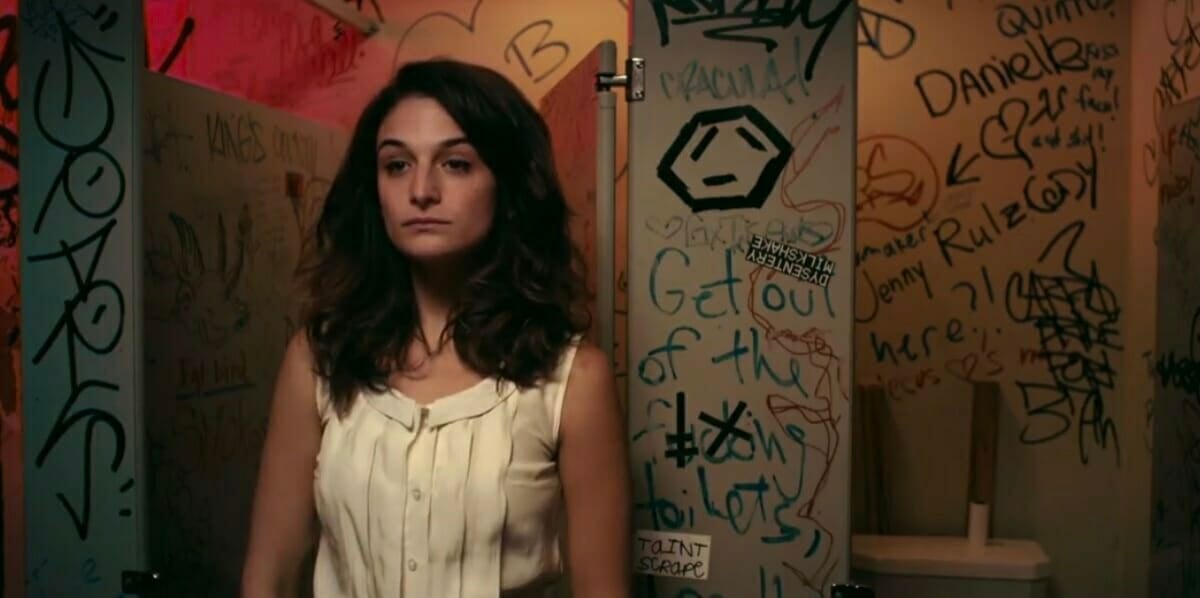 A young comedian's life gets thrown for a loop when she becomes pregnant. No longer able to get away with living life casually, Donna (Jenny Slate) must confront her new reality and make difficult choices, including whether to go through with getting an abortion. The way writer-director Gillian Robespierre navigates difficult material sets the film apart. There is a romantic subplot to Donna's story, which the film also deals with in a thoughtful and satisfying way, but this is more of dramedy with a romance than a stereotypical rom-com. No matter, because Obvious Child is just a good film no matter how you classify it. —E.S.
8) Music and Lyrics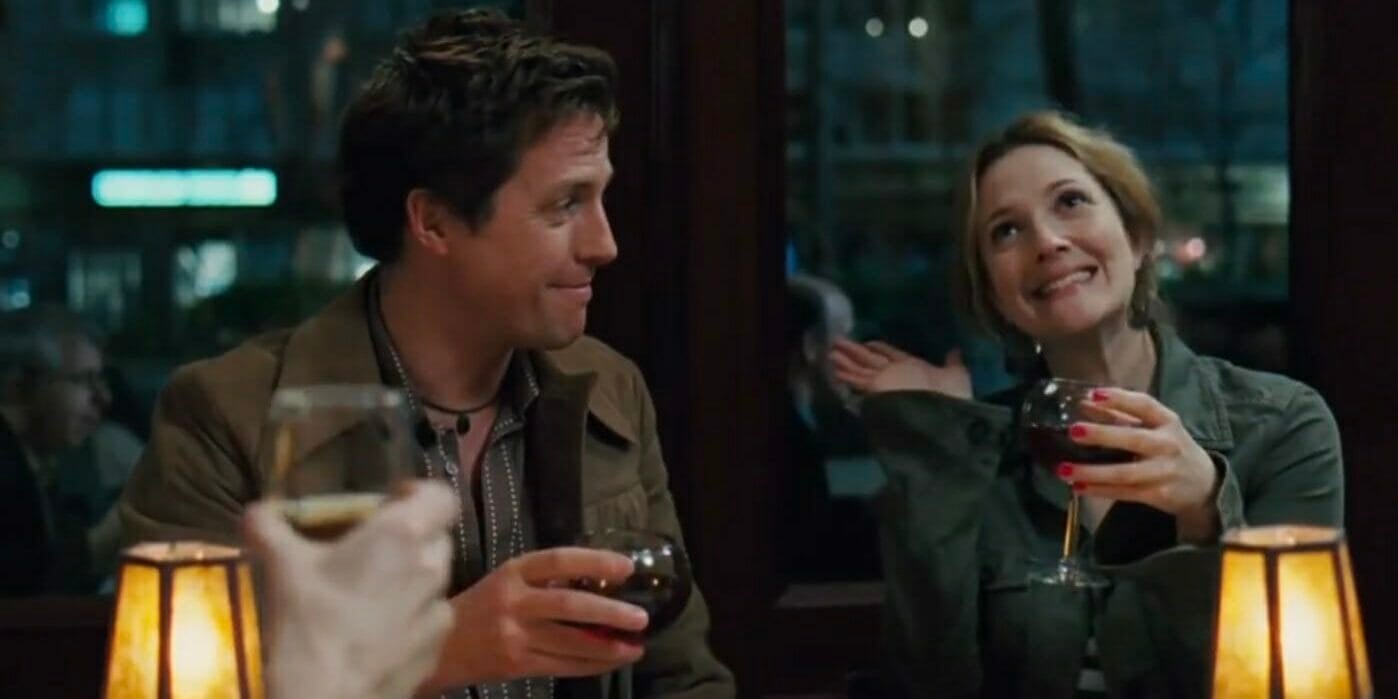 Hugh Grant and Drew Barrymore make for an adorable pair in Music and Lyrics. Grant plays a past-his-prime pop star and Barrymore plays a young, talented songwriter. It's almost too easy to say that the duo makes beautiful music together, but with a title like Music and Lyrics, you only need one guess to figure out this movie. Love can be difficult, but romantic comedies don't have to be, especially when you have the chemistry that Barrymore and Grant do. —E.S.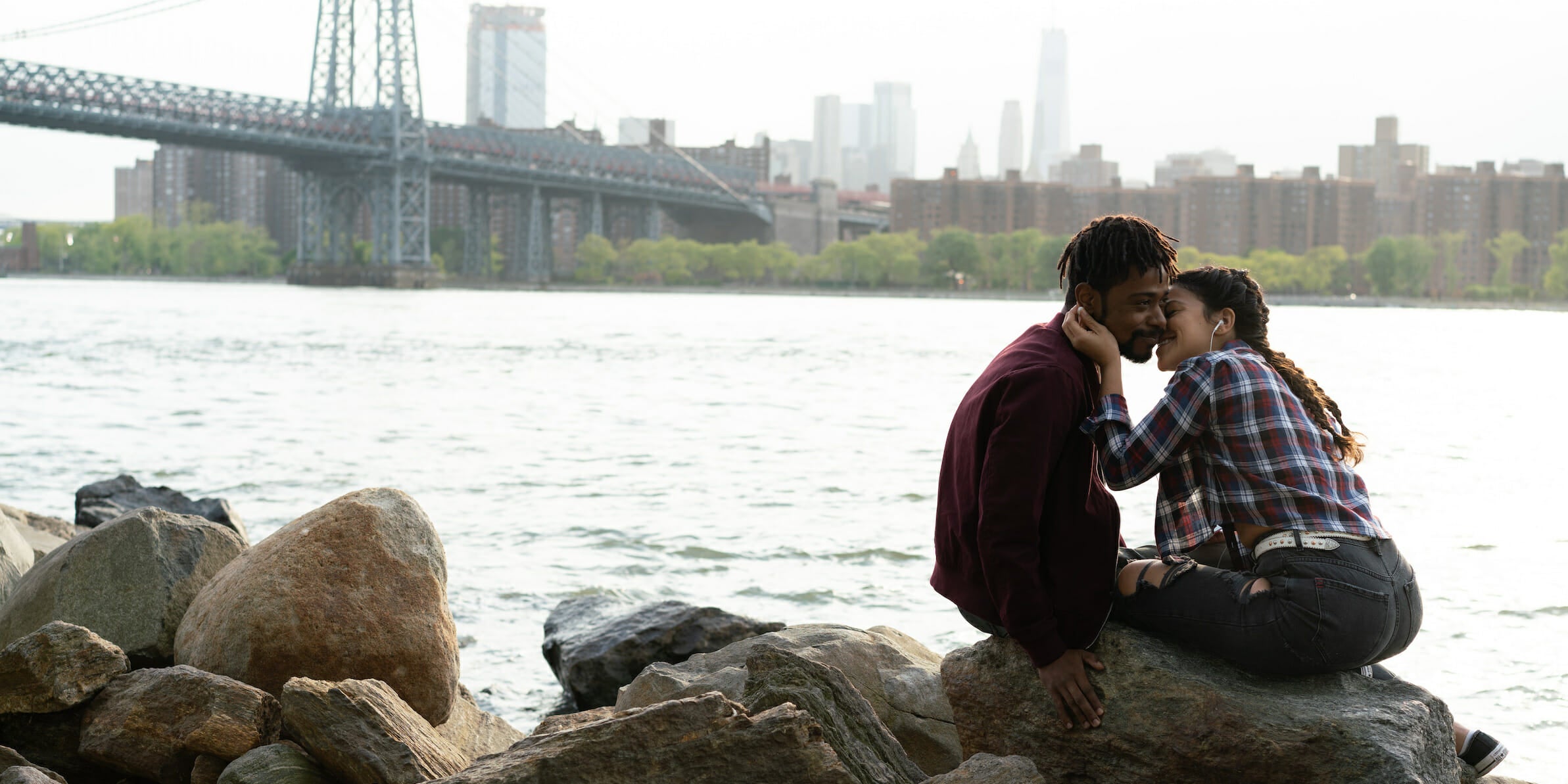 When Rolling Stone calls, aspiring music journalist Jenny (Gina Rodriguez) knows she has to answer—even if it means moving across the country to San Francisco and jeopardizing her relationship with Nate (Lakeith Stanfield), her boyfriend of nine years. Someone Great is a coming-of-age story about transitioning out of your twenties and saying goodbye to people and places that no longer belong in your life. The heart-wrenching and relatable film challenges its viewers with the idea that sometimes, the best decision for yourself is the hardest one to make. —Tess Cagle
10) About a Boy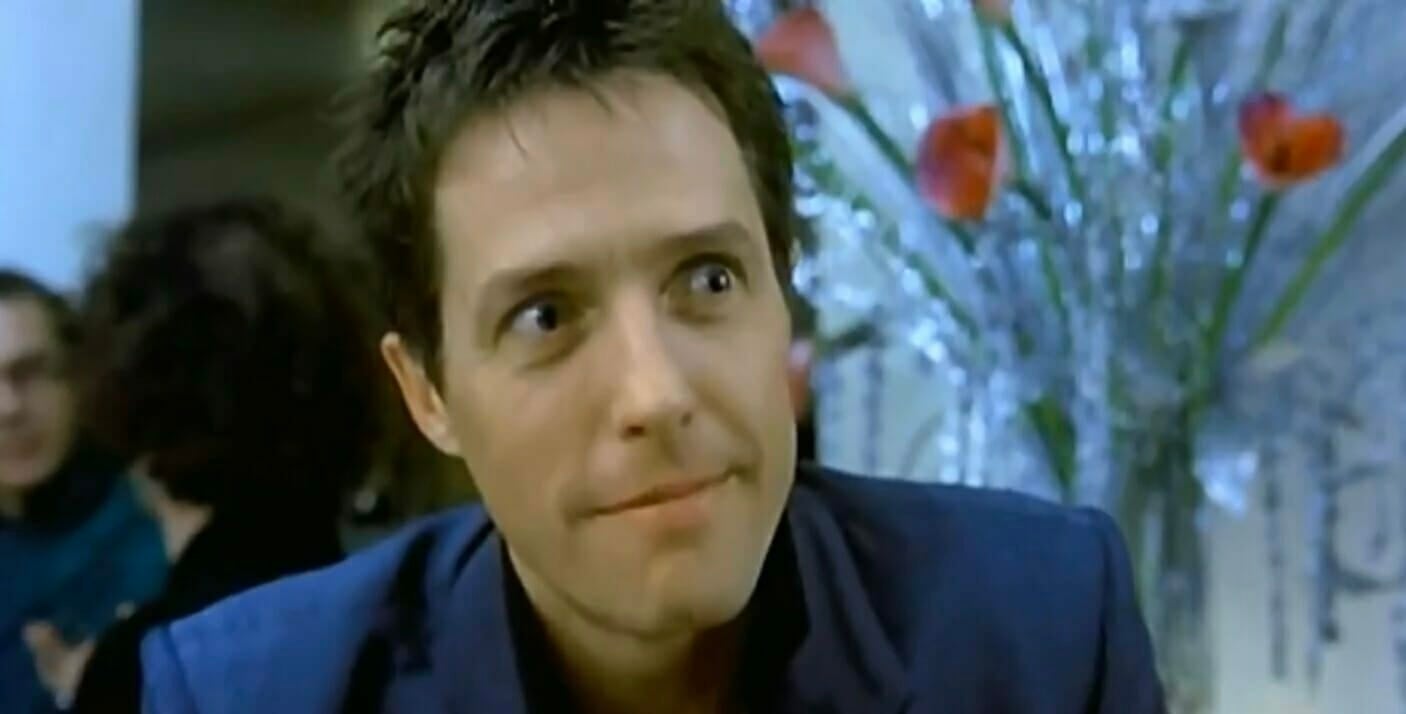 Where Hugh Grant goes, romance tends to follow. In About a Boy (based on the Nick Hornsby novel), Grant plays Will, a ladies' man who develops an unexpected friendship with teenager Marcus. Will grows close with Marcus and his mother Fiona (Toni Collette) while still pursuing a relationship with another single mother, Rachel (Rachel Weisz). About a Boy features its fair share of cutesy moments, but it's more grounded than you may expect, making the end result even more satisfying. —E.S.
11) Definitely, Maybe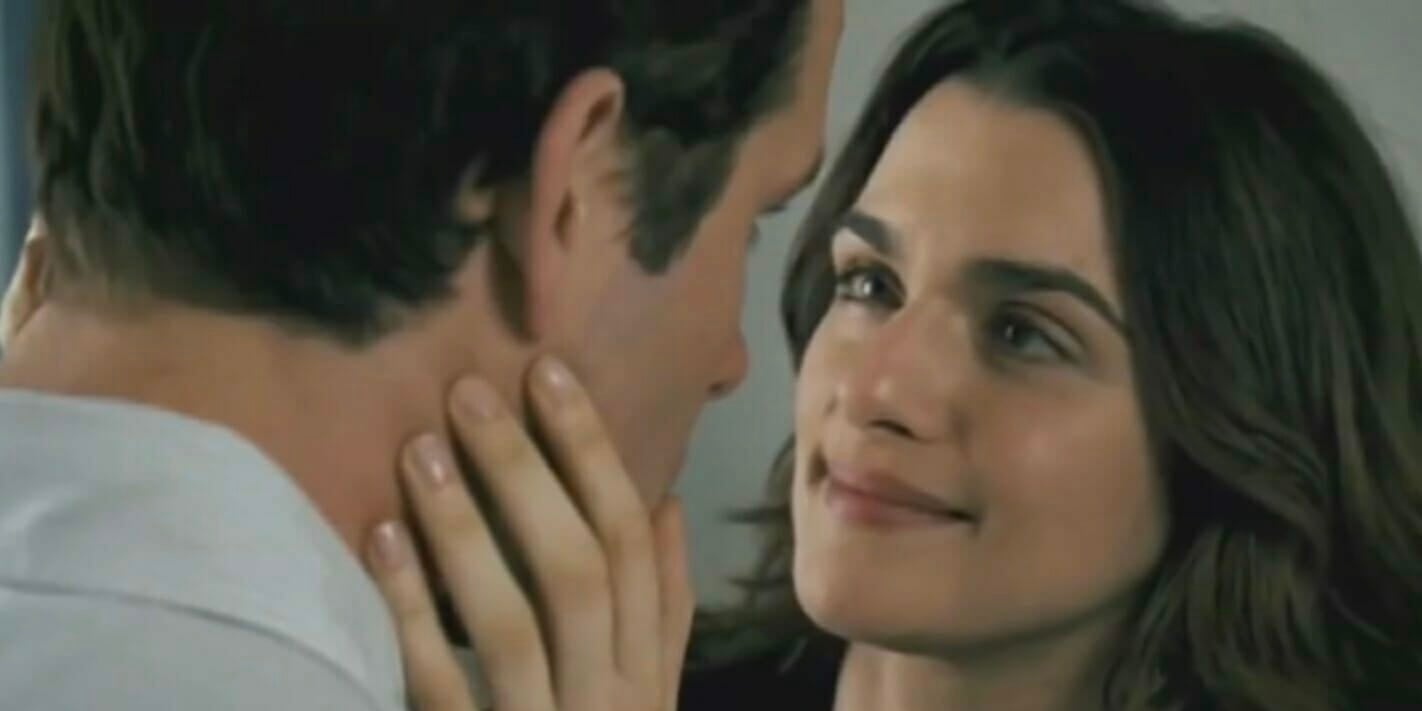 Will (Ryan Reynolds) stars as a father who tells the story of his romantic past to his preteen daughter. The film is structured as a mystery of sorts, where we get a look at three of Will's past relationships and have to guess where each woman fits into his past. Rachel Weisz, Elizabeth Banks, and Isla Fisher play the three paramours, so the casting is strong enough to overcome the gimmicky premise. Definitely, Maybe is light, funny, and charming—everything you want in a romcom. —E.S.
12) She's Gotta Have It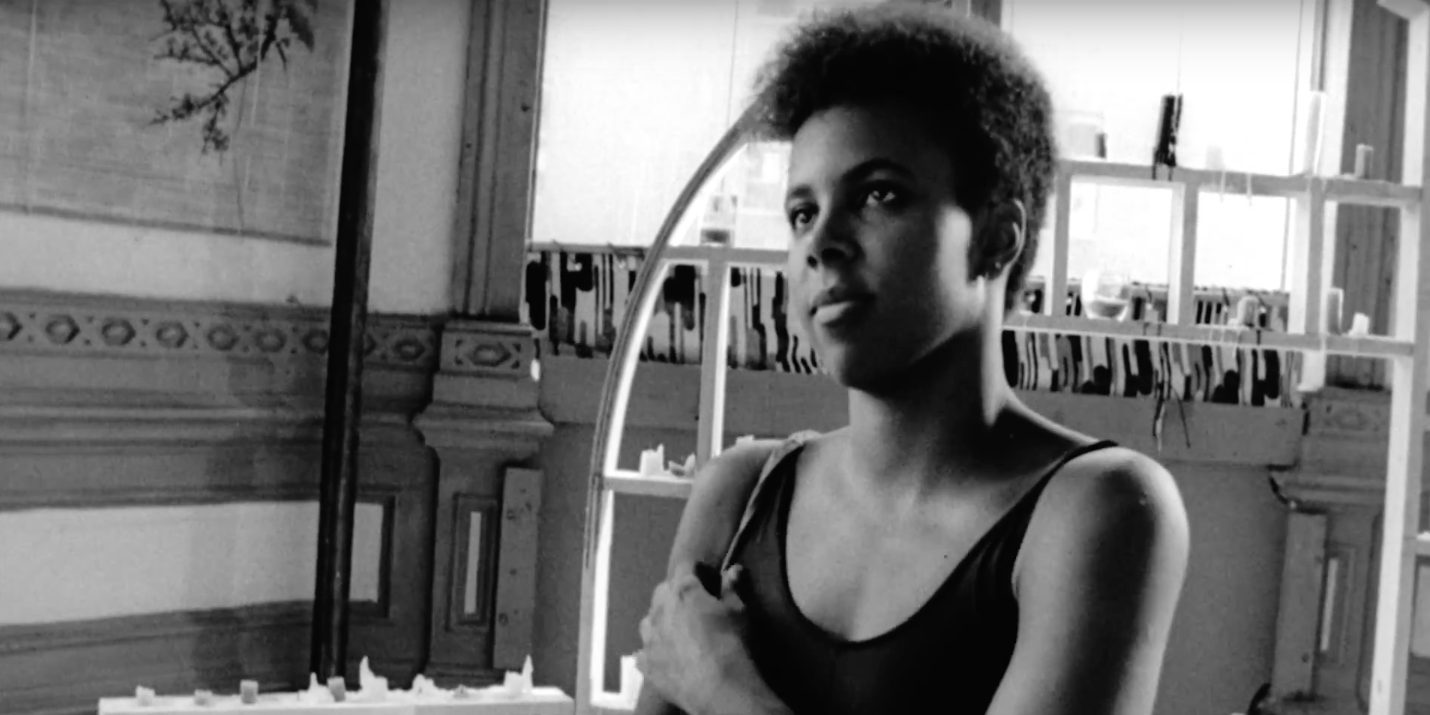 Dramatically deciding whether someone is right or wrong for you is a common trope in the dating world (and in romantic comedies) but having to choose between three people is another story. Directed by Spike Lee, She's Gotta Have It follows Nola Darling (Tracy Camilla Johns) who is in the middle of choosing between three men on totally different ends of the personality spectrum. One man is a total narcissist, another a controlling alpha male, and the third a shy geek who seems the most genuine. Darling's process of trial and error is pretty laughable, but it also leads her to discover much more about herself than she knew before. —K.H.
13) Just Friends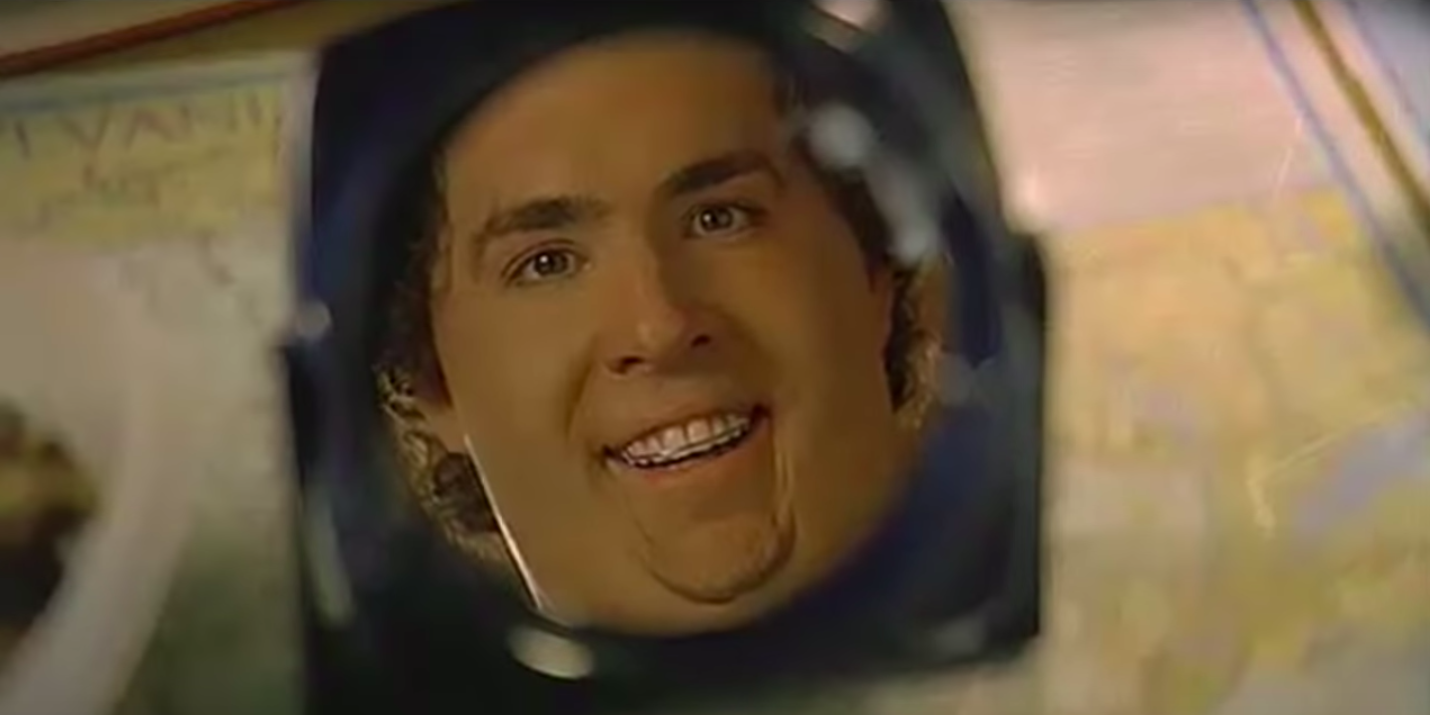 Remember the days before Ryan Reynolds was Deadpool and "friend zone" had become a banner term for toxic masculinity? If so, you might want to check out Just Friends. The film stars Reynolds at his smarmiest as a man who returns home for Christmas and ends up reconnecting with the high school best friend (Amy Smart) whose rejection sent him down a path of womanizing. The supporting cast includes Chris Klein as another reformed loser and competitor for Smart's hand, as well as a hilarious Anna Faris as a Hollywood starlet who follows Reynolds' music manager back home. —Chris Osterndorf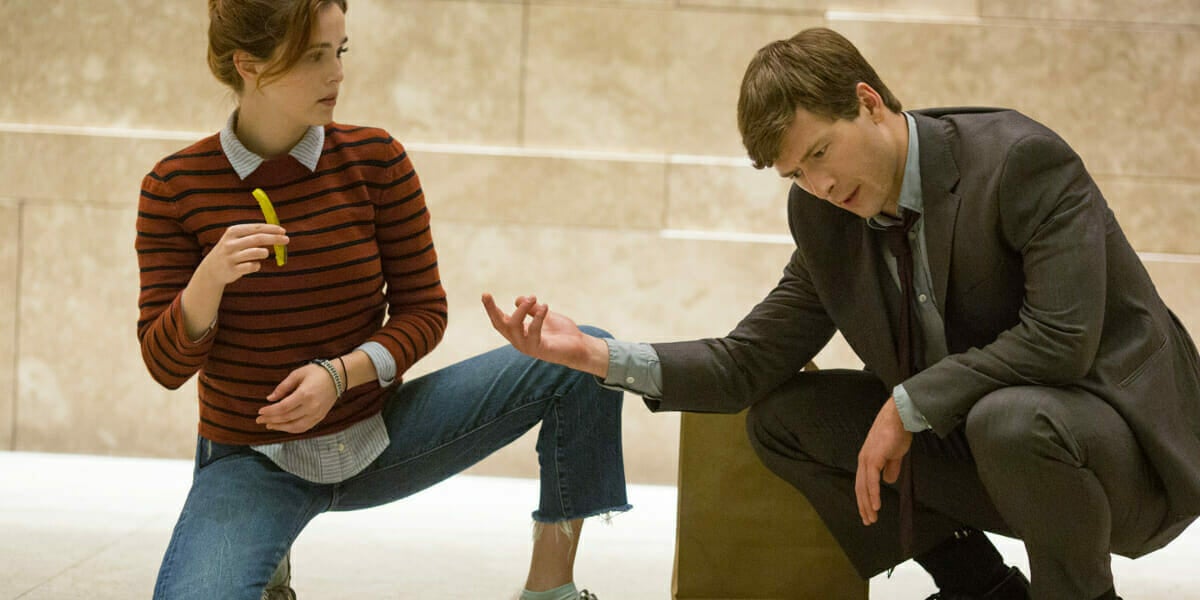 Set it Up stars Zoey Deutch and Glen Powell as stressed-out assistants seeking to hitch their powerful bosses, ably played by Taye Diggs and Lucy Liu. Harper (Deutch) works for fearless sports editor Kirsten (Liu) while slowly drowning her journalist dreams. Charlie (Powell) waits on irritable businessman Rick (Diggs) hand and foot, leaving no time to consider his life or tend to his wasting relationship with status-chasing model girlfriend Suze (Joan Smalls). The assistants soon bring their alpha bosses together, and of course, this means they find themselves predictably closer as well. Set it Up doesn't break any new ground, but its stars' chemistry and diverse casting make it a win. —Kahron Spearman
15) Operator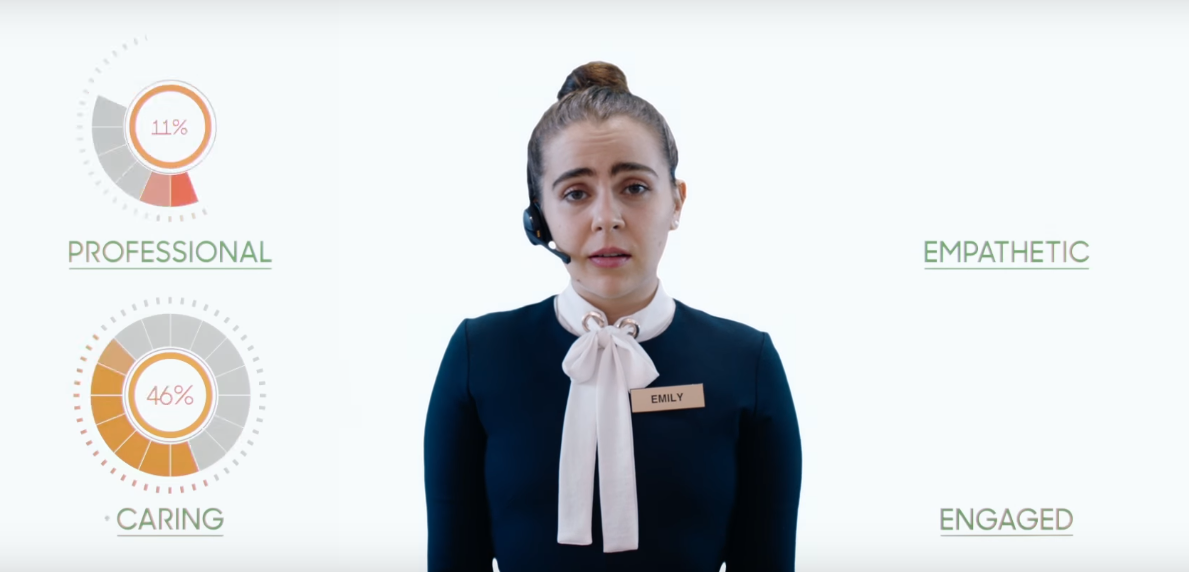 Directed by Logan Kibens, Operator explores how technology in the modern world can get in the way of our life and relationships. As a husband and wife start working together on an artificial intelligence project featuring his wife's voice, the husband begins to rely on their creation rather than his wife IRL. The film has a sudden dramatic turn of events toward the end, setting the movie apart from other rom-coms with a distinct poetic nature.—K.H.
16) Irreplaceable You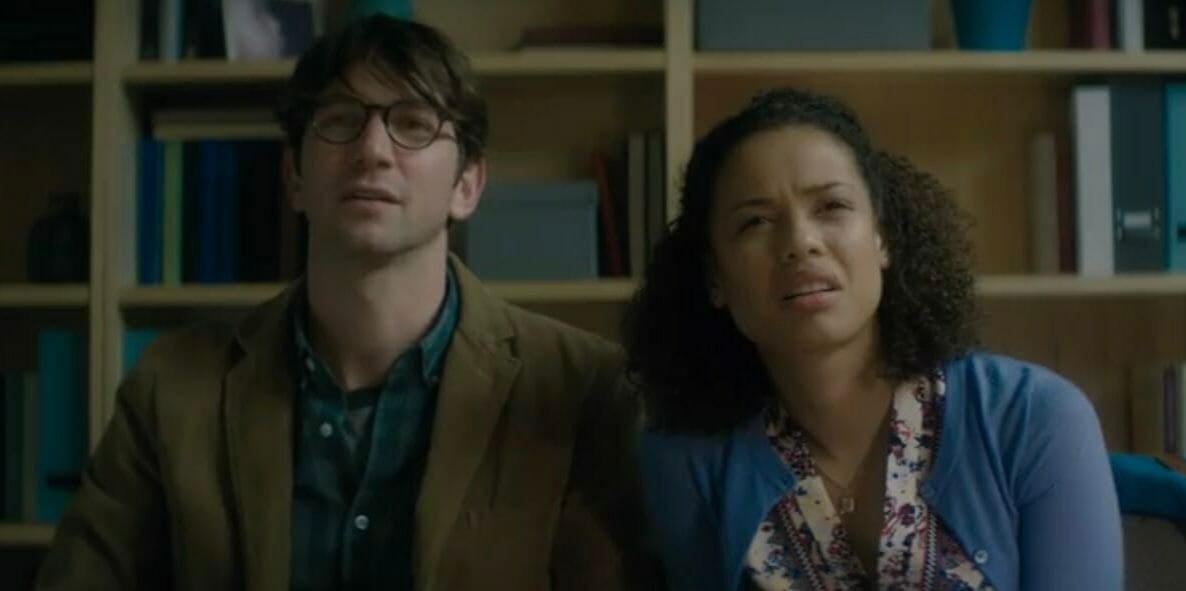 Netflix's cancer drama Irreplaceable You is a formulaic movie with enough good moments to make it worth your time. Gugu Mbatha-Raw and Michiel Huisman star as Abbie and Sam, who have been in love with each other since they were 8 years old. All of their plans are derailed by Abbie's terminal diagnosis. Instead of planning the rest of their lives together, they're forced to plan for the end of their relationship. —E.S.
17) To All the Boys I've Loved Before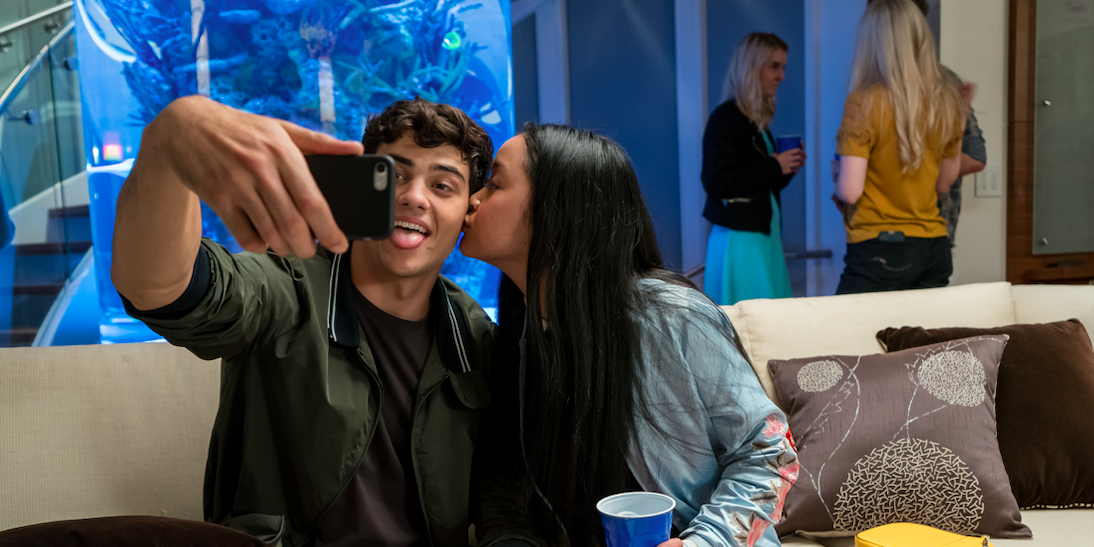 To All the Boys I've Loved Before tells the story of Lara Jean Covey (Land Condor), a Korean-American high-schooler whose world is turned upside down when the private letters she wrote to her secret crushes end up getting mailed. One of the recipients is Josh (Israel Broussard), her childhood best friend and older sister's ex-boyfriend; another is Peter Kavinsky (Noah Centineo), who is struggling to get over his own breakup from his ex-girlfriend, Gen (Emilija Baranac).  Lara Jean and Peter agree to fake a relationship so she can show Josh that she's moved on and he can make Gen jealous. It all works like a charm, until the feelings start to creep in. To All the Boys is one of Netflix's smartest and sweetest original rom-coms, a quietly progressive film that rightfully made the world fall in love with its two leads. —Bryan Rolli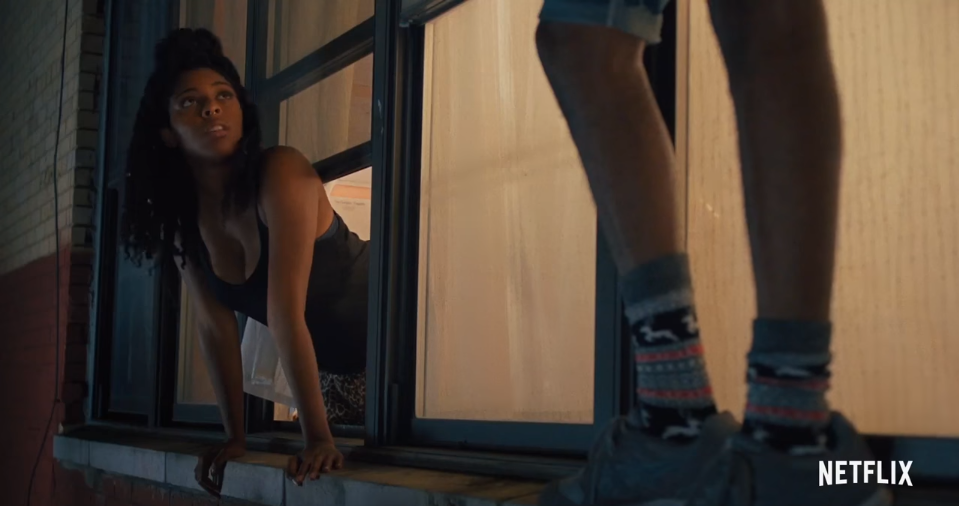 The Incredible Jessica James opens on something many of us are all too familiar with: a very bad Tinder date. Jessica Williams plays an aspiring playwright, working through her failures in New York. She's not above stalking her ex on Instagram or lying to her parents. But Williams gives us a performance that reminds us that we're all human and that falling down is not something to be ashamed of. In the process, she breathes life into the tired rom-com genre. —Sarah Jasmine Montgomery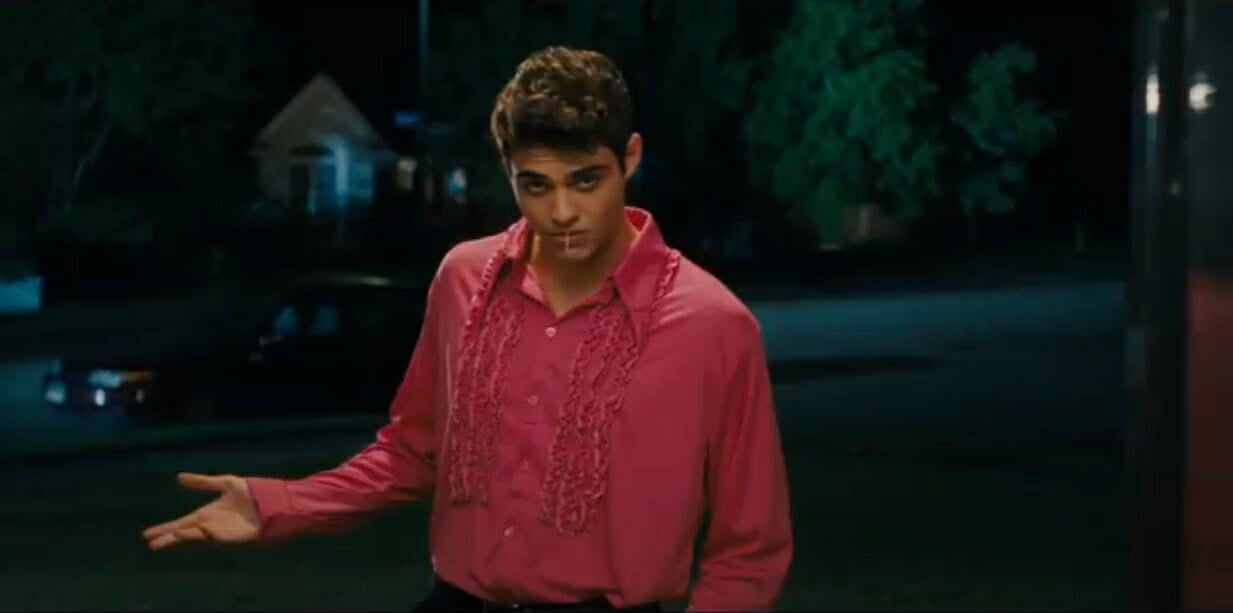 Fresh off his Nickelodeon Kids' Choice Award, burgeoning star Noah Centineo is back with his third Netflix movie in less than a year, The Perfect Date. He stole your hearts as Peter Kavinsky in last year's To All the Boys I've Loved Before, and he's out to do it again. As a star vehicle for Centineo, The Perfect Date is fine. But the movie is at its best when he takes a step back to let the other actors shine. Similar to its lead character, The Perfect Date is a sporadically entertaining movie that gets by on good will more than anything else. —E.S.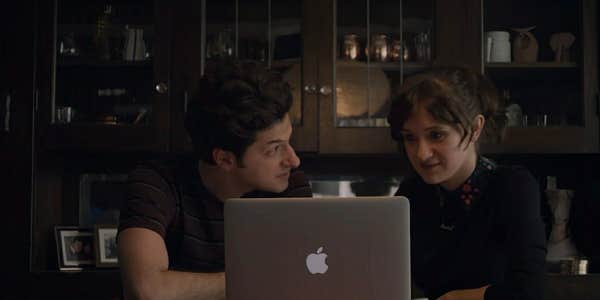 Romance is easy. Love is hard. Romantic comedies are even harder. Sam and Mollie, played by Ben Schwartz and Noël Wells, spend their third anniversary debating their future as a couple. As the movie goes on the story presents a more compelling case in favor of the couple breaking up than staying together. The performances play into that, and both shine brighter in the fight scenes. But at a scant 78-minute runtime, Happy Anniversary is a minimal time investment with enough charm to get by.  —E.S.
Still not sure what to watch tonight? Here are our guides for the absolute best movies on Netflix, must-see Netflix original series, documentaries, docuseries, and movies.
Looking for something more specific? Here are our Netflix guides for the best war movies, documentaries, anime, indie flicks, true crime, food shows, rom-coms, LGBT movies, alien movies, gangster movies, Westerns, film noir, and movies based on true stories streaming right now. There are also sad movies guaranteed to make you cry, weird movies to melt your brain, old movies when you need something classic, and standup specials when you really need to laugh. Or check out Flixable, a search engine for Netflix.
Editor's note: This article is regularly updated for relevance.