Falling in love with best friends, getting speechless in elevators, and hearing the same theatrical narrator for each trailer practically make our most iconic, modern rom-coms. Romantic comedies comfort you in your highs and lows, reminding you that true love is just around the corner.
The stigma of being too cheesy and setting unrealistic expectations on finding love is their downside, but the greatest genre exercises circumvent this trap door. Get ready to binge with tissues and wine, because who wouldn't want to imagine these fairytale endings?
The best romantic comedies of all time
1) When Harry Met Sally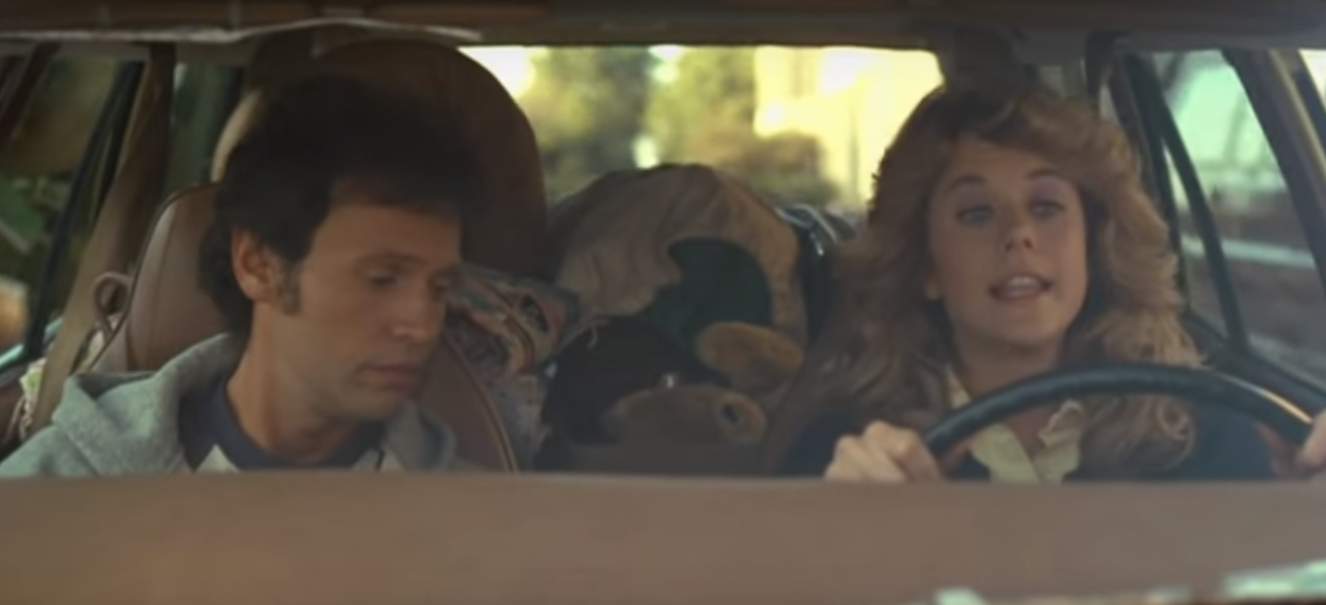 The 1989 Nora Ephron film was nominated for an Oscar in 1990 for best writing and screenplay. It also changed the genre forever.
Billy Crystal and Meg Ryan play two best friends whose chemistry prevails as they grow closer over the years, despite Harry's belief that men can't be just friends with women. After many adorable fights, tears, fake orgasms, and quirky impersonations at museums, it takes one New Year's Eve to finally realize that Harry can't be friends with Sally—because he feels something greater.
Is it streaming? Yes, you can watch it on Hulu.
2) Clueless
Amy Heckerling's epic is the perfect retelling of Jane Austen's Emma. Alicia Silverstone stars as a pretty and privileged popular girl from the Valley, and Paul Rudd plays a charming and caring family friend who can't help but crush on her. Silverstone's Cher is the most stylish character of the '90s, and you can't watch the movie without missing the late, great Brittany Murphy. After nearly 22 years, we are still rolling with the homies, gasping "as if" any chance we get, and swooning over Rudd's cute side smile.
Is it streaming? Yes, you can stream it on Netflix.
3) Annie Hall
Written and directed by Woody Allen, Annie Hall makes the list for its witty humor and clever screenplay starring Diane Keaton and Allen himself. The film depicts a rocky relationship between a New York City TV writer and his girlfriend from the Midwest, who aspires to be on TV. Allen won his first two Oscars for the film for best director and best original screenplay, and the Academy Award for best picture.
Is it streaming? Yes, you can stream it on Hulu.
4) Roman Holiday
This makes us long for a distant life. The stunning Audrey Hepburn is a princess from an unnamed country who visits Rome. Hepburn meets the charming Gregory Peck, who is a reporter scheduled to interview her. The two have a classic "we went to Europe and fell in love" tour. Roman Holiday makes us want to go back to the '50s and find that special someone to ride a scooter through the city with.
Is it streaming? No, but you can watch the whole movie on YouTube.
5) Bridget Jones's Diary
It's a battle between Colin Firth and Hugh Jackman in this comedic and modern rendition of Jane Austen's Pride and Prejudice. Renée Zellweger stars as Bridget, a 43-year-old who is familiarly clumsy, awkward, and fails at a lot of things life hands her including trying to figure out who she loves. To this day we can't decide who is more worthy of Bridget, but I'll take Mr. Darcy, err, Colin Firth, for myself.
Is it streaming? Yes, you can stream it on Netflix.
6) Brown Sugar
Director Rick Famuyiwa takes his time in the comedic Brown Sugar, where the romance sneaks up on you. From the beginning, you know the two best friends—Sanaa Lathan, a hip-hop journalist, and Taye Diggs, a record executive—will wind up together. The movie shows that sometimes love isn't recognizable at first glance until two people grow through life together, standing by each other's side in obstacles, unrequited promises, and in this case a marriage.
Is it streaming? Yes, you can stream it on HBO.
7) 10 Things I Hate About You
We are still breathless when Julia Stiles recites her poem in front of the class, handing her broken heart to the charming Heath Ledger. The 1999 cult classic directed by Gil Junger gives us all hope that a bad boy can also be a true gentleman who won't kiss you when you're too drunk. Ledger's genuine care for Stiles in 10 Things I Hate About You—to say nothing of Joseph Gordon-Levitt's second-fiddle storyline—makes our hearts warm and fluttery.
Is it streaming? Yes, you can stream it on Netflix.
8) High Fidelity
John Cusack stars as a music junkie and vinyl store owner with dry humor, wing-manned by comedian Jack Black. Cusack's search for someone to love finally comes to a halt when he meets Iben Hjejle. (Until he finds out she is likewise seeing someone else.) Cusack narrates and depicts his failed attempts at love and happiness in this biting rom-com—one that forces him to face adulthood.
Is it streaming? It isn't streaming, but you can watch the whole movie on YouTube (at least for now).
9) 500 Days of Summer
Directed by Marc Webb, this is a movie that sort of makes you hate life, but bare with us.
500 Days of Summer is not your typical guy-meets-girl popcorn affair. Instead, this movie is a nonlinear romantic comedy about a guy, Joseph Gordon-Levitt, falling head over heels with a woman, Zooey Deschanel, who doesn't love him back.
Gordon-Levitt tries to convince her with all his might that love is real, and our broken hearts are slightly mended at the end when his character realizes the universe's twisted gamesmanship. The film is a moving, raw lesson on why two people who seem right for each other often fall apart.
Is it streaming? No, but you can download and watch it on Amazon Video.
10) Crazy, Stupid, Love
With an incredible cast including Ryan Gosling, Emma Stone, Steve Carell, and Julienne Moore, this project was always a sure thing. Crazy, Stupid, Love is the story of a middle-aged man looking to find his manhood after a divorce—with the help of a cordial fuck boy.
It's crazy that a movie's romantic zingers from the star character can actually cause you temporary heart failure. It's stupid that even though the plot is supposed to be realistic, you will never reenact Dirty Dancing with a shirtless man in a million-dollar apartment. Gosling and Stone's chemistry gives you hope that love is really out there.
Is it streaming? No, but Crazy, Stupid, Love is available to buy on Amazon.
READ MORE:
11) Obvious Child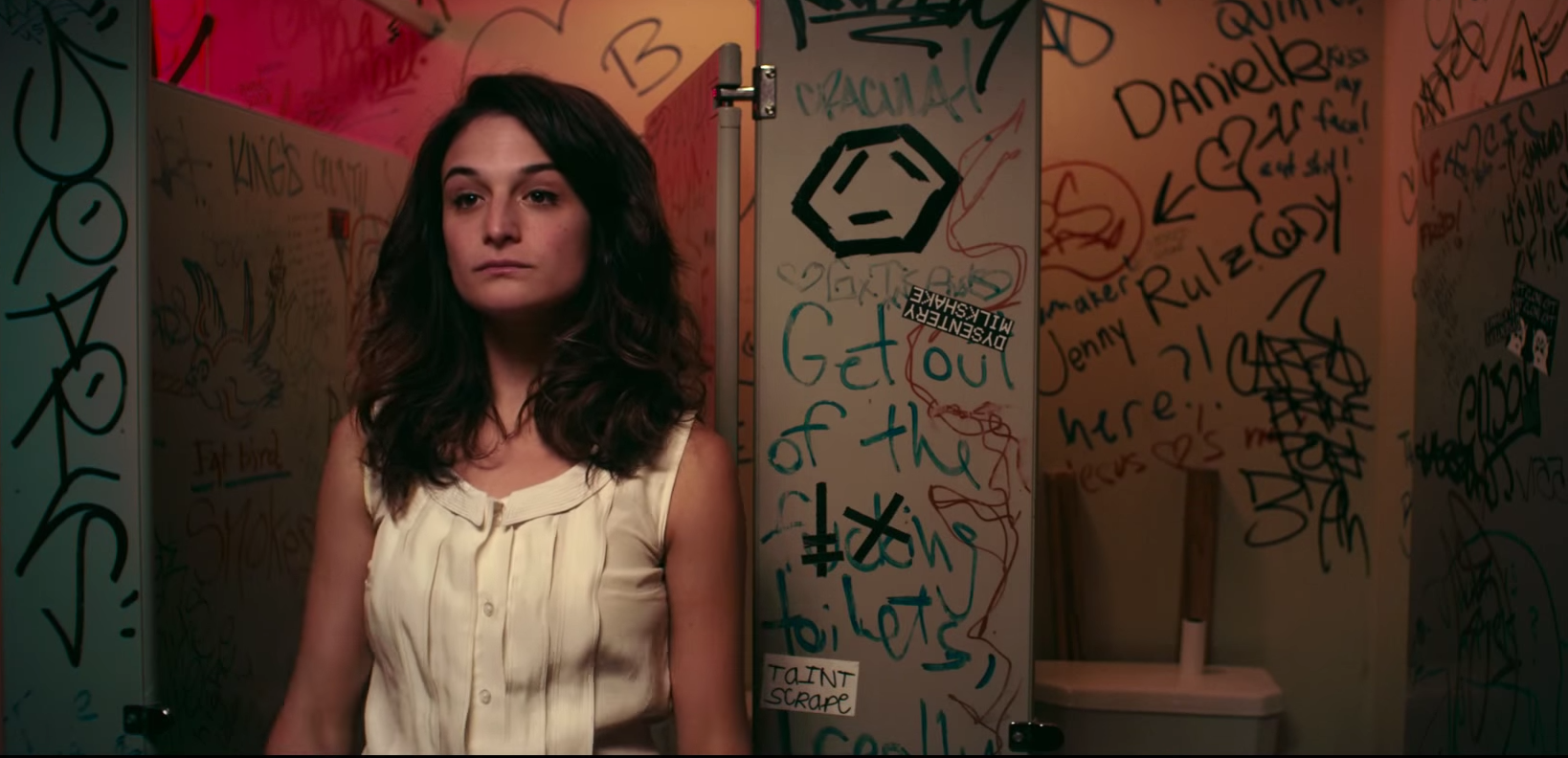 Starring Jenny Slate and Jake Lacey, Obvious Child is a realistic and relatable film that never misses a beat and tackles a real-life crossroads many young women face. This film is one to watch over and over again, as Slate's nuance and sharp wit gives this romantic comedy an edge worth appreciating.
Is it streaming? No, but you can rent it on Amazon Video or YouTube Movies.
12) My Best Friend's Wedding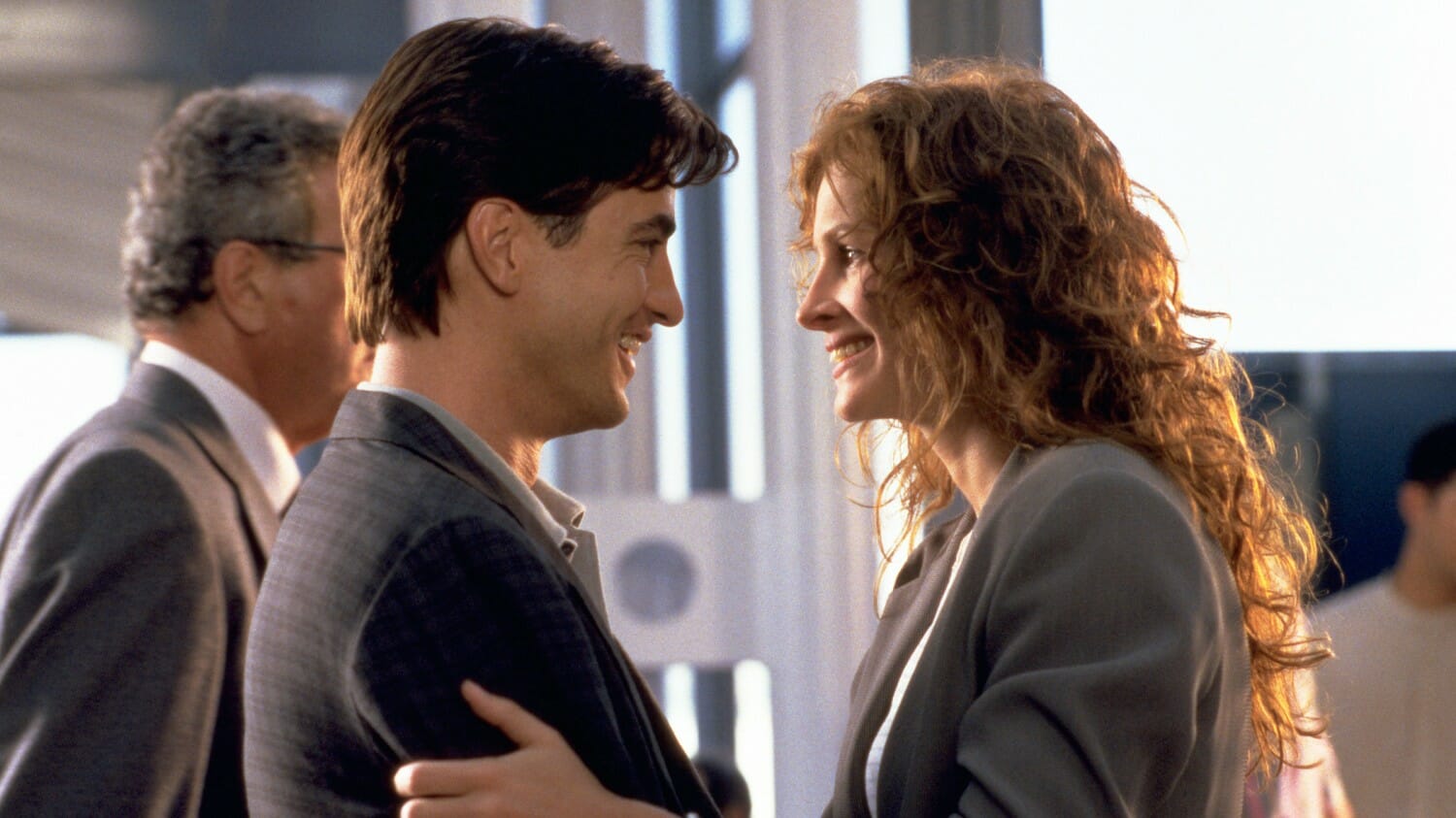 My Best Friend's Wedding nails the awkward and upsetting realization that you have fallen in love with someone you once considered a forever-platonic best friend. Do you say you love them, or do you suppress your feelings in fear of ruining your friendship forever? Julia Roberts and Dermot Mulroney star in a classic film that gives us all the feels of true love, especially during the famous group sing-along to Aretha Franklin's "I Say A Little Prayer" at the dinner table.
Is it streaming? No, but you can rent it on Amazon Video or YouTube Movies.
13) Silver Linings Playbook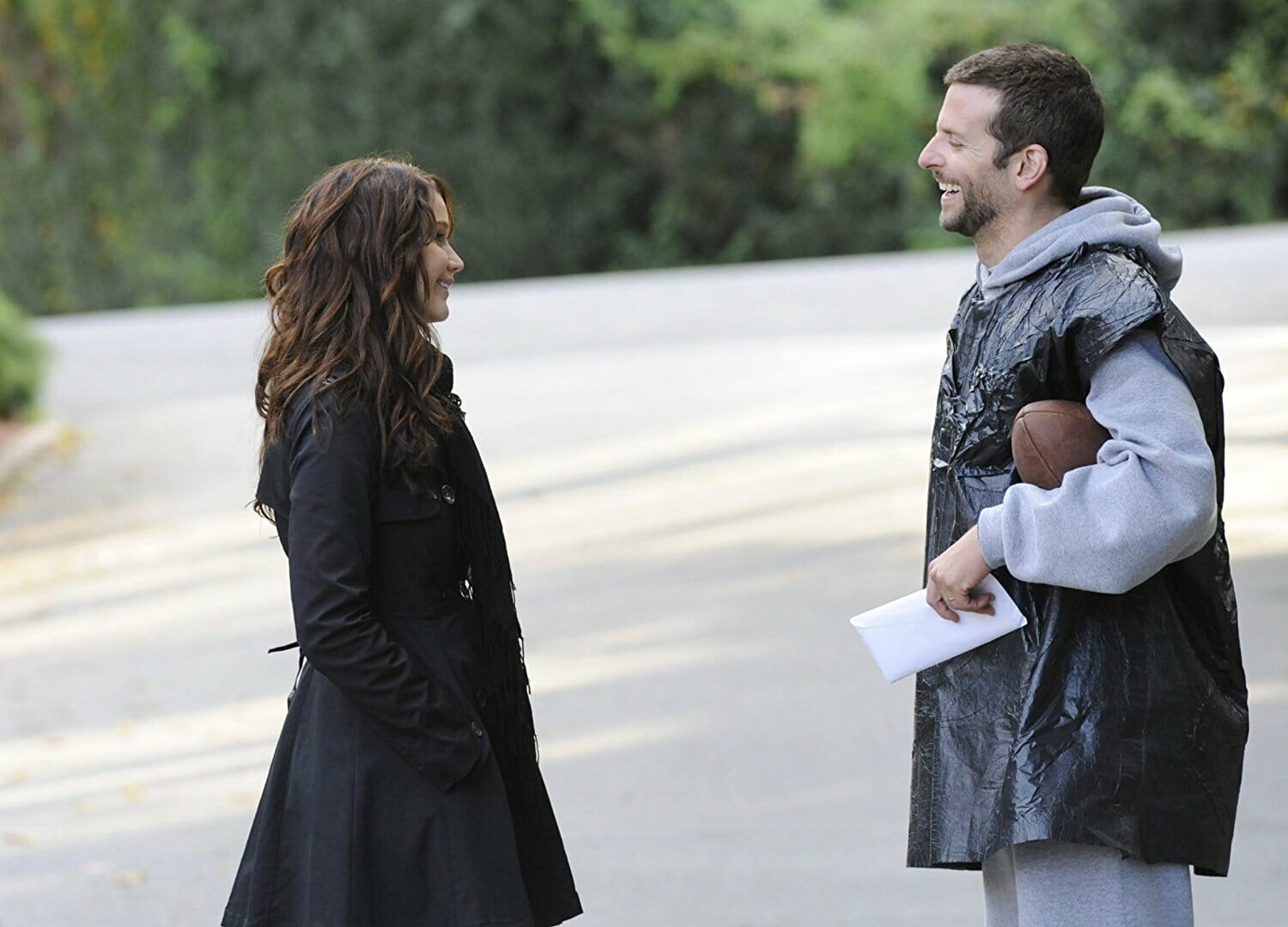 Silver Linings Playbook is a sharp romantic comedy renowned for its depiction of mental illness on the silver screen. Bradley Cooper and Jennifer Lawrence are absolutely perfect together in the film, bouncing back each other's insults until they realize they're each other's missing piece to their own puzzle. The film was rightfully nominated for eight Academy Awards in 2013, and Lawrence received the Academy Award for best actress.
Is it streaming? No, but you can watch it on Amazon Video and YouTube.
14) Pretty Woman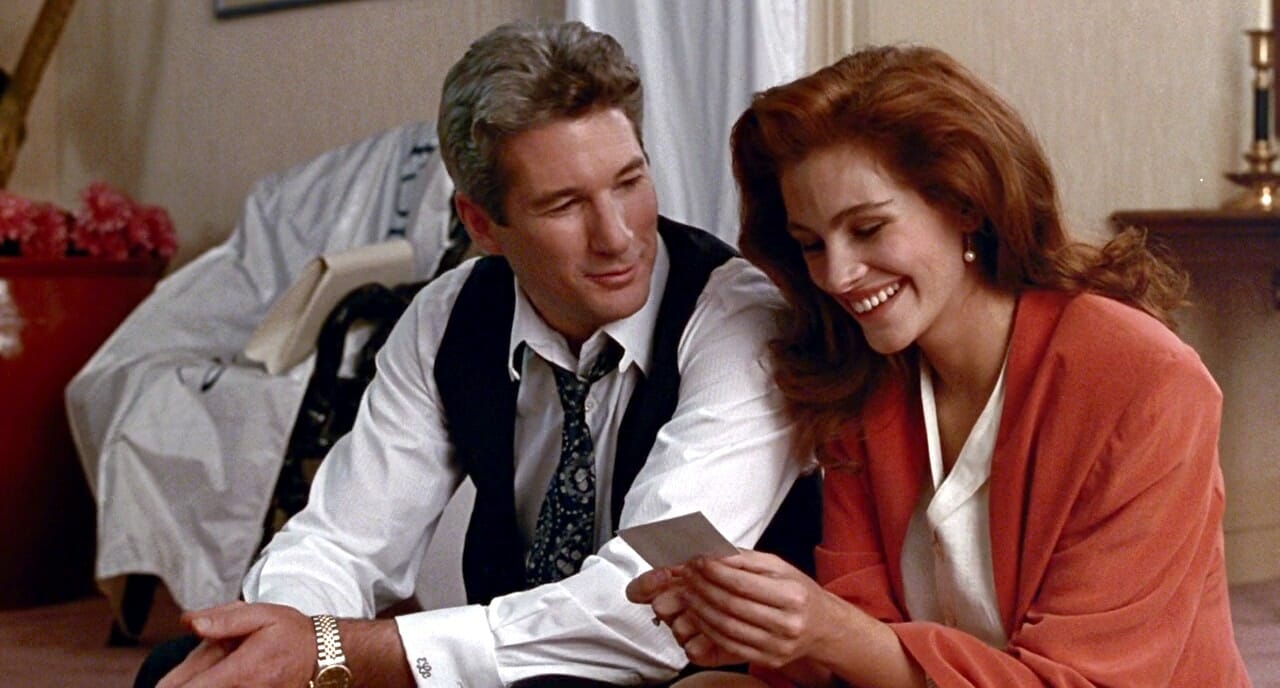 Julia Roberts and Richard Gere play out an unlikely relationship in this cult rom-com classic. Gere is a ruthless businessman who hires a prostitute, Roberts, to accompany him at high-status parties and soirees, until he realizes he has fallen in love with her (honestly, who wouldn't?). Nearly three decades later, Pretty Woman still holds up.
Is it streaming? No, but you can rent it on iTunes or Amazon Video.
15) Amélie
An offbeat French film, Amélie totally gets the awkwardness we all feel when we stumble across a stranger, completely fall in love with them at first glance, envision our future together, and stutter over our hypothetical words before even knowing them. In this Jean-Pierre Jeunet 2001 film, Audrey Tatou is a do-gooder who finds joy in helping other people find their happy ending and soon discovers she should find hers as well.  
Is it streaming? Yes, it's on Netflix.
16) Before Sunrise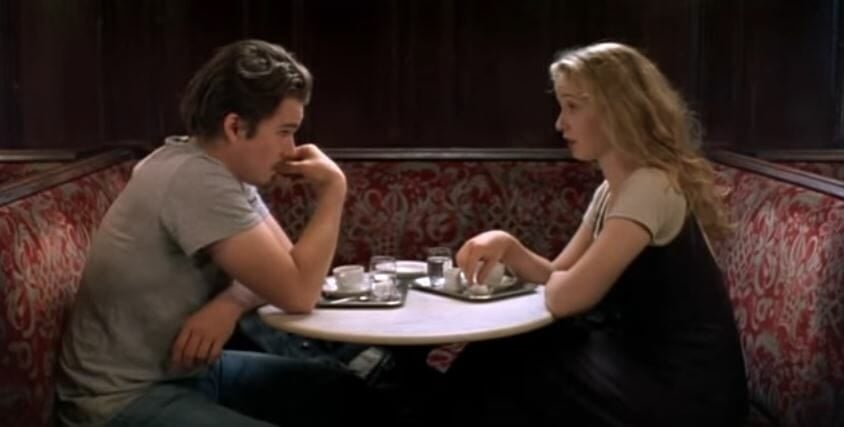 Before Sunrise captures the mind of writer and director Richard Linklater during his early days in Hollywood, before blockbuster like Boyhood. The first film of this trilogy is an endearing tale of two strangers—Ethan Hawke as a young American travelling through Europe, and a French woman portrayed by Julie Delpy—who decide to explore the city of Vienna together. Hawke and Delpy discuss the then-modern woes of romance, when a simple text wasn't an option, and connect in a way that makes us remember that one special person who got away.
Is it streaming? No, but it's available to rent via iTunes, YouTube, Amazon Video, Vudu, and Google Play.
17) Manhattan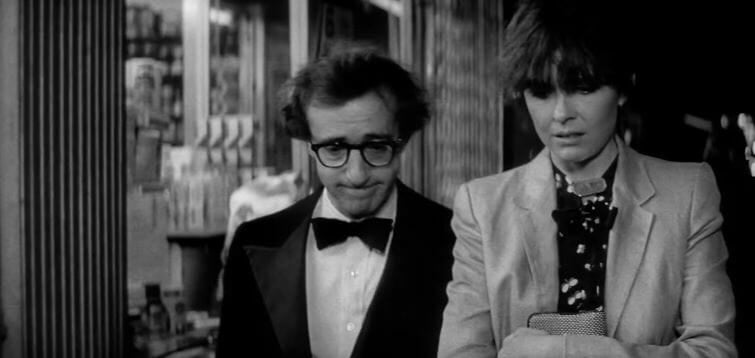 Woody Allen stars as himself in this homage to the city he's infatuated with, in a story about a middle-aged man facing a relationship crisis in a bustling city that won't slow down quick enough to let him think clearly. Allen portrays a man who is stuck between finding out if his new high school-aged girlfriend whom he started dating after his wife left him is right for him, or if his true partner is sleeping with his best friend. Manhattan is filled with Allen's knack for blending together wit and romance with one-liners that challenge the complexity of falling in and out of love.
Is it streaming? No, but it's available to rent via iTunes, YouTube, Amazon Video, Vudu, and Google Play.
18) Say Anything…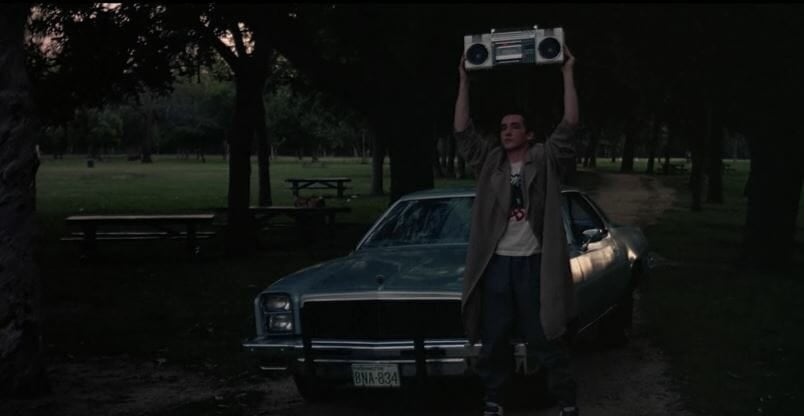 Say Anything… is an '80s cult film responsible for your never-ending crush on John Cusack and obsession with "In Your Eyes" by Peter Gabriel. The 1989 film plays on the romanticized idea of a crush throwing rocks at your window, except this time the movie's iconic moment actually is Cusack in a fresh '80s fit holding a classic boombox, blasting Gabriel's 1986 hit. Cusack is an optimist who won't stop for anything to win over his first love, portrayed by Ione Skye, but the film shows that sometimes it takes a lot more than just love to make things work.
Is it streaming? No, but it's available to rent via iTunes, YouTube, Amazon Video, Vudu, and Google Play.
19) Spanish Affair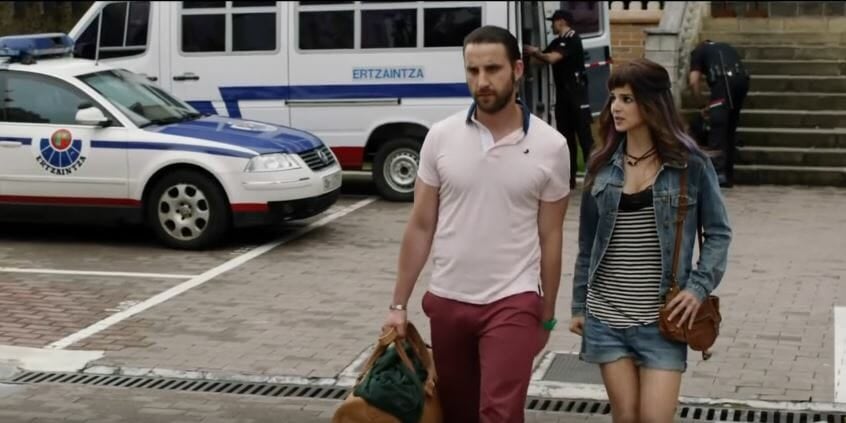 In 2014 the film Spanish Affair became the highest-grossing film in Spain, and its title reflects the nature of the scandalous courtship. The intense fire between the two main characters, a southern man from Seville, where people are stereotypically outgoing and witty, and a woman from the fierce Basque region created a storyline that is filled with passion. The movie is rooted with a lot of the country's local and cultural references, and even if you don't know the historic competitiveness, Spanish Affair is a rom-com that will have you on the edge of your seat laughing.
Is it streaming? Yes, it's streaming on Netflix.
20) Notting Hill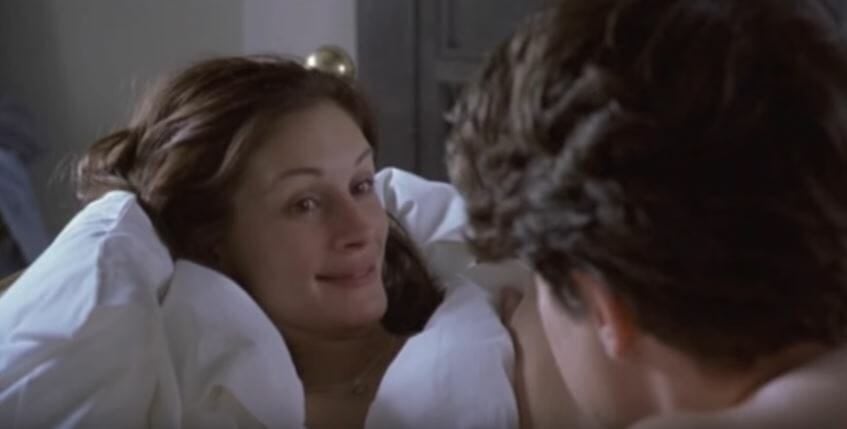 Julia Roberts and Hugh Grant are one of romantic comedy's golden couples. The two characters live on different sides of the spectrum in this '90s classic, where Roberts's character is "the most famous actress in the world" and Grant's character runs a little book store in London. Viewers can see the uncanny similarities from the first time they meet after a coffee spill. The hilarious and witty connection between the two shows they are perfect for each other, but there are challenges that come with living in two different worlds where love might not be able to conquer.
Is it streaming? Yes, it's on Netflix, and available to rent on iTunes, YouTube, Amazon Video, Vudu, Google Play.
Editor's note: This article is regularly updated for relevance.