If you're not an avid gamer or collector of Blu-Ray discs, dropping several hundred dollars on a console just to watch Netflix or Hulu is absurd. That's why streaming platforms like Roku and the Amazon Fire Stick have flourished in the last few years, selling millions of small, portable, easy-to-install units. If you're choosing between Amazon Fire Stick and Roku, it can be hard to pick a favorite. They both make it easy to stream your favorite content, but which one reigns supreme? Before you head out to the store or order online, here's everything you need to know about Amazon Fire Stick vs. Roku.
Amazon Fire Stick vs Roku
Regardless of your price point, you'll be able to find something affordable from Roku. The company offers a wide range of devices, from cheap HD streaming sticks to Roku 4K TVs. It's no wonder the company reported having over 27 million active accounts around the world as of January 2019.
Roku features an easy-to-understand remote and user interface, making the device simple for both adults and children to pick up quickly. Installation is simple, and each device is preloaded with apps for major streaming services like Netflix, Hulu, and Amazon Prime. These preloaded channels are just the beginning of what Roku offers, with over 1,000 official Roku channels and even more private channels to discover.
READ MORE:
Some Roku channels, like Netflix, require a subscription. However, the device's biggest selling point is a large selection of Roku free channels. Roku free channels include premium movies, classic horror, cartoons, and even local news channels. There are also helpful Roku hacks for users to discover once they're more comfortable with the system.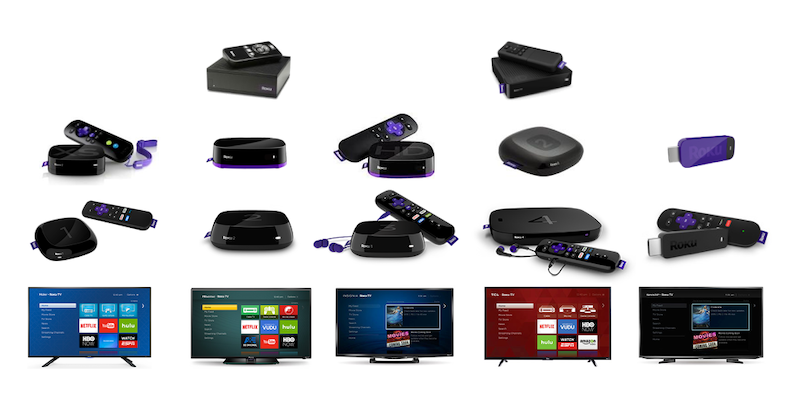 All Roku devices come with a remote control and support the service's smartphone app. The smartphone app is one Roku's biggest strengths, offering features like Private Listening and an alternative remote.
Roku models start at $29.99 for the HD Roku Express. Users with an older TV that lack an HDMI port can get the $35 Roku Express+, which comes with support for both HDMI and composite cables. Customers looking to make the jump to 4K won't have to break the bank, thanks to the $39.99 Roku Premiere.
READ MORE:
If portability is what matters most to you, Roku's Streaming Stick and Streaming Stick Plus units are exceptional. Perfect for wall-mounted TVs, small entertainment centers, and hotels, these streaming sticks plug directly into a TV HDMI port. Each Streaming Stick remote includes power and volume buttons, letting you control your TV from one remote instead of switching back and forth. Finally, the remote also includes voice search via a built-in microphone. The HD Streaming Stick costs $49.99, while the 4K Streaming Stick+ will set you back $59.99.
For users seeking a high-end experience, there's the Roku Ultra and Roku TV. The $99.99 Roku Ultra features the strongest Wi-Fi reception and the fastest interface of any Roku model. Its special remote includes a headphone jack for Private Listening, letting you watch your favorite shows late at night without bothering anyone else. The Ultra also outputs in gorgeous 4K Ultra HD and supports HDR.
Roku TV comes in a number of models, but the best option is the Roku TCL. These 4K displays feature High Dynamic Range and start at under $350 for a 43" Ultra HD TV with a built-in Roku. That's a bonkers deal, especially if you need to upgrade to 4K anyway.
Like every other aspect of the Amazon empire, Amazon Fire TV is built for world domination. Where Roku offers a wide range of options spread across a host of devices, Amazon Fire TV only comes in four models: The Fire TV Stick 4K, the Fire TV Stick, and the Amazon Fire TV Cube, and a smart TV. This simplicity is part of what makes Amazon Fire TV such a compelling device for new users. If you buy your Fire TV off Amazon, it comes pre-connected to your Amazon account. This spares you from needing to enter your credit card info for purchases or subscriptions. It comes set up out of the box.
Amazon Fire TV uses Android's app store for streaming services beyond Amazon Prime. This includes thousands of apps, but fewer free streaming options than Roku. However, if you want to stream Netflix, HBO, Showtime, or a myriad of other networks, Amazon Fire TV makes it easy. In addition to streaming apps, Amazon's own Prime Video service offers Amazon Prime channels that you can subscribe to. This includes HBO, Starz, Shudder, and more.
READ MORE:
Most apps officially supported by Amazon Fire TV require a subscription, but unlike Roku, Amazon Prime TV supports Kodi. Maybe not "officially," but Amazon could easily block the service if it wanted to. Its lack of action is your benefit, at least for now.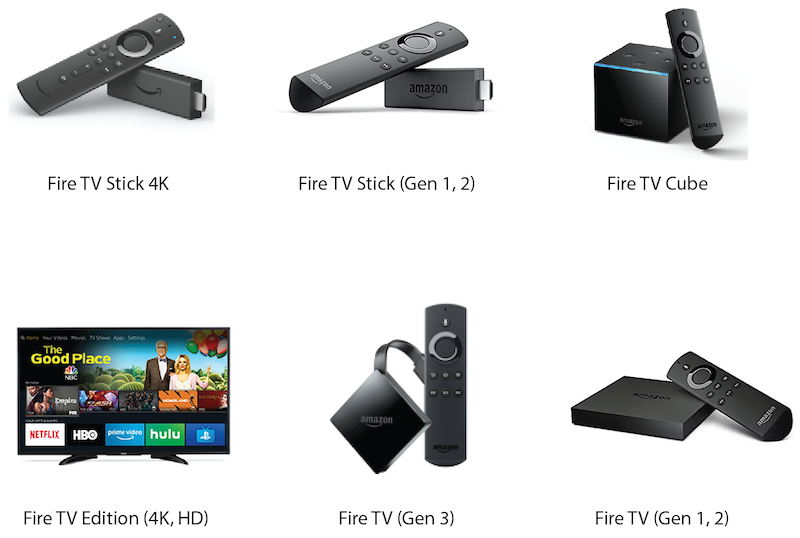 Amazon Fire TV devices
Every Amazon Fire TV model comes with an Amazon Alexa Voice smart remote that allows you to search for your favorite shows with speech commands. You can also use Alexa Voice as a proper Alexa smart device. Ask it to order a pizza for you, play a favorite song, or set a timer. And, unlike normal Alexa devices, the Alexa Voice remote isn't always listening. You have to push a button before it works.
READ MORE:
The entry-level Amazon Fire TV is the $39.99 for the HD Fire TV Stick, followed by the Fire TV Stick 4K at $49.99. Then there's the 4K Amazon Fire TV Cube, a smart device that puts the power of Fire TV inside an Amazon Echo. Unlike other models the Fire TV Cube can be controlled without a remote, simply via voice controls. In addition to streaming video, you can use your Cube as a smart hub for your home, controlling Bluetooth devices and setting reminders for later. The Fire TV Cube costs $119.99.
Amazon Fire TV also comes in an incredible 4K Ultra HD Insignia, starting at $330 for a 43-inch model. Your purchase includes, you guessed it, an Alexa Voice remote. That's $20 less than Roku's already impressive low-cost 4K TV.
What do Roku and Amazon Fire have in common?
No matter which platform you go for, rest assured you'll be getting an incredible device. Each device is easy to pick up and use while offering more complex features for users looking for a deeper experience. Both Roku and the Amazon Fire Stick support every major streaming service and popular niche services like Shudder.
Users who'd like to add 4K video to their TV set up can expect at least a $49.99 entry fee, with Roku costing $10 more than Amazon Fire TV. Each service also has a handy smartphone app that lets you control the device when you can't find your remote.
What features set Roku and Amazon Fire apart?
Roku has the largest selection of channels of any streaming device thanks to its support of private channels. Private channels let users create their own streaming channels on Roku. Roughly 90 percent of these private channels are garbage, but there are some gems well worth the effort.
You can easily use a Roku without ever paying for a single app and never run out of things to watch, due to the sheer scope of free content. Roku also has a lower entry price than Amazon Fire TV; however, if you're looking for the best experience, the price point is about the same across devices.
Amazon Fire TV has its own advantages. Each remote comes with Alexa Voice, making it a useful hub for new smart homes. The lack of variety in Fire TVs devices is a selling point in my opinion, simplifying the buying process in a way the cluttered Roku market doesn't. Arriving from Amazon with your information already in the device and registered to your account makes Fire TV a perfect out of the box gift. This is especially true when you're buying one for an elderly family member.
READ MORE: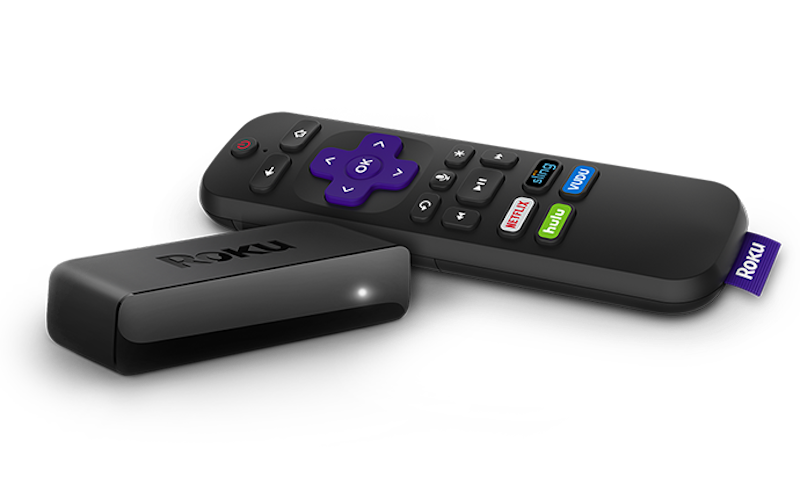 It's an incredibly close battle between these two titans of streaming. Ultimately, the best streaming platform is Roku. More specifically, the Roku Streaming Stick+. You might ask yourself why I'd suggest the $59.99 Roku Streaming Stick+, even though it's $10 more than a comparable Amazon Fire TV device. Both devices offer 4K streaming and a voice remote. So what makes Roku worth $10 more?
The answer is ultimately selection: Roku's echo system offers thousands more channels than Amazon Fire TV. As more and more streaming services are added every year, Roku's host of free services is a breath of fresh air. Yes, you can subscribe to anything you want, but everyone's budget is different.
There's also the issue of how much of a reach you want to give Amazon. As the company grows bigger and bigger, now entering markets like grocery stores, do you want your TV controlled by the biggest business in the world? Given that the two services are basically the same, small factors make a difference. If you don't care about 4K, Roku still wins, thanks to the dirt-cheap $29.99 price of its basic HD Roku Express.
The Daily Dot may receive a payment in connection with purchases of products or services featured in this article. Click here to learn more.