"Alexa, let's start cooking." It's one thing for a smart home device to rattle off a list of ingredients and instructions for making a pie. And it's another to be able to watch how to cut butter into flour or fold melted chocolate into whipped egg whites while you work. With the Amazon Echo Show, you get to do both.
This smart home hub, now in its second generation, is a spinoff of the Amazon Echo. The Echo Show has a screen, making it look like a propped-up tablet, whereas the original Echo and Echo Dot are screenless cylinders. Having a screen means you can stream TV and movies, chat on video calls, and even use it as an intercom when you connect to a supported smart doorbell system. So, what's new in the Amazon Echo Show Gen 2?
What is the Amazon Echo Show?

READ MORE:
What's new in Amazon Echo Show 2nd Gen?
The 2nd Gen model has a new design compared to the original Amazon Echo Show. The new version not only looks more sophisticated but also has better audio quality and new features.
A 10-inch HD display is larger and more rectangular than before. The screen now accounts for the entire face, whereas the first generation had a speaker below it. Here, the speakers hide in the rear and are more powerful. There's also a 5-megapixel camera above the screen.
A fabric now covers the body in the back, giving a softer and homier feel. The new Echo Show comes in two colors, charcoal and sandstone.
The 1,280×800 resolution LCD panel isn't as high-end as the best tablets on the market, but given how you're likely to use the Amazon Echo Show, it gets the job done.
The device also has volume controls on top, plus a privacy button to turn off the microphone and camera when you don't want the Echo Show to see or hear you. On the back, you'll also find the power connection point, micro USB port, and a Kensington security slot where you can connect a cable lock.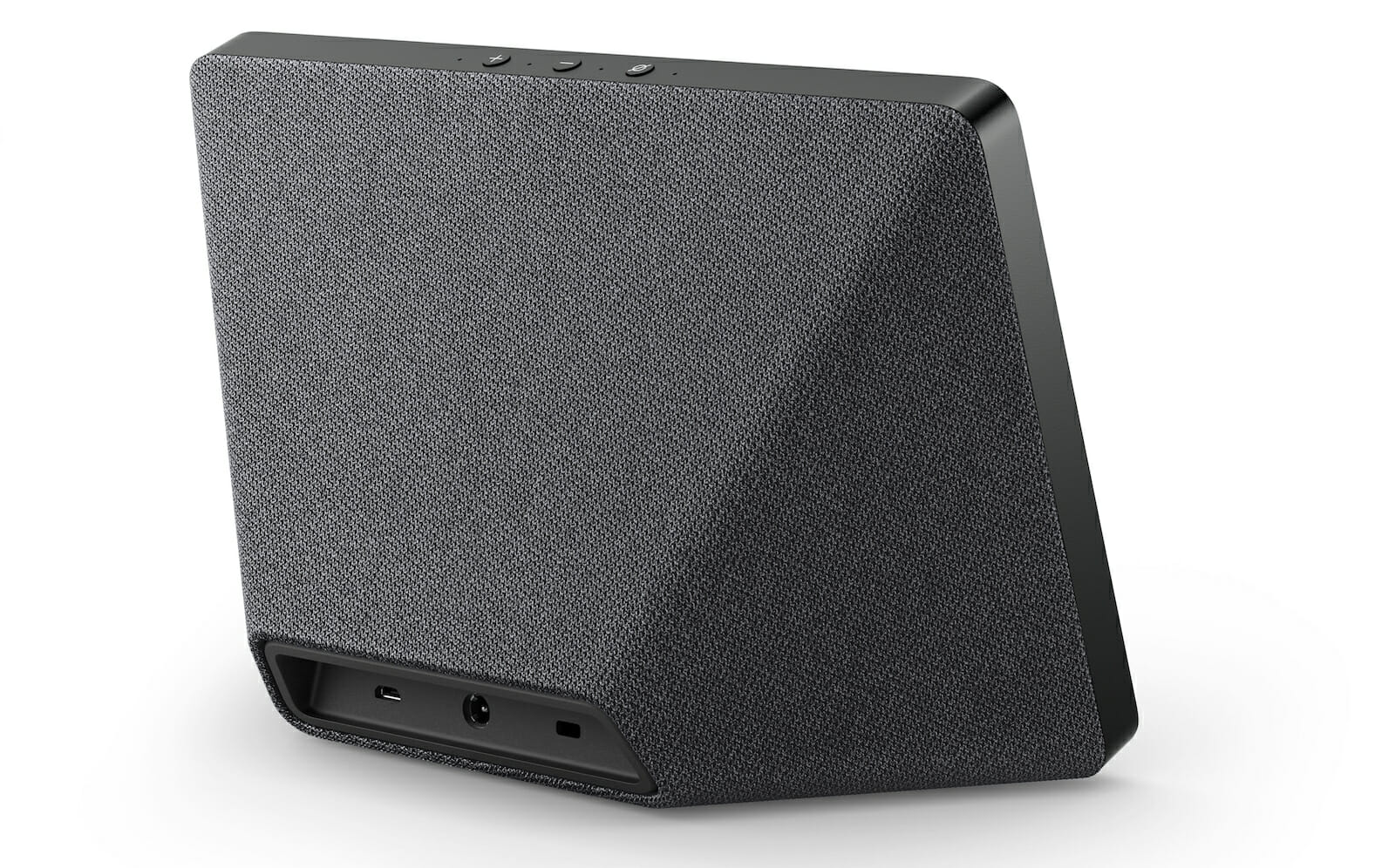 Amazon Echo Show cost and availability
The Amazon Echo Show sells for $229.99, but it's been marked down to a more reasonable $179.99. There's also a current deal from Amazon to save $100 when you buy two at the same time. Echo Shows are on backorder, however, with an expected availability date of Dec. 20. If you do manage to get your hands on one, you'll find you have to set it up much like other Amazon devices. While it's pretty straightforward to figure out how to use Alexa, there are plenty of lesser-known tips, tricks, and hacks you should research while setting up a new Amazon Alexa-enabled device. 
How to set up Amazon Echo Show
To set up the Amazon Echo Show, you need the Alexa app on a computer or mobile device. You also need an Amazon account and Wi-Fi, as the device doesn't work offline.
When deciding where to put the Echo Show, make sure that it's at least a hand's length away from any walls and windows so that it can hear you easily when you speak to it.
Plug it in, and it powers up automatically. Follow a few prompts on the screen to set up the Wi-Fi connection, log into your Amazon account, install any firmware updates, and so forth. There's an optional tutorial at the end of the setup process to help you get acquainted with your new device.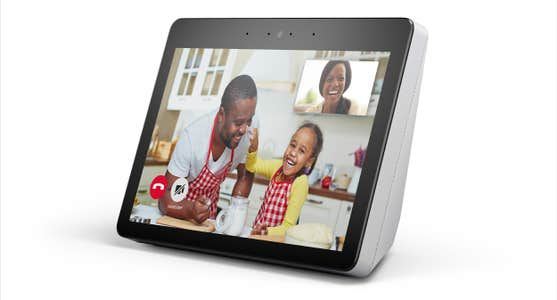 How to use the Echo Show
Everything you can do with the original Amazon Echo you can do with the Echo Show. You can ask questions like, "What time is it?" and "What's the weather?" But the Echo Show has more functionality because of the screen.
One way to use the screen is to ask Alexa to play movies and shows: "Alexa, play Transparent on Amazon Prime Video."
Another way to use the screen is to fire up a web browser. You can kick it off using your voice—"Alexa, open Silk/Firefox"—but you need your fingers on the touchscreen to take the next step and surf the web, as that part isn't voice-controlled at this time.
Good to know: With any device in the Amazon Echo line, you can change the command name (called the "wake word") from Alexa to something else, a considerate move if someone in your home also happens to be called Alexa. Check out more Alexa tips here.

Should you buy the Amazon Echo Show?
The Echo Show is a digital assistant game-changer, simply because the screen allows Alexa to do, show, and explain more to users. $229.99 is a somewhat hefty price tag, but if you can snag one when Amazon is offering a deal (or buy two at the same time to gift to a friend) it's worth it. If you aren't all that jazzed about the screen functionality and price is king, however, you might be better off with an original Amazon Echo or Echo Dot, both of which sell for less and contain Alexa voice functionality.
Since the screen is the real selling point of the Amazon Echo Show, there are a lot of clever ways to use it. Here are just a few things you can use the Echo Show for. 
Cooking
When you want to make a recipe, the Echo Show can show you step-by-step instructions with pictures and videos when they're available. It only works on a few sites, however, such as  Allrecipes, Epicurious, and Food52. Find the recipe you want to make and say, "Alexa, let's start cooking." As you get the instructions, you can move to the next step using only your voice. You can also set kitchen timers with oral commands.
Video calls
Another great use of the Echo Show is to video-chat with friends. You have two options for making calls. First, you can call someone who also has an Echo Spot, Echo Show, or the Alexa App. Second, you can connect your Skype account to make and receive calls through that app. It works in the US, UK, Canada, India, Australia, and New Zealand, with support coming soon to Germany, Japan, Italy, Spain, and Mexico.
READ MORE:
Smart home hub
The Echo Show can become the hub of your smart home so you can tell Alexa to turn the lights off or fire up the coffee pot. It ships with Zigbee, which can control a wide range of smart light bulbs, plugs, switches, deadbolts, and other devices.
Intercom
Connect Alexa to a doorbell camera from Ring or August, and you can use the Echo Show as a two-way intercom to see and speak to anyone who rings your bell. It works as a one-way intercom for blasting messages to different rooms, too.
Baby/pet cam
If you connect the Echo Show to another Echo Show, you can use them together as a baby or pet monitor. One device takes the video and the other shows it. You don't have to have two Echo Shows, however. You could instead use a compatible baby monitor and connect it for the same purpose. But if you have two devices, this is one way to use them.
Karaoke
Sure, you can stream all your favorite podcasts and music from Spotify with the Echo Show. But the next time you listen to music, try searching for a song that has lyrics with it. That way, you can sing along.
Weather
Sometimes a spoken weather report doesn't give you all the information you need. Now, you can ask Alexa to show you a map with the forecast, too.
Looking for more help? Here's what you need to know about Amazon Alexa and how to use Amazon Alexa as an intercom system, Amazon Prime Pantry, Amazon Lockers, Amazon Prime Wardrobe, how to sell on Amazon, Amazon Prime membership and if it's really worth it. Here's how to watch live TV on Amazon Fire Stick.