Game of Thrones is coming to an end in 2019, but before the ashes settle in Westeros, the TV industry is scrambling for a replacement.
Over the course of its eight-year run, Game of Thrones had just about everything going for it: a built-in fanbase of George R.R. Martin's A Song of Ice and Fire series, a pool of talented actors, bold narrative choices, a push to preserve book twists for show viewers, and love from critics and audiences alike, making it both one of the most popular shows in the world and the most-awarded drama in Emmys history. For executives, finding its successor is more than worth the investment; in the most blatant example, Amazon CEO Jeff Bezos reportedly asked then-Amazon Studios head Roy Price to find him the next Game of Thrones, according to a September 2017 report from Variety.
What does that actually look like? In some cases, that means honing in on creative talent. Amazon Studios has signed overall deals with Game of Thrones writer Bryan Cogman and Good Omens co-author and showrunner Neil Gaiman, and Netflix has attracted its own arsenal of talent to create new TV shows. It may also mean making more contained stories like Good Omens, which will be a one-season project. According to the many shows that have been greenlit or are in production, networks are betting on fantasy and sci-fi.
Considering the dragon-shaped shadow Game of Thrones is leaving, any show that aims to take its place will face an uphill battle.
The fantasy and sci-fi shows that want to be Game of Thrones
Network:

HBO

Type of show:

a prequel that takes place in a pre-existing world

Latest update:

pilot greenlit

Tentative premiere:

TBD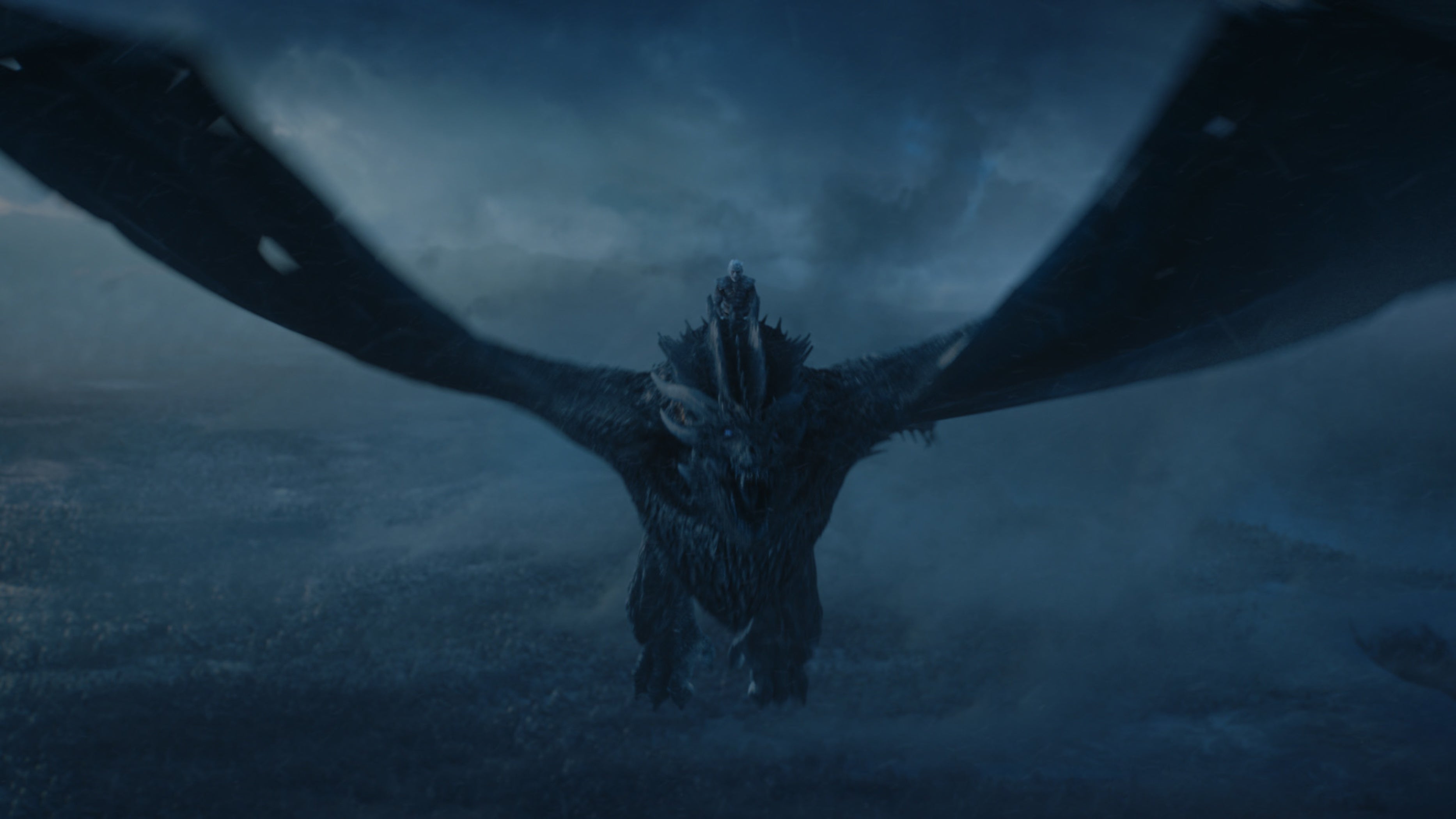 Game of Thrones may be a ways off from airing its final episode, but HBO is already trying to make sure it has its own Game of Thrones replacement. And for that, it's gone straight to the source: Martin's vast, fictional world.
HBO hired five writers (including Cogman) to work on scripts for Game of Thrones prequels in 2018, although Martin himself has been upfront about the fact that not all of them will ever see the light of day. While at least one of those shows is dead, HBO has confirmed that it greenlit a pilot for a show centering around the Age of Heroes and the first Long Night. Jane Goldman and Martin wrote the script while Goldman will serve as showrunner.
Of course, shooting a pilot doesn't guarantee a full season or even a great show; Game of Thrones famously reshot much of its pilot before viewers ever saw it. And even then, it's not a guaranteed success: Some viewers might not like the lack of familiar characters and it's possible that they might not care about the Night King's rise to power in a pre-Wall Westeros as much as HBO believes.
Network:

Netflix

Type of show:

live-action adaptation

Latest update:

announced; production to begin in 2019

Tentative premiere:

TBD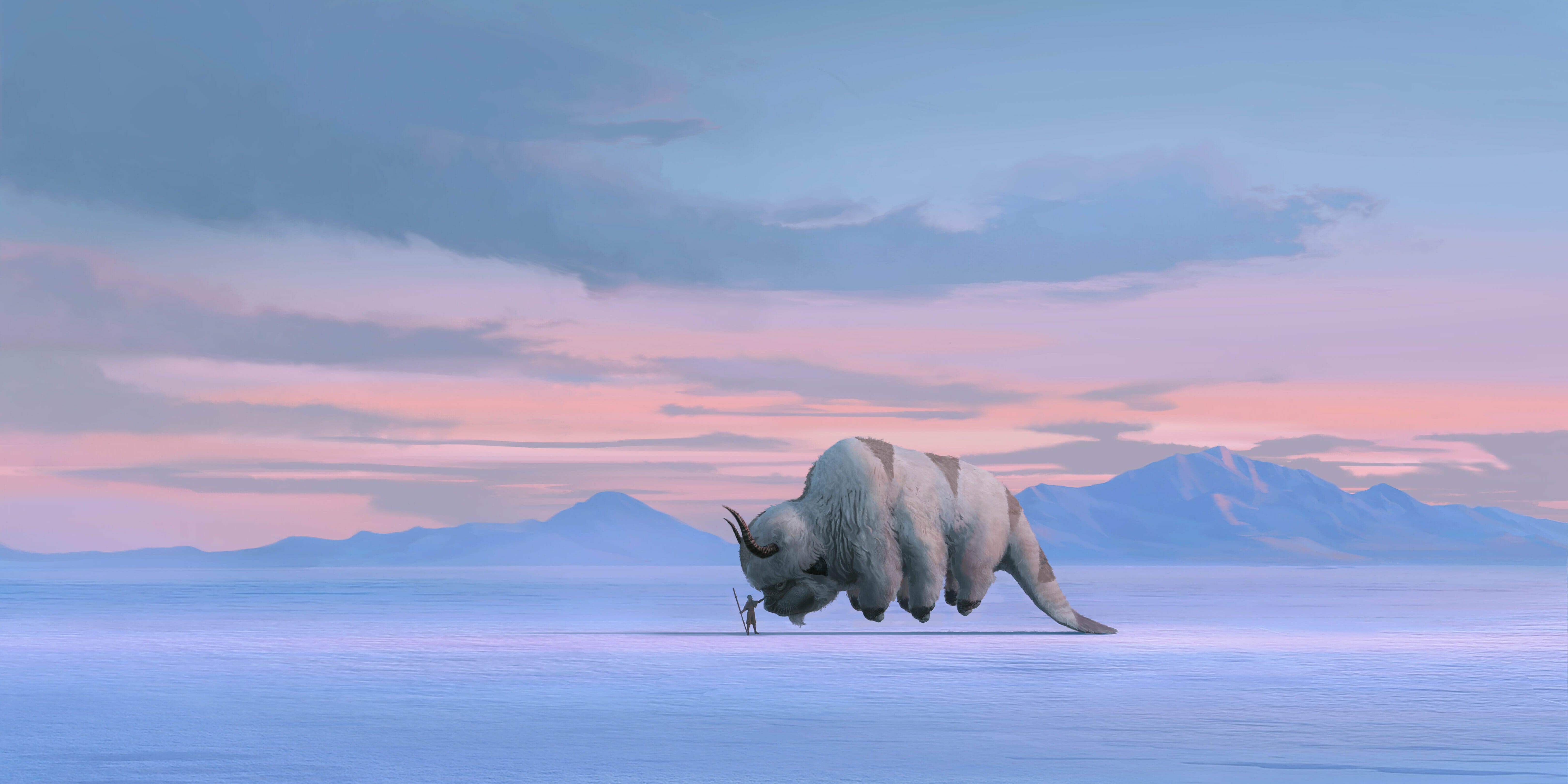 A live-action adaptation of Avatar: The Last Airbender (a beloved animated Nickelodeon show that aired from 2005 to 2008) has historically not gone well; M. Night Shamalyan's 2010 film is so detested by its fans that they'd rather pretend that it doesn't exist than acknowledge it. But Netflix is trying to rectify the mistakes of the film from the get-go. It's going to be a TV series, and original Avatar showrunners Bryan Konietzko and Michael Dante DiMartino—who have both vowed to make it with a "culturally appropriate, non-whitewashed cast"—are running the show this time.
Having Konietzko and DiMartino on board certainly helps, so fans are cautiously optimistic about this live-action adaptation. But it's unclear how much of the original fanbase will tune into a new iteration of the series.
3) The Chronicles of Narnia
Network:

Netflix

Type of show:

remake; adaptation

Latest update:

announced

Tentative premiere:

TBD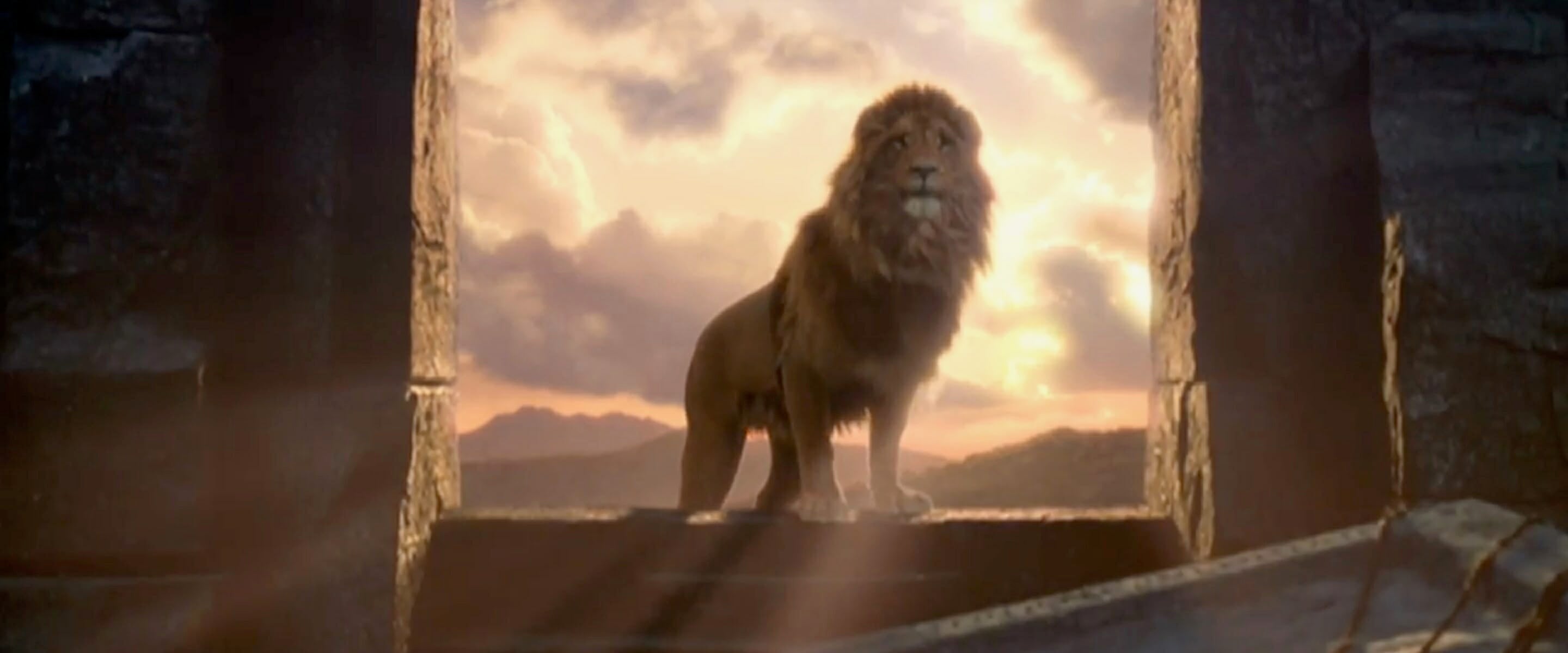 The Chronicles of Narnia series made over $1.5 billion worldwide between the three movies released in the series (The Lion, the Witch, and the Wardrobe; Prince Caspian; and The Voyage of the Dawn Treader) with largely mixed reviews. But each film had diminishing returns (the last film was released in 2010), and a fourth planned film never came to pass.
Netflix's announcement, which arrived on Oct. 3, revealed that the deal with the C.S. Lewis Company would include film and TV shows. It's a bit too early to know what that means, although Netflix's A Series of Unfortunate Events, which gave many fans the adaptation they had hoped for with the film, shows that revisiting an adaptation could be a good thing. But The Chronicles of Narnia will also likely run into the same issues that many Netflix shows will face: standing out in a neverending supply of original programming.
4) Halo
Network:

Showtime

Type of show:

Adaption

Latest update:

announced; production to begin in 2019

Tentative premiere:

TBD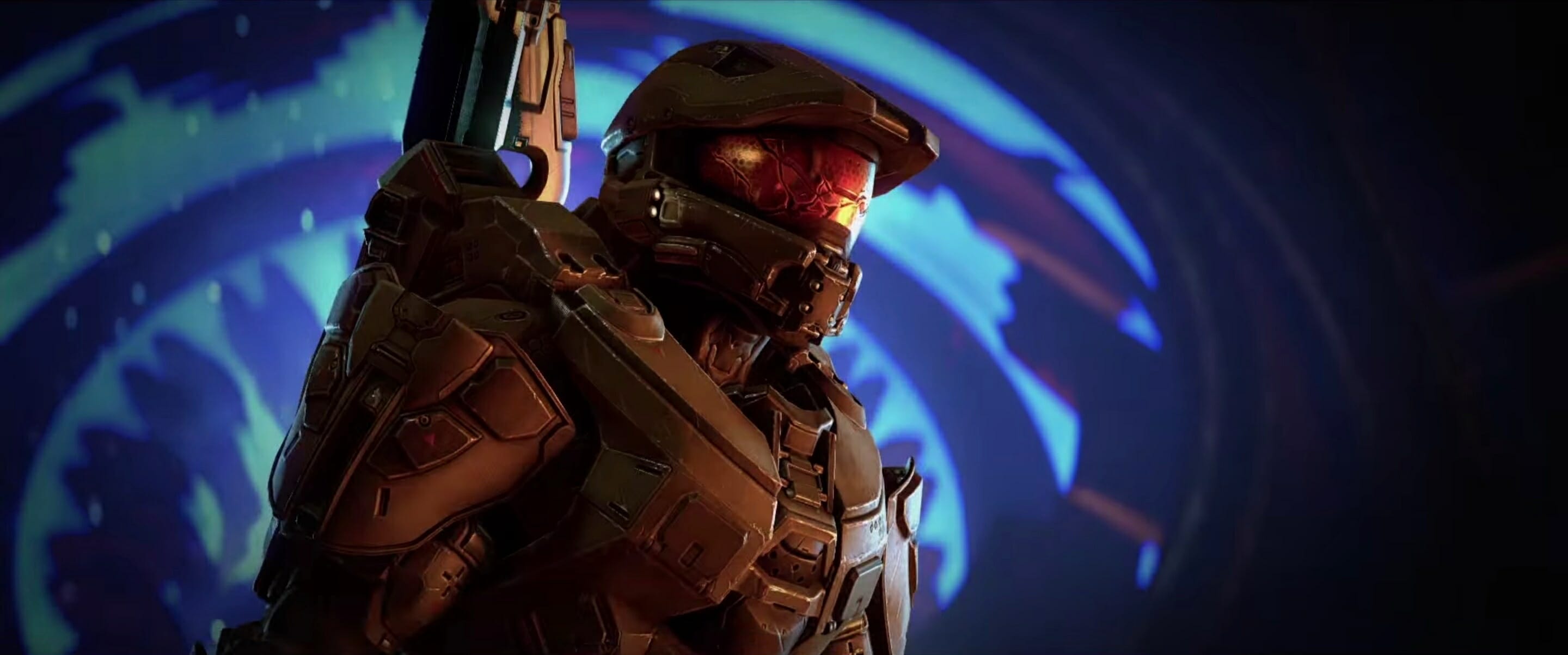 Hollywood has been trying to make a Halo live-action series happen for years, but it wasn't until 2018 that Showtime stepped up and gave a 10-episode order for the show. The show promises to satisfy long-time fans of the video game franchise while luring in new viewers.
But the precedent is not on Halo's side. Not only has Hollywood tried to make a Halo show for years without success, but video game adaptations are historically not great.
Network:

HBO/BBC

Type of show:

Adaption; remake

Latest update:

in production

Tentative premiere:

possibly 2019 or 2020
After a forgettable film adaptation in 2007, Philip Pullman's beloved trilogy is getting another chance on the BBC; HBO will co-produce and distribute the series outside of the U.K. The adaptation has an all-star cast including Logan's Dafne Keen, James McAvoy, Ruth Wilson, and Lin-Manuel Miranda, and although we've yet to see a single frame, the show's already been renewed for a second season.
His Dark Materials has a lot going for it, but the show's make-or-break element will be in the execution of the series' numerous stories and complex themes.
6) The Kingkiller Chronicle
Network:

Showtime

Type of show:

prequel; origin story

Latest update:

writers hired to develop the series

Tentative premiere:

TBD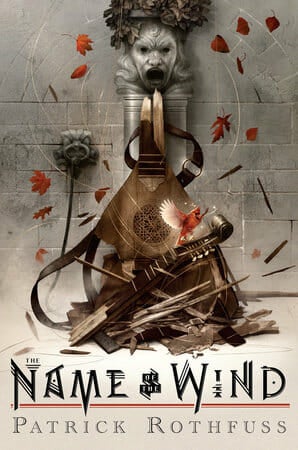 Patrick Rothfuss' series is getting both a film and a TV series from Lionsgate with the latter landing at Showtime. Miranda is on board as both a creative producer and the show's composer, and the show will be a "subversive origin story."
Little is known about both the film and the TV series, so we can't say for sure which one will arrive first, but how one is received can affect the other. Just look at The Dark Tower: the 2017 film flopped at the box office, which made the fate of a TV adaptation shaky enough that Amazon Studios head Jennifer Salke recently had to confirm that the show was still alive.
7) Lazarus
Network:

Amazon Studios

Type of show:

Adaption

Latest update:

announced

Tentative premiere:

TBD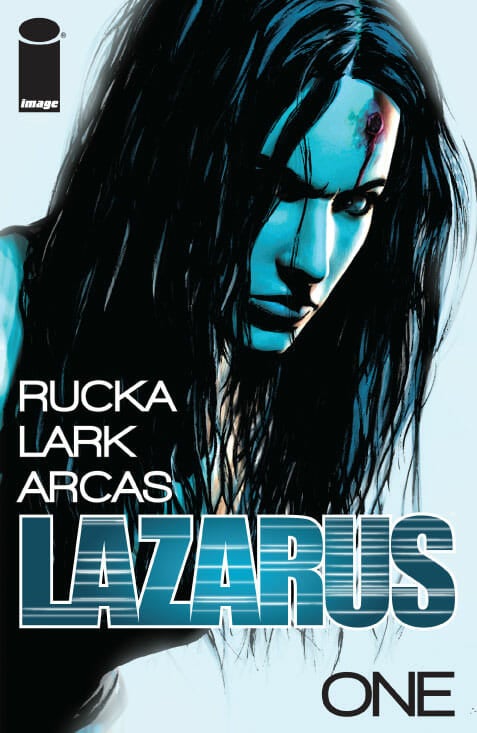 After calling for its own Game of Thrones, Lazarus—based on Greg Rucka's comic book—became one of three series greenlit by Amazon Studios in September 2017. Taking place in an alternate future in which the world belongs to 16 families, each of whom has their own allies, enemies, and one person appointed to fight for them.
The interweaving political intrigue and games of Lazarus may appeal to Game of Thrones, but it's a show we'll have to wait a while to see: no major updates have been announced since Amazon first announced picking up the series in September 2017.
Network:

Netflix

Type of show:

Adaption

Latest update:

season greenlit

Tentative premiere:

TBD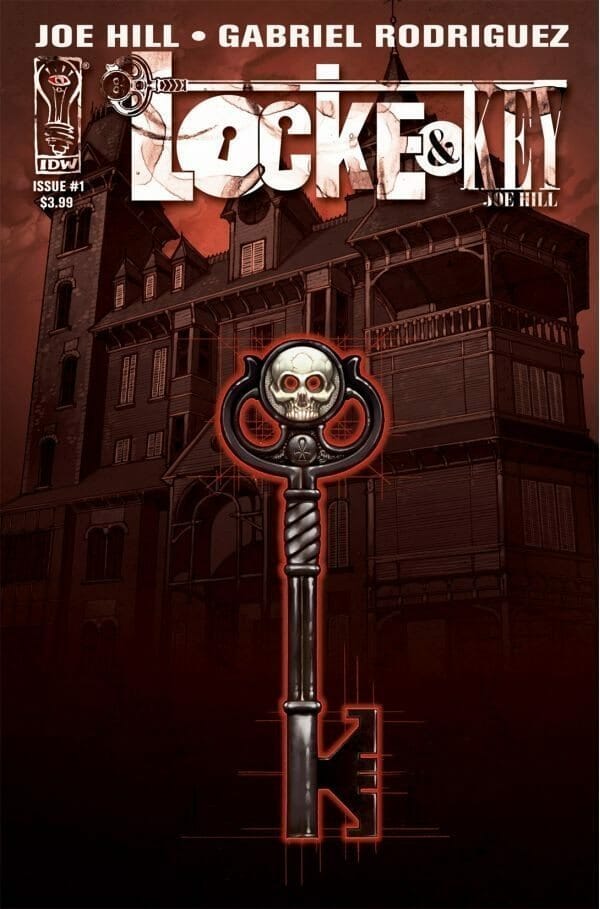 A TV adaptation of Locke & Key has been in developmental hell for years as previous attempts to turn the comic book series into a show fell through at Fox and Hulu. But Netflix has a guaranteed 10-episode order and an all-star creative team that includes veteran screenwriter Carlton Cuse with Locke & Key author Joe Hill writing the pilot script.
Locke & Key will certainly have some creative challenges as Netflix tries to crack the code, but we might also be able to glean its potential for success on how other supernatural and fantasy comic book adaptations like The Chilling Adventures of Sabrina and The Umbrella Academy are received by audiences.
Network:

Amazon Studios

Type of show:

Adaption; reportedly a prequel

Latest update:

writers hired to develop the series

Tentative premiere:

TBD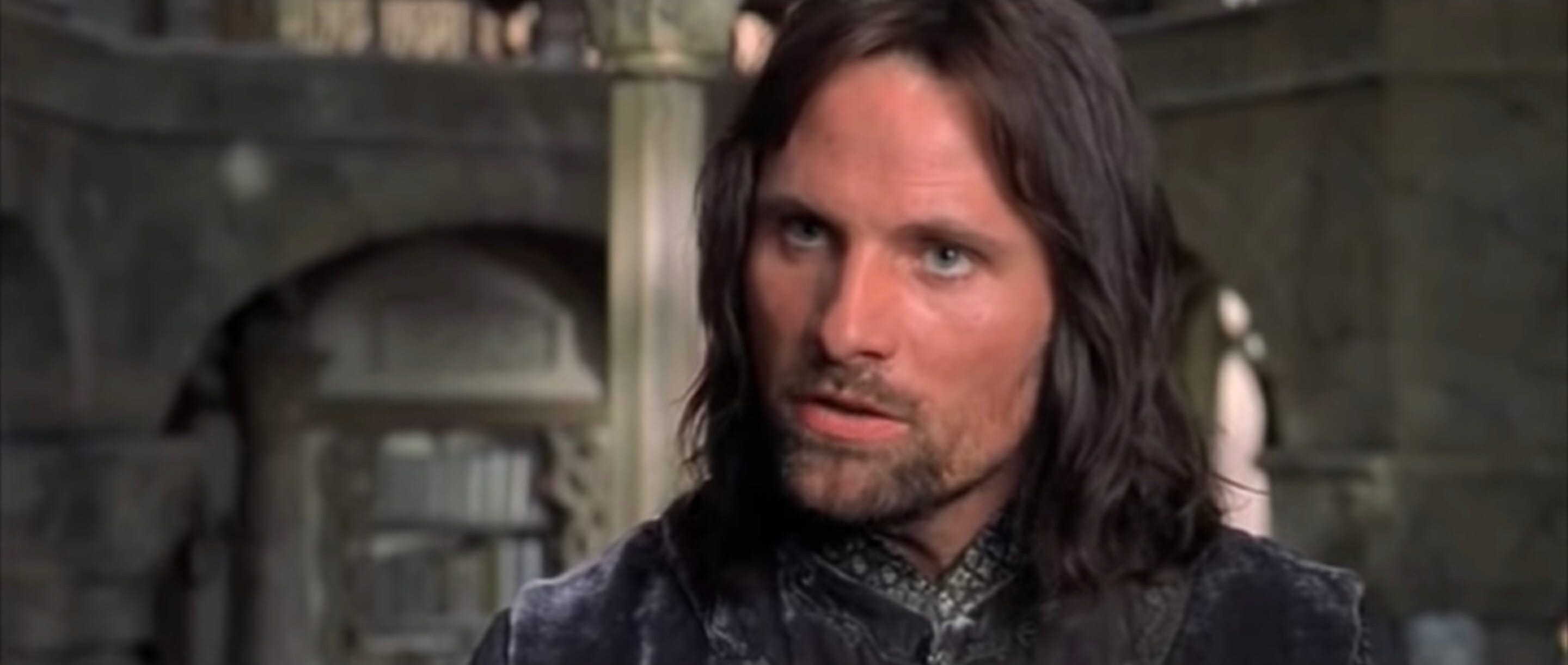 Amazon Studios has been the most explicit of all of the streaming services with its goal to find the next Game of Thrones, but some were still shocked by Amazon going all the way back to one of Game of Thrones' main inspirations to find its television successor. It spent around $250 million for the rights to adapt Lord of the Rings, and so far Amazon has only revealed that J.D. Payne and Patrick McKay (Jungle Cruise, Star Trek 4) will develop the series.
Peter Jackson's Lord of the Rings trilogy was a financial juggernaut and won over fans and critics alike, so upon hearing news of a TV series, fans gave it a chilly reception. (The basic sentiment boiled down to: Why would you remake Lord of the Rings when the films already exist?) Instead of retreading, the series will reportedly follow a young Aragorn long well before he joined the Fellowship of the Ring, which does have some basis in the trilogy's Appendix A. But the show will always have to balance telling a new tale without it venturing into bloated storytelling that loses its way (the Hobbit trilogy) or a TV show that can double as an unnecessary explainer (Solo).
Network:

Lucasfilm/Disney's standalone streaming service

Type of show:

a new story that takes place in a pre-existing universe

Latest update:

now filming; directors announced

Tentative premiere:

2019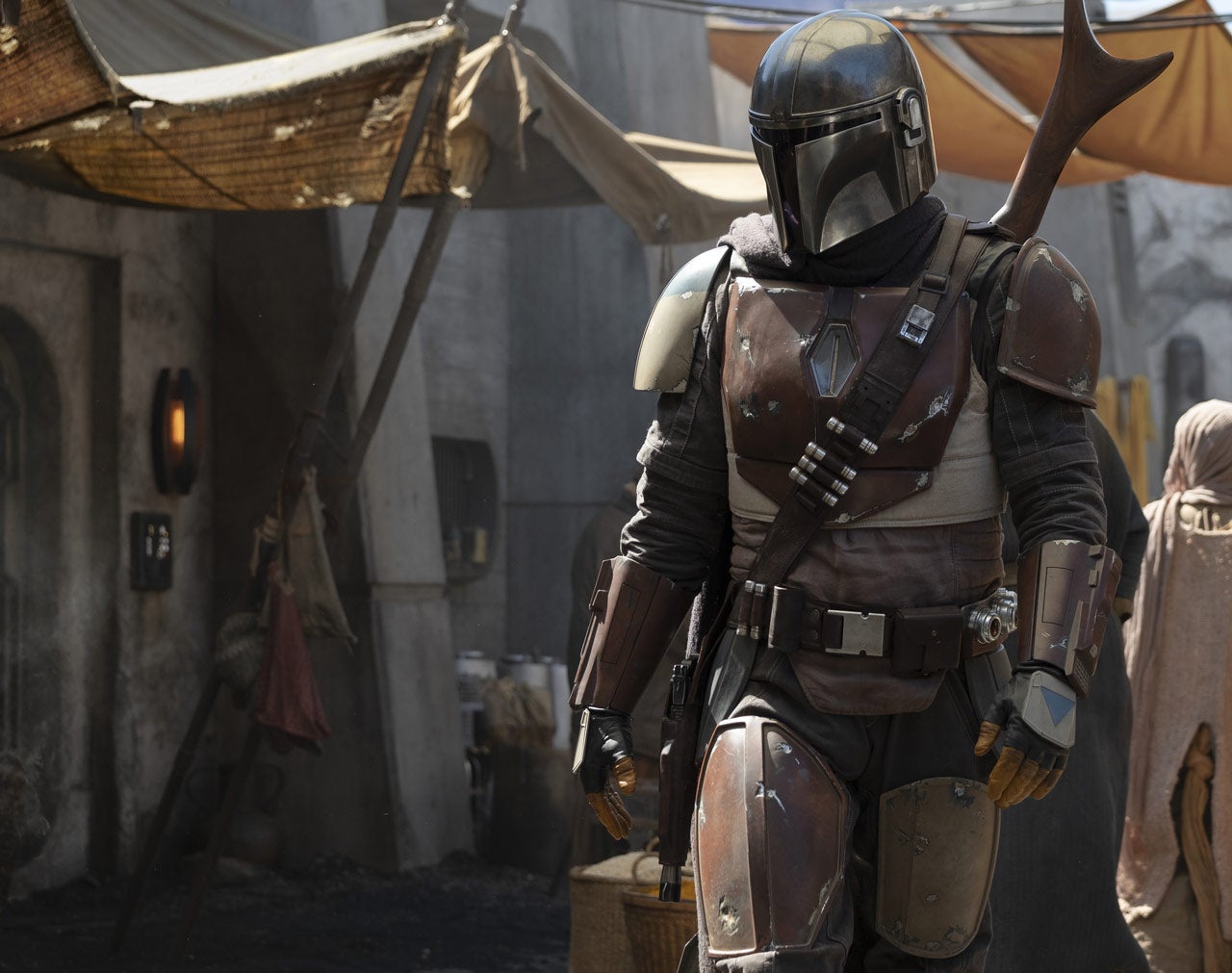 Although the Star Wars universe has been around for more than 40 years, we've yet to see a live-action TV series until now. Showrunner Jon Favreau, a Star Wars alum in his own right, revealed that his series is called The Mandalorian, takes place after the Galactic Empire falls, and will center around a "lone gunfighter in the outer reaches of the galaxy far from the authority of the New Republic." Announced directors include Lucasfilm Animation's Dave Filoni, Deborah Chow, Bryce Dallas Howard, Rick Famuyiwa, and Taika Waititi. Game of Thrones alum Pedro Pascal is rumored to be the titular Mandalorian while Warner Herzog and John Leguizamo also reportedly have roles.
Disney will have to work more on getting fans to sign up for yet another streaming service than to get them on board with the show, but the premise will give some fans pause. Simply put, we've already spent a lot of time with Mandalore and several Mandalorian characters thanks to Star Wars: The Clone Wars and Star Wars Rebels, so some may fear the series will a retread. And while there's a debate among a small faction of fans on whether Boba and Jango Fett are actually Mandalorian, their iconic armor is definitely from that planet.
Network:

HBO

Type of show:

"remix"

Latest update:

in production

Tentative premiere:

2019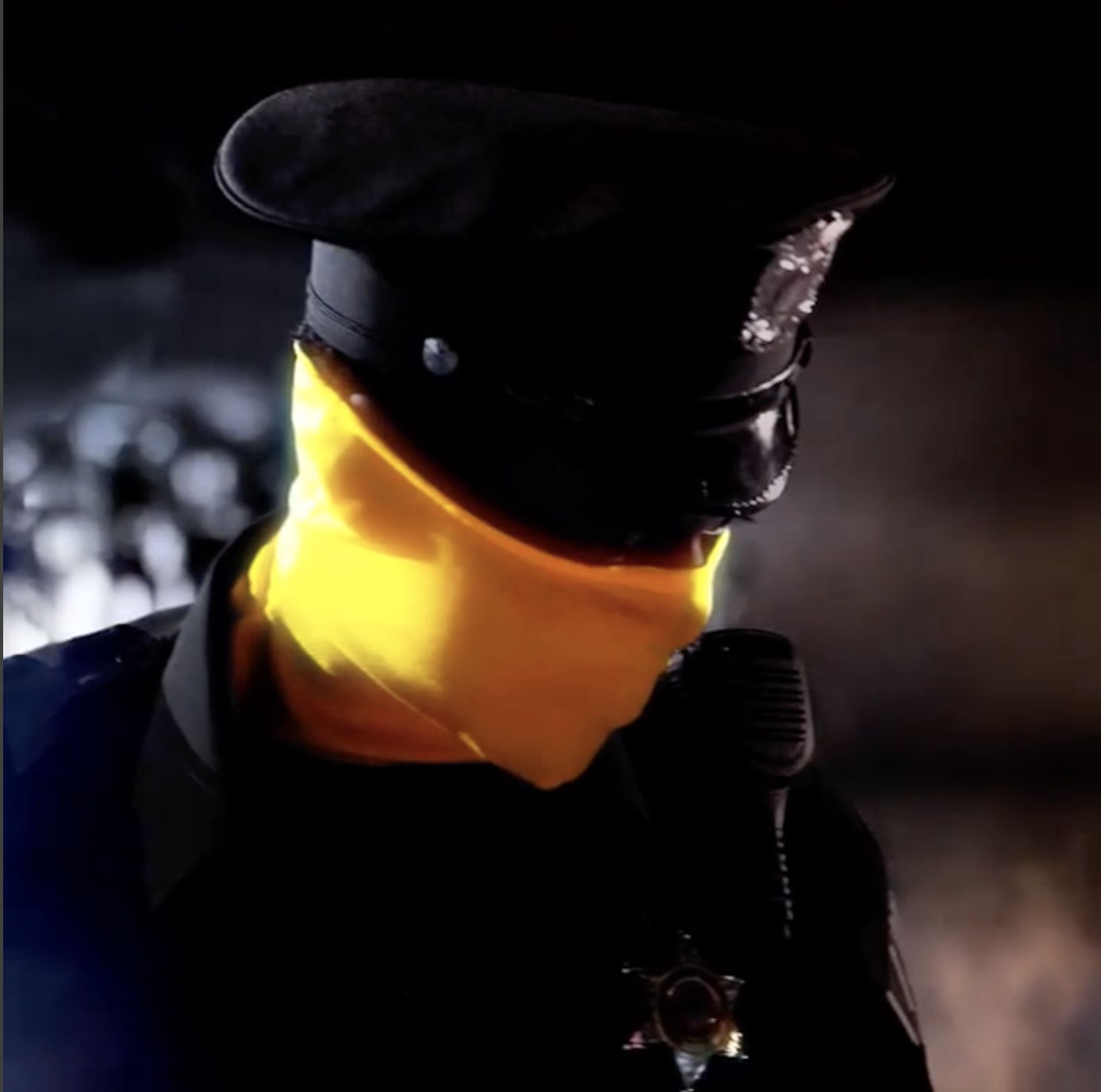 When HBO confirmed a Watchmen series, showrunner Damon Lindelof made a point of addressing the potential elephant in the room: He wasn't making a straight-forward adaptation of Watchmen. While Zack Snyder's 2009 film has some fans, they were more worried about another take on the iconic series from Alan Moore, Dave Gibbons, and John Higgins getting it wrong.
Rather, Lindelof explained, he was remixing it. His show would play in Watchmen's world, but he wouldn't be altering the canon first produced in comic form. He might not be able to convince some of the comic's biggest fans that his show is worth watching, but it's intriguing enough that it might capture an audience. And with Lost and The Leftovers already under his belt, Lindelof has proven he's capable of weaving a complex story together.
12) Wheel of Time
Network:

Amazon Studios

Type of show:

Adaption

Latest update:

series announced

Tentative premiere:

TBD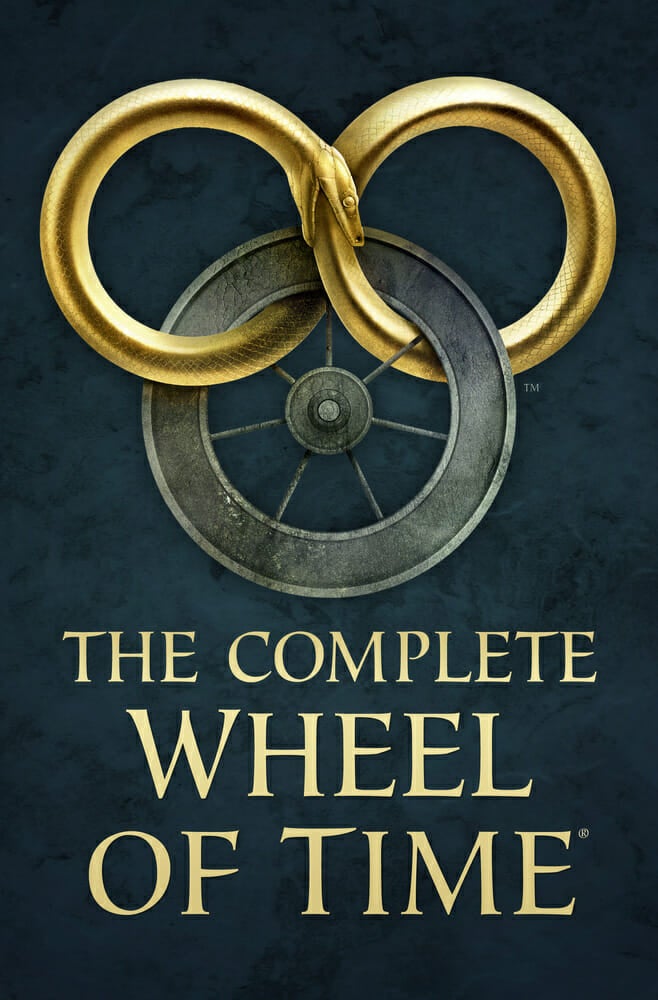 Think Westeros is big? Robert Jordan's Wheel of Time series spans 15 novels (the final three completed by Brandon Sanderson after Jordan's death in 2007) in a vast world that has more fantasy elements than ASOIAF. And while details are mum on the series other than its existence, showrunner Rafe Judkins has already engaged with fans on Twitter.
If it succeeds, it could be Amazon's best bet—even more so than Lord of the Rings—to succeed Game of Thrones. But it's a big risk: Wheel of Time is one of the few fantasy series that has yet to receive an adaptation with even loftier expectations from fans than Game of Thrones.
Network:

Netflix

Type of show:

Adaption

Latest update:

casting announced

Tentative premiere:

possibly 2020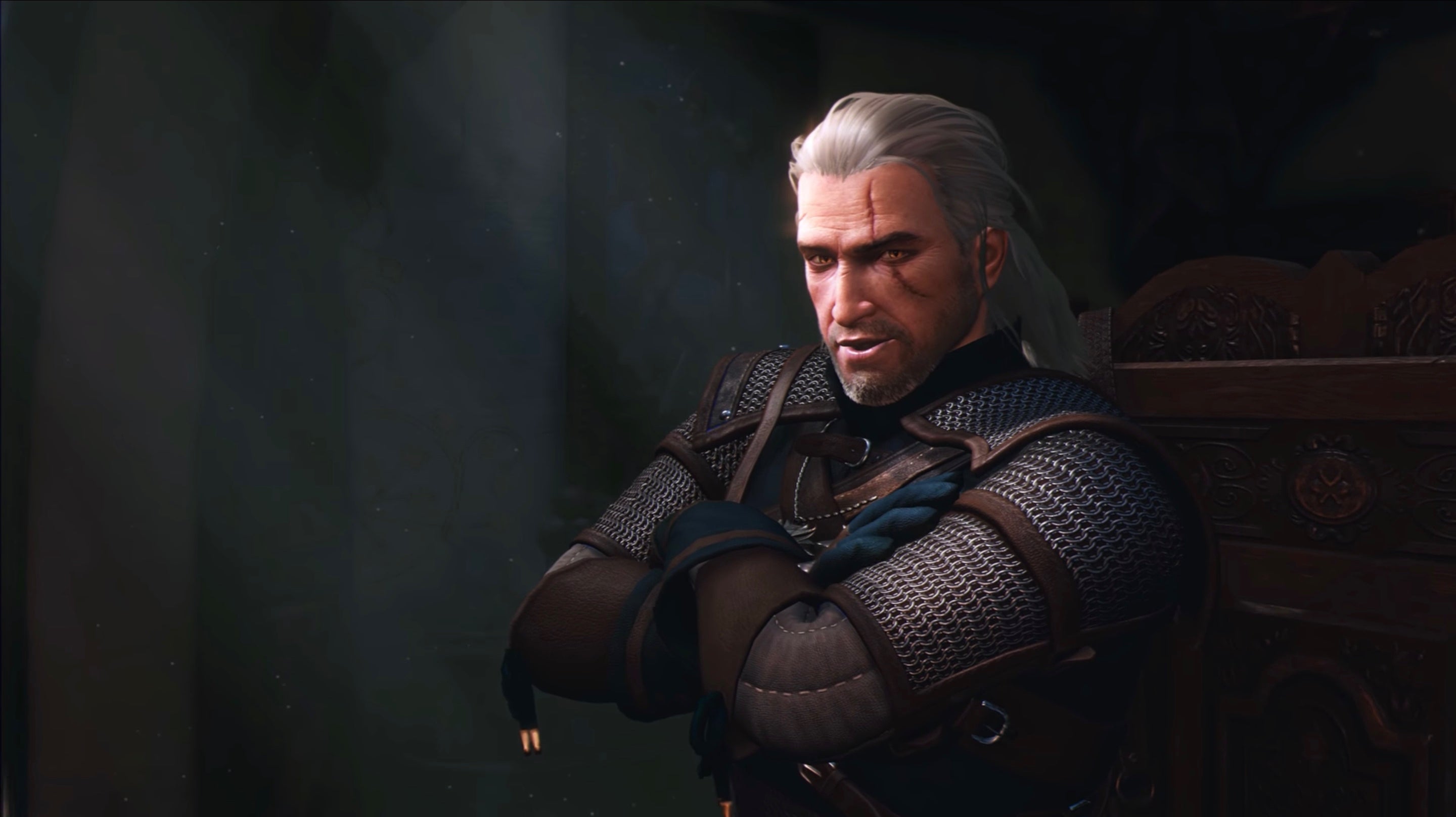 The Witcher Saga, the series of books and short stories from Polish author Andrzej Sapkowski, is big in Poland and Eastern Europe. It already served as the basis for a popular video game series—former Polish Prime Minister Donald Tusk gifted President Barack Obama a copy of The Witcher 2: Assassins of Kings in 2011—as well as Polish TV and film adaptations. So it makes sense that a company like Netflix would come knocking for a TV show. Henry Cavill has been tapped to play Geralt of Rivia, and Netflix has since rolled out the rest of the cast.
Out of all of the shows that might be vying to be the next Game of Thrones, The Witcher likely has the best shot at it. It already has an established fanbase but might not be as well-known apart from fans of the books and video games. It has fantasy elements and a grand world without feeling like a Westeros knock-off. And it can't: At least two collections of short stories and two Witcher novels predate the publication of A Game of Thrones in Polish while the English translations didn't arrive until more than a decade later. 
It's also an adaptation of the books, not the video game, so there's even a new element for gamers, although fans probably wouldn't say no to bringing one element of the game onto the show.