The long-awaited His Dark Materials TV series is finally on its way, and we now know when to expect it: it will premiere Nov. 3 in the U.K. and Nov. 4 in the U.S.
Based on Philip Pullman's bestselling fantasy novels, the show follows the adventures of a young girl, Lyra, who comes from a world where everyone has a talking animal "daemon." The books move between parallel universes and tackle complex theological topics, which is probably why Hollywood botched the Golden Compass movie in 2007.
The TV version already looks a lot more promising. Created by former Doctor Who producers Jane Trantor and Julie Gardner, and Harry Potter and the Cursed Child writer Jack Thorne, the BBC series begins with an eight-episode first season. The new trailer showcases gorgeous production design for the historical/fantasy setting, giving us our first look at the daemons, which were filmed using a combination of puppetry and CGI. It also introduces one of the key conflicts of the series: Lyra's struggle against the authoritarian religious government that controls her world.
During the show's Comic-Con panel, producer Jane Tranter described it as "an adult piece that children should watch." The cast praised the experience of filming with puppeteers embodying their characters' daemons, and emphasized the political and spiritual themes of the story – clearly setting the show apart from the previous film adaptation.
Tranter also indicated that His Dark Materials will incorporate a "tiny bit" of mythology introduced in The Book of Dust, a His Dark Materials prequel by Pullman that started publishing nearly two decades after The Amber Spyglass (which came out in 2000).
"We use a tiny bit, which I can't tell you," she told Entertainment Weekly. "You'll have to wait and see. As far as the deeper mythology is concerned, we grab at anything we can get. As [teleplay writer] Jack Thorne would say, it's like we've done a PhD in the mythology of these books."
His Dark Materials TV cast
The casting for His Dark Materials is ridiculously good. Dafne Keen will play Lyra, a brave and independent girl who embarks on an epic journey. The young actress found her breakout role in Logan, universally praised for her performance as the mutant Laura Kinney.
Hamilton creator Lin-Manuel Miranda will play the grizzled Texan adventurer Lee Scoresby. He's an unexpected choice, but who says no when they can get Lin-Manuel Miranda?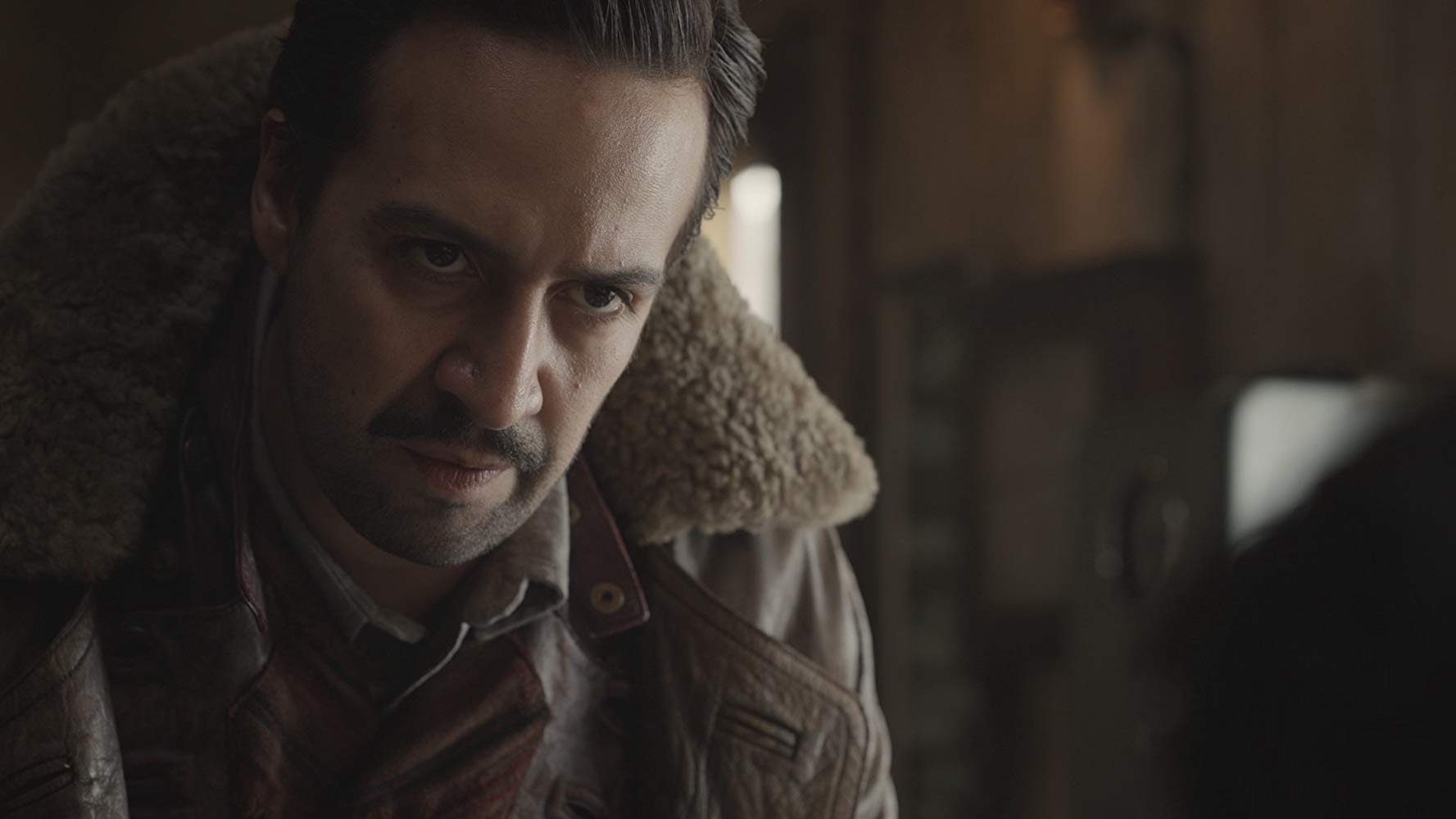 James McAvoy and Ruth Wilson (Luthor) co-star as Lord Asriel and Mrs. Coulter, respectively, two of the most important characters in the series. The Wire actor Clarke Peters also joined the cast, playing the Master of Jordan College, the aging Oxford academic who adopted Lyra at a young age.
Ruta Gedmintas plays the witch Serafina Pekkala, Ariyon Bakare plays Lord Boreal, and James Cosmo plays the gyptian leader Farder Coram. As is often the case with BBC adaptations, the show has a more diverse cast than the book, racebending several characters who were originally assumed to be white. In season 2, Lyra's co-protagonist Will Parry will be played by Amir Wilson.
His Dark Materials creative team
The producers have assembled an all-star creative team, headed up by playwright and screenwriter Jack Thorne. His career began with gritty British dramas like Skins before moving to Hollywood projects in recent years. If you're into YA fantasy, you probably know him from Harry Potter and the Cursed Child. This made him an obvious choice for His Dark Materials but also cast some doubt among fans. While the theatrical production of The Cursed Child is a massive commercial success, his script earned criticism in Harry Potter fandom. But if you're worried about His Dark Materials, it's worth remembering that he's adapting directly from the books, rather than introducing a wholly new story.
Tom Hooper (Les Miserables) directed the first two episodes, with futher episodes directed by Dawn Shadforth (Danny Boyle's Trust) and Otto Bathurst (Peaky Blinders).
His Dark Materials trailer
Prior to the full-length Comic-Con trailer, the first teaser trailer for His Dark Materials dropped on Feb. 24, 2019. You can watch it below.
His Dark Materials release date
His Dark Materials will premiere Nov. 3 on BBC One. It will air in the U.S. just one day later on Nov. 4 at 9pm ET on HBO.
It's time. #HisDarkMaterials premieres November 4 on @HBO. pic.twitter.com/XvtoCBDZ5h

— His Dark Materials (@daemonsanddust) September 12, 2019