The main trailer for Netflix's The Witcher series arrived on Oct. 31, exploring the fantasy world created by novelist Andrzej Sapkowski – later popularized by the Witcher video game franchise. Starring Henry Cavill in the lead role as the mercenary monster-hunter Geralt of Rivia, the full-length trailer is full of gory fight scenes, European-inspired historical fantasy landscapes, and supernatural creatures. Although perhaps most importantly for a lot of Witcher game fans, it also confirms that Geralt will have a bathtub scene.
---
'The Witcher' Netflix Series: Everything We Know:


---
Here's what we know about Netflix's The Witcher so far. 
Netflix's The Witcher plot
The official logline from Netflix starts to reveal the direction that the show will go in, which emphasized its link to the Witcher books.
Based on the best-selling fantasy series of books, The Witcher is an epic tale of fate and family. Geralt of Rivia, a solitary monster hunter, struggles to find his place in a world where people often prove more wicked than beasts. But when destiny hurtles him toward a powerful sorceress, and a young princess with a dangerous secret, the three must learn to navigate the increasingly volatile Continent together.
Writer Lauren Hissrich (who served as co-executive producer on Marvel's Daredevil) says the show will be eight hour-long episodes.
While eight episodes might be short compared to other Netflix series, Hissrich said the reduced length wasn't a decision made to alleviate risk.  "Creative, yes. Scheduling, yes. Budget, to an extent, because we can focus more on the production of each episode. But not risk. Netflix is, by definition, not ruled by fear — but by adventure and exploration,"
So what does this mean for The Witcher's actual plot? Well, if you consider the short season length and the expansive lore explored in both the original books and the games, it's reasonable to expect that this first season of The Witcher may just test the waters with individual, self-contained episodes.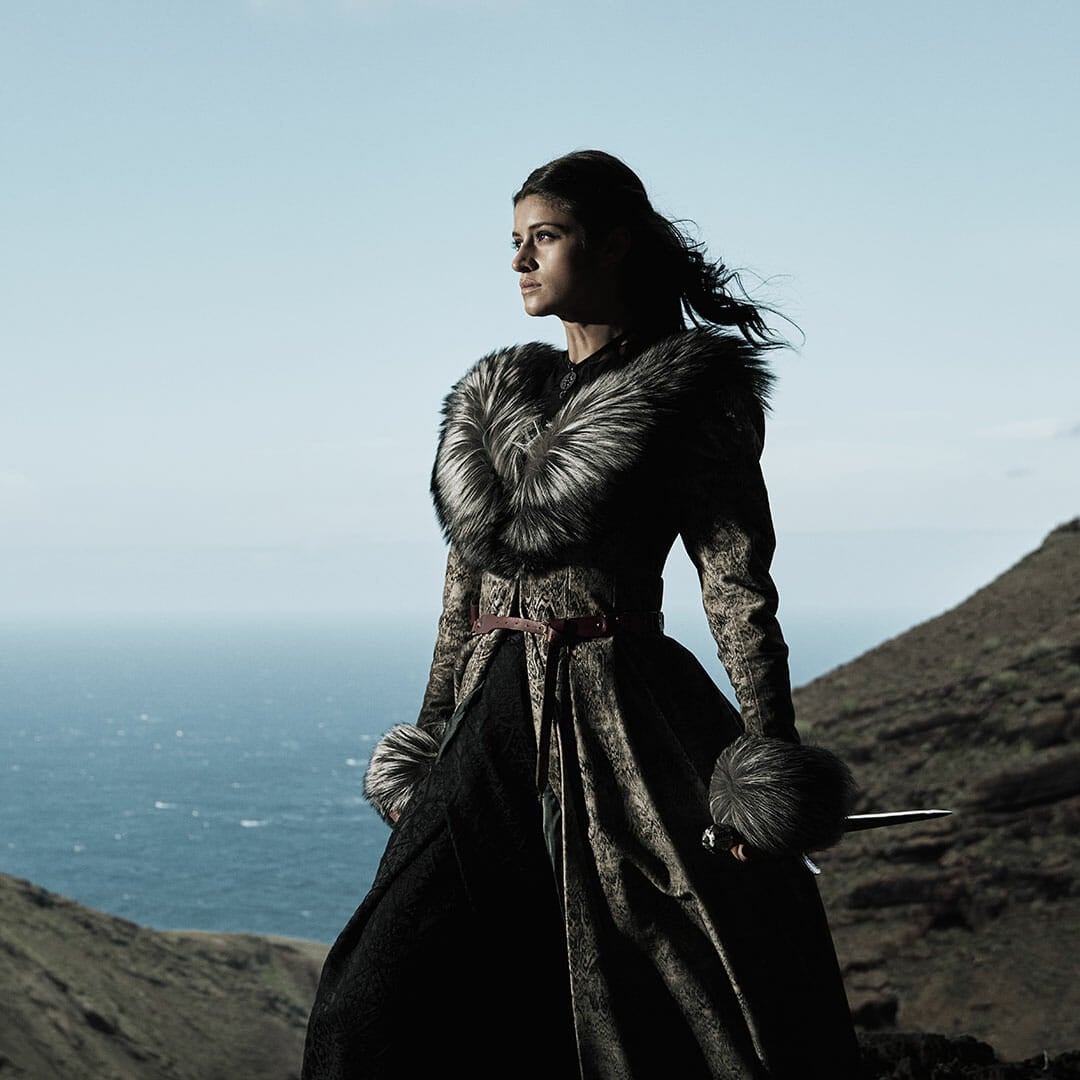 The books may actually be the smarter choice to follow here, despite the game franchise's relative accessibility. One of the first books in the series, The Last Wish – Introducing the Witcher, showcases a series of short stories that help flesh out Geralt's motivations, rough personality, and mysterious past before venturing into the other books' longer narratives. There's plenty of plot threads to pick from, including the throne-room intrigue of a beast claiming a princess' hand in marriage, Geralt's run-in with a lovestruck creature dwelling in a mansion, and a tense standoff with a female warrior who equals Geralt in cunning.
All these stories have the potential to become great one-off episodes, if only so a potential second season might mean more when we rejoin the cast. If the show alternately follows Geralt's quest to protect and later find his adopted daughter Ciri, it will likely stretch into multiple seasons, given the lengthy nature of both the books and the three games.
Netflix dropped the first poster for The Witcher online on July 1, which reveals a shot of Cavill from behind and the show's tagline: "The worst monsters are the ones we create."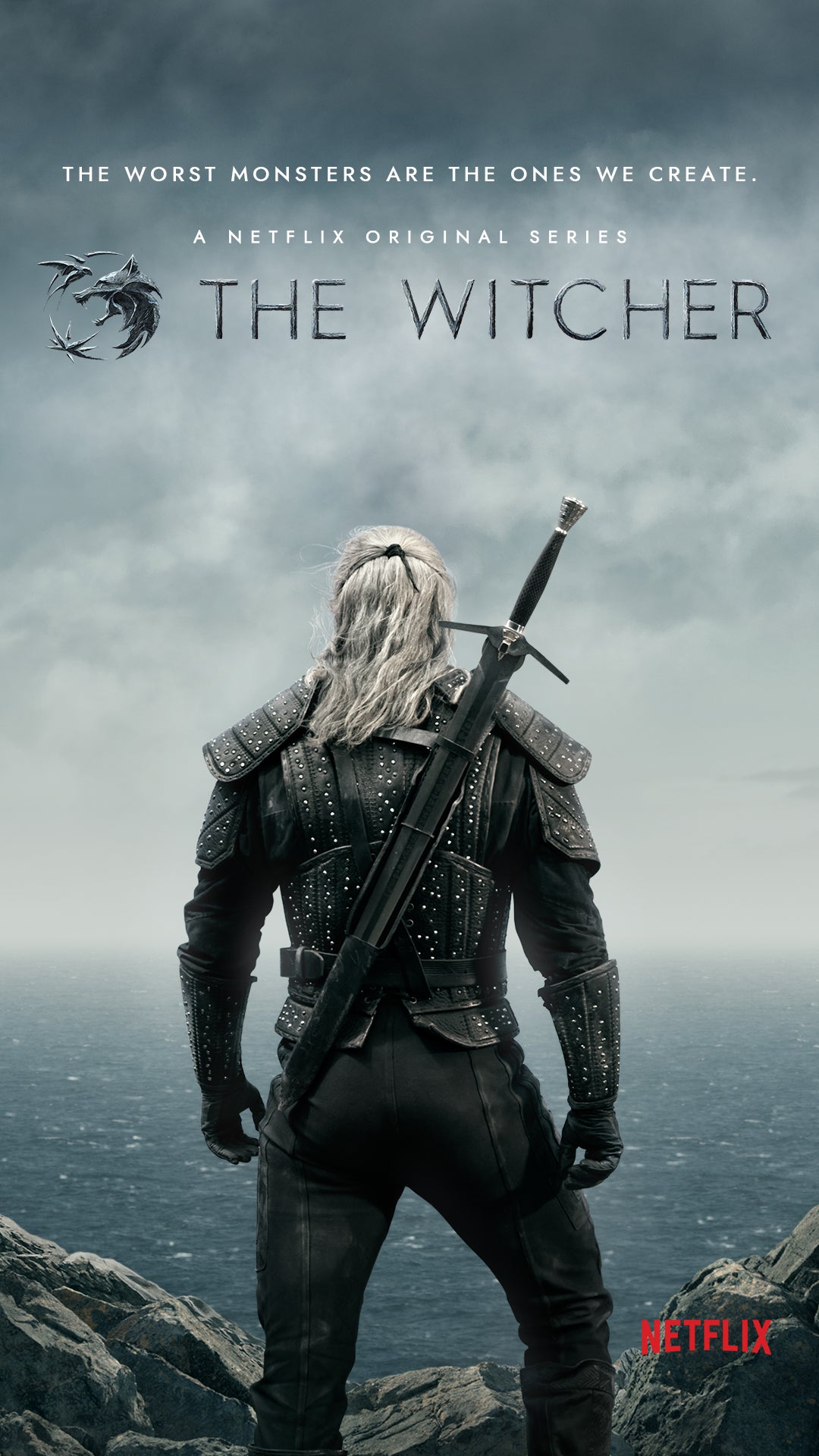 Netflix's The Witcher cast
Series showrunner Lauren Hissrich has previously stated that "dream casting [is] happening." In at least one respect, she wasn't lying.
The part of Geralt of Rivia will be played by none other than Henry Cavill, who lovers of geek cinema will no doubt remember as the most recent incarnation of Superman in Justice League, Batman vs. Superman, and Man of Steel. Even more recently, he played the suave, yet brutish August Walker in Mission Impossible: Fallout. It's Cavill's first television performance since 2010, when he appeared on Tudors.
Though Cavill currently hasn't been spotted in any on-set Witcher garb, he has posted a photo to Instagram.
"The Bear" and the subsequent #BearSchool is a reference to the School of the Bear, one of the six known schools of the Witchers, alongside the School of the Cat, Wolf, Griffin, and others. Geralt himself is a student of the School of the Wolf, so it's probably just a cute comment about his adorable (and large) dog Kal.
When it comes to female leads, the part of Ciri, the young Witcher-in-training and ward of Geralt, will be played by Freya Allan, who's also working on the BBC War of the Worlds mini-series.
Yennefer, the powerful sorceress and Geralt's primary love interest, will be played by Anya Chalotra, who's previously worked on Wanderlust and The ABC Murders.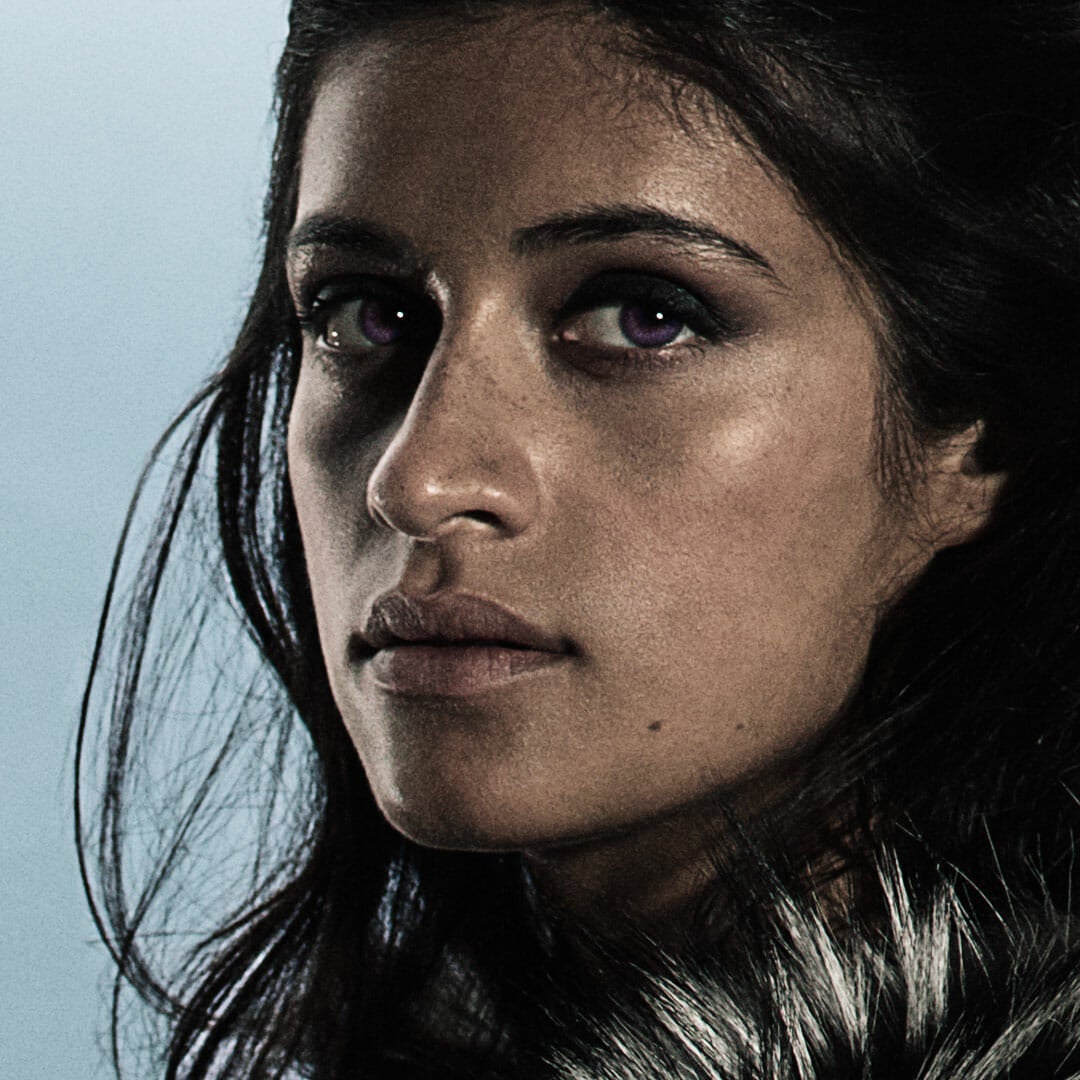 Allan and Charlotra are definitely smaller names than Cavill, but when asked by THR, Hissrich said she didn't intentionally set out to cast lesser-known actors: "Not specifically, nor were we looking for a movie star when we cast Henry. We're looking for the best actors for these roles. Period," Hissrich said.
A slew of other casting announcements were made for minor characters. Jodhi May (the woods witch that prophesied Cersei's death in Game of Thrones) is playing Queen Calanthe AKA Ciri's grandmother. Bjorn Hlynur Haraldsson will play her husband, the knight Eist; Adam Levy(Snatch) as the druid Mousesack; MyAnne Buring as the leader of the magical academy at Aretuza; Therica Wilson-Read and Mimi Ndiweni as young sorcerors; and Millie Bradyas as the rebellious Princess Renfri.
Casting controversy
In September, a casting call went out for The Witcher that sparked a bit of ire from diehard fans and internet trolls alike. The casting call said that producers were looking for a "BAME" (that's "Black, Asian, and other minority ethnic") actress to play as Ciri.
In the books and games, Ciri is generally described as having pale white skin, along with gray hair, although that last bit may be because of the bodily changes witcher training inflicts on a body.
Critics of the BAME casting call said that it disrespected the Polish origins of the characters and universe. Others were more deliberate with their criticism, saying it was "pushing identity politics and representation," according to a report from Express.
The backlash caused showrunner Lauren Hissrich to take some time away from Twitter.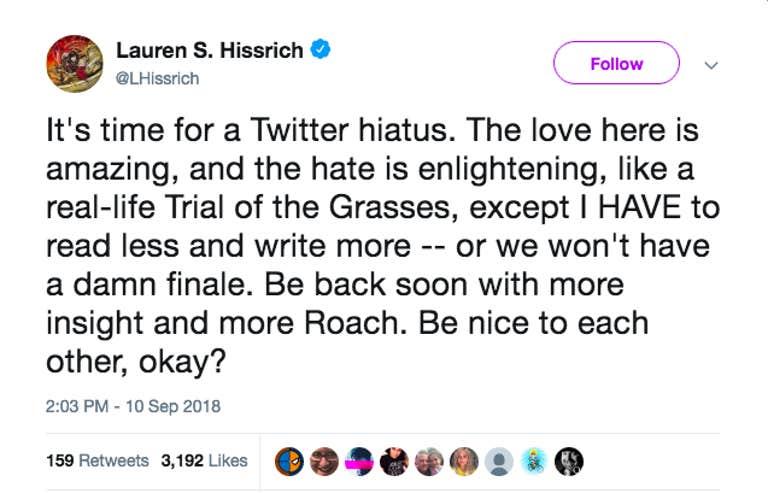 To her credit, Hissrich has been uncharacteristically open and honest about her process working on The Witcher, going so far as to post long tweet threads about how the writers room works, her thoughts on how politics influence her life and work, and much more.
All that said, it's unclear if the casting of Freya Allan, a 17-year-old woman who appears to be white, was influenced by this backlash. Hissrich did eventually respond in full in a THR interview.
"When I read my favorite books I certainly imagine characters a certain way," Hissrich said. There's obviously a couple lines of description of Ciri in the books and people become very enamored with their own vision of it. I think coming in as a writer and saying my vision might look different than yours is scary for fans, but truthfully I don't think it has to be."
Hissrich also said that she hopes to take the Slavic story of The Witcher and give it a global audience.
Netflix's The Witcher news
Fans of the original books will be glad to know that author Andrzej Sapkowski is credited in a consulting role for the series, after having what could generally be considered a stressed disinterest in the development of the video games.
"The game – with all due respect to it, but let's finally say it openly – is not an 'alternative version', nor a sequel. The game is a free adaptation containing elements of my work; an adaptation created by different authors," Sapkowski said in a 2012 interview with Eurogamer Poland.
The Witcher game developer, CD Projekt Red, is not involved with the show.
The series' filming location has been confirmed as "eastern Europe," which might give the series a distinctly Polish flair, given that Poland is author Sapkowski's home country and a clear inspiration for much of the Witcher's visual style.
Hissrich has also confirmed that she wasn't the only writer joining the crew. She's joined by Jenny Klein (Jessica Jones, Cloak & Dagger), Sneha Koorse (Daredevil), Declan de Barra (Funky Fables), Clare Higgins (The Golden Compass, The Worst Witch) and additional writers who have yet to be revealed.
Netflix's The Witcher trailer
Netflix released the first teaser for The Witcher at San Diego Comic-Con on July 19–and its aesthetic is giving fans some serious Game of Thrones vibes. Only The Witcher has elves, more magic, and actual monsters.
"I would call it an addition to the books. We honor the books but we got to give the characters a little more breathing room," Hissrich said at Comic-Con.
Through the trailer, fans were also given a more in-depth look at a silver-haired Cavill as Geralt. At Comic-Con, Cavill announced that he performed his own stunts for the series.
"It's very important for me that you know it's Geralt and it's not some guy doing Geralt stuff but it's me in there," Cavill said.
Netflix's The Witcher release date
As originally reported by Variety, Netflix's The Witcher will be launching in the company's fourth quarter, meaning we should see Henry Cavill as Geralt of Rivia sometime between October and December 2019.
It was Netflix CCO Ted Sarandos who broke the news during an earnings call in April 2019. Sarandos was answering a question about upcoming streaming content for the year when he included The Witcher in a list of series expected to drop later this year.
"And then you start seeing later in the fourth quarter some of our bigger film investments coming through like 'Irishman,' like '6 Underground' and also a big new original series that we're currently shooting in Hungary called 'The Witcher,' that is an enormous European IP, very popular game and Book IP, that we think is going to make a really fun global series."
Sarandos mentioning that the company is still shooting the series begs the question of what the VFX may look like, considering it would most likely take months to produce and finish any CG required for the monsters the titular Witcher would be hunting. There's also the matter of flashy magic performed by either Geralt or the world's cast of wizards and sorceresses. You can't likely make a giant swirling portal out of practical effects, now can you.
This article is regularly updated for relevance.