We crawl the web so you don't have to.
Sign up for the Daily Dot newsletter to get the best and worst of the internet in your inbox every day.
Hello fellow citizens of the internet! Andrew here. Welcome to today's edition of web_crawlr.

Our top stories today are about: A Delta Airlines customer claiming that the company leaked their private information to a random person, how Sen. John Fetterman trolled conspiracy theorists who think he has a body double, a viral "hack" for discounted Domino's pizza that not everyone is convinced actually works, and TikTokers calling out a hate group for handing out anti-Native flyers on Lakota reservations.
After that, our IRL Reporter Tricia has her weekly "Problematic on TikTok" column for you.
See you tomorrow!
— A.W.
---
⚡ Today's top stories
A user on TikTok is calling out Delta Airlines after claiming that an email mixup led to the company sending their personal information to a random email address.
Sen. John Fetterman (D-Pa.) poked fun at conspiracy theorists who have been claiming that he was replaced by a "body double."
A user on social media is going viral for sharing how they "have not paid full price for pizza in over 20 years," but not everyone is convinced the "hack" actually works.
TikTokers say in recent viral videos that members of an extremist religious group handed out anti-Native American flyers on Native reservations.
---
🔒 Surf the 'net safely

We are launching a new column soon! We asked web_crawlers like you late last year what kinds of topics you'd be interested in if we were going to launch a new column, and a lot of you wanted an advice column and more about internet security.
So we thought, why not blend the two? Let us introduce you to "Your Password Sucks," a bi-weekly column where our Tech Reporter Mikael Thalen will answer internet security questions that come directly from you!
Do you have questions about surfing the internet safely that you want answered? Let us know by clicking the link below!
Maybe you'll see your question get answered soon!
Got a question you want answered? Sign up for web_crawlr to get the link to our submission form!
---
😬 Problematic on TikTok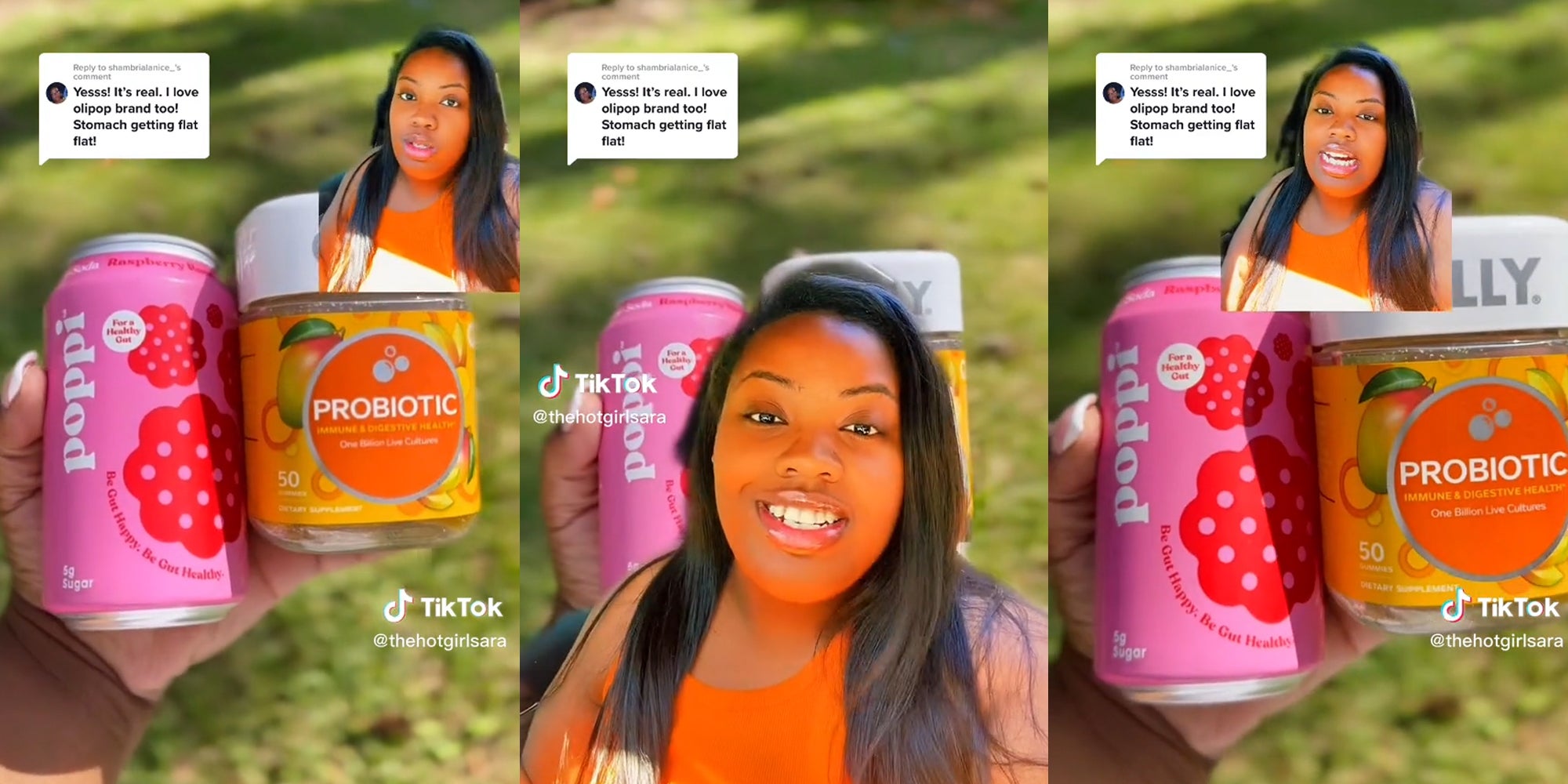 Diet culture TikTok is pushing a new way to lose water weight
In each edition of web_crawlr we have exclusive original content every day. On Tuesdays our IRL Reporter Tricia Crimmins breaks down the trends on the popular app that will make you cringe in her "Problematic on TikTok" column. If you want to read columns like this before everyone else, subscribe to web_crawlr to get your daily scoop of internet culture delivered straight to you inbox.
---
🕸️ Crawling the web
Here is what else is happening across the 'net.
🥙 This TikToker is going viral for sharing a PSA about why a certain brand of spinach wraps are green. Spoiler alert: It isn't because of the spinach.
💼 A job hunter said she rescinded her application for a job that pays six figures after spotting a slew of red flags during the hiring process. Viewers think she dodged a massive bullet.
🎂 In a viral TikTok video, a woman shares that a Whole Foods baker wrote "happy birthday" on a Ramadan cake in an apparent misunderstanding of the Muslim holy month.
🍴 One Twin Peaks waitress said she not only asked a coworker to pick up her shift, but paid her $100 to do so, and felt she was scammed when her co-worker did not show.
🌿 From our friends at Passionfruit, the Daily Dot's creator economy newsletter: "For WeedTubers, being stoned on the internet has never been more of a buzzkill."
📰 After BuzzFeed News was shuttered, the company's CEO Jonah Peretti quickly deleted a tweet that joking implied that he wasn't aware the company had a newsroom.
📍 Parents use these top GPS trackers to help them keep a virtual eye on their kids, even when they're far away. But should they?*
💰 A server is trending on TikTok for posting a satirical video about his secret to receiving good tips.
🦠 From the Daily Dot archive: Here are the viral marketing campaigns that helped shape the internet as we know it.
---
We crawl the web so you don't have to. Sign up to receive web_crawlr, a daily newsletter from the Daily Dot, in your inbox each day.
---
👋 Before you go
Amid soaring ticket prices and backlash against Ticketmaster, some enterprising Taylor Swift fans have come up with a practical workaround: Just watch the show from the parking lot.
The view may be a little restricted, but you can still hear the songs and see Taylor on the big screen. And if tickets are unaffordable and/or unavailable, then why not give it a try? Judging by TikTok, a lot of Swifties have opted for the parking lot trick—particularly at her Tampa show last week, where an impromptu party broke out.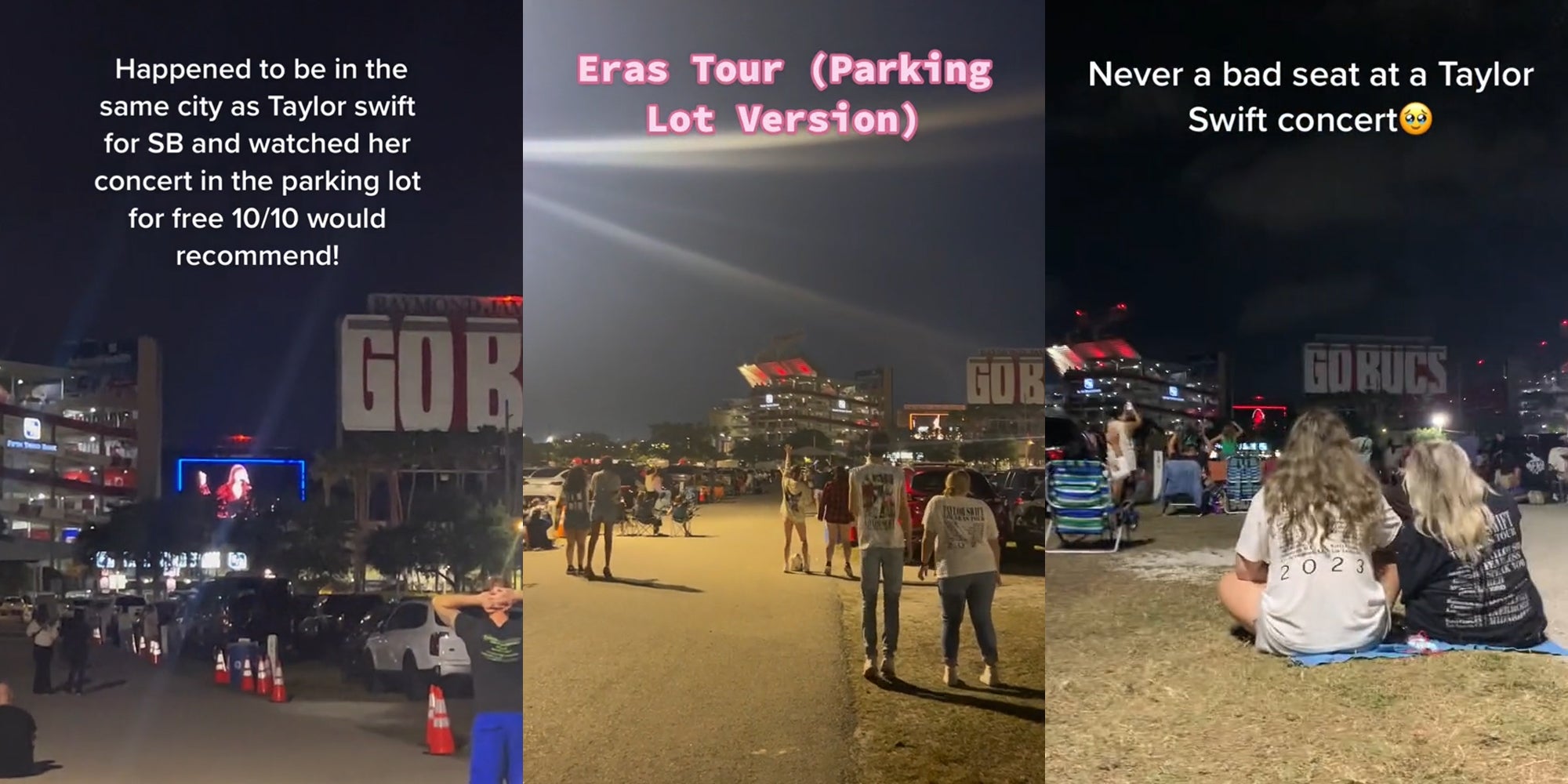 ---
🎶 Now Playing: "Understand (feat. Baby Rose)" by Q 🎶