What's that? A Sturgill Simpson anime? That's right—in September, Netflix will release Sound & Fury, an anime movie written by Simpson that serves as a companion piece to the alt-country singer's new album of the same name. September will also see the release of Jeff Dunham: Beside Himself, the second Netflix special from the superstar ventriloquist and comedian. Elsewhere, Hip-Hop Evolution returns for a third season to explore the work of Tupac, Biggie, Lil' Kim, Jay-Z, and other rappers who revolutionized the rap game in the '90s.
Check out the full listings below to see what's new on Netflix in September.
What's new on Netflix: Editor's picks
In the wake of several high-profile television seasons ranging from disappointing to downright miserable, it's a small miracle that GLOW season 3 is just as good as when the show started. The end of season 2 heralded a major change in setting and genre, with the network killing the TV series and the cast heading to Vegas to launch a stage show. This transition keeps GLOW season 3 fresh, focusing on the differences between filming a TV show and performing the same script onstage every night. But even without that hook, the Gorgeous Ladies of Wrestling still juxtapose their signature brand of comedy with serious and impactful storylines. —Siobhan Ball
Years after a GM plant closed in Moraine, Ohio, a Chinese billionaire opened a new plant and hired American and Chinese workers to operate it. With the wide-ranging amount of access, American Factory reveals employees who've become closer, the American workers' efforts to unionize, and just how far the board will go to stop those efforts as two countries' work values clash. —Michelle Jaworski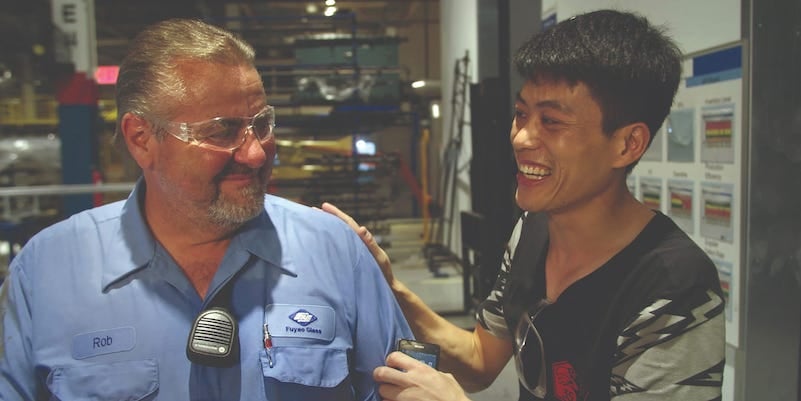 In her first Netflix special, Cummings gets right into a commentary on #MeToo and sexual harassment, calling out men who claim they don't know how to behave in the workplace now that people are actually listening to women. She also introduces her sex robot doppelgänger, which she initially made to see if robots could ever fully render humans useless. It's an engaging spin on the traditional standup special, even if robot Whitney is still working on her delivery. —Audra Schroeder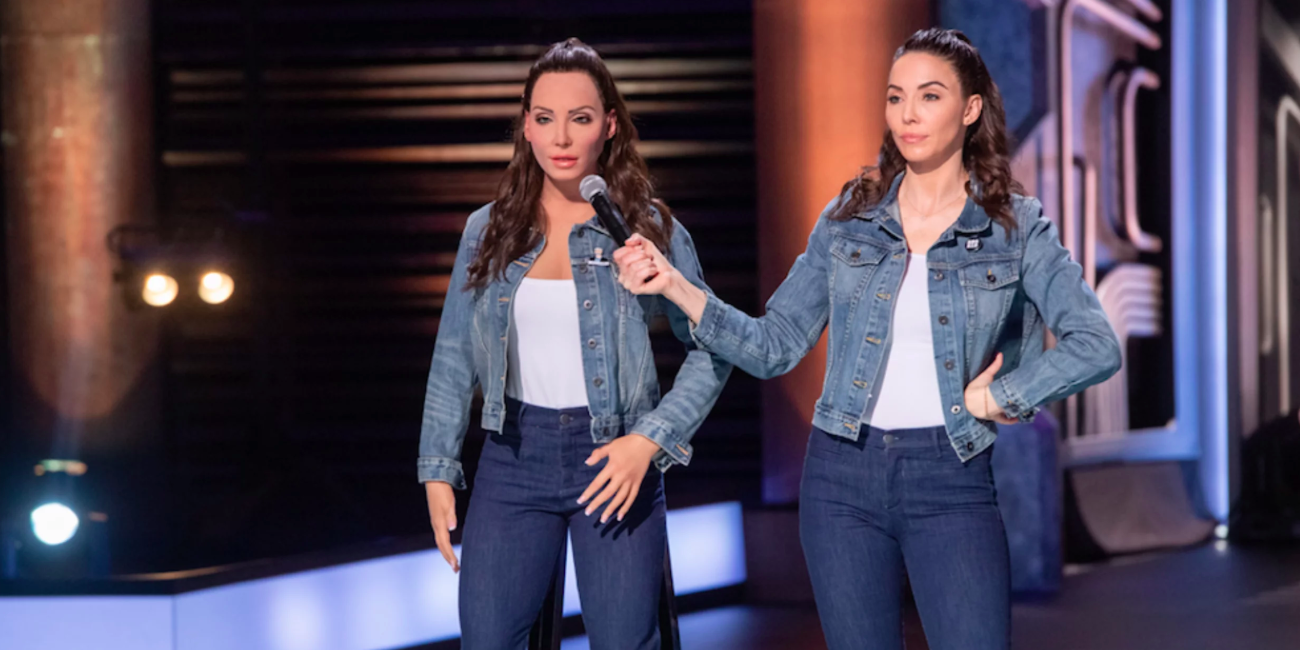 READ MORE:
What's new on Netflix in September 2019
Sept. 1
300
68 Kill
American Psycho (2000)
Dante's Peak
Elena
For the Birds
Igor
Loo Loo Kids: Johny & Friends Musical Adventures: Season 1
Marvel's Agents of S.H.I.E.L.D.: Season 6
Moving Art: Season 3
My Sister's Keeper
Mystic River
Olmo & the Seagull
Open Season
Rebel in the Rye
Scream: Season 3
Serial Killer with Piers Morgan: Season 1
Spookley the Square Pumpkin
Stripes
Superbad
The Lake House
The Last Exorcism
The Lord of the Rings: The Return of the King
The Lord of the Rings: The Two Towers
The Saint
The Taking of Pelham 123
The Walking Dead: Season 9
Uncle Naji in UAE
You Don't Mess with the Zohan
Sept. 4
The World We Make
Sept. 6
Archibald's Next Big Thing — NETFLIX FAMILY
Article 15
Elite: Season 2 — NETFLIX ORIGINAL
Hip-Hop Evolution: Season 3 — NETFLIX ORIGINAL
Jack Whitehall: Travels with My Father: Season 3 — NETFLIX ORIGINAL
The Spy — NETFLIX ORIGINAL
Sept. 9
Norm of the North: King Sized Adventure
Sept. 10
Bill Burr: Paper Tiger — NETFLIX ORIGINAL
Eat Pray Love
Evelyn — NETFLIX ORIGINAL
Shameless (U.S.): Shameless: Season 9
TERRACE HOUSE: TOKYO 2019-2020 — NETFLIX ORIGINAL
Sept. 12
The I-Land — NETFLIX ORIGINAL
The Mind, Explained — NETFLIX ORIGINAL
Turbo
Sept. 13
The Chef Show: Volume 2— NETFLIX ORIGINAL
Head Count
Hello, Privilege. It's Me, Chelsea — NETFLIX ORIGINAL
I'm Sorry: Season 2
Kabaneri of the Iron Fortres: The Battle of Unato — NETFLIX ORIGINAL
The Ranch: Part 7 — NETFLIX ORIGINAL
Tall Girl — NETFLIX FILM
Unbelievable — NETFLIX ORIGINAL
Sept. 14
We Have Always Lived in the Castle
Sept. 15
Los Tigres del Norte at Folsom Prison — NETFLIX ORIGINAL
Steal a Pencil for Me
Surviving R. Kelly: Season 1
Sept. 17
Clive Davis: The Soundtrack of Our Lives
The Last Kids on Earth — NETFLIX FAMILY
Sept. 18
Come and Find Me
Sept. 19
Océans
Sept. 20
Between Two Ferns: The Movie — NETFLIX FILM
Criminal — NETFLIX ORIGINAL
Daddy Issues
Disenchantment: Part 2 — NETFLIX ORIGINAL
Fastest Car: Season 2 — NETFLIX ORIGINAL
Inside Bill's Brain: Decoding Bill Gates — NETFLIX DOCUMENTARY
Las del hockey — NETFLIX ORIGINAL
Sept. 21
Sarah's Key
Sept. 23
Team Kaylie — NETFLIX FAMILY
Sept. 24
American Horror Story: Apocalypse
Jeff Dunham: Beside Himself — NETFLIX ORIGINAL
Sept. 25
Abstract: The Art of Design: Season 2 — NETFLIX ORIGINAL
Birders — NETFLIX ORIGINAL
El recluso — NETFLIX ORIGINAL
Furie
Glitch: Season 3 — NETFLIX ORIGINAL
Sept. 26
Explained: Season 2 — NETFLIX ORIGINAL
The Grandmaster
Sept. 27
Bard of Blood — NETFLIX ORIGINAL
Dragons: Rescue Riders — NETFLIX FAMILY
El marginal: Season 3 — NETFLIX ORIGINAL
In the Shadow of the Moon — NETFLIX FILM
Locked Up: Season 4
The Politician — NETFLIX ORIGINAL
Skylines — NETFLIX ORIGINAL
Sturgill Simpson Presents Sound & Fury — NETFLIX ANIME
Vis a vis: Season 4 — NETFLIX ORIGINAL
Sept. 30
Gotham: Season 5
Mo Gilligan: Momentum — NETFLIX ORIGINAL
Sept. TBA
Vagabond — NETFLIX ORIGINAL
What's leaving Netflix in September 2019
Sept. 1
2 Fast 2 Furious
A Clockwork Orange
Angels & Demons
Baby Animals in the Wild: Season 1
Batman Begins
Battlefield Earth
Californication: Season 1-7
Eight Legged Freaks
Emma
Ghost Ship
Gothika
Harold & Kumar Escape from Guantanamo Bay
Hercules
High-Rise
Magic Mike
Meet Joe Black
Miami Vice
Monster House
Mr. Mom
Disney's Mulan
Music and Lyrics
Nick and Norah's Infinite Playlist
Revolutionary Road
Stuart Little
Sweeney Todd: The Demon Barber of Fleet St.
Sydney White
The Dark Knight
The Fast and the Furious
The Fast and the Furious: Tokyo Drift
The First Monday in May
The Hangover
Sept. 4
Kicking and Screaming
Sept. 6
Honey 3
Sept. 9
Leroy & Stitch
Lilo & Stitch 2: Stitch Has A Glitch
Sept. 14
Disney's Pocahontas
Tulip Fever
Sept. 15
Miss Fisher's Murder Mysteries: Series 1-3
Sept. 16
Super Genius: Season 1
Texas Chainsaw Massacre 3D
Sept. 20
Carol
Sept. 23
The Mysteries of Laura: Season 2
Sept. 24
Portlandia: Season 1-5
Sept. 25
Parenthood: Season 1-6
Sept. 26
Bachelorette
Night School
Still not sure what to watch tonight? Here are our guides for the absolute best movies on Netflix, must-see Netflix original series, documentaries, docuseries, and movies.
Need more ideas? Here are our Netflix guides for the best war movies, documentaries, anime, indie flicks, true crime, food shows, rom-coms, LGBT movies, gangster movies, Westerns, film noir, and movies based on true stories streaming right now. There are also sad movies guaranteed to make you cry, weird movies to melt your brain, old movies when you need something classic, and standup specials when you really need to laugh. Or check out Flixable, a search engine for Netflix.