Netflix has made great strides in beefing up its library of original content, and this month welcomes more Netflix originals than any month in recent memory. From hard-hitting documentaries to irreverent comedies to children's TV shows, these Netflix original movies and series will keep subscribers busy for a long time. See our top recommendations along with the full list of Netflix originals coming this month. (And if you want more non-original content, you can check out our full list of what's new on Netflix in May and Netflix release dates for 2019.)
Netflix originals in May 2019: Top picks to watch
The star of Knock Down the House is Rep. Alexandria Ocasio-Cortez (D-N.Y.), and there's really no way around it. But Rachel Lears' film documentary wouldn't be complete without three other women who ran for Congress in their respective districts in 2018: West Virginia's Paula Jean Swearengin, Missouri's Cori Bush, and Nevada's Amy Vilela. Lears gives us a real-time look at the campaign trail hustle for everyday citizens. She also shows the emotional stakes. Initially funded on Kickstarter, it was purchased by Netflix earlier this year for a stunning $10 million. It's clear there's a desire to see these feel-good, grassroots stories of the progressive movement, even as the rapidly changing landscape leading to 2020 recontextualizes them. —Audra Schroeder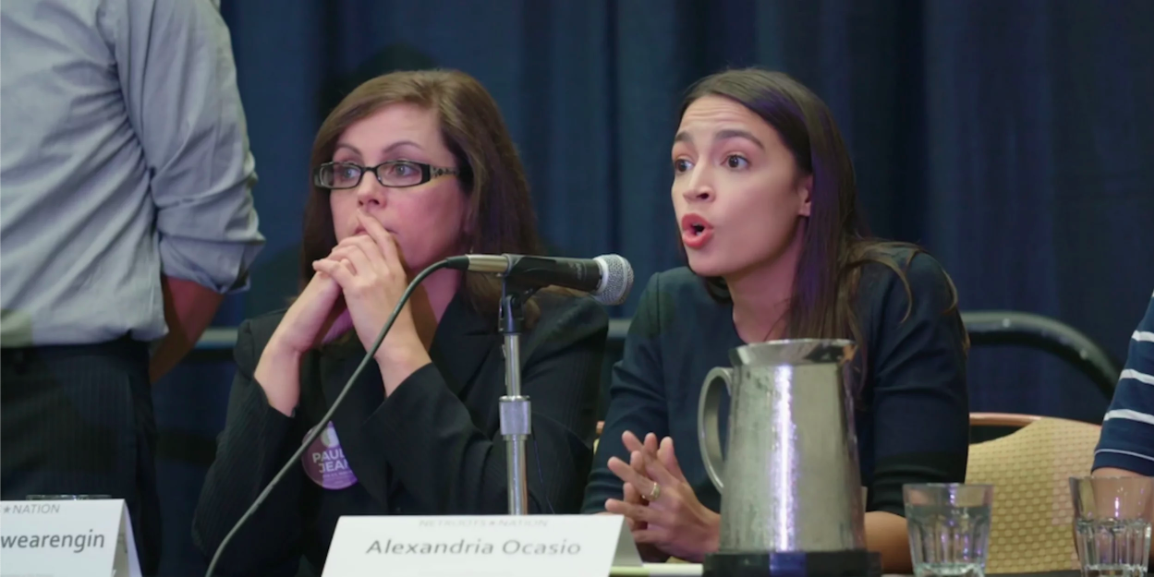 2) Extremely Wicked, Shockingly Evil and Vile (May 3)
Ted Bundy was not a special man, nor was he a particularly brilliant one. He was just an attractive white male whose surface-level charm allowed him to commit horrific crimes against women for years without getting caught. Netflix's highly anticipated biopic stars Zac Efron as the infamous serial killer, and it's based on his former girlfriend Elizabeth Kloepfer's memoir, The Phantom Prince: My Life with Ted Bundy. —Bryan Rolli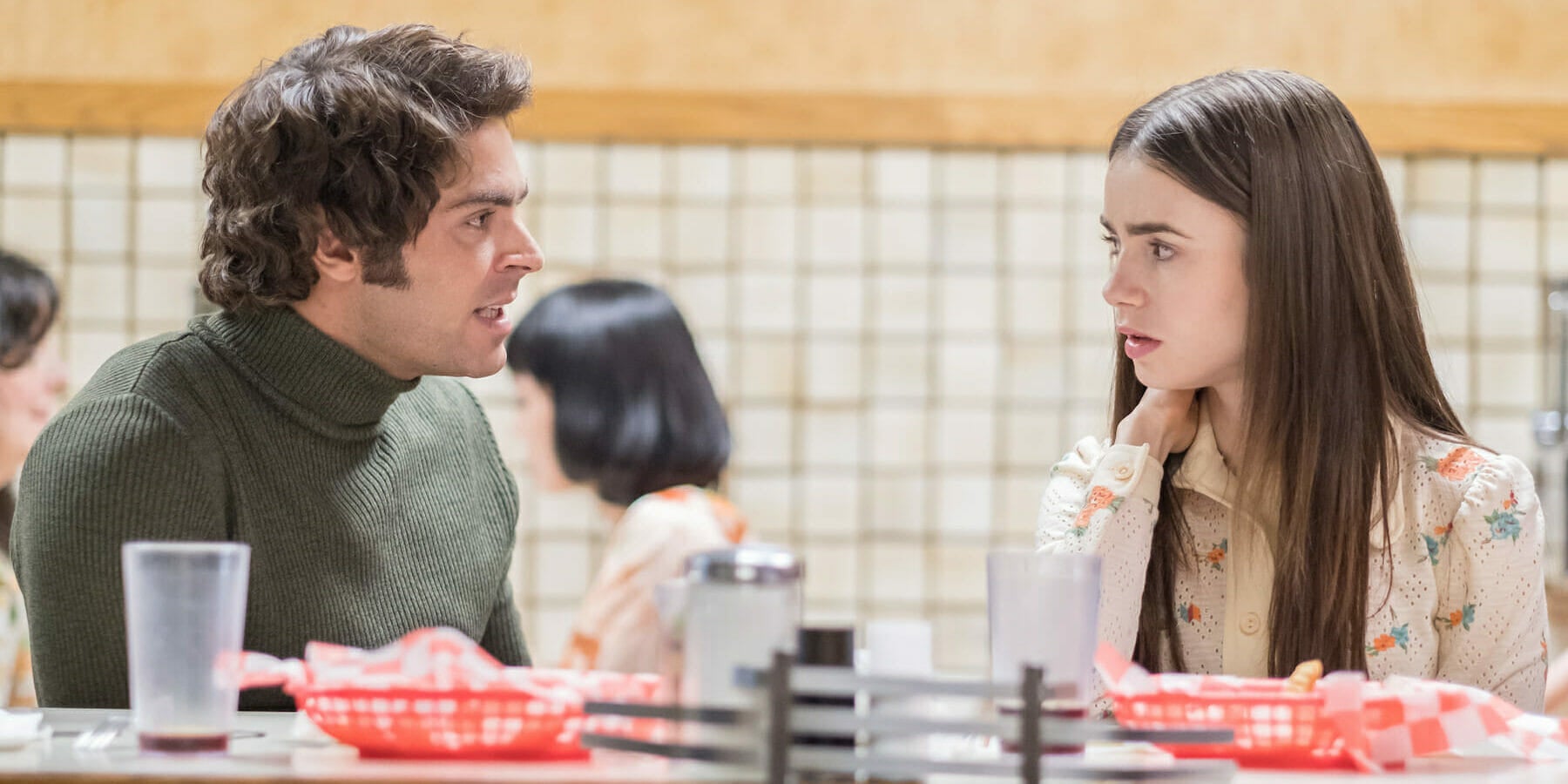 3) Tuca & Bertie (May 3)
From BoJack Horseman production designer and producer Lisa Hanawalt comes Tuca & Bertie, a new animated comedy about two 30-year-old bird women (voiced by Tiffany Haddish and Ali Wong) navigating their personal and professional lives. The two pals deal with workplace sexism, crappy dates, and the existential dread that comes with getting older. They don't have all the answers, but they have each other, and that might be enough. —B.R.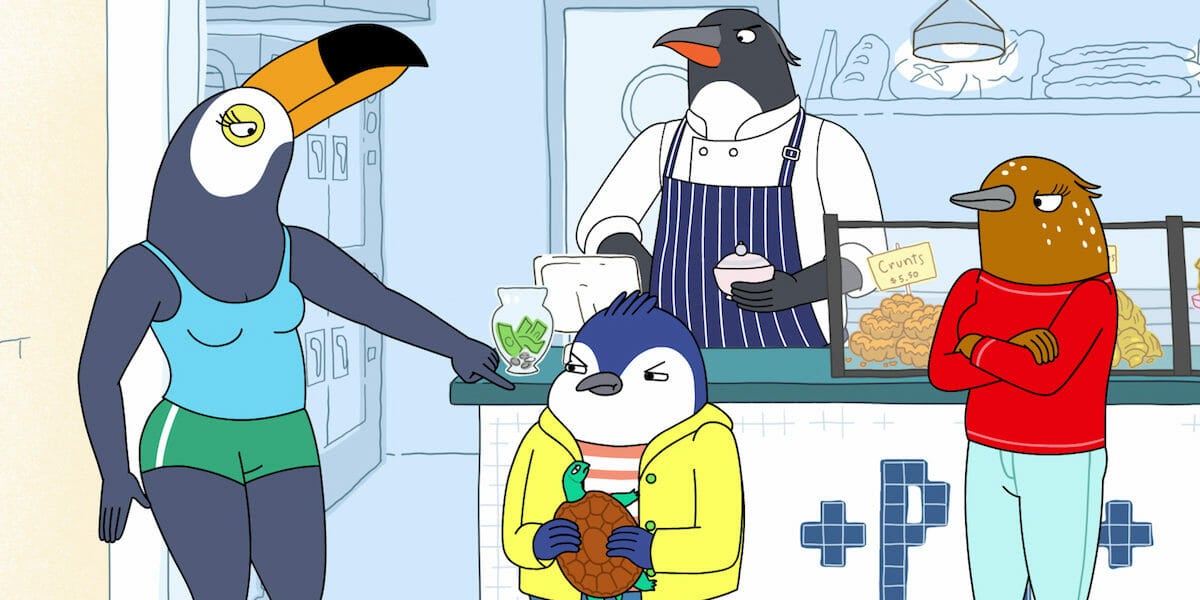 4) Wine Country (May 10)
Friendships do not blossom by accident; they require constant nurturing and troubleshooting when things turn sour. Abby (Amy Poehler) learns that the hard way when she plans a Napa Valley getaway with her best friends to celebrate Rebecca's (Rachel Dratch) 50th birthday. Poehler, playing her typical Type-A self, quickly realizes that even the most intimate friendships get held to the fire on a vacation where everything seems to go wrong. As Tammy (Tina Fey) encouragingly puts it: "Whatever gets said, it's probably what the person has always felt, and the alcohol just let it out." —B.R.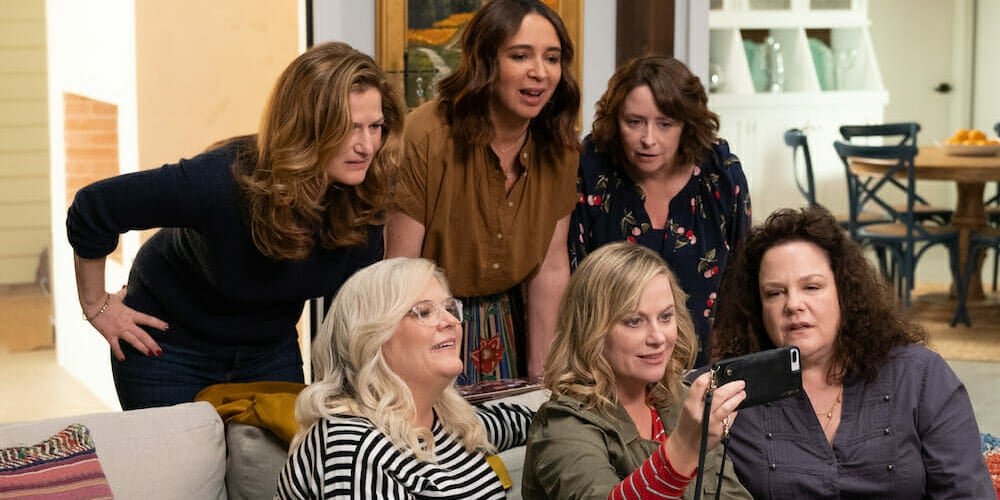 5) Jailbirds (May 10)
Life inside prison operates by its own set of rules, and you better adapt if you don't want a rough time to get even rougher. Netflix original docuseries Jailbirds takes a harrowing look inside the walls of the Sacramento County Jail, where inmates make enemies, forge alliances, and sometimes even fall in love as they come to terms with their present reality. The common thread: Inmates do whatever they can to make their time behind bars easier. "We might be locked up physically," one inmate says, "but mentally and emotionally, I'm rollin'." —B.R.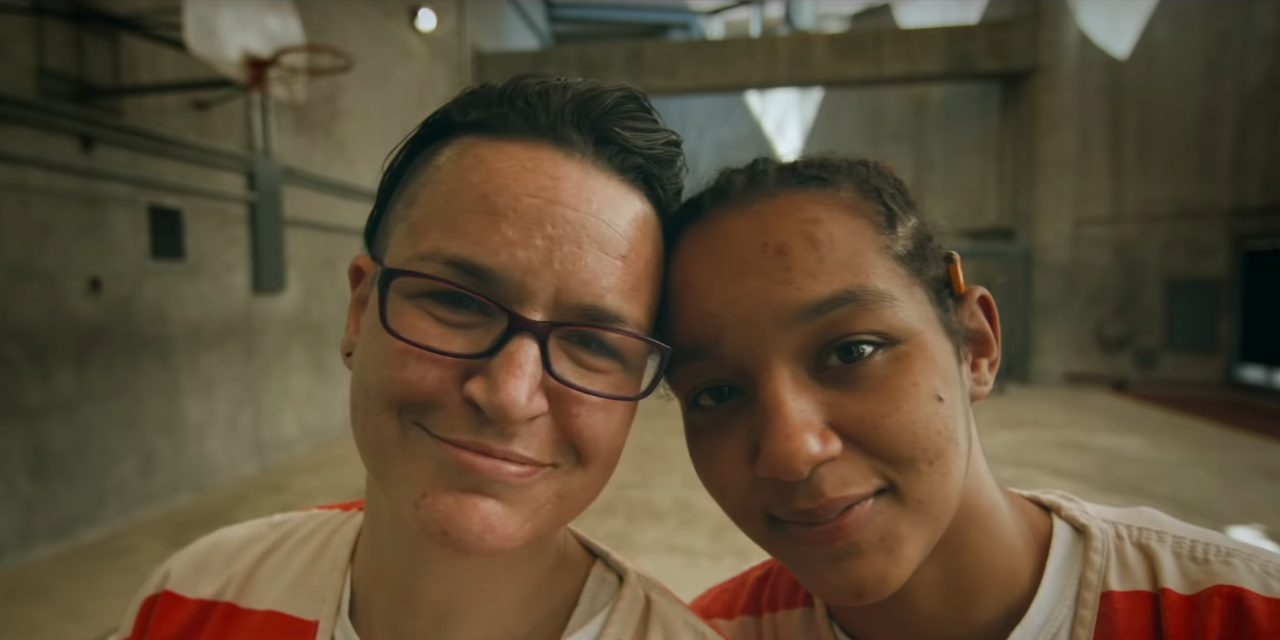 READ MORE:
Netflix originals: All the movies and series coming in May 2019
May 1
Knock Down the House (film)
A look at four women running for office in the midterm elections.
Munafik 2 (film)
A Muslim healer helps a woman battling an evil spirit.
May 3
Tuca & Bertie (series)
Tiffany Haddish and Ali Wong star in this animated series about bird friendship.
A Pesar de Todo (film)
Four sisters investigate their genealogy after their mother's death.
All in My Family (film)
Filmmaker Hao Wu started a family with his partner in America, and struggles to get acceptance from his Chinese family back home.
Alles ist gut (film)
A woman tries to move on from an assault.
Dead to Me (series)
Christina Applegate and Linda Cardellini star in this dramedy about loss and secrets.
Extremely Wicked, Shockingly Evil and Vile (film)
A look at the life of Ted Bundy (Zac Efron) from his girlfriend's point of view.
Flinch (series)
Contestants must endure a series of challenges without flinching.
Jo Pil-ho: The Dawning Rage (film)
A cop on the run joins forces with a teenage girl.
The Last Summer (film)
Riverdale's KJ Apa stars in this coming-of-age story about the summer before college.
True and the Rainbow Kingdom season 2 (kids)
True is back.
Undercover (series)
Two agents go undercover as a couple to catch a drug dealer.
May 6
Abyss (series)
A woman comes back to life in another body.
May 8
Lucifer season 4 (series)
He's back.
May 10
Wine Country (film)
Amy Poehler directs Tina Fey, Maya Rudolph, Rachel Dratch, and more in this road-trip movie.
Easy season 3 (series)
More tales of love and lust from Chicago.
Gente Que Viene y Bah (film)
An architect tries to move on from infidelity with the help of her family.
Jailbirds (series)
A look at the women incarcerated at Sacramento County Jail.
ReMastered: The Lion's Share (series)
Rian Malan tracks down the original writer of "The Lion Sleeps Tonight."
The Society (series)
Teens form a society after their parents mysteriously disappear from a New England town.
May 12
The Patriot Act with Hasan Minhaj: Volume 3 (series)
The weekly show returns.
May 13
Malibu Rescue (film)
A teen is forced to join a junior lifeguard program.
May 14
Revisions (series)
An anime series about high schoolers fighting cyborgs.
Still Laugh-In: The Stars Celebrate (film)
Lily Tomlin, Tiffany Haddish, and more celebrate the influential '60s sketch show.
May 16
Good Sam (film)
A reporter investigates a good Samaritan.
READ MORE:
May 17
1994 (series)
This docuseries looks at a pivotal moment in Mexican politics.
It's Bruno! (series)
A man and his dog walk the streets of New York City.
Maria (film)
An orphaned girl becomes an assassin.
Morir Para Contrar (film)
War correspondent Hernán Zin interviews other journalists about their experiences in war zones.
Nailed It! season 3 (series)
More kitchen disasters.
See You Yesterday (film)
Two friends build a time machine to stop a senseless killing.
The Rain season 2 (series)
A search for a cure carries on.
Well-Intended Love (series)
A woman with leukemia marries a CEO to get a bone marrow transplant.
White Gold season 2 (series)
The '80s-set series returns.
May 20
Prince of Peoria Part 2 (series)
A prince tries to live a normal life in the suburbs.
May 21
Wanda Sykes: Not Normal (standup)
In her first Netflix special, Sykes explores politics, aging, race, and more.
May 22
One Spring Night (series)
A chance meeting leads to the unexpected.
May 23
Slasher: Solstice (series)
The anthology series returns.
May 24
She's Gotta Have It season 2 (series)
Nola Darling is back.
The Perfection (film)
Allison Williams and Logan Browning star in this thriller about the limits of perfection.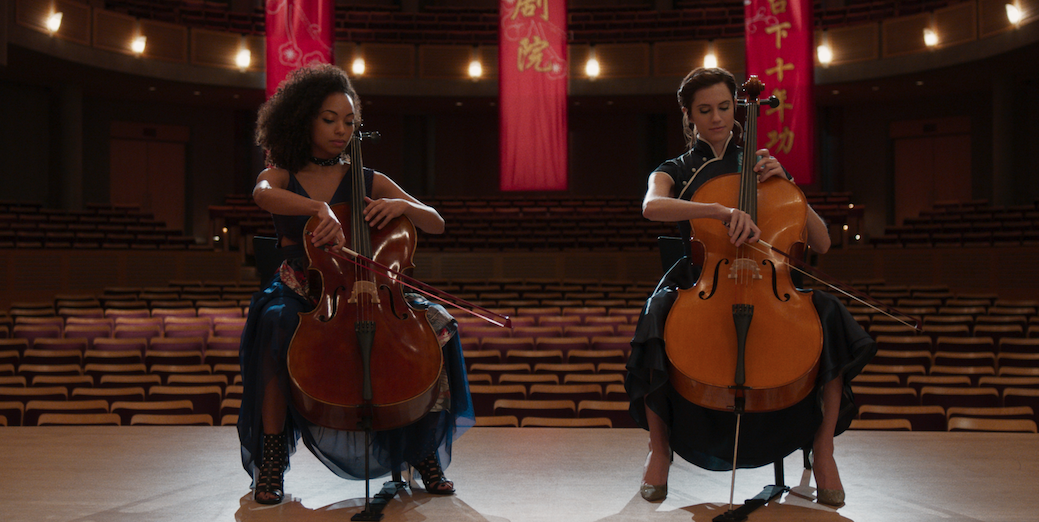 After Maria (film)
A look at families living in New York after Hurricane Maria.
Alta Mar (series)
A Spanish thriller about mysterious deaths aboard a luxury liner.
Joy (film)
A Nigerian woman tries to break free from the world of sex trafficking.
What/If (series)
Two newlyweds accept an offer from a wealthy woman (Renée Zellweger). 
May 27
Historical Roasts (series)
Jeff Ross brings together comedians and actors to roast historical figures.
May 31
When They See Us (series)
Ava DuVernay's four-part look at the Central Park Five.
Always Be My Maybe (film)
Two old friends reconnect and wonder if there's more than friendship.
Bad Blood season 2 (series)
The Montreal crime drama returns.
How to Sell Drugs Online (Fast) (series)
A German teen builds a drug empire from his bedroom.
Still not sure what to watch tonight? Here are our guides for the absolute best movies on Netflix, must-see Netflix original series, documentaries, docuseries, and movies.
Looking for something more specific? Here are our Netflix guides for the best war movies, documentaries, anime, indie flicks, true crime, food shows, rom-coms, LGBT movies, alien movies, gangster movies, Westerns, film noir, and movies based on true stories streaming right now. There are also sad movies guaranteed to make you cry, weird movies to melt your brain, old movies when you need something classic, and standup specials when you really need to laugh. Or check out Flixable, a search engine for Netflix.