What do a stewardess, a gun runner, a bail bondsman, an ex-con, a federal agent, and a beach bunny have in common? They're all in Jackie Brown, which is now streaming on Netflix. The film premiered around Christmas of 1997, but was far from a holiday classic. Despite the fact that its known as one of Quentin Tarantino's most "human" films, it tends to be overlooked by casual fans.

What's Jackie Brown about?
The film follows the titular Jackie Brown (Pam Grier), a stewardess who is caught between gunrunner Ordell Robbie (Samuel L. Jackson) and the police who want to take him down. She must play to both sides to navigate a very dangerous situation, and ideally, make a lot of money while doing so. Who will Jackie help in the end? Or will she end up dead herself?
No spoilers here–you'll have to watch the film to find out for yourself. This American crime thriller was adapted for film from Elmore Leonard's 1992 novel, Rum Punch.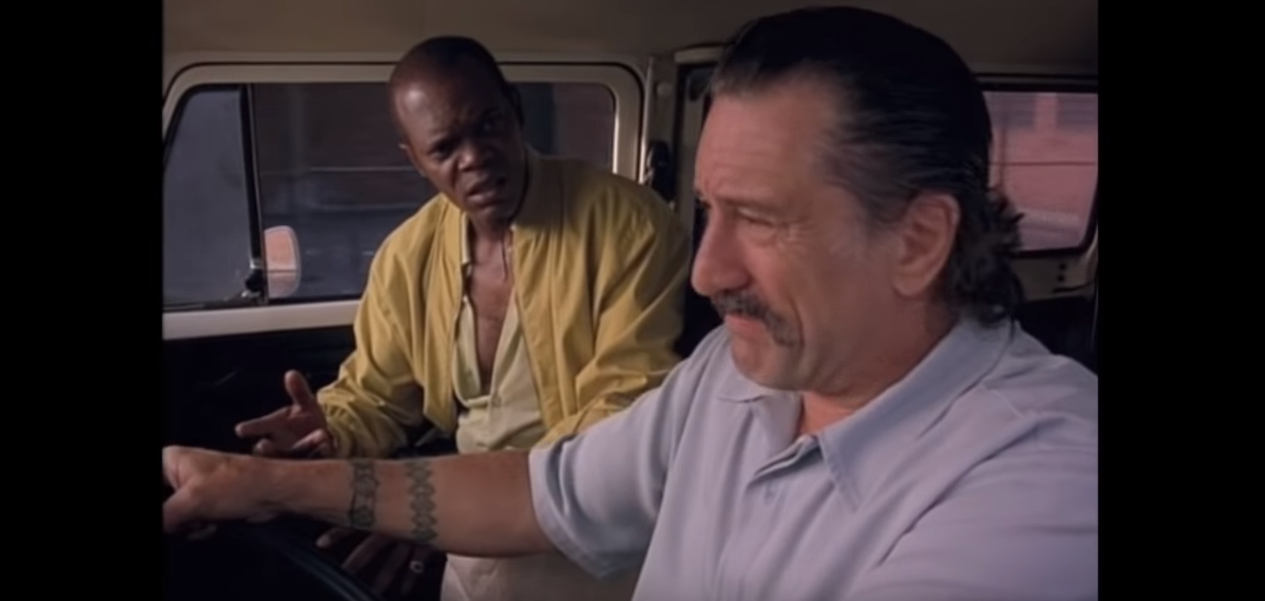 Why watch on Netflix?
If you're a Tarantino fan, you'll definitely want to add this to your watch list. Jackie Brown was his third film and, for the most part, had favorable reviews. Who you are watching it with does matter though. The movie received backlash for its use of the N-word, which was used a total of 38 times.
But if you can get past the language, the movie has an all-star cast of actors who are really fun to see in their prime; including Robert Forster, Michael Keaton, Robert De Niro, Bridget Fonda, and Michael Bowen.
Sadly, the film didn't go on to win any prestigious awards, however it did rack up some impressive nominations. Robert Forster was nominated for an Academy Award for his supporting actor role in Jackie Brown while Samuel L. Jackson and Pam Grier both received Golden Globe nominations.
With a solid 87 percent rating on Rotten Tomatoes, it just might be time to watch this classic–whether revisiting or seeing for the first time. Just make sure you have plenty of time, because in true Tarantino fashion, Jackie Brown clocks in at 160 minutes. 
No time for Jackie Brown on Netflix tonight? Maybe catch up on some of these Netflix films about to be canceled on the streaming service.  Or here are some guides for Netflix original series, documentaries, docuseries, and movies. 
Looking for something more specific? Here are our Netflix guides for the best war movies, documentaries, anime, indie flicks, true crime, food shows, rom-coms, LGBT movies, alien movies, gangster movies, Westerns, film noir, and movies based on true stories streaming right now. There are also sad movies guaranteed to make you cry, weird movies to melt your brain, old movies when you need something classic, and standup specials when you really need to laugh.
Or check out Flixable, a search engine for Netflix.